Summer: the season of longer daylight, backyard baseball games, and rootbeer-flavored popsicles. Perhaps the best part? Summer means no school!
This time of year provides so much for parents and kids to look forward to, but it can also be stressful for adults who are combating boredom and attempting to keep bickering at bay. Though it's good for children to have down time away from their rigorous school schedules, busy kids tend to be happy kids. But how to fill up their time? When it's too hot or too rainy to be outside, or when the novelty has worn off when the mid-summer slump hits?
Not to worry, there are plenty of fun things to do in Minnesota during the summer. Read on for some ideas to beat the summer boredom blues!
Waterparks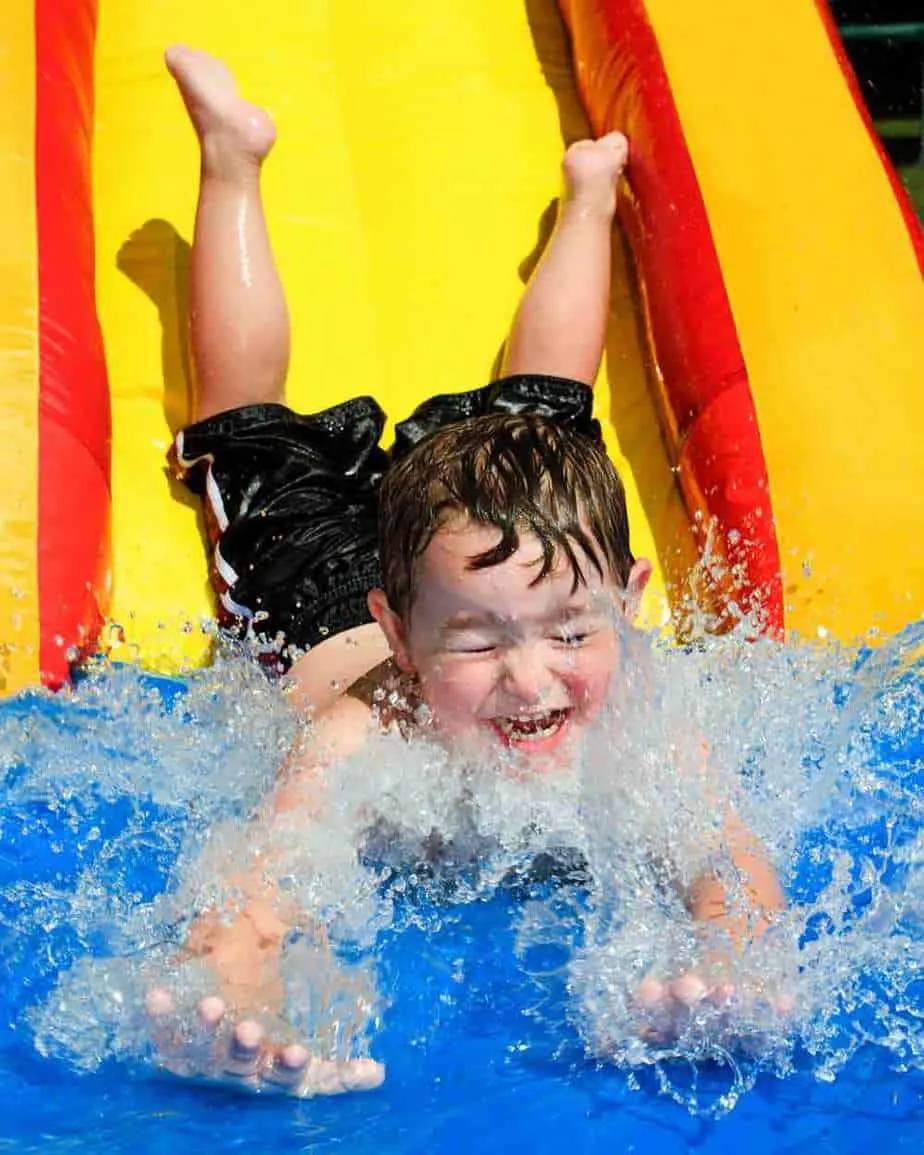 When the blistering Minnesota heat hits, one of the best ways to stay cool is in the water. Luckily, you're not just limited to a sprinkler or kiddie pool in the backyard– there are lots of top-notch waterparks around! Cascade Bay in Eagan, Bunker Beach in Coon Rapids, and Como Regional Park Pool in St. Paul are all great options for a day-trip.
Cascade Bay features slides, a lazy river, and mini golf.
Bunker Beach, part of Bunker Hills Regional Park, is famous for its enormous wave pool.
Como Regional Park Pool boasts a climbing wall as well as a zip line!
With plenty of options for all ages and swim abilities, waterparks are a great way to get out of the house and combat the lethargy that often comes with rising temps.
Aquariums and Zoos
Lions, tigers, and bears, oh my! Seeing wildlife in action gives your family an awesome opportunity to do some casual learning, and get them roaming around somewhere new. Even for the most avid visitors, zoos and aquariums are constantly opening new exhibits, guaranteeing there's always something different to see.
For the underwater enthusiast, Sea Life at the Mall of America or the Great Lakes Aquarium in Duluth both showcase local and exotic aquatic life.
To see land animals from all over the world, visit the Minnesota Zoo in Apple Valley or the Como Zoo in St. Paul (which is also free to the public!). From live animal shows to walking trails and Imax movies, there's something for everyone in your family to enjoy.
If you plan to go more than once, many zoos and aquariums offer seasonal or year-long passes that will save you money on parking and admission the more you visit.
Discover a New Hobby
The extra down time afforded by summer vacation is a perfect opportunity for everyone in your household to take up a new interest! Discovering a hobby to enjoy is a healthy way for kids to learn different skills, create something they're proud of, and fend off boredom.
If your child likes to work with their hands, take them to a craft store like Michael's or JoAnn Fabric and Craft, and have them choose a simple skill to tackle, like knitting or latch hook. Both stores even offer classes in different crafts- crocheting, cake decorating- and some tailored specifically towards kids. Visit classes.michaels.com or joann.com/classes for more details.
Visit Historic Houses
As the summer drags on, it's easy for parents and babysitters to fall into a rut and stay home during the week because it doesn't take much work. Don't hang around the house all day every day; the extra hours of free time in the summer provide the perfect chance for you and your crew to take some field trips of your own! While we are all apt to head to the mall or movie theater (again), trying out somewhere knew (and perhaps even
While we are all apt to head to the mall or movie theater (again), trying out somewhere knew (and perhaps even educational) like a historic house or mansion can be the perfect way to change up your routine.
A great centrally-located historic house is the James J. Hill Mansion on Summit Ave. in St. Paul; built by the famous railroad tycoon and open for tours daily.
Other historic houses open to the public include Glensheen mansion in Duluth, and the Plummer House in Rochester).
Especially on days when it's too hot or too rainy to spend time outside, being able to go somewhere you haven't been before and learn about the past is a great way to learn (without your kids feeling like they're in school!) and fight cabin fever. For a list to get you started on your parade of historical homes, check out these locations, operated by the Minnesota Historical Society.
Grow a Garden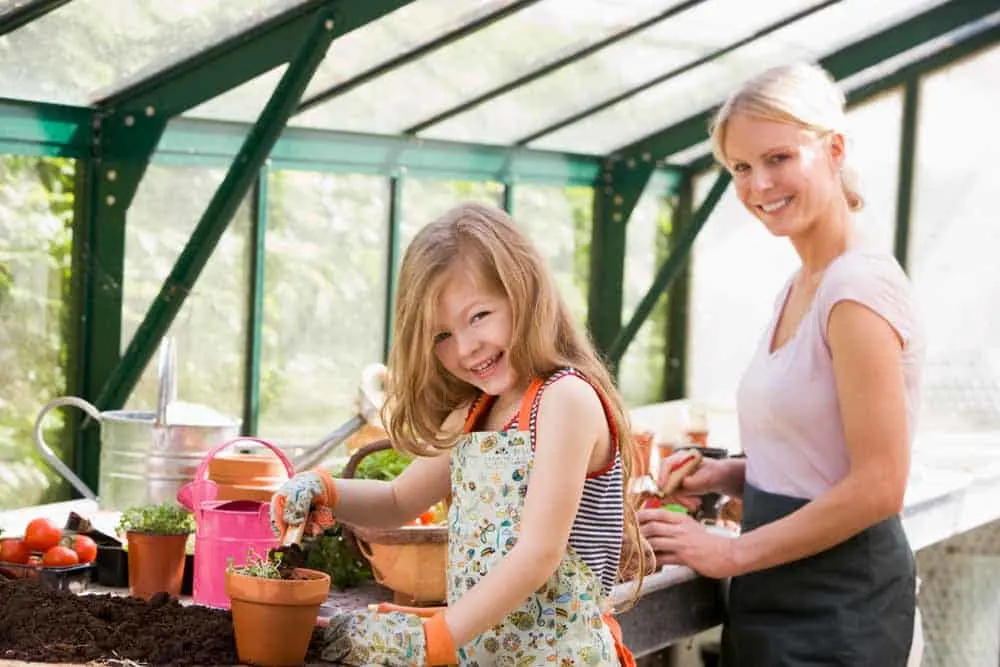 The extra sunshine of summertime in Minnesota offers the perfect opportunity to develop your child's green thumb. Plan what crops you could grow; foods your family likes to eat or flowers you enjoy.
Hardware stores, home improvement stores, and grocery stores all carry seeds, so take a day to shop with your kids for what they want to grow. If you're planning to pot your plants, have your kids pick out specific pots to call their own. Before planting, help them research how much water and light their plants will need and spend some time observing your yard to figure out where to place their garden.
A horticultural project will teach your children about sustainability and give them a task to keep up with all summer and beyond. The University of Minnesota website has some great resources for planting– give their website a look and get growing!
Indoor Parks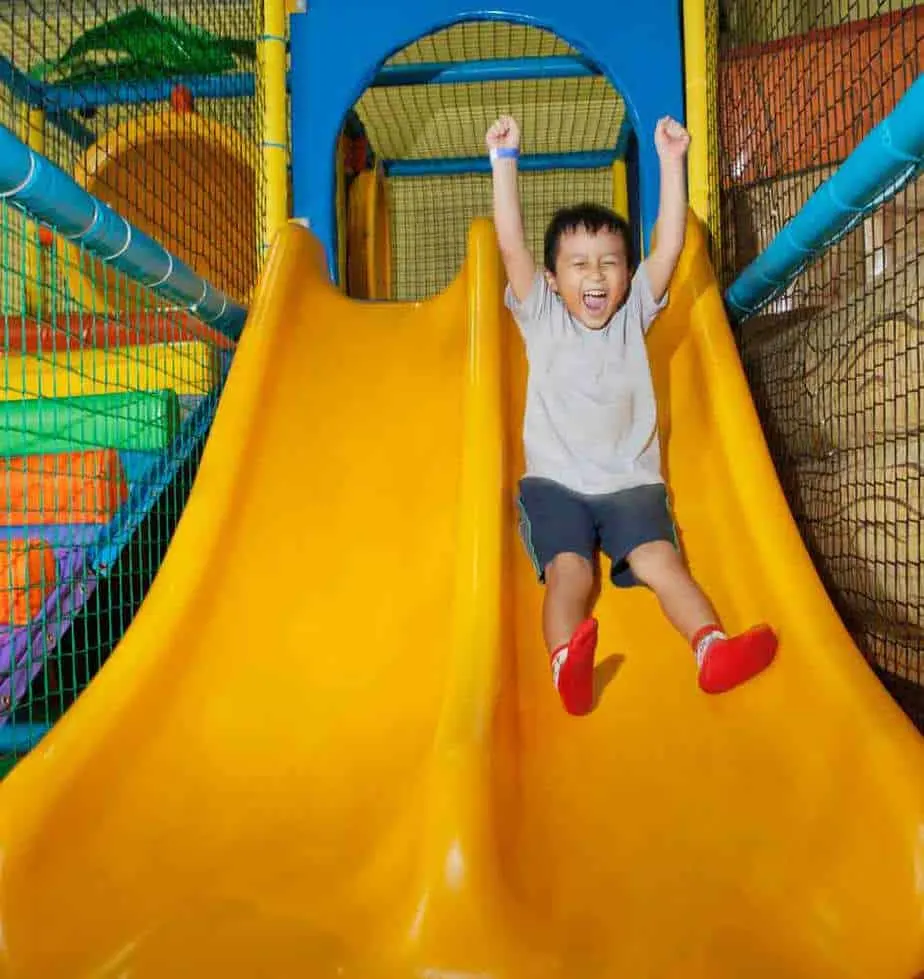 Journeying to the nearest neighborhood park for an hour of sliding and swinging and general energy-burning is always a good idea– except when the weather is inclement. Nothing unravels a day of picnics in the grass and trips across the monkey bars like a heat advisory or rain– unless, of course, you're inside!
Around the Twin Cities, there's a scattering of indoor parks, which take the guesswork out of planning a trip to the playground.
Perhaps the best-known is Edinborough Park, a one-acre indoor park located in Edina, which features playground equipment, an Olympic-sized swimming pool and thousands of real plants, trees and flowers.
Another option is Good Times Park in Eagan, which offers indoor climbing structures, a designated play area just for tiny tots, and an artificial turf field.
If your children are past the age of playgrounds, consider an indoor trampoline park, such as Sky Zone in Plymouth and Oakdale. Indoor parks are a surefire way for your kids to burn off energy, have fun, and get out of the house– no matter what kind of weather Minnesota serves up.
Volunteer at Feed My Starving Children
Often, too much free time can be a bad thing. If you notice your children becoming lethargic or discontent during their wide open summer days, sign them up for volunteering! Volunteerism is a great way to give back to your community, teach your kids about generosity, and prepare them for a summer job in the future!
Feed My Starving Children, located in Eagan, is a "non-profit that provides nutritionally complete meals specifically formulated for malnourished children." Volunteers can sign up for a timeslot to pack these meals, and FMSC works with a variety of missions-based and humanitarian organizations to ship them all over the world.
Sign up as a family, or organize a trip with your neighborhood or baseball team! You'll get a few hours away from home doing something worthwhile with your kids, and your children will learn the value of donating their time to help others.
The key to a fun-filled, worry-free summer is striking the right balance between productive activities and some rejuvenating downtime. By exposing your children to new activities and adventures, you'll not only keep them from getting bored– you'll help them stay mentally sharp and physically active during their time off. Minnesota has so much to offer during its most beautiful season; get out with your family and enjoy it!