I miss green grass, yet there is a sweetness that comes with a "schools are closed – snow day" kind of morning.
Happy Snow Day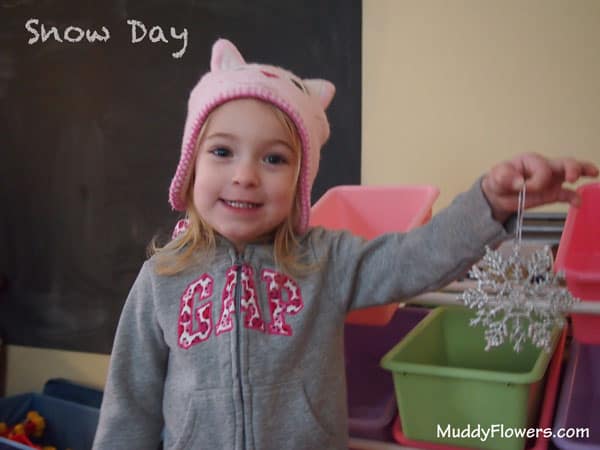 Ryan went off to work and Keegan started to shovel the sidewalk as the little girls played in the snow piles out front.
Isaiah stayed inside with Mikaela while I got a few photos and started on moving the car to the driveway.
Let me out!
Ruthie got stuck in the snow and could not get out on her own.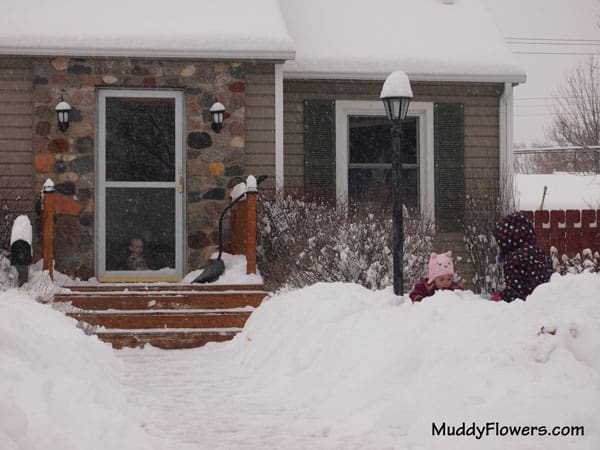 Jadis helped her little sister get out of the mountain of white stuff. Too bad this snow isn't good for making snowmen.
It's hard work playing in the snow.
After awhile Ruthie lost her mittens and wanted to go inside for hot cocoa.
Jesus gave me my beautiful blue eyes.
I was able to get our car around back without any real issues, but I had to shovel a spot in our driveway to park the car. Once I was done with shoveling I tried to put the car into it's parking spot. I got stuck. Not just once, but about 50 times!
I am done with the snow!
I was shoveling, pushing, pulling, turning the wheels this way and that way. I think Jesus sent a couple of strangers down my alley to give me a hand. With the help from one guy randomly walking down our alley and a young girl who I have never seen before driving down the back of our house I was able to get my car parked into our driveway.
Thank you Jesus! The next issue was our back gate was frozen shut 🙂 I had to walk around the block to get to our front door.
As I was approaching my house I thought…
"Wow, that was a ton of work. I was blessed to have help. Oh, look I got the car in back just in time."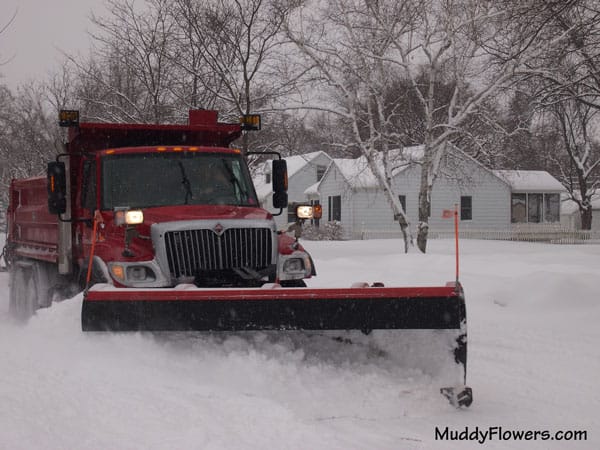 All this before 9am! Gotta love the MN weather.
Question: Do Mailmen get Snow Days?
What a morning! I hope you all enjoy the rest of your day 🙂
xoxo Kelly
About the Author
Latest Posts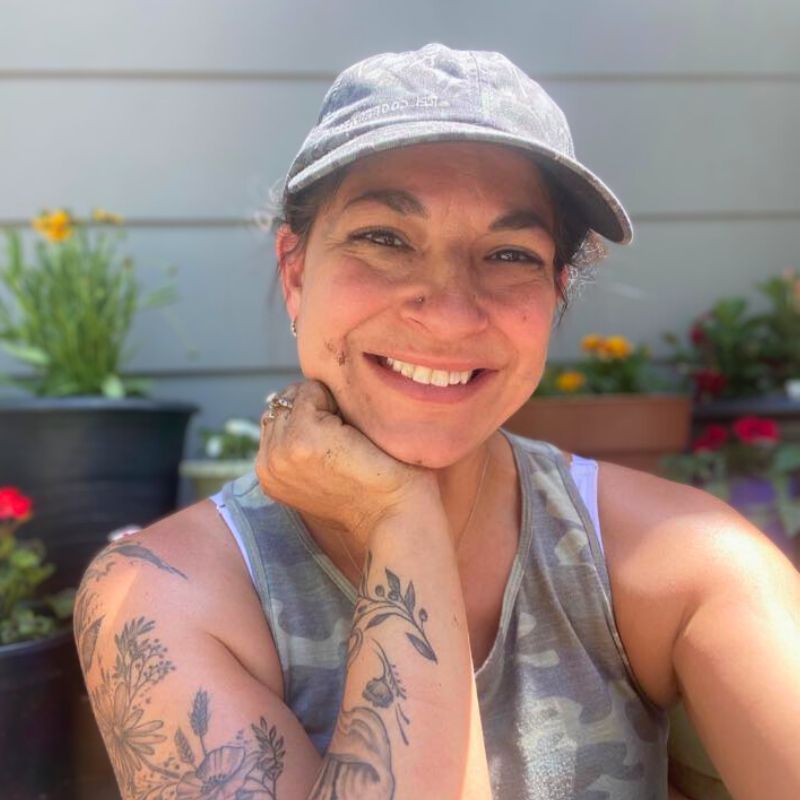 Hi! My name is Kelly and I run Life In Minnesota with my husband, Ryan.
My vision for LIM is that it shares engaging stories of unique Minnesotans and that it's considered a wonderful resource that helps make every life in MN more awesome!
I can be reached at kelly@lifeinminnesota.com
#LoveWhereYouLive #LifeInMN