Cleaning the Chicken Coop is a Chore for Everyone!
Ruth wanted to show you how to clean the coop –
Chickens are such an easy pet to keep. They require little maintenance and the kids are happy to help out. Well, some of the kids. The teenagers aren't as into the chickens as they use to be, but I think it is just a teen thing.
Check out our Video – Ruth Cleans the Coop
Ruthie's favorite part about keeping chickens is collecting the hen eggs everyday. She also loves to pick them up and carry them around the yard. We made sure to have room in our coop for humans to hang out inside the coop area with the hens. Ryan's design has worked perfectly for us.
Kid Friendly Chicken Coop
We have an overload of raspberries and strawberries this season. Ruth and Isaiah have been enjoying picking the fruit and feeding it all to my backyard chickens! I think it is sweet and love watching them interacting with our hens.
The Hens love fresh Fruit!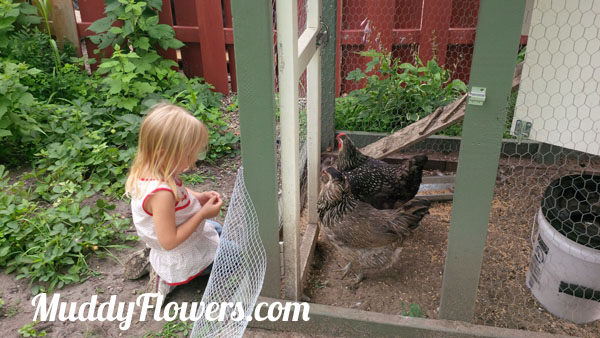 We have invited neighborhood kids over to see the chickens and they get a real kick out of holding them. May be I should invite them over to clean the coop!
Isaiah likes to hang out in the coop, too –
We feed them chicken feed from Fleet Farm, but they mostly eat the fresh scraps from our meals. Fruits and veggies are their favorite treats. They also get a gallon of water everyday. Our Urban Farm is awesome and the chickens have been a joy to keep in our backyard.
Here's a look at our Garden –
Corn –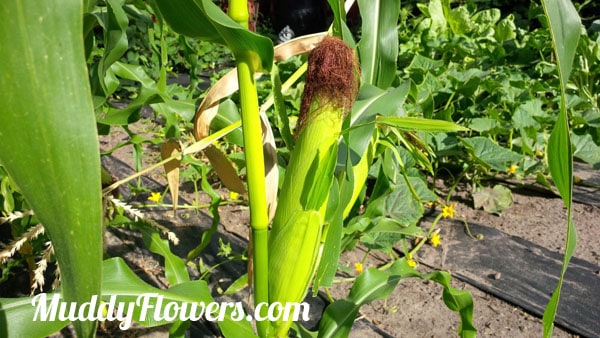 Raspberries –
and Grapes –
Isaiah collects the cucumbers –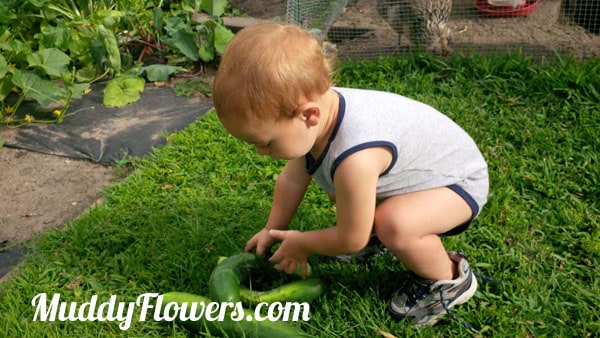 If you are on the edge about keeping chickens I hope this video and post helps you decide. It really is easy work compared to other types of animals you might have as pets. I am crazy about my backyard chickens! Let me know if you have a few or if you are planning on buying a couple of hens. I would love to see photos of your coop and ladies.
xoxo, Kelly
About the Author
Latest Posts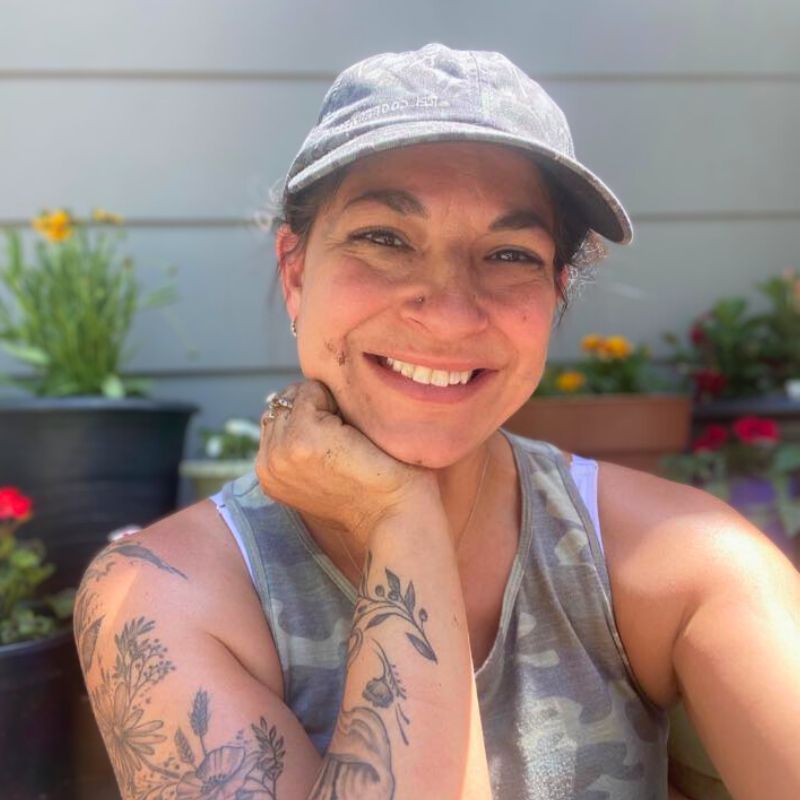 Hi! My name is Kelly and I run Life In Minnesota with my husband, Ryan.
My vision for LIM is that it shares engaging stories of unique Minnesotans and that it's considered a wonderful resource that helps make every life in MN more awesome!
I can be reached at kelly@lifeinminnesota.com
#LoveWhereYouLive #LifeInMN