---
Best Bass Fishing Boats Buyer's Guide
The Boat's Purpose
Reflecting on the intentions of the boat will help narrow down the best bass fishing boat for your situation.
Recreational Fishing: If you enjoy joyrides with the family and occasional recreational fishing, then a boat to support your recreational needs should also be a focal point in your bass fishing boat selection process.
Competitive or Professional Angling: Investing in an elite fishing boat is a must if you're pursuing a career as a competitive or professional bass angler.
Custom Bass Fishing: Custom bass fishing boats have been designed and built just for bass and are tailored to the needs of bass anglers. If bass is the only species you intend to target, then a custom bass fishing boat is what you want.
Multi-Purpose Fishing: You will want to purchase a multi-purpose fishing boat if you intend to target multiple fish species in various water conditions.
Size
Size affects your bass fishing experience, so you need to pay attention to the size of the boat you're buying. Smaller boats are easier to maneuver than large boats, which allows you into the tight spaces bass like to hide.
Length and Width
The best bass fishing boats are usually somewhere between 15 and 25 feet long, though some models can be smaller or longer. Bass fishing boats are usually around 95 inches wide (or just under 8 feet).
Weight
Weight is an important factor in selecting the best bass fishing boat. You also need to be aware of how much weight the vehicle in which you will be towing your new fishing boat can handle.
Bass fishing boats normally weigh somewhere between 980 and 2900 pounds, not including extras like fuel, gear, or a trailer.
Materials
Fishing boats are usually either made from aluminum or fiberglass, although you will find some budget boats made from plastic.
Aluminum
Aluminum boats are usually cheaper and lighter; however, they are also more resilient than fiberglass boats and can survive running into something better than a fiberglass boat. If they do get damaged, they are easier and cheaper to repair.
An aluminum boat also weighs less and is easier to launch at the boat ramp or push on and off sandbars. They are also easier to tow with a smaller vehicle.
A big downside, however, to aluminum boats is corrosion, especially in saltwater environments. Aluminum boats also tend to be colder because the material absorbs cold temperatures faster, making an aluminum boat a chilly ride on cool days.
Fiberglass
Fiberglass boats are heavier and more stable in the water than aluminum boats. Since they weigh more, they aren't easily impacted by the wind and are more predictable.
They're easier to manufacture and have more intricate, attractive designs. These boats also come with more accessories, such as tackle stations, seating modules, and fish boxes.
In general, fiberglass looks better, and anglers can't resist them even if they are more expensive to repair and are easily damaged by hail or minor accidents.
Motor
Bass boats are normally moved by an outboard motor and a trolling motor. Trolling motors are what slow the boat down while the actual fishing is happening. Standard onboard motors move the boat rapidly through the water from location to location.
Seating
Your bass fishing boat needs to include comfortable seating, and you need to consider the durability, weight capacity, dimensions, materials, and features of the chairs.
If you have concerns about the seating in the boat, check that the seats can easily be replaced before making your purchase. The best bass fishing boats come with swivel chairs allowing you to easily cast in any direction.
Design
The best bass fishing boats usually come in a V-Hull design. The depth of the "V" on the boat will determine how well the boat can handle deep rough or shallow water.
---
Frequently Asked Questions about the Best Bass Fishing Boats
What are the two poles sticking up on the back of bass boats?
This is called a Power-Pole anchor system, which is used by bass anglers on the back of their boats to lock themselves into a shallow area to provide a stable surface for casting in the same area for hours. Some fishermen only use one pole, but some find using two to be more beneficial.
How much horsepower do I need for my boat?
Horsepower is a unit of power equal to 550 foot-pounds per second to measure the power of the engine. When buying a new boat, you need to consider the following factors:
Manufacturer Limits: Pay attention to the boat's capacity plate or owner's manual.
Boat Horsepower-to-Weight Ratio: Horsepower per pound or pounds per horsepower.
Fuel Efficiency: The amount of fuel the boat will consume, impacted by the horsepower.
Boat Use: How you use your boat and what function it serves.
Number of Passengers: The number of people that will normally be on your boat.
Each horsepower should have between 25 and 40 pounds of weight on your bass fishing boat.
---
Wrapping up the Best Bass Fishing Boats for Anglers in 2023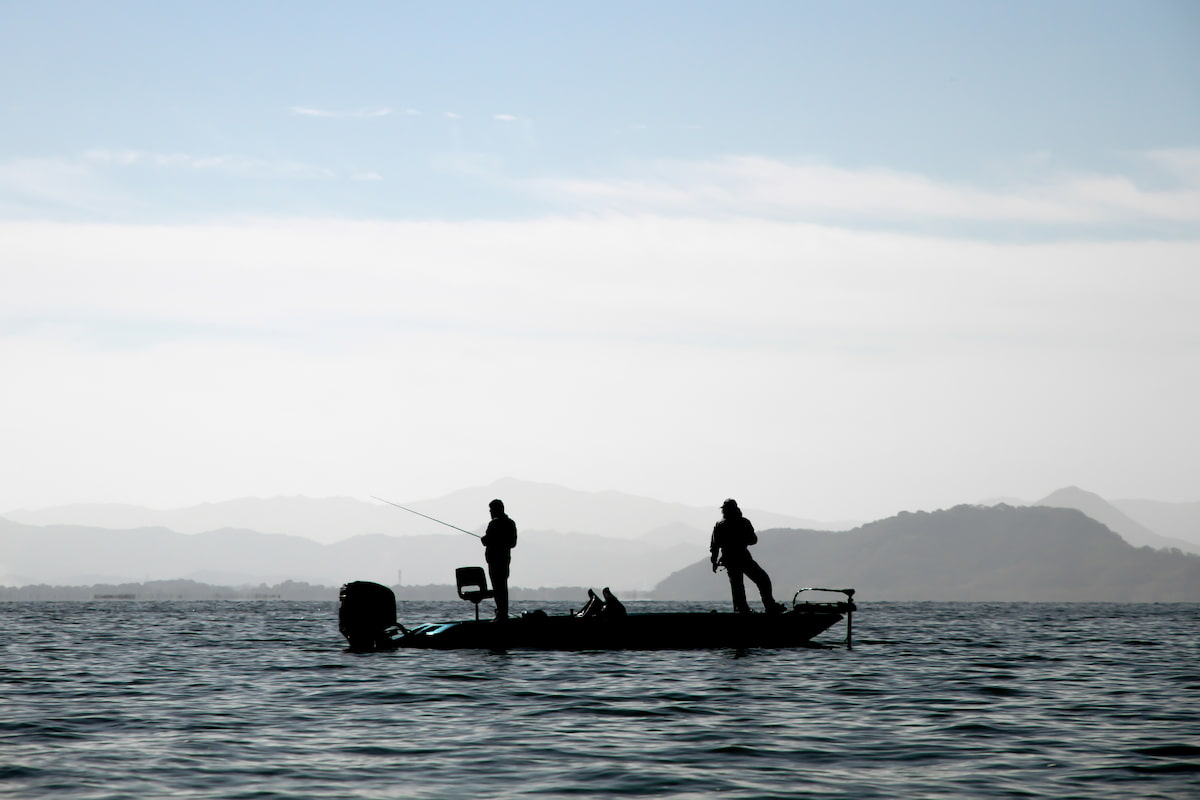 You're caught up to speed on how to select your new bass fishing boat. The Nitro Z18 Pro offers a smooth ride, creating the best bass fishing boat experience, but all of these picks are sure to impress you depending on your new boat's purpose.
Are you looking for more fishing tips and recommendations? Check out the Fishing in Minnesota page!