---
Best Bass Fishing Lures Buyer's Guide
This buyer's guide aims to provide you with additional information you need to help narrow down your favorite fishing lures on our list of best bass fishing lures.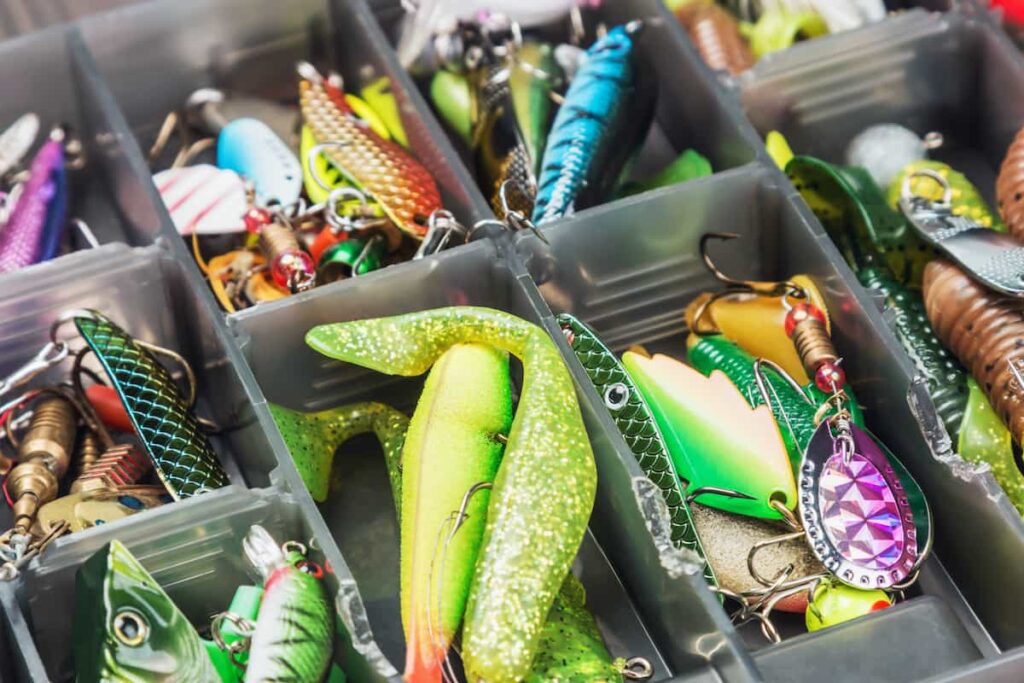 Types of Bass Fishing Lures
With so many bass fishing lures on the market, let's review some of the best ones to choose from for all seasons.
Soft Plastic Stickbait
A soft plastic stick bait is a leading soft plastic lure containing virtually unlimited configurations for rig setups.
Finesse Worm
The Finesse Worm is a smaller version of the Zoom Trick Worm and can be rigged in multiple ways, such as wacky style, on a darter head, or a shaky or finesse jig head.
Football Jig
Football jigs were designed to mimic a fleeing crawfish or a bottom-feeding bluegill sunfish while crawling over rock, sand, and gravel hard-bottom without snagging.
Swimbait
Swimbaits are a group of fishing lures designed to imitate the underwater swimming motions of baitfish and are versatile because they work well at any time of the year and with most species of fish.
Lipless Crankbait
Lipless crankbaits (also sometimes referred to as rattle baits), are flat-sided lures known for wobbling when they're retrieved. They are very successful when submerged in grassy waters.
Buzzbait
Buzzbaits have been around for a long time and are considered topwater fishing lures, but they're different from other topwater lures because they sink.
They are typically used to make it through the water quickly and aggressively, and they can make it through loose cover like flooded bushes, standing timber, and dock posts.
Jerkbait
Jerkbaits are minnow-shaped fishing lures with horizontal presentations and are considered one of the best fishing lures for bass of all time.
This bass fishing lure technique can be a little tricky to learn how to use because jerk bait success is heavily influenced by the wind, sky conditions, and water temperature, but learning to use them correctly is certainly rewarding.
Topwater Frog Lure
A topwater Frog fishing lure for bass looks like a frog and imitates it by swimming or hopping on the surface of the water. These lures were designed specifically for bass who feed on frogs or other small prey from the water's surface.
Walker Topwater Lure
Walkers, or Walk-the-Dog Topwater Lures, are legendary and incredibly popular bass fishing lures for all seasons. All bass anglers should learn this technique.
Walk the dog by casting and allowing your rings to settle after the splash, then you can begin working on the bait. Point your rod down and use your wrist to jerk your rod toward the water and motion the bait side-to-side while also reeling the flap you just created.
Crawfish Lures
Crawfish lures are made from soft plastic and mimic the appearance of a crawdad. They're one of the best fishing lures for bass of all sizes because all bass love crayfish!
U-Tale Lures
The U-Tale fishing lure is the best worm bass fishing lure. It's been on the market for decades and is the perfect mid-sized lure for the widest variety of conditions and situations.
---
Best Bass Fishing Lures Frequently Asked Questions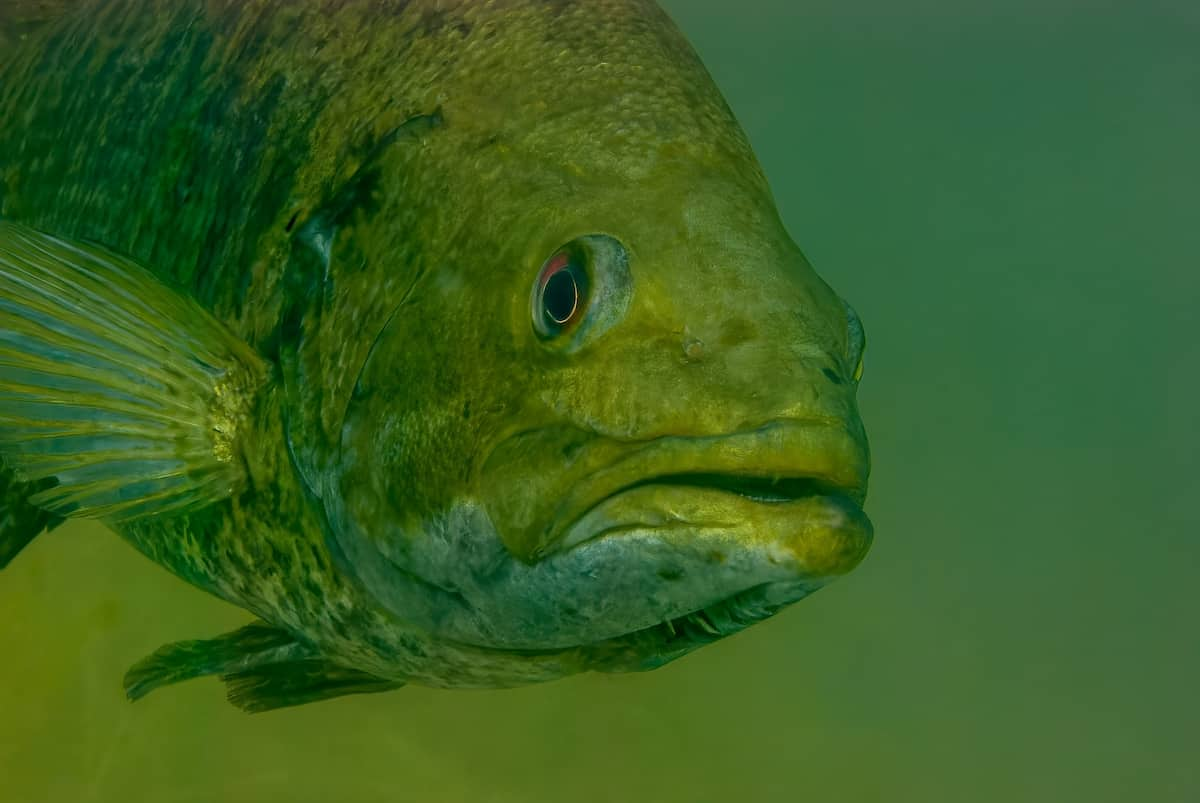 What colors do bass like the most?
Many bass anglers feel that the type of lure is less important than selecting the best color to attract bass. A rule of thumb for bass is to use dark blues in cloudy water and natural colors for clear water. Bass also show a preference for red and orange.
How does lure size impact bass fishing?
A lure's size will impact how far you can cast your line. A heavier lure (½ ounce) is easier to cast long than a lighter lure (⅛ ounce), but a bulky or awkwardly-shaped lure may be more difficult to cast.
What time of day is the best for bass fishing?
Dawn and dusk are the best times to catch bass.
---
Wrapping Up the Best Bass Fishing Lures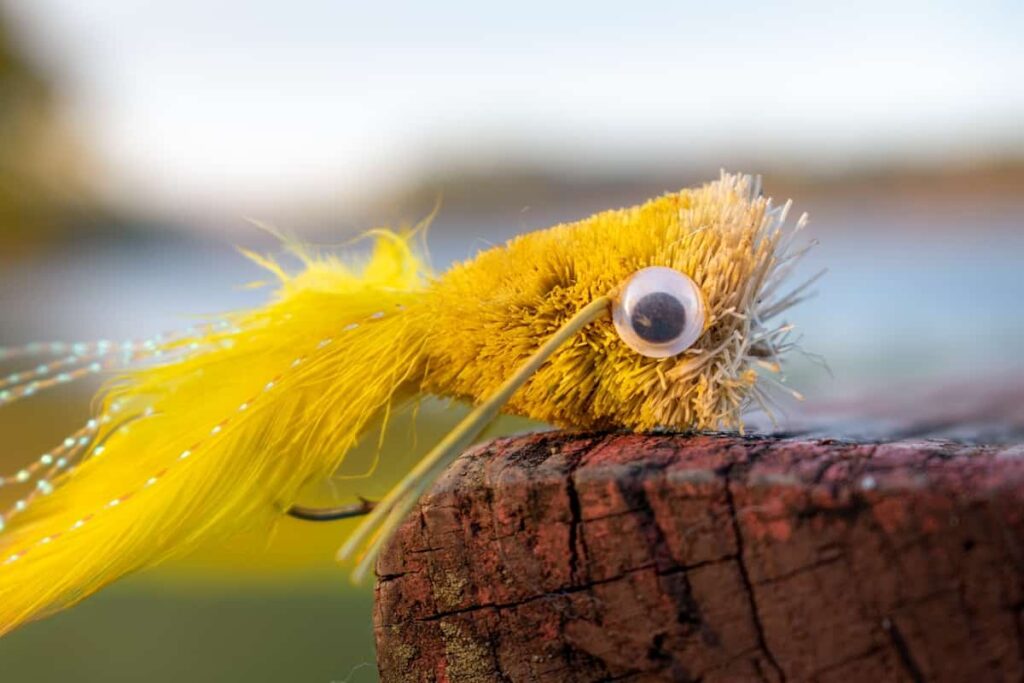 You're ready to start stocking your lure box with the best bass fishing lures. Don't forget to add a Heddon Walk-the-Dog Topwater Fishing Lure to your shopping list.
If you're looking for more fishing tips and tricks, head to Fishing in Minnesota.