Minnesota is one of the most beautiful and affordable places to live in the Midwest, making the Bread and Butter State one of the go-to spots for college students across the nation.
If Minnesota is where you're looking to continue your education, then wading through the hundreds of public, private, and community colleges the state has to offer can be extremely difficult.
Luckily for you, we've compiled a list of the 10 best colleges in Minnesota to make taking the next step in your education journey as easy as possible. Read below to learn why these are the 10 best colleges in Minnesota!
The Best Colleges in Minnesota
1. University of Minnesota – Twin Cities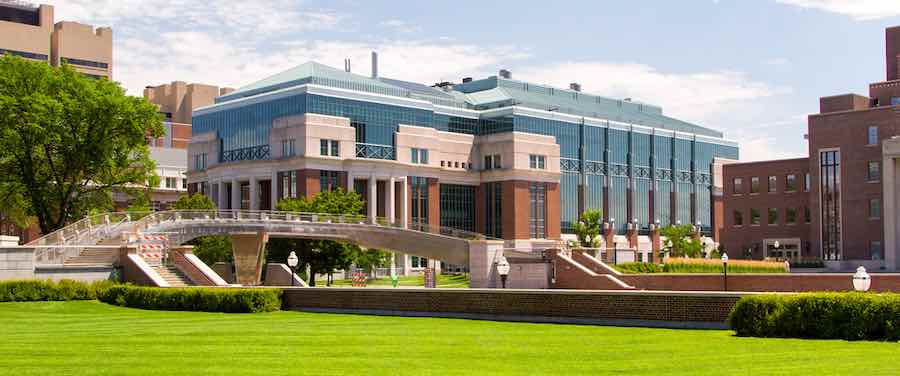 When talking about the best colleges in Minnesota, you have to start with the University of Minnsota.
Founded in 1851, the University of Minnesota is a public institution with an undergraduate population of over 34,000 students.
The campus contains more than 1,200 acres and stretches between Minneapolis and Saint Paul, which are known as the Twin Cities of Minnesota. The university was ranked #70 in the 2020 edition of Best National Universities, and it's not hard to understand why.
With over 600 student organizations, a NCAA Division I athletics program, and a thriving Greek life, the University of Minnesota offers its students ample opportunities to get involved in the social scene.
The University is also known for their impressive graduation rate, financial aid opportunities, and emphasis on undergraduate research which often allows students to take part in paid research positions.
Notable University of Minnesota alumni include Vice Presidents Hubert Humphrey and Walter Mondale as well as legendary musician Bob Dylan.
2. St. Catherine's University, Saint Paul
Affectionately referred to by students and faculty as St. Kate's, St. Catherine's University is currently the largest private women's institution in the United States and one of the best colleges in Minnesota.
Founded in 1905, St. Catherine's hosts about 4500 students within their 110 acre urban campus. Students can enroll in one of the following four discipline-based schools: the School of Business and Professional Studies, Henrietta Schmoll School of Health, School of Humanities, Arts, and Sciences, and the School of Social Work.
With a female dominated faculty and staff, St. Catherine's prides themselves on providing students with abundant opportunities for both research and study abroad.
There are more than 50 student organizations including intramural sports and student governments. There are even two student-run publications, so opportunities to get involved are truly endless.
Notable alumni of St. Catherine's include award-winning author Kelly Barnhill and former U.S. Congresswoman Betty McCollum.
3. University of St. Thomas, Saint Paul
Founded in 1885 as a Catholic seminary, the University of St. Thomas is a private institution named after St. Thomas Aquinas (the patron saint of students).
With nearly 10,000 students, St. Thomas is currently the largest private, non-profit university in Minnesota. This university also hosts a second campus in Rome, Italy which allows students unique learning and study abroad opportunities.
There are over 150 majors and minors to choose from, with each class being taught by one of the more than 800 faculty members employed by the university. St. Thomas also boasts their financial aid program, through which 97% of first-year students qualify to receive a St. Thomas scholarship.
Student life includes a Division III athletics program as well as over 140 clubs for students to join. Most importantly, over 95% of St. Thomas students are employed or in graduate school within one year of graduating.
4. Carleton College, Northfield
Another one of the best colleges in Minnesota, Carleton College is a private liberal arts college founded in 1866 and located in Northfield, Minnesota. With a small population of about 2,200 students, Carleton is known for being a close-knit community that fosters intellectual curiosity and exploration.
There are over 70 majors and minors for students to choose from, with each course boasting an impressive 9:1 student to faculty ratio. Over 60% of Carleton students take part in varsity, club, and intramural sports while the rest get involved in one of the 200 student clubs and organizations.
Carleton is also recognized for their strong postgraduate support, with ample amounts of internship funding and an equally astounding amount of graduates employed after their first year following graduation.
Notable Carleton alumni include US Supreme Court Justice Pierce Butler as well as women's rights activist Jane Elizabeth Hogsden.
5. Bethel University, Saint Paul
Bethel University is a private Christian university located in Arden Hills, Minnesota. With an undergraduate population of approximately 2,800 students, Bethel offers over 100 different areas of study taught by more than 500 faculty members.
There are 18 Division III sports teams available, and Bethel teams are known as the Royals. The campus lies in a suburban setting and stretches over 289 acres. In 2020, Bethel University ranked #197 in the list of Best National Universities, and they are recognized for their strong financial aid and scholarship programs.
All full-time Bethel University students are expected to adhere to the Covenant for Life Together, which expects students to abstain from use of drugs or alcohol as well as any sort of extramarital sexual activity.
Notable Bethel alumni include Minnesota House member Chad Anderson and talk-radio host Dawson McAllister.
6. St. John's University, St. Joseph
St. John's University is a nationally leading Roman Catholic liberal arts college located in St. Joseph, Minnesota. St. John's is exclusively for male students but is closely linked with their all-female counterpart, the College of Saint Benedict.
Students of both institutions have access to the same curriculum and share the resources of both campuses. Both of these colleges are consistently ranked among the top 100 liberal arts colleges in the United States and are known for their outstanding academics, postgraduate preparation, and financial aid opportunities.
Students can participate in any number of athletic teams, clubs, or student-run media and government organizations.
Notable St. John's alumni include United Airlines Flight 93 hero Tom Burnett as well as critically acclaimed novelist Jon Hassler.
7. Macalester College, Saint Paul
Founded in 1874, Macalester College is a private liberal arts college with a population of nearly 2,200 students. In 2020, Macalester was ranked by U.S. News as the 25th best liberal arts college in the United States due to their strong academics and impressive career preparation.
There are over 180 full-time faculty members, creating an average class size of about 17 students. Macalester offers 39 majors spread between over 800 courses, and students even have the opportunity to design their own interdisciplinary major.
They are also recognized for their strong study abroad program in which over half of the students take part. In terms of student life, Macalester offers a host of student-run clubs and organizations, and they have been widely recognized as one of the most LGBTQ+-friendly colleges in the country.
8. Crown College, St. Bonifacius
Located in St. Bonifacius, Minnesota, Crown College is a private Christian institution that offers both on-campus and online undergraduate programs.
With over 1,200 students and 81 academic staff, Crown College also offers students a host of faith-based and secular extracurricular activities. There are over 40 degree programs in multiple areas of study, and over half can be completed entirely online.
In 2020, Crown College was ranked #11 by U.S. News for Top Performers in Social Mobility. Notable alumni include Minnesota state legislator Peggy Bennet and Veggie Tales co-creators Mike Nawrocki and Phil Vischer.
9. St. Olaf College, Northfield
St. Olaf College is a private liberal arts institution founded in 1874 and located in Northfield, Minnesota. The campus stretches out over 325 acres of natural lands and holds a population of over 3,000 students and 250 faculty members.
In 2019, Forbes ranked St. Olaf as #116 among America's Top College and #50 among liberal arts colleges. They are known for their student organizations and clubs as well as historic student protests advocating for social reform.
While St. Olaf offers a host of undergraduate degree programs, they are most well-known for their extremely strong music program.
Notable St. Olaf alumni include civil rights activist James Reeb, Oscar-winning screenwriter Barry Morrow, and former Minnesota governor Al Quie.
10. Hamline University, Saint Paul
Founded in 1854, Hamline University is a private liberal arts university located in Saint Paul, Minnesota. With a population over 2,100 undergraduate and 1,600 graduate students, Hamline is known for being Minnesota's first higher learning institution.
Washington Monthly ranked Hamline as the best college in the state as well as 27th in their nationwide ranking. Students can take part in bilateral exchange programs with universities in Germany, Chile, Senegal and Japan in addition to Hamline's broad range of available on-campus degree programs.
Interestly, Hamline is also known as "the birthplace of intercollegiate basketball" and is famous for hosting the first ever recorded basketball game between universities. Notable Hamline alumni include professional linebacker Duane Benson, Eagan mayor Patricia Anderson, and actress Coleen Gray.
If you're heading to any one of these amazing Minnesota colleges this fall, then be sure to check out more from Life in Minnesota, including things to do, places to stay, fun trips and destinations, and so much more!
Ready for more Minnesota living advice, info, and guides? Whether you're a local or a passerby, discover the best of Minnesota that our great state has to offer!
About the Author
Latest Posts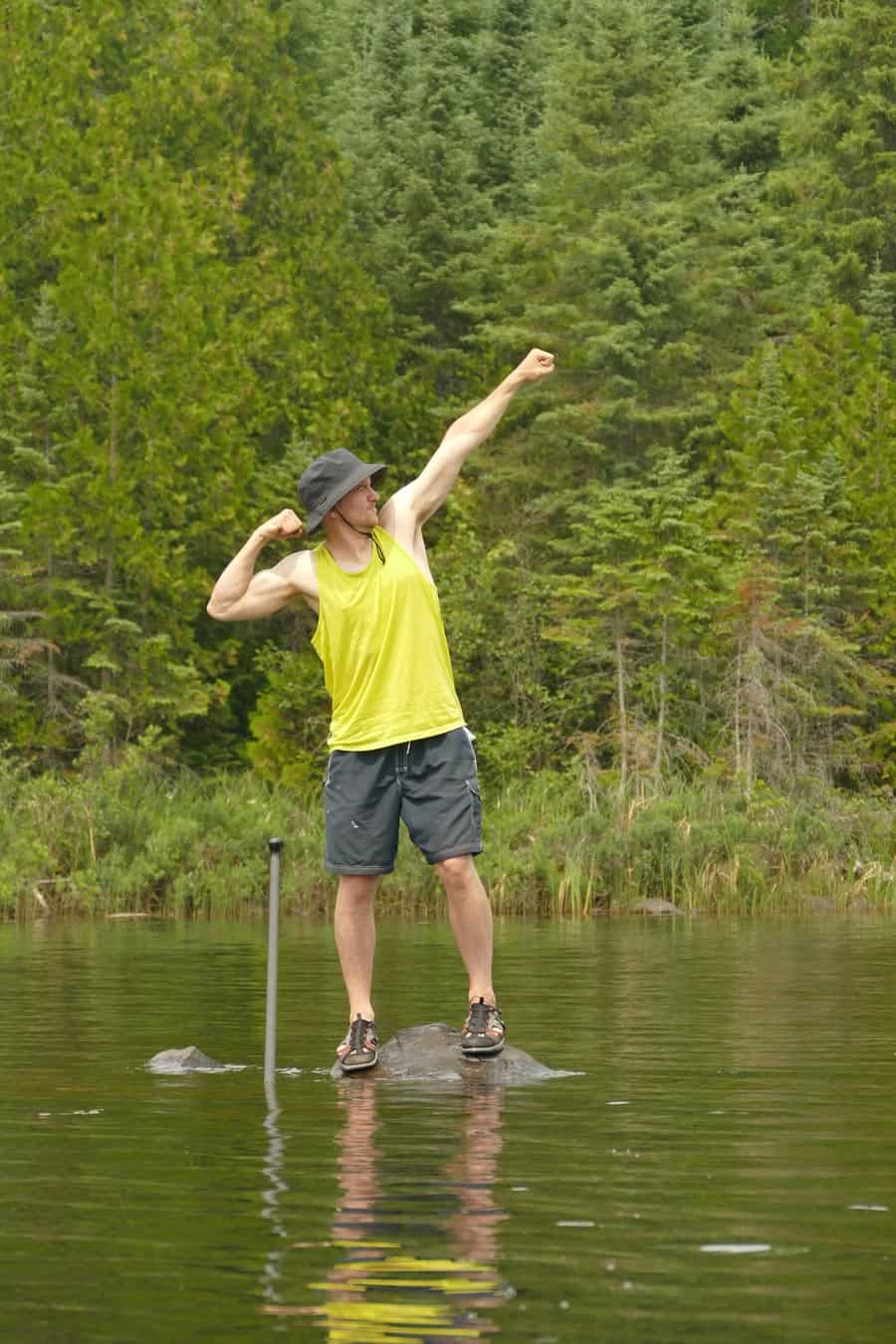 Born in Madelia, MN, to a now 5-generation Minnesota family, Ryan's MN roots go deep.
A painter by day, Ryan founded Life in Minnesota in 2013 with his wife Kelly to chronicle their musings on everything Minnesota. Ryan and Kelly are raising their 7 kiddos in Maple Grove, MN.
When he's not shuttling his kids around to hockey practice, you might find him in the shop working on his leatherwork. Undoubtedly, there will be a family trip to the Boundary Waters Canoe Area every summer, and of course weekends at Grandpa's cabin up north in the summer.