What sets the 15 best family resorts in Minnesota apart from the fun your family can have in other parts of the country?
The best family resorts in Minnesota are all about getting to experience what the great outdoors has to offer. Whether you're into camping or you want a luxury vacation centered on the natural world, you can find it here in Minnesota.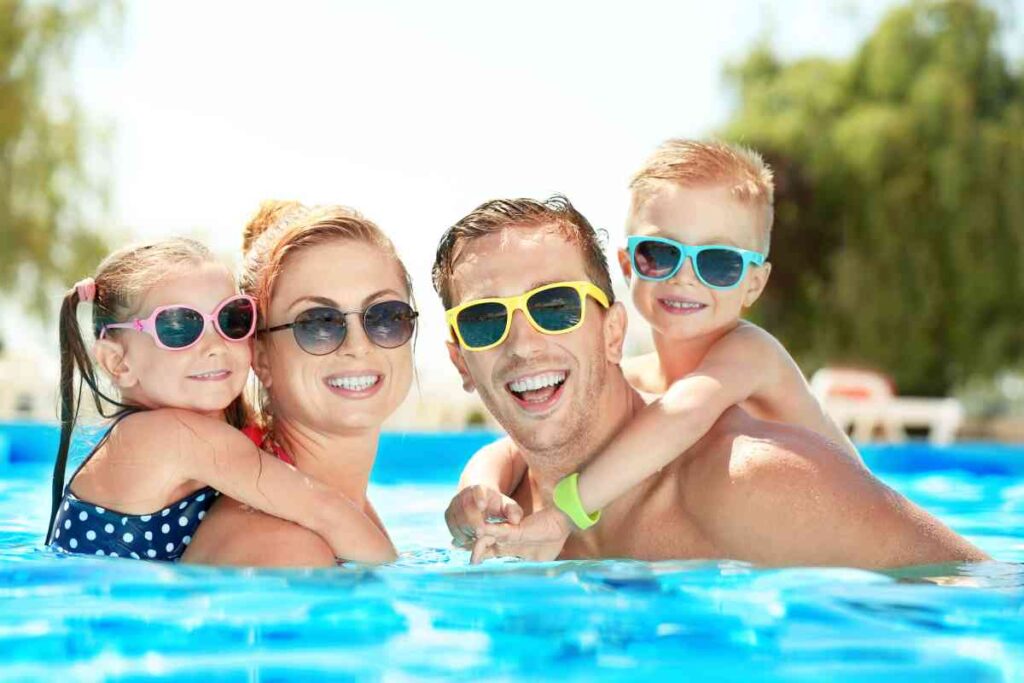 Our guide to the most fun family resorts in Minnesota can open up a whole new world of entertainment for you and the kids. Let's take a look at what kinds of fun you can get up to in the Land of 10,000 Lakes.
---
1. Grand View Lodge Spa & Golf Resort
Nisswa, Minnesota
Here's a little tip for making sure your family vacation is actually fun for the whole family: make sure that you can set aside time for the adults and time for the kids.
The Grand View Lodge Spa & Golf Resort, in Nisswa, does just that. As this resort's name suggests, it offers a spa and a golf course. However, you'll also find plenty of lakeside activities and programs designed just for the kids, including an on-site day program for kids. There is also an evening option as well that you need to book ahead for.
Grand View also has an outdoor concert series as well as a dining experience that the whole family can enjoy. The resort also has a resort shop for picking up all the souvenirs that are sure to have something for everyone.
And before you start thinking this is a summer-only resort, when winter rolls around the indoor activities kick into gear and the outdoor activities transform into a Winter Wonderland of ice skating and ice fishing. This way, no matter what time of year you visit, you'll have an amazing experience at one of the best family resorts in Minnesota.
---
2. Great Wolf Lodge Water Park
Bloomington, Minnesota
Does your ideal great outdoors vacation look a little bit more like the great indoors?
Located in Bloomington, The Great Wolf Lodge & Waterpark still features all of the cabins and rustic vibe that you would expect from any family resort in Minnesota. However, the Great Wolf Lodge trades some of that fun in the sun for indoor excitement.
You'll be able to find an indoor water park, an adventure course, and several other attractions located inside the Great Wolf Lodge.
If you're worried you're not going to get the real rustic Minnesotan experience, the Great Wolf Lodge offers cabins that you can rent out. They also have a kids' summer camp which is a great way to let the youngest members of your family enjoy a little mini vacation.
No matter how you prefer to vacation, you will love this entry in our list of best family resorts in Minnesota.
---
3. Larsmont Cottages on Lake Superior
Two Harbours, Minnesota
Family resorts in Minnesota have a reputation for being rustic and that's usually a good thing. However, not every family wants to trade in luxury for their next vacation. The Larsmont Cottages on Lake Superior offer a fantastic resort getaway that does not skimp on refinement.
These high-end cottages are tucked away on a sprawling acreage of private woods. While relaxing in your own cottage, you can take time to enjoy a wood-fired Swedish sauna or a professional massage. There are also countless guided outdoor activities ranging from guided fly-fishing experiences all the way to educational hikes suitable for the whole family.
Families will also be able to enjoy the resort's pool as well as countless other fun and relaxing activities. Larsmont is one of the most elegant family resorts in Minnesota on our list.
---
4. Appeldoorn's Sunset Bay Resort
Isle, Minnesota
Appeldoorn's Sunset Bay Resort aims to offer the essential lakeside resort experience for you and your family.
This resort has everything you need when it comes to finding your classic lakeside cabin. This resort is located on the second-largest lake in Minnesota and is an ideal fishing spot for a wide variety of fish. Like many of the other best family resorts in Minnesota, this resort is also open during the winter as an ice fishing hotspot.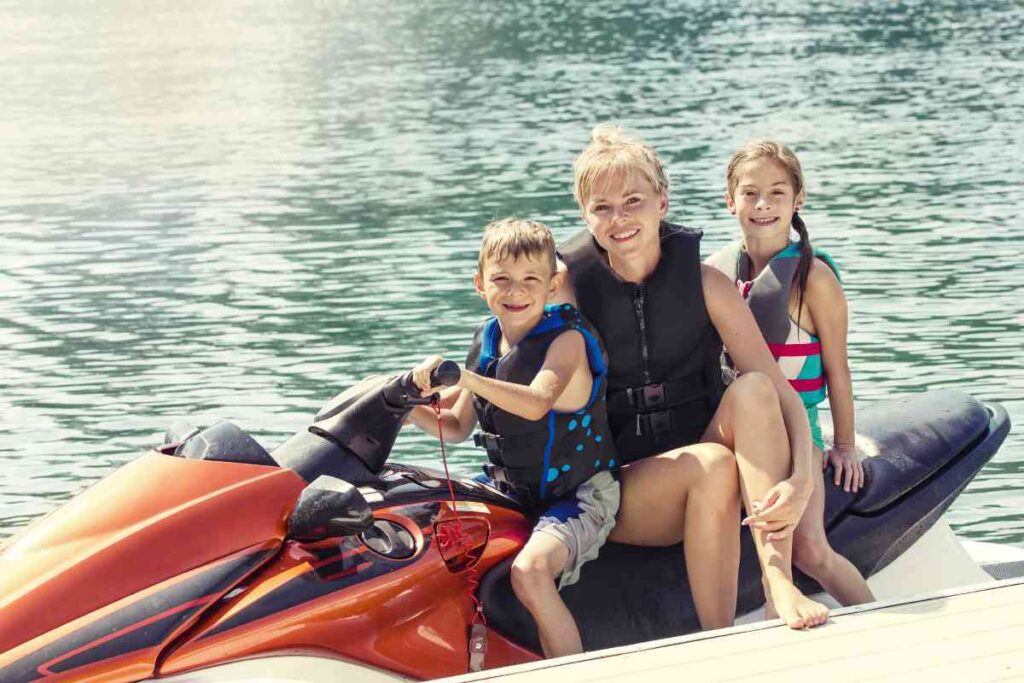 Your family will get to enjoy much more than fishing at this resort. They have tons of activities, from paddle boarding and jet skis to volleyball and basketball. When you're ready to head indoors, Appledoorn's has you covered there as well with an indoor arcade and billiard tables.
The on-site restaurant and shop will ensure that your family can kick back and relax at this family resort in Minnesota without needing to worry about venturing back into town. And you'll soon agree that you are staying at one of the best family resorts in Minnesota.
---
5. Ludlow's Island Resort
Cook, Minnesota
If our third entry gave you some indoor options for resort fun, Ludlow's Island Resort, in Cook, is all about the outdoors. And if Ludlow's sounds familiar, it's because you may have seen it on a couple of our other "Best of" resort lists.
This exciting getaway is located on Lake Vermilion. Vacationers will get to enjoy everything from fishing to exciting aquatic activities. Families will be able to rent paddle boats, fishing equipment, and other outdoor gear at this family resort in Minnesota. There are plenty of activities to keep the kids busy while the adults are having their own fun.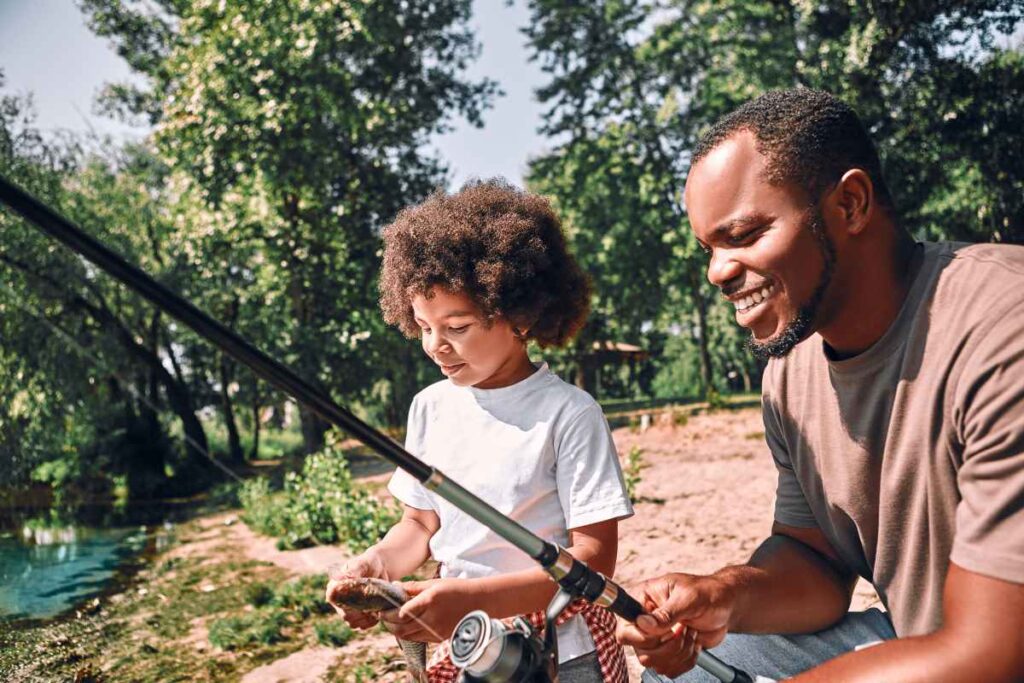 Ludlow's Island Resort is the essential lakeside cabin experience. If you've been looking to get out and do some fishing while the family relaxes, this might be the family resort in Minnesota for you.
---
6. Black Pine Beach Resort
Pequot Lakes, Minnesota
The Black Pine Beach Resort is a little out of the ordinary and a little extraordinary.
Yes, you'll be able to find all of your standard lakeside beach resort activities like fishing, swimming, and enjoying other activities on the lake's waves. However, Black Pine Beach Resort is hiding plenty of mysteries.
This family resort in Minnesota features storytelling sessions, a secret garden, and the Bonny Knees Bar. Rumor has it that this lake also features a mysterious elf that is something of a local legend.
If fishing is your activity of choice, the Black Pine Beach Resort can provide you with an expert fishing guide to help you make the most of your time on this lake. There is also a local bird-watching guide and plenty of activities in the community around the Black Pine Beach Resort to keep your family busy throughout the vacation.
Sometimes picking the most interesting resort is the key to finding the best vacation.
---
7. Breezy Point Resort
Breezy Point, Minnesota
If your family has older kids, then you might want to find a family resort in Minnesota that caters to a slightly older youth audience.
The Breezy Point Resort features plenty of activities for the whole family. It is centered around its outstanding golf courses and features a pro golf shop, as well as golf-related events and golfing lessons. If golf is the name of the game for your family, you can't go wrong with Breezy Point Resort.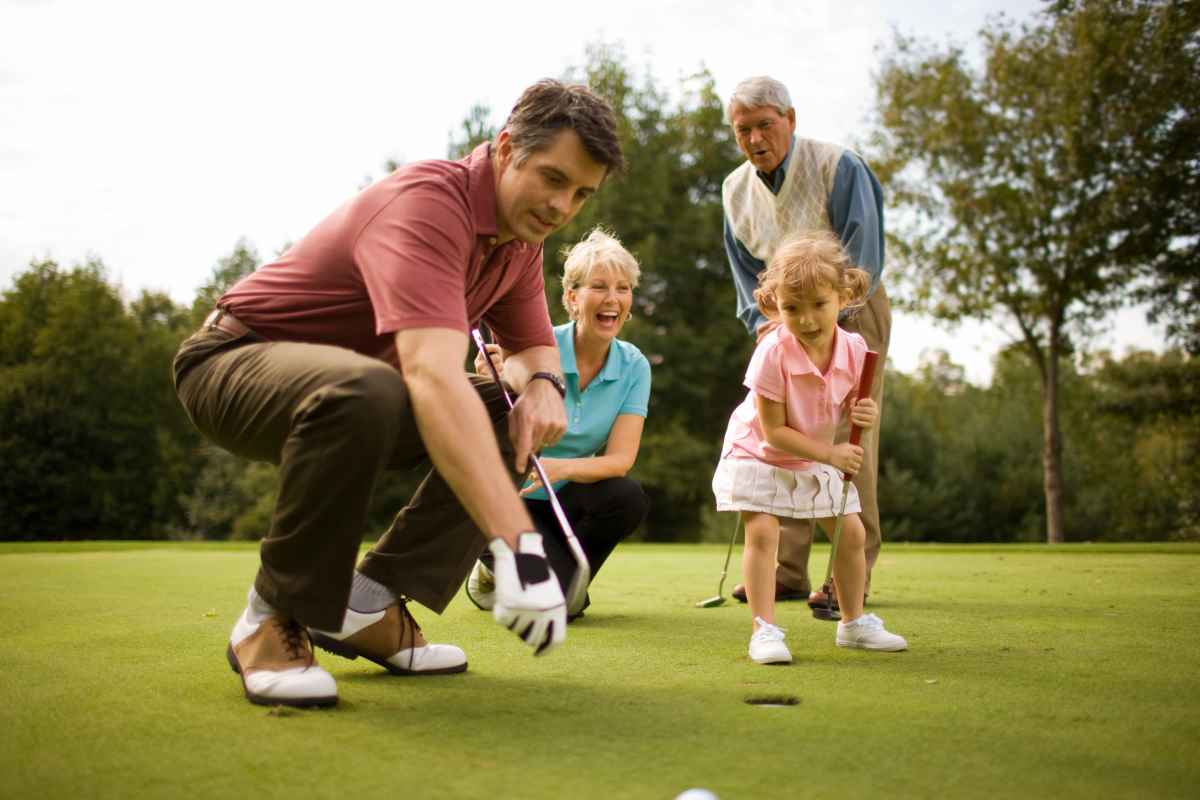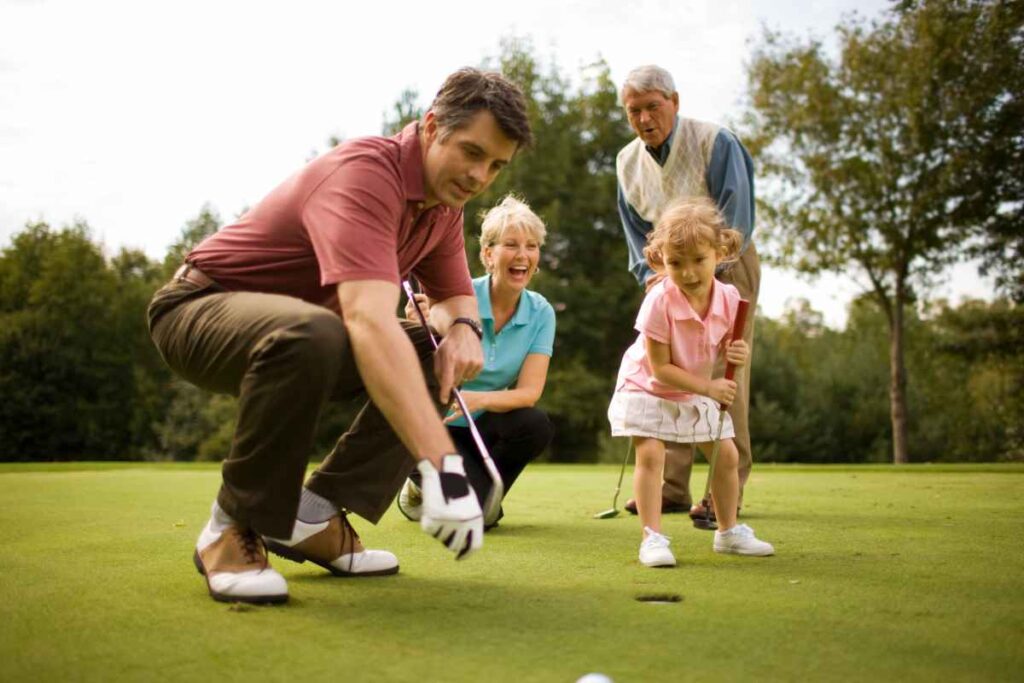 The resort also features plenty of lakeside activities, such as boating and beach activities, along with indoor entertainment for the whole family. They regularly host concerts and other activities designed to give everyone a break from the green.
---
8. Moose Track Adventures Resort
Ely, Minnesota
Are you ready to kick the adventure up a notch? then Moose Track Adventure Resort is for you.
Moose Track Adventures Resort is unlike anything else we have on this list, which is what makes it one of the best family resorts in Minnesota. While everyone else is offering easy-going fishing experiences and lakeside relaxation, Moose Track Adventures Resort is offering you expeditions into the boundary waters.
Not only does this resort provide you with guided multi-day experiences, but it is also a boundary waters outfitter that can provide you with all the supplies you need to go on your own exploration.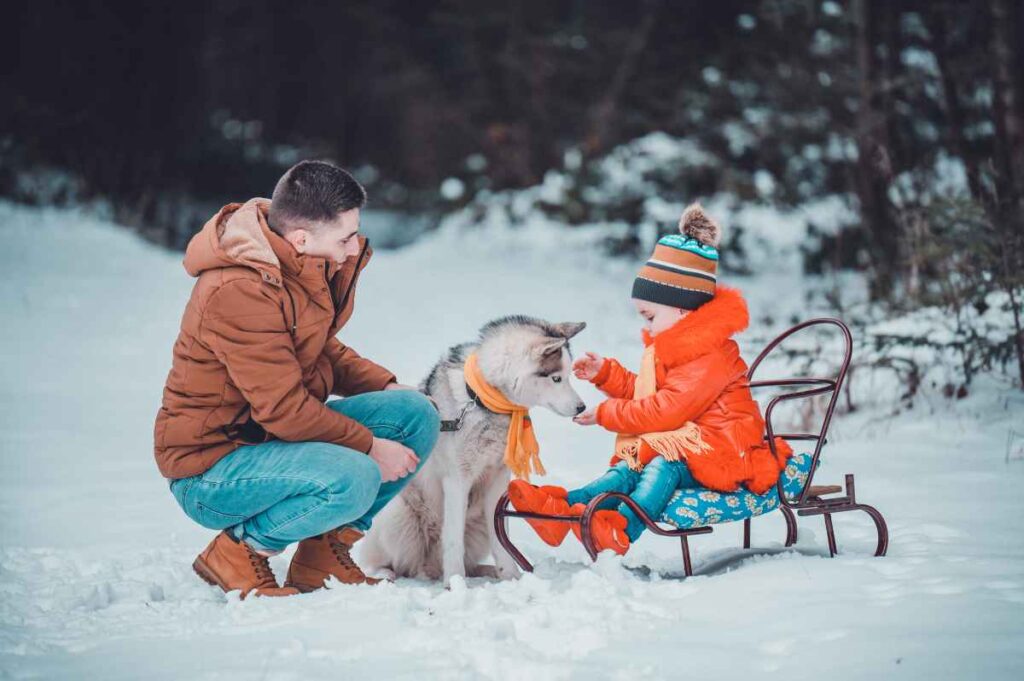 They're able to tailor their experiences, whether you're heading out for the most unforgettable bachelor party, an extended weekend with the family, or you're looking to celebrate a rustic anniversary with the one you love most.
If you're up for a real adventure, Moose Track Adventures Resort is also open during the winter. They offer everything from ice fishing to guided dogsledding experiences. If you're looking to make memories you'll be able to cherish for the rest of your life, Moose Track Adventures Resort is up for the challenge.
---
9. Sugar Lake Lodge
Cohasset, Minnesota
What is it you want to get out of your family vacation? Many people get distracted by looking for the latest trending activity when what you really want is to make great memories as a family.
Located in Cohasset, Sugar Lake Lodge offers a little something for everyone with a few unique twists. Adults and older kids can enjoy the driving range and championship golf course, while the younger crowd can have fun playing in the lake and enjoying other activities.
This family resort in Minnesota also features a unique approach to lakeside activities. You'll be able to enjoy tons of aquatic vehicle rentals, but none of them have motors. You can even rent a full-size sailboat for your family.
Best of all, these rentals and activities are fully included in the cost of your stay at this resort. This is a great option for families looking for maximum fun without a maximum budget, making it one of the best family resorts in Minnesota.
---
10. Boyd Lodge
Crosslake, Minnesota
Boyd Lodge is the quintessential experience for families looking for a rustic retreat. The resort offers a host of activities for your summer getaway, including swimming, boat rentals, and scheduled family activities.
BUT . . . the secret to Boyd Lodge lies in the off-season. While the summer months are full of sunshine, swimming, and other outdoor activities, you can make the most out of your stay at Boyd Lodge by visiting in the off-season.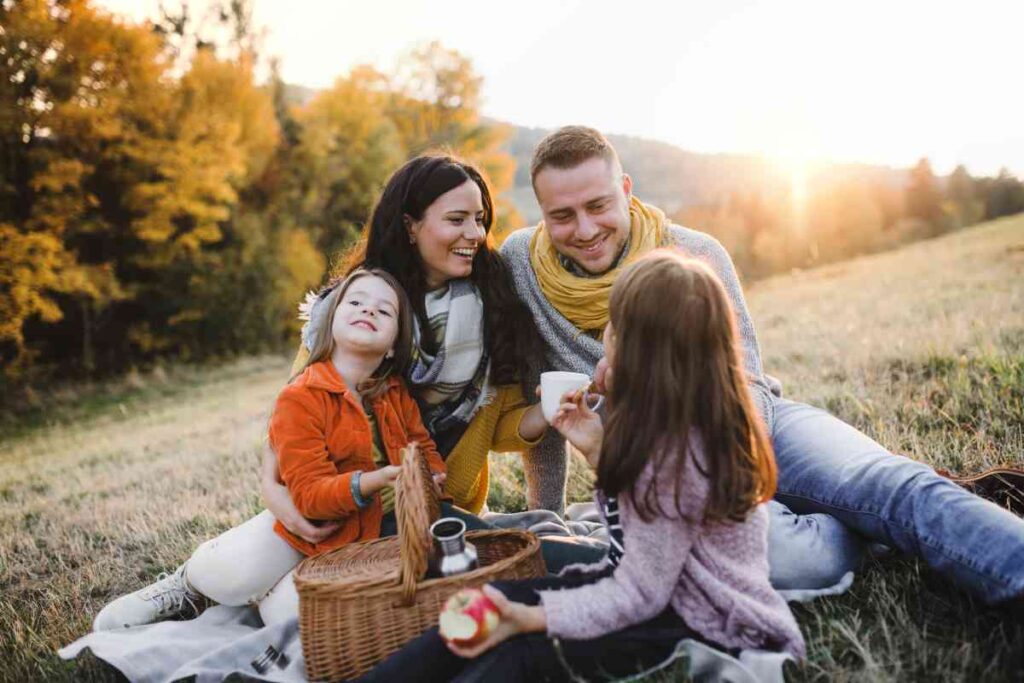 Boyd Lodge is full of stunning views for watching the leaves change color in the fall. You can also enjoy a warm coffee and freshly baked desserts in the winter before you go cross-country skiing. Spring offers just as much sunlight and fun as summer, but without the peak season crowds.
---
11. Sandy Pines Family Resort
Backus, Minnesota
Sandy Pines Family Resort is a great choice for families that want an easy-going experience.
You'll be able to rent either a rustic cabin or enjoy seasonal on-site camping at Sandy Pines Family Resort. This facility also features rentable pontoon boats as well as other aquatic equipment. Dock space comes with your reservation which gives you ideal access to the waves.
You can also enjoy time at the beach, where there is a water trampoline, inflatables, paddle boats, and playground equipment both in eyesight for your, and your kids, enjoyment. You'll quickly see why families consider this one of the best family resorts in Minnesota.
---
12. Westwood Beach Resort
Brandon, Minnesota
Westwood Beach Resort provides your family with everything you'll need for a fine lakeside vacation. You'll be able to enjoy fishing as well as getting out on the water with either a boat rental or a paddle boat.
The kids can enjoy a fun time playing on the playground, and the whole family can enjoy time swimming, bike riding, or enjoying a nature walk.
Westwood Beach Resort is like a hub for the local community and lets your family explore the region from the comfort of a rented cabin, trailer, or a full guest house.
---
13. Bluefin Bay on Lake Superior
Tofte, Minnesota
Bluefin Bay on Lake Superior is nestled in a quaint and idyllic community. The family resort in Minnesota offers world-class fishing, with boat rentals and local shops that provide you with the best equipment. But that isn't all Bluefin offers.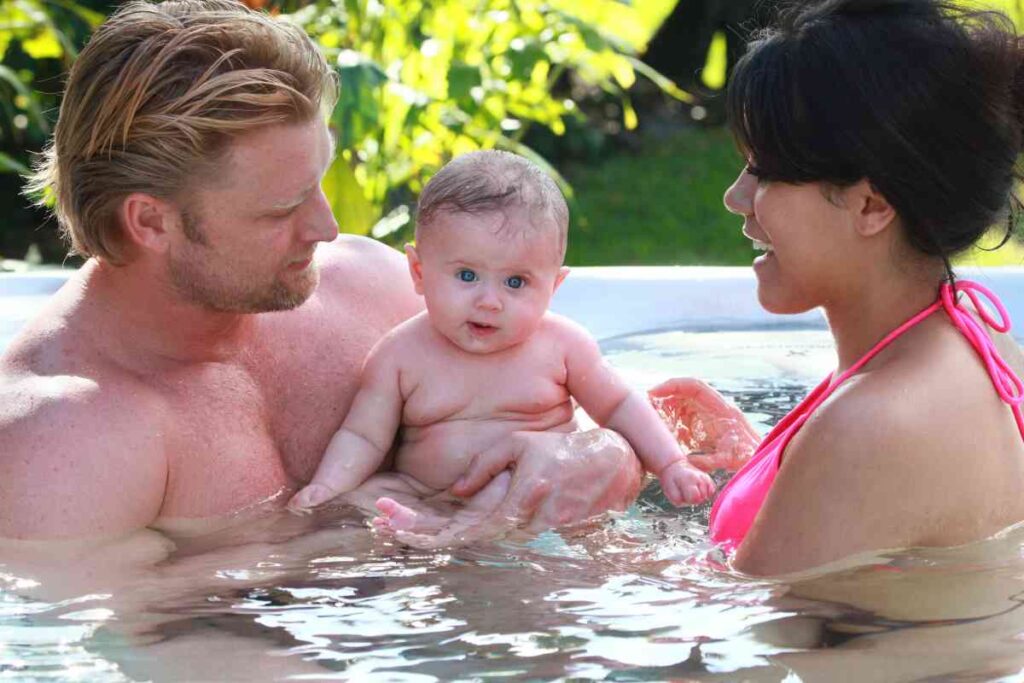 This resort features tons of family-friendly activities, from biking and nature trails to an indoor pool and hot tub. Adults can kick back and enjoy some relaxing yoga while the kids go explore the local waterfalls.
---
14. Heath's Resort
Pine River, Minnesota
In Pine River, you'll find one of the best family resorts in Minnesota. Heath's Resort is a great place to get away with the family and has all the essentials.
You can enjoy relaxing board games by the lake, fishing, and grilling, and the kids can even have fun playing in the resort's tree house. Your family will get to enjoy some of the many family-friendly amenities, like the beach, biking, nature walks, and more,
Heath's Resort is also centrally located in the area and provides gray access to local activities such as the safari zoo.
---
Wrapping Up the Best Family Resorts in Minnesota
What's your dream resort vacation for your family?
Are you looking to spend your time away at an all-inclusive resort packed with exciting indoor activities or do you want to kick back and relax in your own private cabin?
No matter what experience you want to share with your loved ones, there are family resorts in Minnesota that are ready to give your family an unbeatable experience. While you're looking for things to do with your family in Minnesota, check out our post on the 8 Best Indoor Playgrounds in Minnesota.
Still haven't found your perfect getaway? Then keep learning about unique places to stay in Minnesota to book the perfect reservation for your next trip!