Shopping might not be the first thing you think of when you think of the great state of Minnesota, but after reading through this list of some of the best malls in Minnesota, we bet you'll change your mind. From outlets to high-end shops to world-famous shopping malls, Minnesota's got it all. Here are some of our favorite destinations in the state.
The Mall of America
Known around the world as a top shopping destination, the Mall of America is located in Bloomington, Minnesota, not far from the Minneapolis-St. Paul International Airport, which makes it ideal for those out-of-town shoppers. With four floors of shopping, you can easily spend an entire weekend here, so make sure to bring an empty suitcase!
Of course, you'll have staple stores like Nordstrom, Macy's, and Old Navy, but you also get one-of-a-kind shops with unique Minnesota-themed gifts. If some members of your party aren't that into shopping, or you just need a break, there's plenty of entertainment options available as well. Let the kids burn off some energy at Nickelodeon Universe, catch the latest blockbuster at B&B Theatres, or explore another world at Sea Life Aquarium.
The Dales
Once a family of four, there are three remaining shopping malls in the Twin Cities that all have names that end in "-dale". Collectively, they are known by locals as "The Dales". The first of the group was Southdale Center, built in1956. It was the first-ever fully-air conditioned, enclosed shopping mall in the world. Thanks to its success, three more malls were added, all with the suffix "-dale" to indicate their relation.
Southdale – A high-end shopping mall in Edina, this location also has one of only two Cheesecake Factory restaurants in the entire state. Now owned by Simon, you can expect a modern shopping experience at this mall. Popular stores include Banana Republic, White House Black Market, Brighton, Eddie Bauer, Express, J. Crew, LOFT, Lucky Brand, Michael Kors, and Sephora.
Ridgedale – Housing the only other Cheesecake Factory in the state is Ridgedale Center in Minnetonka. Another upscale choice, you'll find stores such as Nordstrom, Lululemon, Pottery Barn, and Williams Sonoma. When you get hungry, grab a snack at Haagen-Dazs, Caribou Coffee, or Auntie Anne's. For a more filling meal, try Redstone American Grill or Kona Grill.
Rosedale – For a more approachable but still high-quality shopping experience, visit Rosedale Center in Roseville, Minnesota. A quick jaunt from the Cities to this suburb will land you in shopping heaven. You'll find great stores including Dry Goods, DSW Shoes, Evereve, and Express, as well as tasty restaurants such as Panera Bread, Granite City, and Crave. Don't miss out on the many inclusive events that are hosted year-round to celebrate all types of shoppers from any race, orientation, or ability. Visit their blog where you can keep up-to-date on the latest trends in fashion and shopping habits.
The Galleria
For the ultimate upscale shopping destination, you'll want to visit The Galleria in Edina. As one of the best malls in Minnesota, you can find high-end brand names here such as Tory Burch, Tiffany & Co, Coach, Louis Vitton, and Kate Spade. Find the latest fashions through their bi-annual lookbooks, as well as upcoming events the mall is hosting.
You can also enjoy some delicious dining options whether you need to refuel or are looking for a date night spot. Don't forget to check out their Facebook or Instagram profiles to see what's coming next and get inspired for your own shopping trip.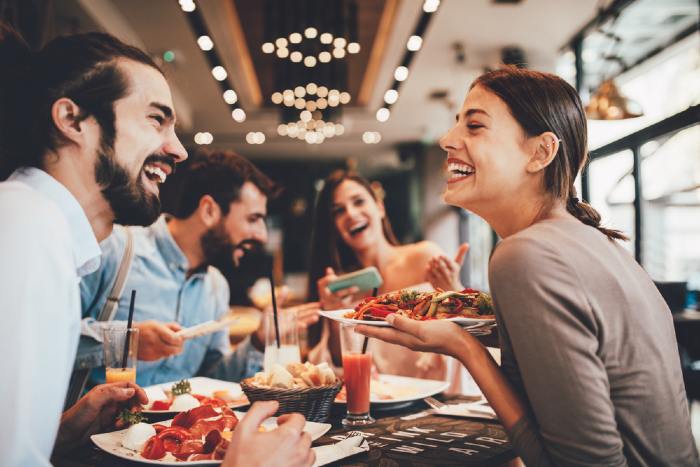 The Riverdale Trifecta
Coon Rapids is a suburb of the Cities that has three of the best malls in Minnesota all right next to each other. No matter what you're looking for, you can be sure to find it in Riverdale.
Riverdale Crossing – On the north end of this trifecta, you'll find Riverdale Crossing. Set up as a strip mall, this location features a Cub grocery store, Plato's Closet consignment, Skechers outlet, Walmart, and Hobby Lobby. When you get hungry, there's Leeann Chin, Bakers Square, and Smashburger to satisfy your appetite.
Riverdale Village – In the middle, just one block southeast of Riverdale Crossing, is Riverdale Village. The largest of the three locations, this strip mall is set up as a circle, so you can park wherever you like and follow your way around back to the car. Grab some necessities at The Vitamin Shoppe or Walgreens. Find affordable fashion at T.J. Maxx or Claire's. Restock your personal care must-haves at Ulta Beauty or Bath & Body Works. Take a break to grab lunch at Osaka Sushi & Hibachi, Buffalo Wild Wings, or Chipotle.
Riverdale Commons – Just across the street, to the south of Riverdale Village, there's Riverdale Commons. This is a great spot to shop for your home since it includes Target, Michael's, HomeGoods, The Home Depot, and Sherwin Williams. You can also find great items for your pet at Chuck & Don's Pet Food and Supplies or Petco. When you get hungry, grab a bite to eat at Arby's, Popeye's, Potbelly, or White Castle.
Outlet Malls
Getting a great deal on high-quality items doesn't have to be difficult. That's why some of the best malls in Minnesota are outlet malls! These outdoor strip malls allow you to find upscale fashion and accessories for a discounted price.
Albertville – In the northwest suburb of the Cities is Albertville, where you can shop for the best without breaking the bank. Owned by Simon Property Group, you can make luxury items more affordable with outlet stores including Michael Kors, Lucky Brand, Kate Spade, Coach, and Calvin Klein. For the athletes, there's Adidas, Nike Factory Store, Puma, Asics, Under Armour, and Reebok. Grab something to eat at Starbucks or Five Guys, or let the kids explore the children's play area.
Medford – As the first outlet center in Minnesota, this location opened in 1991. Today, it's officially called "Ultra Outlets of Medford". Located about an hour south of the Cities, between Fairbault and Owatonna, you can shop for the latest trends and staple fashion pieces for a bargain. Designed as a "U-shape", you'll find favorites such as Maurice's, Old Navy, Bath and Body Works, Famous Footwear, Christopher & Banks, Carter's, and Eddie Bauer.
The Shops at West End
West of downtown Minneapolis, about six miles, you'll stumble upon an open-air shopping center with an upscale feel. This area is built for the live, work, and play lifestyle. In addition to restaurants such as Panera Bread, TGI Friday's, Crave, and The Local, you can also catch a flick at Showplace ICON Theatres, or enjoy a night with friends at Punch Bowl Social.
Take care of yourself at Hand and Stone Massage and Facial Spa, Roosters Men's Grooming Center, or OrangeTheory Fitness. Make this area your home at The Flats at West End or Towers at West End. Your weekly grocery trip is within walking distance at Cub or Costco, and you can enjoy a piece of the outdoor life at the picnic tables near the pond off Gamble Drive.
Paul Bunyan Mall
Some of the best malls in Minnesota are located outside the Twin Cities metro area. Head up north to Bemidji to visit the Paul Bunyan Mall. Feeding into the Mississippi River is Lake Bemidji, also the home of Bemidji State University and Lake Bemidji State Park. Towards the southwest side of Lake Bemidji is the Paul Bunyan Mall, nestled between the lake and the airport. Here you can shop for pantry staples from Lueken's Village Foods or ALDI.
Grab a quick bite to eat at McDonald's or Subway. Revamp your home with the help of Hobby Lobby or JoAnn Fabrics. Have a "me day" at Sephora inside JCPenney, Styles by Mandy, or N.Y. Nails. Just know that you're not out of options once you leave the MSP metro area.
Cabela's
Although we can't exactly call it one of the best MALLS in Minnesota, it is certainly one of the best shopping destinations in the state. If you're more of the outdoorsy type (and what Minnesotan isn't?) you'll enjoy one of the three Cabela's locations in the Cities: Rogers, Woodbury, and Owatonna.
But let's not forget the East Grand Forks location in the far northwest corner of the state across the border from North Dakota. At this store, you can find everything you need for a great day outdoors in Minnesota. They have gear for all your favorite hobbies including hunting, fishing, boating, camping, clothes, shoes, and more. No matter what you like to do outdoors in Minnesota, Cabela's has you covered.
Do You Know Some Other Best Malls in Minnesota?
We would love to hear what you consider to be the best malls in Minnesota. Drop a comment below and let us know what makes it the best! You can also subscribe to our newsletters to stay up-to-date on the latest best and greatest places this state has to offer.
Looking for Minnesota winter inspiration? Check out our Minnesota winter guide for activity ideas, winter apparel suggestion, and endless ways to enjoy the snow!
Looking for more autumnal activities? Then visit our Minnesota Fall page to find inspiration for sweater weather fun!