---
Buying Guide for the Best Patio Chairs
Ease of Assembly
There's nothing worse than receiving a chair and not knowing how to assemble it. It's good to know ahead of time if you will need to hire someone to put your chair together.
Fortunately, Amazon lists assembly ratings. Be sure to check this rating and pay attention to reviews that mention details about assembly. Some chairs that are more complex to put together offer expert assembly you can purchase directly through Amazon.
Materials
Pay attention to the materials patio chairs are made from. The best patio chairs will be upfront about the materials they're made from.
If your patio receives sunlight, look for sun-resistant materials. If you have a pool, or your patio doesn't have a cover to keep rain from coming in, pay extra special attention to water-resistant materials.
Size and Weight
Patio chairs come in all shapes and sizes, so you'll absolutely want to know the dimensions of the chair before you buy. Consider how large a chair needs to be for you to feel comfortable.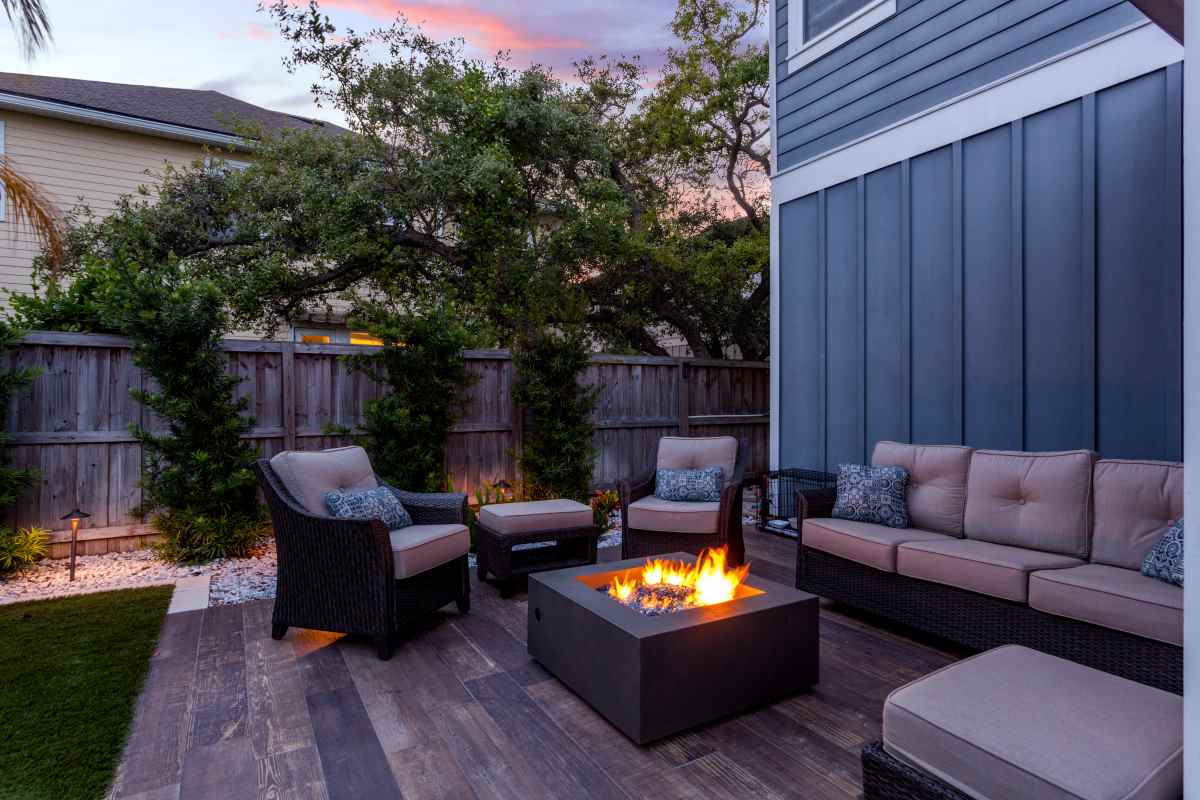 Think about the weight of the people who will be sitting in the chair. It's standard for chairs to only hold up to 250 pounds. The best patio chairs will always include how much weight they can handle in their descriptions.
Also, note the space available on your patio. It'd be no fun to have a chair arrive that doesn't fit on your patio.
Chair Features
Does the chair swivel or rock? Does it swing? Does the chair come with or without arms? Does the chair fold or does it not? Is the chair adjustable?
Ask yourself what features are most important to you before researching the best patio chair to fit your lifestyle.
Back Style
If you suffer from back pain, the back style of a chair can make all the difference. Some chairs don't come with backs, and if you're clumsy like me, you may feel uncomfortable sitting in a backless chair.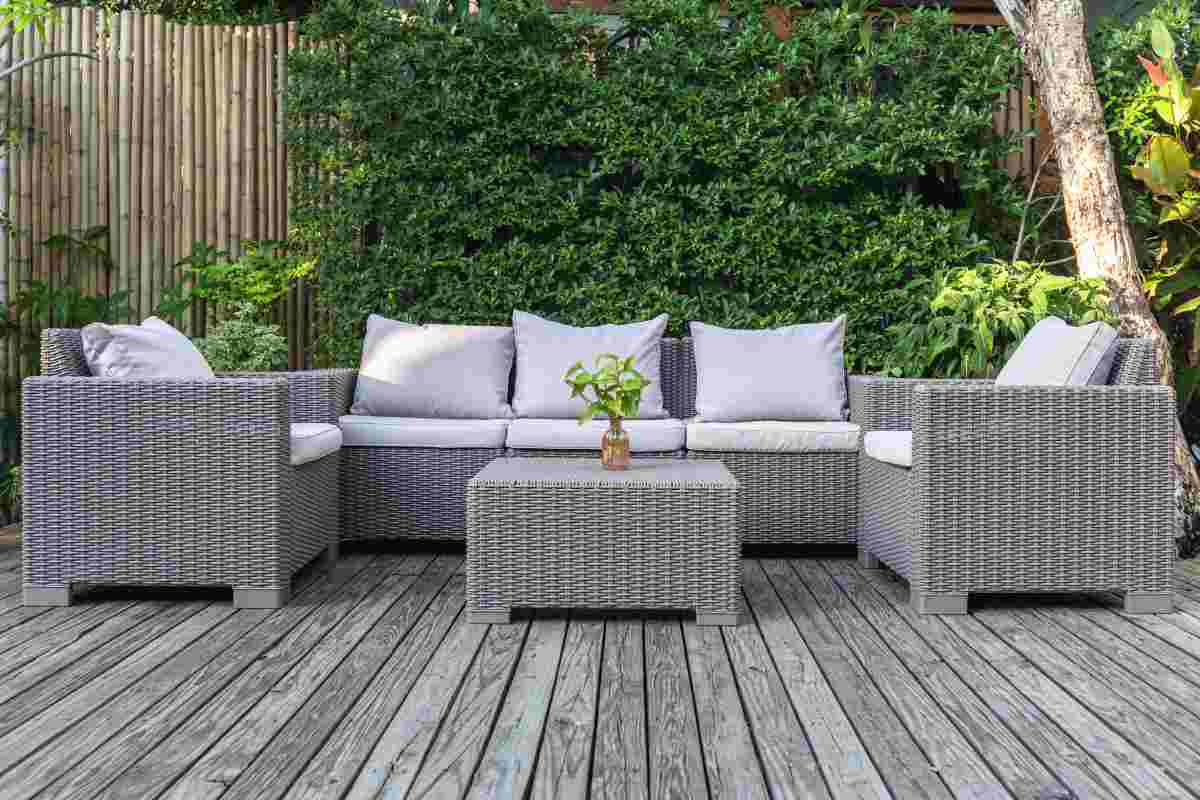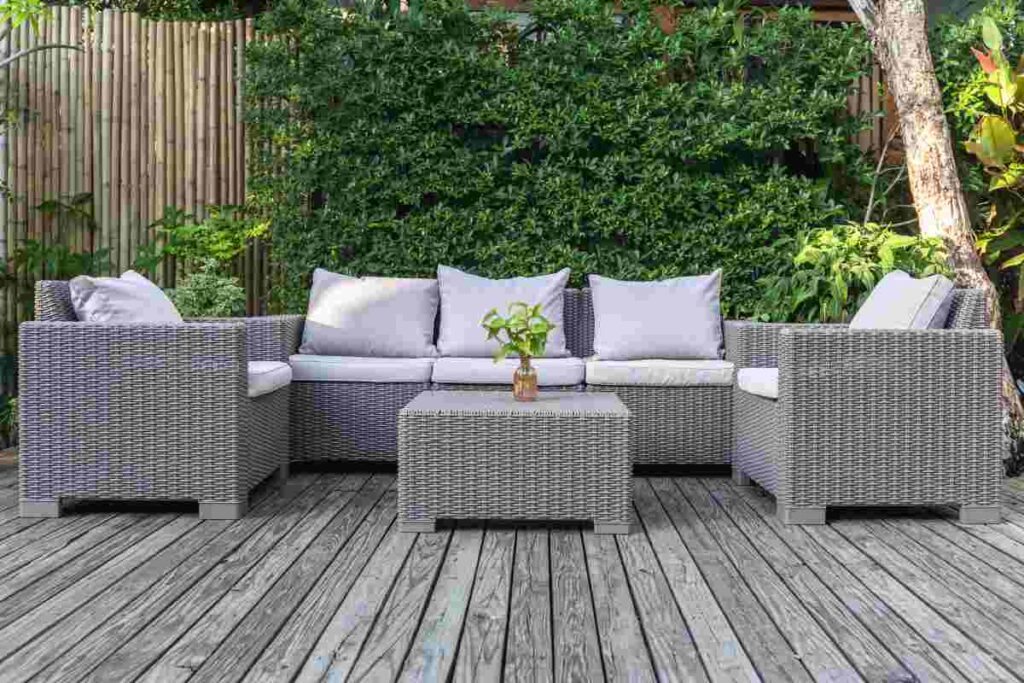 When purchasing a chair with a back, consider whether you favor a high back or a low back. Do you prefer a cushioned back or no cushion? How do you feel about pillowed backs?
Included Components
This is extremely important when purchasing a chair. Look closely at what comes in the box with your new chair. Will you need your own nuts and bolts to assemble the chair, or is everything already included?
Is the chair part of a set? Some patio chairs come with tables and other decorative items.
Note that photos can sometimes be deceiving. The best patio chairs will tell you exactly what components are included in their descriptions.
---
Frequently Asked Questions About Patio Chairs
What patio chairs last the longest?
You might be confused about what outdoor chair actually lasts the longest. Every retailer claims their chair is the most durable. But is it, really?
In the ever-changing, unpredictable Minnesota weather, your best bet is to purchase teak or aluminum furniture.
Wrought iron patio chairs are also a good choice because they are not easily blown over in gusty winds.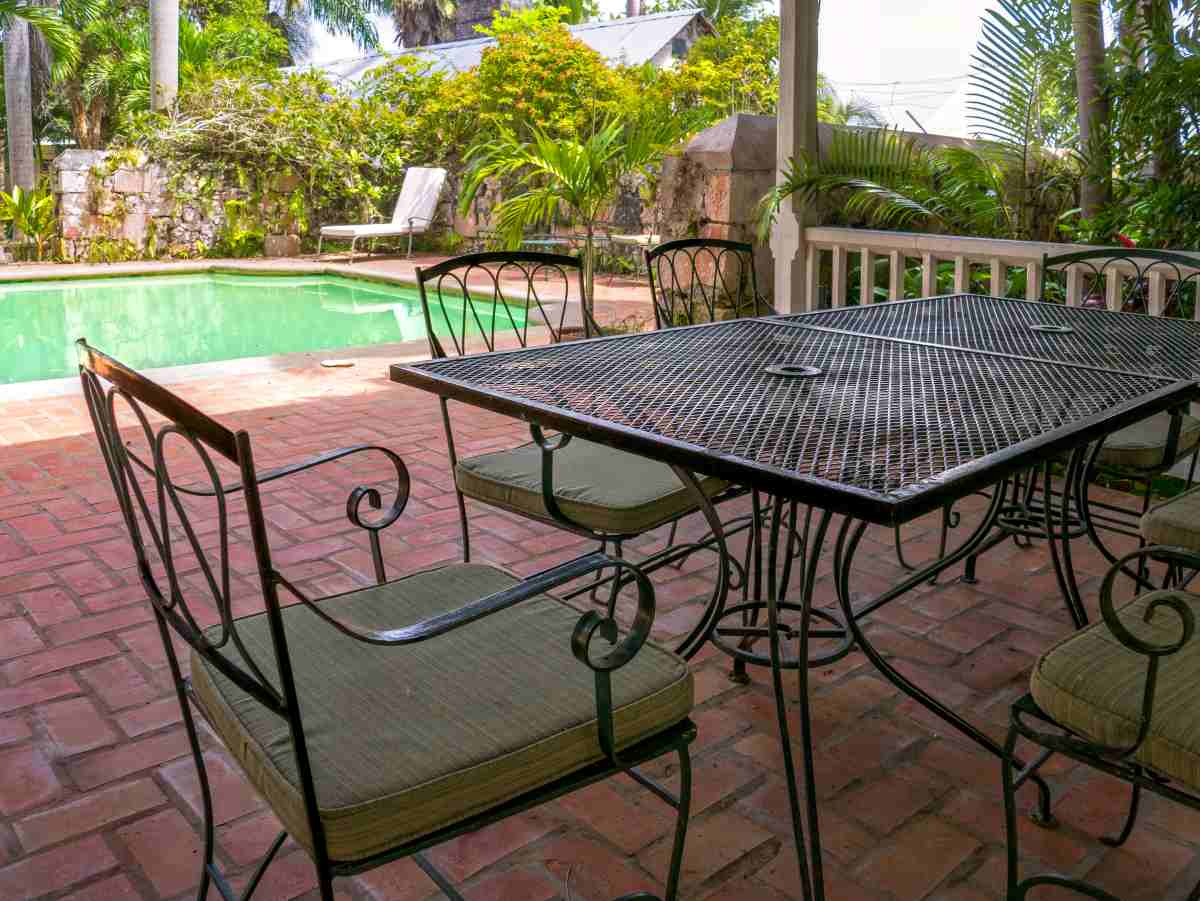 If you're purchasing a steel chair, seek powdered coated. Powder-coated steel is the best for resisting rust. However, the coating will wear over time, and you will at some point need to re-coat the chair to maintain its quality.
The best sun-resistant and water-resistant materials are nylon and solution-dyed polyester.
Polypropylene fabric is also a popular, durable choice.
What is the easiest patio chair to keep clean?
The easiest patio chairs to keep clean are plastic and metal.
Spray some all-purpose cleaner on your plastic chair, and the patio chair will be like new. Metal is easy to clean with some warm dishwater and a towel.
The easiest fabrics to clean are polyester, leather, and nylon.
What type of patio chair can stay outside all year?
Patio chairs made from aluminum, teak, and polyethylene may stay outdoors all year, even in the harsh Minnesota winters.
Look for polyethylene resin wicker that has been dyed completely as opposed to just painted. Polyethylene resin adds extra strength to a wicker patio chair.
What is a zero-gravity chair?
The goal of a zero-gravity chair is to alleviate back pain and nerve pain by optimizing circulation. Unlike a traditional recliner, your weight is evenly distributed rather than forcing pressure on your lower back and pelvis.
What is the best patio chair for good posture?
Zero-gravity chairs are best for placing your body into a neutral position, which helps your posture in the long term.
Avoid backaches and alleviate sciatica pain by purchasing a zero-gravity chair.
---
Wrapping up the Best Patio Chairs for 2023
You're certain to make some unforgettable memories in your new patio chairs. Your friends will love sitting around the Grand Patio or in any of the chairs mentioned above.
For patio inspiration, check out 10 of the Best Patios in Minneapolis.
Looking to upgrade your outdoor spaces at home? Then find inspiration for your Minnesota backyard with our landscaping ideas, outdoor furniture suggestions, gardening recommendations, and more!
Looking for some warm weather recommendations? Discover spring and summer in Minnesota for best destinations, travel recommendations, small (and big!) town events, and more!