Don't you love those spring mornings, drinking your coffee surrounded by budding flowers? Or those Summer evenings, laughing with friends by the flickering firelight? Or perhaps, you enjoy those warm fall days sitting on your apartment's balcony reading a book while bronze leaves dance in the breeze around you?
Whatever the occasion, the only way to relax outdoors is with the best patio furniture that is right for you and your space.
We've made a list of our choices for the best patio furniture to make your research faster and easier. We've also included a helpful buying guide to help you with your final decision.
---
Our Top Picks
Best Overall:
The Kullavik Eight-Piece Patio Furniture Set
Best Handmade:
HC Furniture, LLC Outdoor Set
Best Budget:
Solaste Aluminum Patio Furniture Set
---
1. The Kullavik Eight-Piece Patio Furniture Set (including a 43″ Propane Fire Pit Table)
This is the essential outdoor set. It's got everything to make your patio comfortable, cozy, and stylish. And it includes a firepit table. Who doesn't want a firepit table?
Perhaps the coolest part about this set is that it can work in whatever space you want. It includes two corner sofa seats and four center sofa seats. You can arrange them in whatever pattern you'd like.
If you want one long sofa and two chairs, done. If you want three love seats, done. If you want one loveseat, one couch, and one chair, done. If you want… well, you get the idea.
It also has the widest variety of color options of all the other sets we've put on this list. And while it might take a minute to put together, it's fairly simple to assemble.
Product Features
Includes four middle sofa seats and two corner sofa seats, a small tempered glass-topped side table, and a 43″ gas propane fire pit table
Choose from a wide variety of colors
Made from a durable material (high-density polyethylene wicker with a stainless steel frame)
Automatically comes with a one-year warranty
Pros
Biggest bang for your buck (A gas fireplace is included!)
Easy assembly
Customizable colors and design
Cons
Some people say it takes a while to put it together
It's big, so it won't fit in small outdoor spaces
---
2. HC Furniture, LLC Outdoor Set
If you're looking for a unique style, you should definitely go the custom route. And if you're going the custom route, look no further than HC Furniture, LLC. They're a small company based out of North Carolina and do all sorts of custom pieces.
Their patio furniture is nothing short of beautiful.
This set has a stylish modern design. It includes two large chairs, one loveseat, and a coffee table, but you can ask for more or fewer pieces. You can also choose the stain color of the wood to make sure it matches your outdoor color scheme.
You will have to buy the pillows separately, though. And because it's custom-made, shipping may get a bit pricey, especially if you're a distance away from the Carolinas. However, using real wood in your patio furniture means that it's eco-friendly, which is always nice!
Product Features
Completely handmade
Two large chairs, one loveseat, and a matching coffee table
Made with solid wood (not fake wood, which can be toxic)
Customizable color and amount of pieces
Pros
Custom design and colors
Built to last
Real wood, so it's eco-friendly
Cons
No pillows
Custom means a little pricier, especially with shipping
---
3. Solaste Aluminum Patio Furniture Set
This five-piece set is not only comfortable but sleek and modern. It's one of the biggest sets we've included on this list, but it's not too expensive.
Its aluminum structure not only looks cool but is lightweight and durable. It has two color options, white or gray, matching any aesthetic theme you're going for.
It's known to be super comfortable, so it's the perfect set for kicking back and reading a book or hosting a BBQ. In my dream world, on a warm summer's evening, I'd set up a projector and invite my friends over to watch an outdoor movie, but that's just me.
One thing to note is while these cushions are extra thick and covered with fade-resistant, removable fabric, they aren't waterproof. So you'll definitely need to shelter these in the rain. Otherwise, you'll have huge soaking sponges to contend with.
Product Features
A couch, a loveseat, two armchairs, and a coffee table
Aluminum frame
Five-inch padded pillows for extra comfort with fade-resistant, removable covers
Pros
Super comfy
Sleek, modern design
The company's customer service is very helpful if you experience any issues with shipping or missing parts
Cons
Some people have complained that they had trouble with the assembly
The cushions aren't waterproof, but the covers are removable
---
4. Joivi Three-Piece Outdoor Wicker Furniture Bistro Set
Let's say you don't have a full patio but are still looking for the best patio furniture. Maybe you have a deck or a balcony, or maybe you're just trying to find some nice seating for the back of your garden. This incredibly well-reviewed, three-piece outdoor set from Joivi is what you need.
The word bistro feels so romantic. Imagine sitting outside a French restaurant, sipping on some espresso while watching the world go by. Now, imagine you can do that outside your own house. This is the set you need to realize that idyllic vision.
It comes with two wicker chairs and a cute little glass table. The chairs have a modern, bohemian look that really accents whatever nature you put near them, even if that's just an attractive house plant.
The chairs are very inviting, but it has been said that without the ottomans, they aren't comfortable for long periods of sitting. I would recommend upgrading to the five-piece set if you're looking for a place you can sit for hours at a time.
Product Features
Two chairs and a small, tempered glass-topped table
Rust-proof steel frame
Hand-woven wicker
Black, polyester-covered cushions
Pros
Stylish boho look
Sturdy and comfortable
Perfect for a small deck, patio, or balcony
Cons
Not too comfortable to sit in for long periods unless you purchase the ottomans as well
---
5. Tangkula Three-Piece Patio Furniture Set
If the last bistro set didn't win you over, then this one will. The classic wood design gives it more of a universal look while still being stylish and unique.
This patio furniture set can fit into any space, not just because it's only three pieces. It will add a curb appeal to any part of your outdoor area. You can't go wrong with this design, and the color options of gray and white will match any throw pillow you place on these comfortable chairs.
Unfortunately, because it's made from wood, the pieces sometimes break in transit. However, because of this, they have an accommodating customer service department that will deal with any problems.
Product Features
Two chairs and a small matching table
Stylish wood frame
The covers are removable, washable, and slightly water-resistant
Pros
Classic, wooden look
Easy to assemble and sturdy
Perfect setup for a small deck or patio
Cons
Because it's wood, sometimes the products arrive broken
The cushions are thin and not super comfortable
---
6. Grand Patio Seven-Piece Outdoor Dining Set
Are you a fan of hosting outdoor dinner parties but hate that your guests have to stand around holding their plates of food? Well, this is the patio furniture set for you.
There's not much to say about this set besides it being stylish and functional. You have a few color options, all very chic. The wicker chairs have that classic outdoor look. The table does come with a hole for an umbrella, in case you need to shield your guests from the sizzling sun. Unfortunately, however, the umbrella is not included.
Again, if you're looking for a place to eat a nice meal, play some cards, or just relax, this is the table you want.
Product Features
Six chairs and one dining table
The chairs are ergonomic, meaning they're designed not just to be comfortable but also supportive
The frame is rust resistant
The table is faux wood, so it has all the looks, but none of the potential rot of real wood
Pros
The chairs are comfortable
Made to be weather-resistant
Cons
The cushions are a bit thin
Doesn't come with an umbrella
---
7. Zaer Ltd. Valley Forge Three-Piece Iron Patio Set
Maybe you're heading in a different direction with your patio set. Perhaps you're going for aesthetics over comfort. If you are, this beautiful, antique-style iron patio set is perfect for you.
Zaer Ltd. has so many elegant, exquisite products that it's hard to choose which one is right for your outdoor space, but this classic-style iron set will draw your eye and complement your garden perfectly.
Because it's just the frames of the furniture, you have a chance to customize it any way you please.
Imagine your patio, filled with potted plants and surrounded by a border of flowers. These benches sit in the middle, decorated with colorful, alluring pillows. In front of them is a tempered glass-topped coffee table, ready to hold your cool glass of lemonade.
You can't get much better.
Product Features
One bench, one chair, and one coffee table (able to purchase the full set or individual pieces)
Sturdy powder-coated iron frame
Handpainted with an antique bronze finish
Ships disassembled (minimal assembly required)
Pros
Fits on a small patio
Classic iron, antique look
---
8. Sunsitt Outdoor Seven-Piece Half-Moon Sectional Furniture Set with Round Coffee Table
Are you looking for something a little bit different than just your standard outdoor situation? Maybe you have a circular patio and want your furniture to match? This sensational, crescent-shaped sectional is the comfortable, stylish option for you.
Like the Kullavik, this sofa comes in different pieces, meaning you can place them in any design you want. The arms and the table are topped with tempered glass making them the perfect resting place for your morning coffee or afternoon tea.
All I have to say is, if you don't want to feel too square, go with this patio furniture set. You're welcome.
Product Features
Four sofa seats, two side tables, and one coffee table
Half-moon design
Handcrafted all-weather wicker
Cushions are covered with a fade-resistant, washable fabric
Pros
Sectional, so the layout is customizable
Comfortable
Cool crescent shape
Cons
Some people have complained that the seats are too low to the ground
Assembly can take a while, especially if you're doing it by yourself
---
Patio Furniture Buyer's Guide
Before deciding which piece of furniture you want for your patio, it's best you go through a quick mental checklist.
What Style Do You Want?
There are all types of styles of patio furniture out there. You can go modern, bohemian, classic, mid-century, or a combination of any of them and more. Really think about how you want the space to feel, down to the smallest detail.
I recommend looking for an outdoor throw pillow first, something that really feels like you. Then, base your furniture choices around the design of that pillow.
Where Am I Putting it?
Location, location, location. Patio furniture can fit anywhere in your outside space. You can even put some scattered throughout your garden.
It's important to note where you're putting each piece and what size you need to fill that space. A lot of patio furniture online seems deceptively small or deceptively huge. It's always better to measure twice and order once.
Can I Put it Together Myself?
Read the reviews that mention the assembly process. Most patio furniture from big companies is shipped with the tools necessary to put them together, but if not, nothing's worse than a late-night run to the hardware store because you don't have the right size Phillips-Head screwdriver.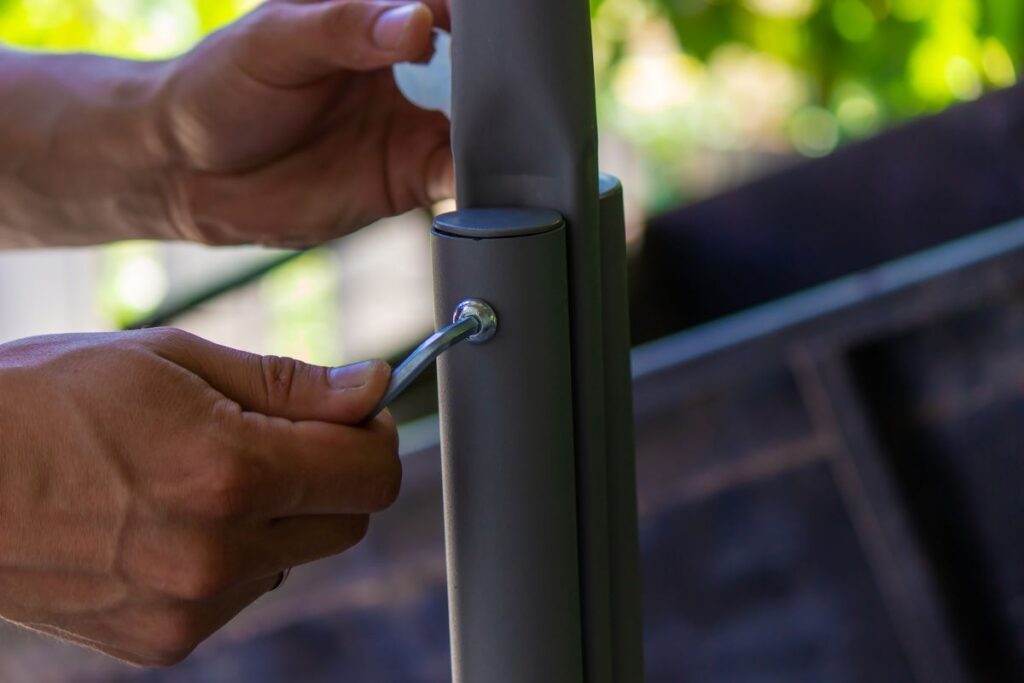 How Comfortable Is it?
Patio furniture will always add style to an outdoor space, but it won't always add comfort.
If you're looking for a really cozy seating area, make sure you read people's negative reviews. I'd say if less than two percent of the reviews complain about how uncomfortable the piece is, then it's not too big of a deal. You should account for the fact that some people have different definitions of comfort.
---
Relaxing Outside on the Best Patio Furniture
Nothing is better than communing with nature. It's scientifically proven to improve our mental health. However, we don't have to take an epic hike or face huge ocean waves to get involved with the natural world. No. We can just sit outside our house.
To do this in style, comfort, and ease, you need the best patio furniture for your space. And I can't recommend our number one choice enough, the Kullavik Eight-Piece Outdoor Set.
But whatever set you choose, remember to enjoy. Get outside and relax. You deserve it.
Remember, your patio furniture is only one part of making your outdoor area decorative and cozy. The right planting can amplify any space, and we made a list of the Best Shrubs to Grow in Minnesota to give you year-round color and interest. Check it out.
Looking to upgrade your outdoor spaces at home? Then find inspiration for your Minnesota backyard with our landscaping ideas, outdoor furniture suggestions, gardening recommendations, and more!
Looking for some warm weather recommendations? Discover spring and summer in Minnesota for best destinations, travel recommendations, small (and big!) town events, and more!
About the Author
Latest Posts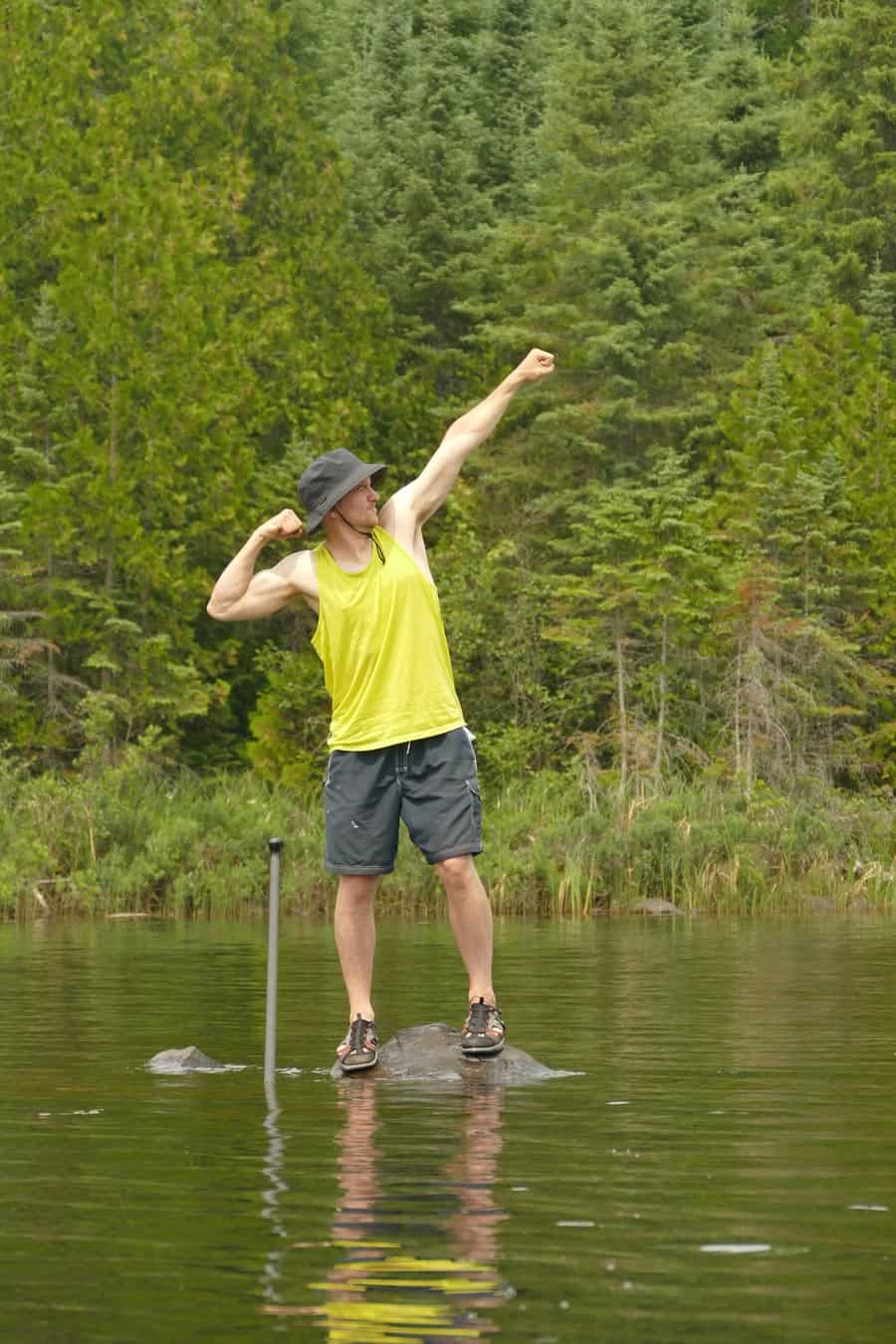 Born in Madelia, MN, to a now 5-generation Minnesota family, Ryan's MN roots go deep.
A painter by day, Ryan founded Life in Minnesota in 2013 with his wife Kelly to chronicle their musings on everything Minnesota. Ryan and Kelly are raising their 7 kiddos in Maple Grove, MN.
When he's not shuttling his kids around to hockey practice, you might find him in the shop working on his leatherwork. Undoubtedly, there will be a family trip to the Boundary Waters Canoe Area every summer, and of course weekends at Grandpa's cabin up north in the summer.