---
Things to Consider
Now that we've taken a look at different options for your best patio heater let's look at a few things you may need to consider before making your final decision.
Size of Area
Think about the area you're going to want your heater to keep warm. As stated, the tall propane heaters are better suited if you can put them in an area where you can sit close to the base.
They will warm up an enclosed room, but because you're dealing with propane, you'll want to make sure to keep a window or door cracked to allow fresh air to circulate.
The tabletop heaters are best for just that, heating those sitting around a table.
Propane or Electric
Next, consider whether you want to mess with a propane tank or simply plug your heater in.
Propane heaters do make a noise while they are heating, though it's not terrible. Also, it may take a second for the propane to reach all the orifices and light when first ignited. If you've ever lit a gas stove, it's the same concept.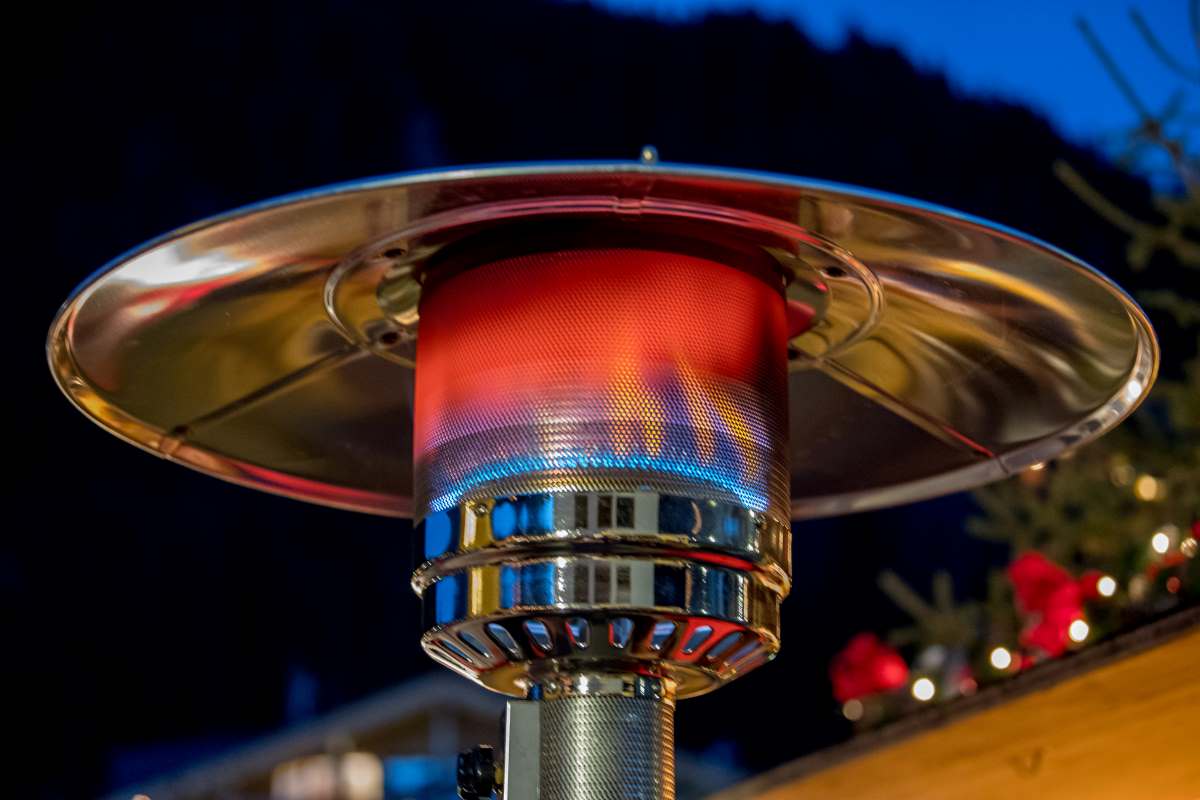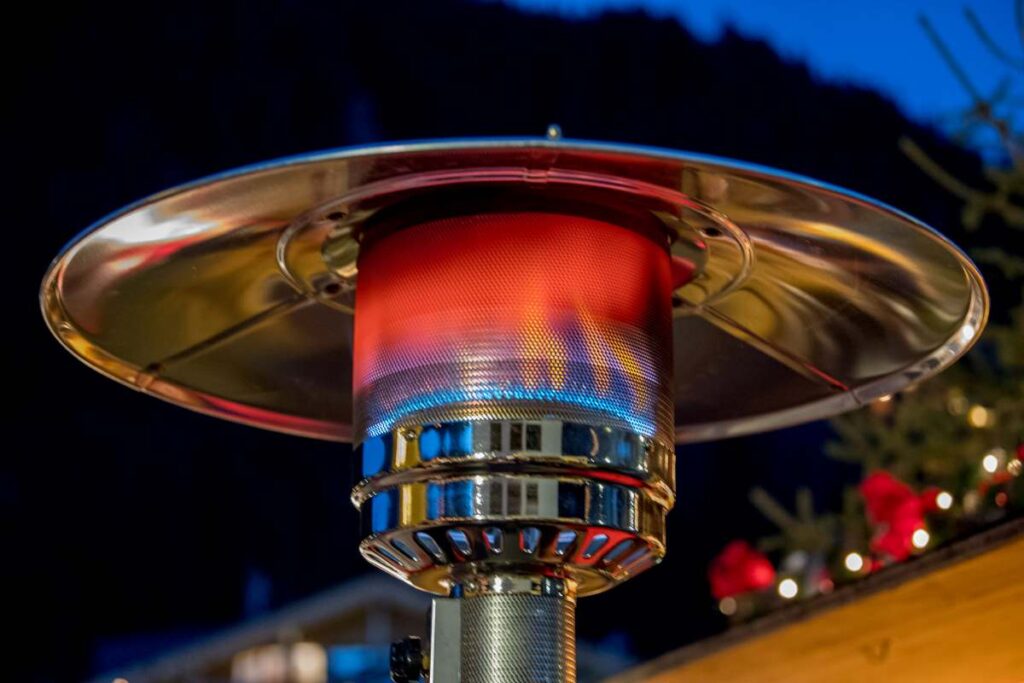 The DR Infrared and Donyer hanging halogen heaters work with basically the same technology. The difference is the halogen heater has a smaller heating area. That means you'll need to sit directly under it to feel the warmth.
Accessories
There are accessories you can purchase to go with the propane heaters, as well as the DR Infrared heater. The Donyer heater doesn't have, nor does it need any accessories.
As stated, you can purchase a tripod to mount the DR Infrared heater rather than hanging it on the wall or from the ceiling.
As for the propane heaters, you can purchase covers for both the Amazon Basics heater and the Hiland Pyramid heater.
Another accessory you might want to consider is a heat deflector. These attach under the cover of your propane heaters and deflect heat away from your home or vegetation. This also helps deflect the heat toward you and not be wasted if there's nothing behind the heater you want to heat up.
These deflectors are available for both the tower and the tabletop propane patio heaters.
What About Wood
As you've probably noticed, we don't have a wood option for the best patio heater. Even though it's probably just a technicality, wood-burning chimeneas aren't really grouped with patio heaters but rather with fire pits.
However, we wanted to be sure to give you an option just in case you really like burning wood.
So, for the best patio heater that isn't technically a patio heater, consider the Bali Outdoor Fireplace. It's stylish and functional, gives off good heat, and you get the flame and crackle from a real fire.
---
Wrapping up the Best Patio Heater
There you have it, our top picks for the best patio heater. As you can see, there is a lot to consider, including how much space you're heating and whether you want to deal with propane (or wood) or simply plug your heater into an outlet.
Have a larger space to heat? Mix it up a little bit. Use both the tower and tabletop propane heaters spaced around your patio. Or, create a cozy nook for eating or reading a book by hanging the Donyer heater over your table or chair.
Looking to upgrade your outdoor spaces at home? Then find inspiration for your Minnesota backyard with our landscaping ideas, outdoor furniture suggestions, gardening recommendations, and more!