Are you looking for a list of the very best takeout restaurants in Minneapolis, Minnesota? Well, look no further; you've come to the right place! I've come up with an excellent list of my favorite local takeout joints directly in the city of Minneapolis. Next time you need great takeout, I recommend giving them a try.
Sometimes it's great to go out on the town, sit down, be served, and have a meal. Other times you're tired after a long day, prefer a quiet night in, or simply would like to enjoy great food in the comfort of your own home.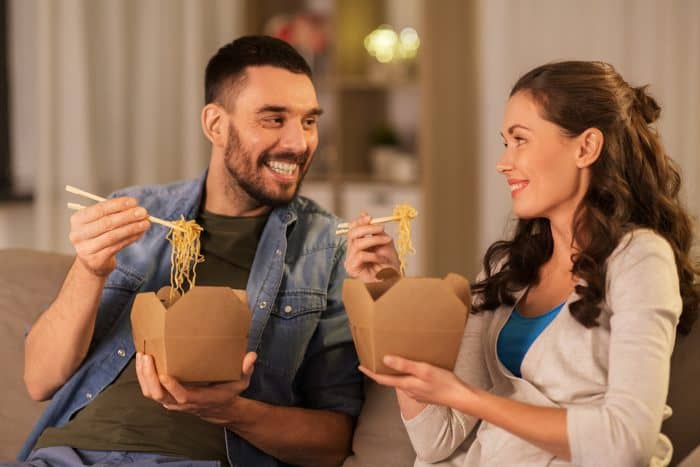 Read on and discover some of the best takeout Minneapolis has to offer. Ready to enjoy some fantastic takeout in the form of a rewarding brunch, lunch, cozy dinner at home, or maybe a picnic in the park? Let's discuss some good eats!
The Most Delicious Breakfast and Brunch Takeout Options
1. The Lowry
First, on my list of the best takeout Minneapolis offers, let's talk about The Lowry. The Lowry is located on Hennepin Avenue and offers dine-in with reservations and takeout options with food the whole family will enjoy!
The Lowry has a tasty menu of specialty burgers, oysters, brunch favorites, and different egg styles. If you need a good stiff drink, they offer high-end whiskey. In addition, Lowry offers various appetizers, entrees, soups, salads, finger foods, burgers, and varied breakfast foods. Finally, if you have children, check out the kid's options!
2. Common Roots Cafe
The Common Roots Cafe is next on my list of the best takeout Minneapolis offers you! You'll find Common Roots located along Lyndale Avenue South in Minneapolis. They provide popular comfort food choices for breakfast and lunch that surely will please everyone in your crew!
Common Roots Cafe is such as fantastic brunch takeout. Choose off their menu of eggs, various breakfast foods, soups, salads, and bakery treats. You can also enjoy a great sandwich, burger, or even some tacos.
3. Revival MPLS
Another excellent spot for the best takeout Minneapolis offers is Revival MPLS. Revival MPLS is located along Nicollet Avenue in Minneapolis. There are plenty of choices here for the perfect brunch!
Looking closer at their menu, you'll enjoy simple foods like delicious appetizers or salads. Are you looking for something hardier? Try their southern-style fried chicken, sandwiches, chicken and waffles, and shrimp and grits. If you need more, add a savory side or two!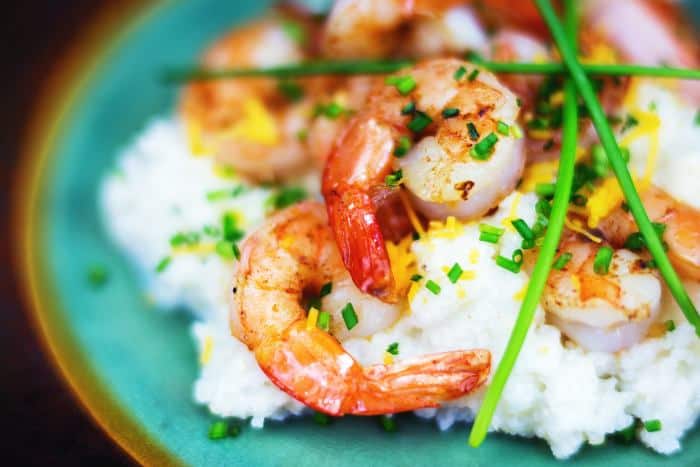 4. Zettas
Next on our list is Zettas, the ultimate brunch stop. Come enjoy one of the quickest and best takeouts Minneapolis has to offer its visitors. You can find Zettas located on Nicollet Avenue in Suite B.
Zettas is the ultimate place to grab a quick brunch, thanks to their quickly made-to-order flatbreads. They serve what they call "somewhat" original flatbread sandwiches; however, you'll be surprised by their other ever-changing and unique menu choices.
5. Red Cow
Last but certainly never least, we suggest the Red Cow for a lovely brunch recommendation. You can find the Red Cow on 1st Avenue North in downtown Minneapolis. Kids are always welcome and additionally have their own food selections.
You'll find appetizers, salads, and combo bowls on Red Cow's menu. Next, try one of their burgers, soups, sandwiches, and side dishes if you want something more substantial. Finally, you can decide to wash it all down with one of their "shakee shakees" and a few other dessert choices.
My Top Favorite Lunch and Dinner Takeout Choices
6. Young Joni
Are you looking for the best takeout Minneapolis can provide for your next lunch or dinner? Young Joni, found on 13th Avenue, has excellent upscale yet delicious takeout options.
At Young Joni, you'll find their menu consists of many vegetable-based entrees. You can also find upscale pizzas, fish, ribs, wings, and Thai sausages. Make sure to save a little room for one of their desserts. Customers rave about their "famous" tavern pie.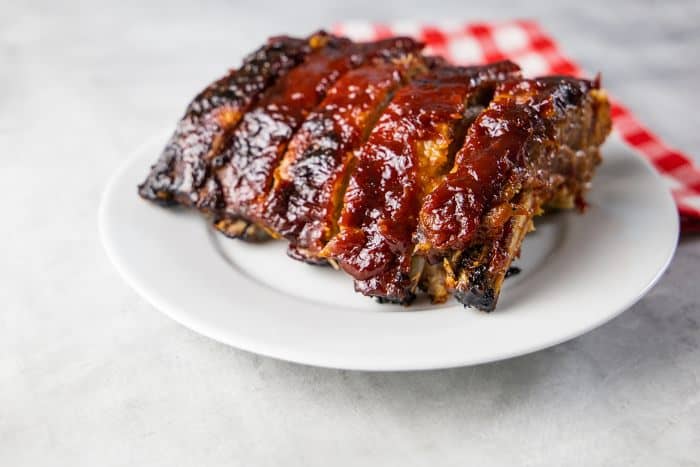 7. Brasa Premium Rotisserie
Next, make sure to come and visit Brasa Premium Rotisserie for some of the best takeout Minneapolis offers. Come to northern Minneapolis to visit Brasa on Hennepin Avenue. If you prefer vegetarian or gluten-free entrees, they've got you covered!
Brasa Premium Rotisserie is known overall for its casual food. They serve fantastic slow-cooked rotisserie chicken and other Creole-style food choices. Customers can't say enough great things about their "smothered chicken," and I agree, it's pretty fantastic!
8. Khao Hom Thai Restaurant
Are you in the mood for the best takeout Minneapolis has for excellent Thai, Asian, and Chinese foods? Khao Hom Thai is a highly rated Asian restaurant on North East Central Avenue in Minneapolis, Minnesota.
At Khao Hom Thai Restaurant, order lunch or dinner from their menu consisting of various chicken dishes, noodles, curry dishes, fish, and seafood. Want to add to your meal? Order salads, soups, and even wings. If you need gluten-free and vegetarian options, they offer some of the very best in the city!
9. The Lotus Restaurant
The Lotus Restaurant is next on my list of some of the best takeout Minneapolis suggestions for your next lunch or dinner. You can find Lotus Restaurant on West Grant Street, and it's takeout only! Also, if you're a vegan or vegetarian, you're covered!
Lotus Restaurant has a great assortment of Vietnamese rice and noodle dishes. If you're like me, and the thought of a good bowl of pho excites your tastebuds, this is a great spot to check out!
10. Blue Door Pub Longfellow
Then, make sure you pay a visit to the Blue Door Pub Longfellow on 42nd Avenue South in Minneapolis. Come enjoy the best takeout Minneapolis serves when it comes to classic American bar favorites.
Come try one of their delicious stuffed burgers, soups, salads, and many bar favorites at Blue Door Pub Longfellow. Also, try some of their local craft beers and cocktails if you want to grab a drink while you're waiting.
11. Market Bar-B-Que Restaurant and Food Trucks
Market Bar-B-Que is located on North East Lowry Avenue in Minneapolis, Minnesota. Catch the Market Bar-B-Que Restaurant in-store, order curbside, or grab food at one of their available food trucks.
Here at Market Bar-B-Que, enjoy "old-school" favorites such as smoked meats and delicious combos. Their menu offers appetizers, salads, signature side items, and sandwiches. Then, choose from their house specialties, market combos, seafood selections, steaks, and pork chops for a larger meal.
12. Nixta Tortilleria and Mexican Takeout
Could you go for the best takeout Minneapolis offers for authentic Mexican food? Next time pick up some delicious takeout at Nixta Tortilleria and Mexican Takeout located on North East 2nd Street.
Nixta Tortilleria and Mexican Takeout is a five-star Mexican food takeout restaurant perfect for a quiet lunch or dinner or picnic in the park. Enjoy their ever-changing daily menu and tasty authentic Mexican cuisine, along with their classic staples!
13. Crisp and Green
Would you like to order a lighter meal? Crisp and Green is a great choice to enjoy some signature custom salads. You can choose from their two locations on North Washington Avenue or 14th Avenue South East in downtown Minneapolis.
Crisp and Green is a great healthy option that offers delicious signature salads, grain bowls, and even the opportunity to create your own salads. Finally, you can choose to wash it all down with one of their tasty smoothies or complete your meal with a delectable vegan dessert.
14. The Monte Carlo
Do you want a quiet Anniversary dinner to-go or to celebrate a special occasion in the comfort of your home? Then, the Monte Carlo is a fancier restaurant perfect for a to-go celebration! Come and order from Monte Carlo, located on North 3rd Avenue.
Monte Carlo offers a luxurious menu consisting of oysters, appetizers, salads, upscale sandwiches, and specialty burgers. You can even order fancier choices such as filet mignon. Additionally, The Monte Carlo serves different varieties of pasta, fish, and chicken dishes with additional cuts of steak. Finally, don't forget to order some dessert!
15. Billy Sushi
Next on my list of the best takeout Minneapolis has to offer is a great sushi spot. Billy Sushi, located on North 1st Avenue, is perfect for excellent sushi to-go!
If you enjoy sushi like me, Billy Sushi is the ultimate sushi stop with a wide variety of about any kind of sushi you could think of! Additionally, if you'd like, you can order appetizers, teriyaki, soups, and tempura shrimp to complete your meal.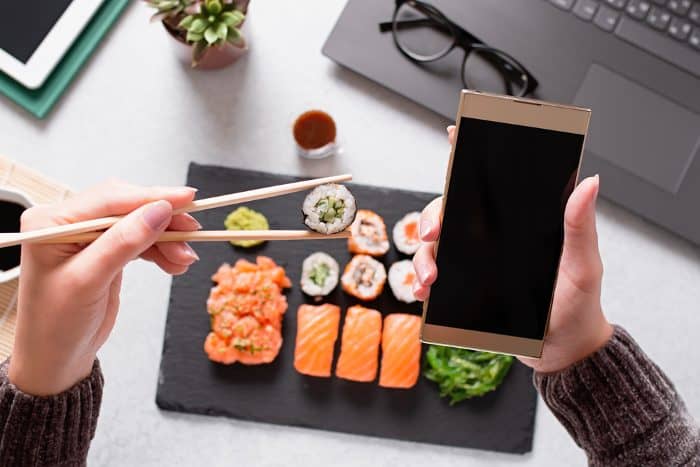 16. D-Spot
Hungry for some wings? This is "D-Spot" to go for delicious chicken wing takeout. You can find this restaurant on 10th Street in Minneapolis.
Enjoy their delicious D-Spot menu, made entirely from scratch and priced within reason. Of course, D-Spot is known for its famous chicken wing varieties. Still, you can also order a delicious burger, chicken, a few beef choices, and mouth-watering savory sides.
Pizza Spots I Know You'll Love
17. Wrecktangle Pizza
I couldn't wholly list the best takeout Minneapolis provides without including great pizza places. I think you'd be delighted to try Wrecktangle Pizza along West Lake Street.
Their delicious menu includes cheesy bread, house pizzas, classic pizzas, and many additional toppings to customize your own pie. Additionally, you can add a few pickle roll-ups or a salad to complete your meal!
18. Boludo
Another excellent pizza place I knew needed a spot on this list is Boludo. Boludo is located at West 38th Street in Minneapolis.
When viewing the takeout menu at Boludo, you'll find choices such as savory empanadas, different pizza varieties, and delicious salads. Don't forget to order dessert and check out their drink menu!
19. Black Sheep Coal Fired Pizza
When it comes to the next best takeout Minneapolis offers for pizza; you'll like what you find at Black Sheep Coal Fired Pizza. Black Sheep is located on Washington Avenue North or Nicollet Avenue South in Minneapolis.
On the menu at Black Sheep Coal Fired Pizza, they specialize in wood fire-grilled pizza made out of their thin crust and fresh to order. If you'd like to complete your meal, you can add an appetizer, salad, or grilled skewer!
20. Fat Lorenzo's
Next, Fat Lorenzos is an excellent choice to order some delightful pizza. You can find Fat Lorenzos located on Cedar Avenue in Minneapolis. If you choose to order from Fat Lorenzos, make plans early, use patience, and accept to sit and wait when ordering your takeout.
This popular pizza place is mainly always busy, but the wait is so worth it! Choose from any of their pizza selections along with kinds of pasta and even hoagies. Make sure to save some room to complete your takeout cuisine with some fresh gelato!
21. Galactic Pizza
Finally, ordering a cheesy pizza from Galactic Pizza will finish off my list of the best takeout Minneapolis has to offer, in my opinion. Galactic Pizza is located on Lyndale Avenue South and sells fresh and local eats year-round. If you need vegan or gluten-free options, this is the place.
I think you'll love how they choose to deliver their pizzas as much as I do! You'll be tickled to learn they dress up their delivery drivers in superhero costumes; how fun is that? This pizza place also focuses on locally sourced ingredients for all of its pizzas. In addition, you can order salads, wings, appetizers, and even generous portions of pasta to complete your home delivery.
Wrapping Up The Best Takeout Minneapolis Has To Offer!
Which takeout restaurant stuck out most and is now on your list to try? Are you hungry now? I sure am, and we deserve a day off from cooking. So phone in, kick back, relax, and treat yourself to these yummy local Minnesotan favorites!
Not ready for a meal just yet? That's okay; next time you're in the mood for some takeout, remember this list of excellent spots for the best takeout in Minneapolis, and you won't be sorry! Do you have other suggestions we need to add to our list? We would love to learn about other community favorites found in Minneapolis. As always, Bon Apetit!
Still hungry? Then continue exploring Minnesota food and drinks for a complete culinary adventure!
Still looking for more fun adventures? Then checkout all the great things to do in the Twin Cities!