---
Best Deer Hunting Rifles for 2023 Buyer's Guide
You've now had a chance to look over our recommendations for the best deer hunting rifle for a variety of circumstances. As you begin to make your own decision about a deer hunting rifle, you'll need some guidance on the technical aspects of those guns.
Read through this buyer's guide for background on rifle calibers, rifle actions, and matching a deer hunting rifle to your hunting style.
Caliber
A deer hunting rifle caliber refers to the diameter of the bullet it fires, expressed in either millimeters or inches. The higher the caliber, the larger the bullet, and the more effective it will be.
If you're a novice, a good starting point is .243 Winchester, noted for accuracy and mild recoil. Other notable calibers include the .77 Remington Magnum, good at long range, and the .30-30 Winchester, a longtime favorite caliber.
Also to be considered are the .45-70 Government, which causes little damage to deer, and the 6.5 Creedmoor, effective at 400 yards or more.
Action
When choosing a deer rifle, you'll decide among three "actions," the way the cartridge is loaded into the rifle barrel. The simplest, a bolt-action rifle, loads a single round into the barrel through manipulation of a handle on the rifle's side.
A lever-action rifle uses a lever at the bottom of the rifle stock to load rounds into the barrel. A semi-automatic rifle fires a bullet with each pull of the trigger.
Generally, bolt- and lever-action deer hunting rifles are the easiest and safest to use. Semi-automatic rifles do have a place, however, allowing for quick follow-up shots when an initial shot isn't fatal to the targeted deer.
Hunting Style
The decision you'll make on a deer hunting rifle will depend in large part on your preferred hunting style. Whether you like being on the ground actively stalking deer or hunting from the wide vista offered by a tree stand, you'll want an appropriate rifle.
Stalking
If you plan to stalk your deer, you'll, of course, be carrying your rifle and will want a lightweight option. You should be able to find a deer hunting rifle within the 6- to 7-pound range as an optimal choice.
On a related note, you might want to consider a rifle without a scope. With a scope attached, your rifle might become hung up on vegetation as you move it into firing position.
Tree-Stand Hunting
If you'll be hunting from a tree stand, you'll need to focus on durability because you'll be regularly dragging your rifle into and out of trees. Both for safety and protecting the rifle, bring along a gun case and place your rifle inside it before hauling it up to or sending it down from your tree stand.
There are cases to be made for using bolt- and lever-action, and semi-automatic rifles in tree stands. As a result, your personal preference is a viable choice.
---
Frequently Asked Questions
Even with our recommendations for the best deer hunting rifle in a variety of categories, you may have additional questions. Read on for answers to frequently asked questions on acquiring and using a deer hunting rifle.
Are scopes necessary for all deer rifles?
The short answer to this question is "no." In fact, there is an argument that a scope can hinder hunting. Consider, for instance, hunting in thick brush, where a scope might actually compromise your ability to focus on or recognize a deer.
Also, there's the fact that plenty of hunters took down plenty of deer with open sights before scopes were available for any deer hunting rifle.
Of course, there are many arguments in favor of a scope. A scope will gather a lot of light along with its magnification. That's important because the first and last hours of daylight, when light is scarce, are productive times for hunting.
In the end, success with a scope over open sights, or vice versa, will depend on practicing before an actual hunt. So maybe try shooting both ways and then decide which you prefer.
How should a deer hunting rifle be maintained?
Once you've purchased a deer hunting rifle, you'll need to protect that investment. The key to that is properly maintaining your firearm.
The manufacturer of your deer hunting rifle no doubt provides some maintenance instructions. It never hurts, though, to take a different look at how best to keep your rifle in good working order.
As a first step, regularly clean your rifle's barrel. When fired, copper and other residue build up in the barrel and can affect your rifle's accuracy. To keep that from happening, use a bore cleaning compound.
For further cleaning of the inner workings of your deer rifle, use an aerosol gun scrubber and cleaner.
It's also important to attack any signs of rust on the exterior of your weapon as early as possible. As you notice rust, use extra-fine steel wool to remove it. And don't forget to maintain your rifle scope. Use a lens cleaning solution and lens tissues for the best results.
At what age is it appropriate for someone to get their first deer rifle?
The first thing to do when deciding whether it is appropriate for a young person to have a deer rifle is to know state and local regulations. Some jurisdictions have no minimum age for hunting, while others set the minimum age at 10, 12 or 16 years old.
But also, in many jurisdictions, young hunters must be accompanied by an adult. And many jurisdictions require that all hunters, regardless of age, complete a hunter safety education course.
In the end, a parent or guardian is the best judge. It's possible that some young people may be ready for the responsibility of owning and using a deer rifle before their 10th birthday. Others, though, may need at least a couple more years.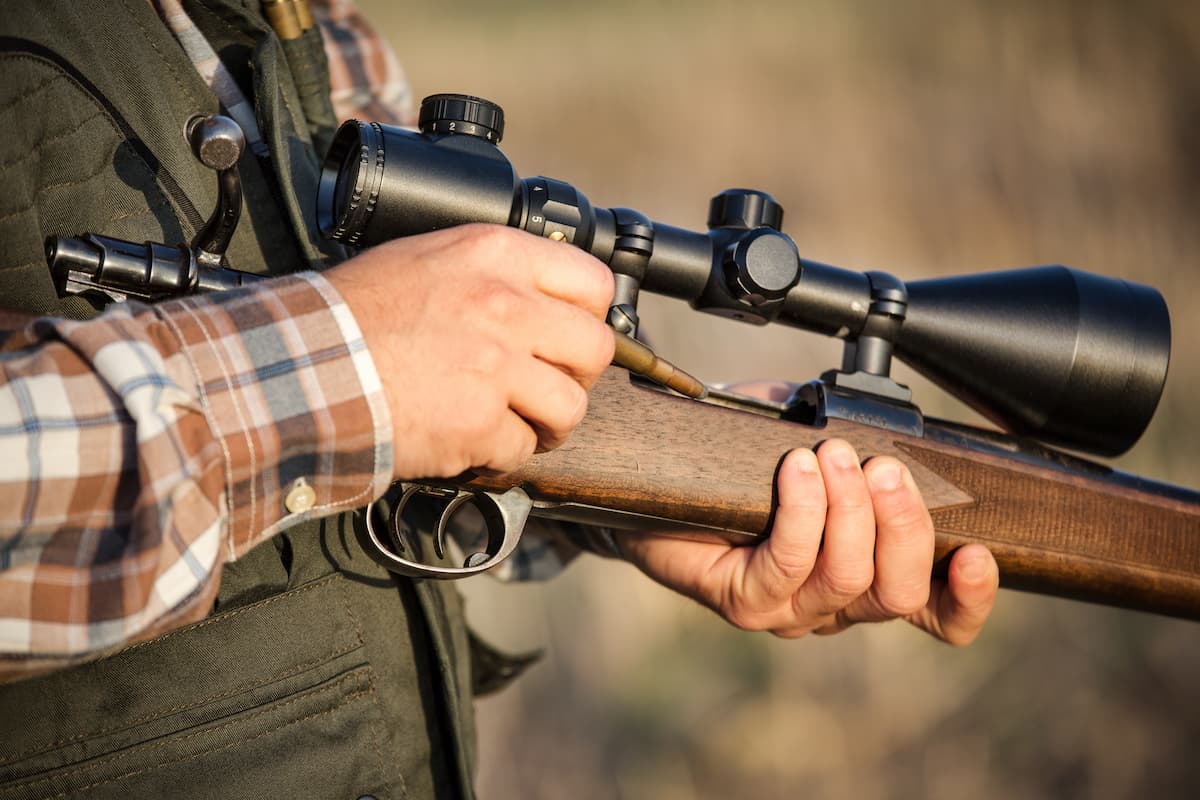 ---
Wrapping up the Best Deer Hunting Rifles for 2023: Our Top 5 Picks
Choosing the best deer hunting rifle depends on many factors, including your comfort with any particular firearm. Regardless, our recommendation as a best overall deer hunting rifle, the Winchester Model 70 Featherweight, is a good place to start.
In the meantime, Life in Minnesota offers lots of information on hunting in the state.