Minnesota is known for many things, but few are familiar with the state's rich musical history and the many famous musicians from Minnesota. In fact, some of the biggest artists in U.S. history hail from "the land of 10,00 lakes."
Here are 15 of the most beloved musical artists who have called the great state of Minnesota home!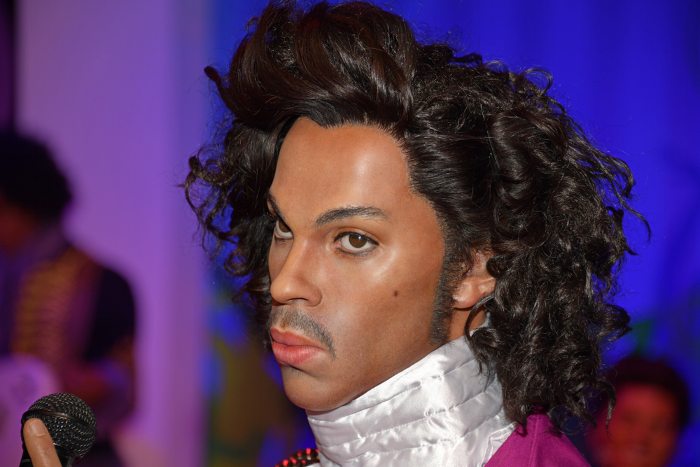 1. Prince
Prince Rogers Nelson, more commonly referred to as Prince, is one of the most famous musicians from Minnesota and arguably the state's greatest homegrown talent.
Considered one of the finest musicians of his generation, Prince was not only an incredibly gifted singer-songwriter but also a guitar virtuoso and multi-instrumentalist. Prince was both a household name and a global icon at the peak of his powers because of his musical prowess and flamboyant persona.
During his teenage years, he attended Minneapolis Central High School and performed at multiple local venues before being launched into superstardom. In fact, the 1976 demo that jumpstarted his career at the young age of 17 was recorded at a studio in his hometown of Minneapolis.
2. Bob Dylan
Bob Dylan, born Robert Zimmerman, is widely considered to be among the greatest lyricists in history and has penned some of the most recognizable folk tunes of all time — including "The Times They Are A-Changing", "Blowin' in the Wind", "Like a Rolling Stone", and many more.
Although he ended up moving to New York at the age of 19, Dylan was a Minnesota resident for the entirety of his formative years and adolescence. He even attended the University of Minnesota for one year before ultimately dropping out in pursuit of what would become an illustrious folk music career.
Before achieving worldwide fame, the Minneapolis artist graced dozens of local venues throughout the suburbs of Dinkytown and the greater metro region.
3. Judy Garland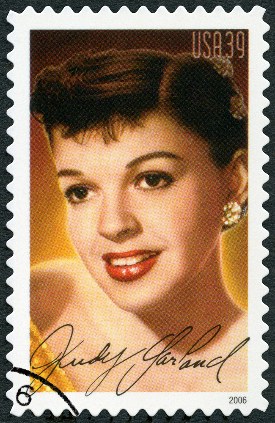 Judy Garland, born Frances Ethel Gumm, established herself as one of showbiz's brightest stars across multiple decades. A Grand Rapids native for much of her childhood, Judy moved to California during her teenage years to study acting and signed her first major record deal at just 13 years old.
To many, Judy Garland is best known for her role as Dorothy in The Wizard of Oz. Long after the 1939 film was released, however, Garland went on to produce a very impressive CV that included multiple Oscar, Golden Globe, and Grammy nominations and awards.
Her famous recording of "Over the Rainbow" was arguably the pinnacle of her career in the music industry, an effort that first saw her inducted into the Grammy Hall of Fame.
4. Eddie Cochran
Next on the list of famous musicians from Minnesota is Eddie Cochran. This talented singer, guitarist, multi-instrumentalist, and rock-and-roll heartthrob hailed from Albert Lea, Minnesota.
During the icon's brief but busy career, he managed to write and record some of the catchiest and most danceable tunes of the 50s — including "Summertime Blues", "C'mon Everybody", "Somethin' Else", and "Weekend."
Eddie frequently performed as both a solo artist and as one half of The Cochran Brothers before he was tragically killed in a car accident in 1960.
5. The Replacements
The Replacements was a four-piece rock band out of Minneapolis. The quartet started out as part of the 1970s punk movement but ended up pioneering much of the alternative rock movement during the 80s.
Songs such as "Unsatisfied" and "Can't Hardly Wait" showcased the band's signature bubbly sound juxtaposed with lead singer Paul Westerberg's gravelly voice and angst-filled lyrics.
While the band never quite achieved worldwide acclaim or released any chart-topping hits, it developed a large cult following and influenced much of today's alternative music.
6. The Andrews Sisters
Laverne, Maxene, and Patricia formed the Andrews Sisters, a family vocal trio from Minneapolis that rose to popularity during the 1940s.
Following a rocky start to their career, the sisters signed with Decca Records. Shortly after, their recording of the Yiddish song "Bei Mire Bist Du Schon" became the first million-selling song from a female group.
As the group reached its peak of stardom during World War II, the sisters were dubbed "America's Wartime Sweethearts." Their music became especially popular among troops overseas, and the trio frequently performed at United Service Organizations shows.
7. Bernie Leadon
Although the Eagles formed in Los Angeles, California, the band's former guitarist and multi-instrumentalist Bernie Leadon is a proud Minnesota native.
Leadon was the last of the four original members to join the group, though he is said to have helped shape the Eagles' sound early on with his country and bluegrass roots.
Bernie's work goes beyond his contribution to the Eagles, however. After parting ways with the band in 1975, Bernie released two solo albums and currently works as a session musician.
8. Chad Smith
On the subject of Los Angeles-based rock bands with members from Minnesota, the Red Hot Chili Peppers' own Chad Smith hails from Saint Paul — though he spent much of his upbringing in Bloomfield Hills, Michigan.
Smith has been the drummer for the eccentric funk band since 1988 and is also the drummer for the hard rock supergroup Chickenfoot.
The self-taught musician has received six Grammy awards and 16 nominations to date. He and his Red Hot Chili Peppers bandmates were also into the Rock and Roll Hall of Fame in 2012.
9. Adam Young
Next on the list of famous musicians from Minnesota is Adam Young. Adam Young is an electronic pop artist who produces music under the moniker Owl City. Although born in Iowa, Young famously started the Owl City project from his parents' Owatonna, Minnesota basement in 2007.
The average listener would instantly recognize the catchy electro-pop sound of Young's 2009 hit track and magnum opus, "Fireflies", which went six-times platinum.
Owl City's "Good Time", a collaboration with "Call Me Maybe" pop singer Carly Rae Jepsen, also performed well on the Billboard charts — reaching the top 10 in a dozen countries.
10. The Jets
Not to be confused with the New York football team, The Jets are a Minneapolis-based band comprised of siblings Eddie, Elizabeth, Eugene, Haini, Kathi, LeRoy, Moana, and Rudy Wolfgramm.
During an especially busy stint between 1985 and 1990, the teen pop family band produced five top-10 hits in the United States.
While The Jets have largely stayed out of the national and global spotlight since that early era, two different versions of the band still tour the country today.
11. Mod Sun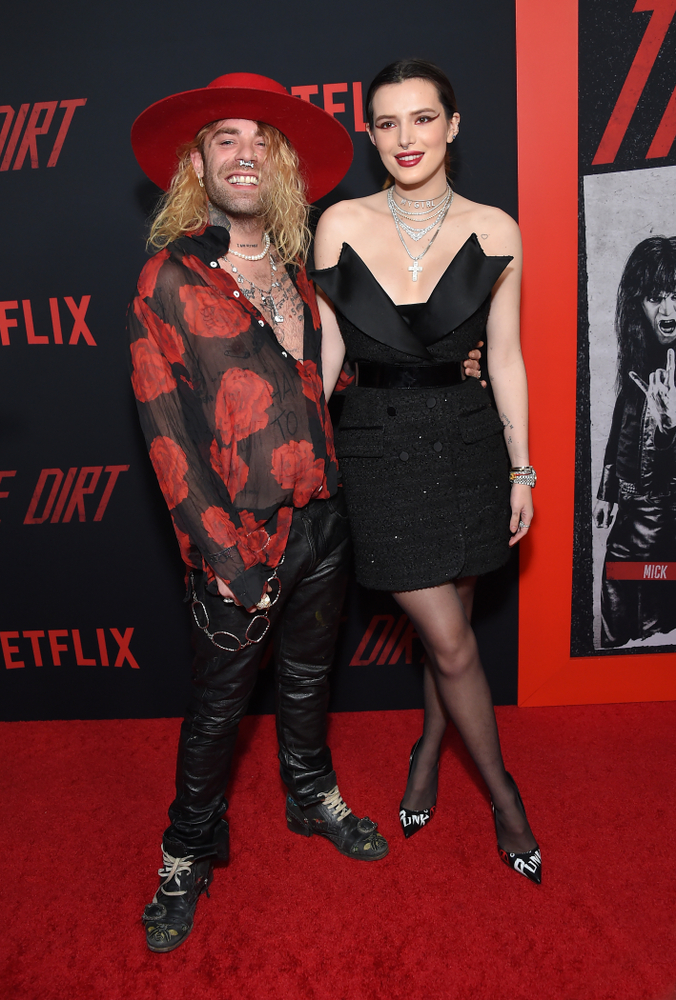 Derek Smith, also known as Mod Sun, is part of today's crop of famous musicians from Minnesota.
Born in Bloomington and raised in Corcoran, Smith played pop-punk and post-hardcore music in various bands during his adolescence before ultimately launching his solo rap career in 2009.
After a few commercially successful hip-hop releases — including his chart-topping debut album, Look Up — Mod Sun returned to his pop-punk roots with his fourth studio album, Internet Killed the Rock Star.
12. The Suburbs
The Suburbs are one of the most popular homegrown acts to have emerged from Minnesota's underground music scene. In fact, the band's name is a reference to the western suburbs of Minneapolis, where the group would often write, record, and perform.
The Suburbs' sound is often described as a concoction of alternative, funk, new wave, and punk rock. Although the band peaked in the late 1970s and 1980s before breaking up in 1987, The Suburbs released three additional studio albums after reuniting in 1992.
Since 2009, the touring band's lineup has changed significantly — the exception being founding frontman Chan Poling, who is still at the helm today.
13. Lizzo
Lizzo, born Melissa Jefferson, is a three-time Grammy award-winning singer and rapper.
Although born in Detroit, Michigan, and raised in Houston, Texas, Lizzo called her 2011 relocation to Minneapolis — where she kick-started her recording career — "one of the best decisions I've made in my life."
A professionally trained flutist, Lizzo is known for including flute samples in her recordings and playing the flute live on stage.
14. Motion City Soundtrack
Motion City Soundtrack is a five-piece rock outfit from Minneapolis. Throughout the band's 20-plus year existence, Motion City Soundtrack's lineup has seen multiple lineup changes. Today, vocalist Justin Courtney Pierre and guitarist Justin Cain are the only remaining founding members.
Between the band's formation in 1997 and breakup in 2016, Motion City Soundtrack released six full-length studio albums and five extended plays.
The band reunited in 2019, however — announcing a comeback tour and giving fans hope for future material.
15. Semisonic
Last but not least on the list of famous musicians from Minnesota is Semisonic. Semisonic is an alternative rock band that features Dan Wilson, John Munson, and Jacob Slichter on vocals and guitar, bass guitar, and drums, respectively.
The Minneapolis trio's big break came following the release of their sophomore album, Feeling Strangely Fine, and hit singles, "Closing Time" and "Secret Smile" in 1998.
While the band's limited discography of three full-length albums and a few EPs was cut short due to a 16-year hiatus, the band reunited in 2017 and started debuting new material at a series of live shows.
Wrapping Up Famous Musicians From Minnesota
Although many of the most famous musicians from Minnesota have passed or retired, there is a new wave of Minnesota stars emerging today. Visit a local bar or music venue to witness the next generation of artists in action. Then, from influential locals to international celebrities, learn about more Minnesota people!
The state of Minnesota is a great place to live, visit and discover. Check out our article 20 Reasons Why The State Of Minnesota Rocks! and our things to do page to learn more about all the amazing things to do and discover here.