Though Minnesota is known for its 10,000 lakes, it's also the land of farm fields (26 million acres' worth, to be exact). And while gardening is one of the top outdoorsy things to do in Minnesota in the summer, not everyone has a green thumb!
It may be quick and easy to buy produce at the local grocery store, but the cost of fresh fruits and veggies can add up quickly for the small amount you get. That's why many Minnesotans are turning to community-supported agriculture, or CSA farms, for their summer bounty!
What is a CSA?
If you're new to the CSA concept, a CSA is a farm that works to provide consumers a more direct connection to agriculture. Most offer fruits and veggies, but some may include eggs, dairy or meat as well. Consumers can purchase a share (or often a half or quarter-share, too), and pick up their crops at designated times throughout the summer. The vast majority of all CSAs focus on a natural approach and market organic product.
In the long run, CSA shares can save busy Minnesotans (who just aren't agriculturally inclined) a lot of time and money, without sacrificing the quality of their food. And one of the good things about Minnesota is the state-wide fertile soil, allowing farmers to successfully grow crops just about anywhere they plant.
So if you're not into growing your own grub but still want in on all the delicious produce a Minnesota summer season can offer, take a look at these CSAs spread throughout the state!
Located in a convenient South-Metro suburb, Pahl's Market began as a family farm in the early 1900s. Now in its fifth generation of ownership, Pahl's is a full-blown commercial business. They offer a garden center, landscaping, a gift boutique and more!
Their CSA program includes the common offerings of numerous fruits and vegetables, harvested daily on over 1,000 acres of land. As an added bonus, Pahl's has partnered with Von Hanson's Meats and Great Harvest Bread Company to deliver quality meats and fresh bread in CSA boxes once a month. With three share sizes to choose from and 24 drop-off locations throughout the metro area, Pahl's offers the ultimate convenience for farm-fresh produce.
As opposed to most other CSA programs that are owned and operated by one family farm, Shared Ground Farmers' Co-op provides chemical-free fruits and vegetables grown by 8 different farms. These farms, both urban and rural, collectively provide the produce and share the profits. With a focus on sustainability, affordability and community involvement, Shared Ground's goal is to make farming an economically viable career for Minnesotans.
The produce grown is sold at local farmers' markets and purchased by restaurants and schools. The income is used to continue to run the CSA program and train new farmers. They offer seven different share options, and also boast add-ons like cheese, mushrooms, and meat for a completely customizable CSA experience. And if you get home with your haul and realize you don't know what to do with it all, don't worry– they offer cooking classes as well!
Oak Knoll Farm, located about an hour and a half south of the Twin Cities, has been providing its community with farm-grown produce for over 10 years. After taking 7 acres of pasture and converting it into chemical-free farmland, Oak Knoll began their CSA program and started selling.
They market to families, farmers' markets, and catering companies. Consumers have the option to purchase full or half shares, and Oak Knoll divides their boxes into early, mid, and late-season crops. This ensures a wide variety of produce all the way from June to October. With five different pick-up locations, Oak Knoll Farm is a great option for southern Minnesotans who want the crops without the commute.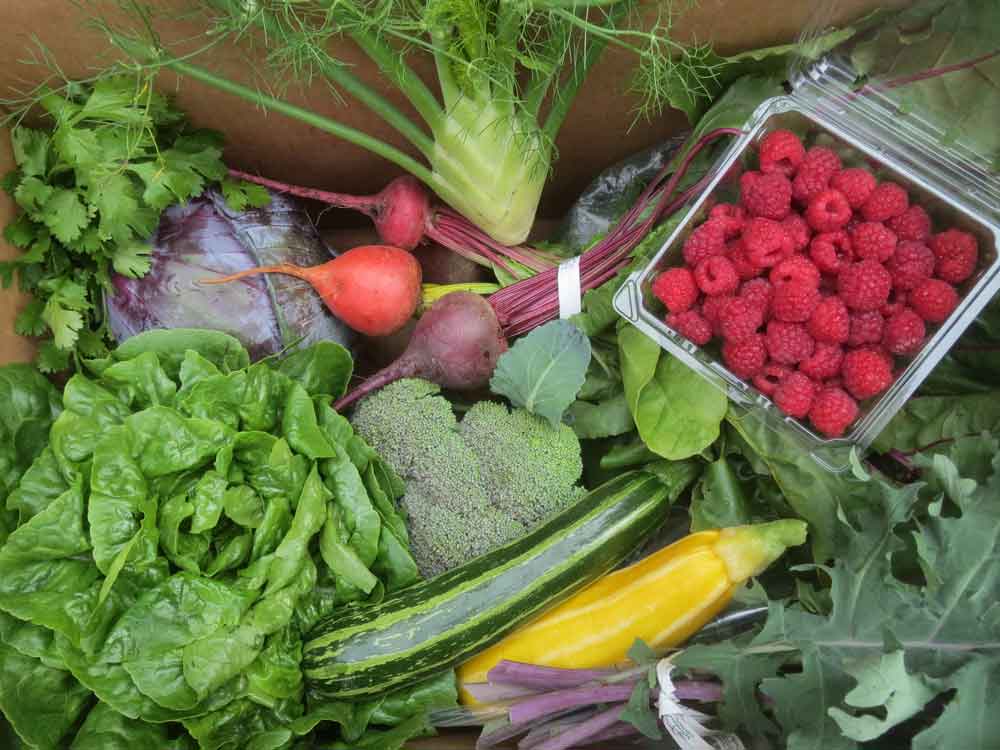 With "Fresh, seasonal produce from farm to table," Northern Delicious Farm has gone where few other CSAs have gone before… northern Minnesota! Though their growing season is shorter and unexpected frost poses a much bigger threat, Northern Delicious brings in-season fruits and vegetables to its community in full or half-share options.
Theirs is a vegetable-focused assortment. They grow on land originally settled by Finnish farmers and package in the same barn built by their predecessors. What's especially unique about Northern Delicious is their business model: labor can be exchanged for a discounted rate on produce. In return for 8 hours of work on the farm, CSA members receive $60 off their charge for the season. Hands-on experience on a farm, plus a little extra change in the pocket makes the crop-sharing experience approachable and affordable for everyone!
Organic fruits and veggies are the crops of choice for Sogn Valley Farm, located just outside of Cannon Falls. Besides offering traditional CSA shares based on the summer growing season and the fall growing season, Sogn Valley Farm is the only farm on our list that also offers a brand-new "market share" CSA model. When consumers sign up for the market share, they receive a gift card that can be redeemed at the farm's stall at the St. Paul Farmers' Market. This way, buyers can have more say in the selection and amount of produce they receive!
Sogn Valley Farm offers 8 different locations for pickup and boasts over 40 different organic vegetables available to consumers. As an added bonus, the farm also grows native prairie plants available for purchase. These can be used for home pollinator gardens or habitat restoration projects.
Bakers' Acres may only have 5 years of CSA experience, but they've made a big name for themselves in the farm-to-table movement. In addition to selling CSA shares to the public, Bakers' Acres also supplies the Sartell school district with produce. Not to mention many well-known restaurants in the Twin Cities (The Bachelor Farmer and Hell's Kitchen, just to name a few).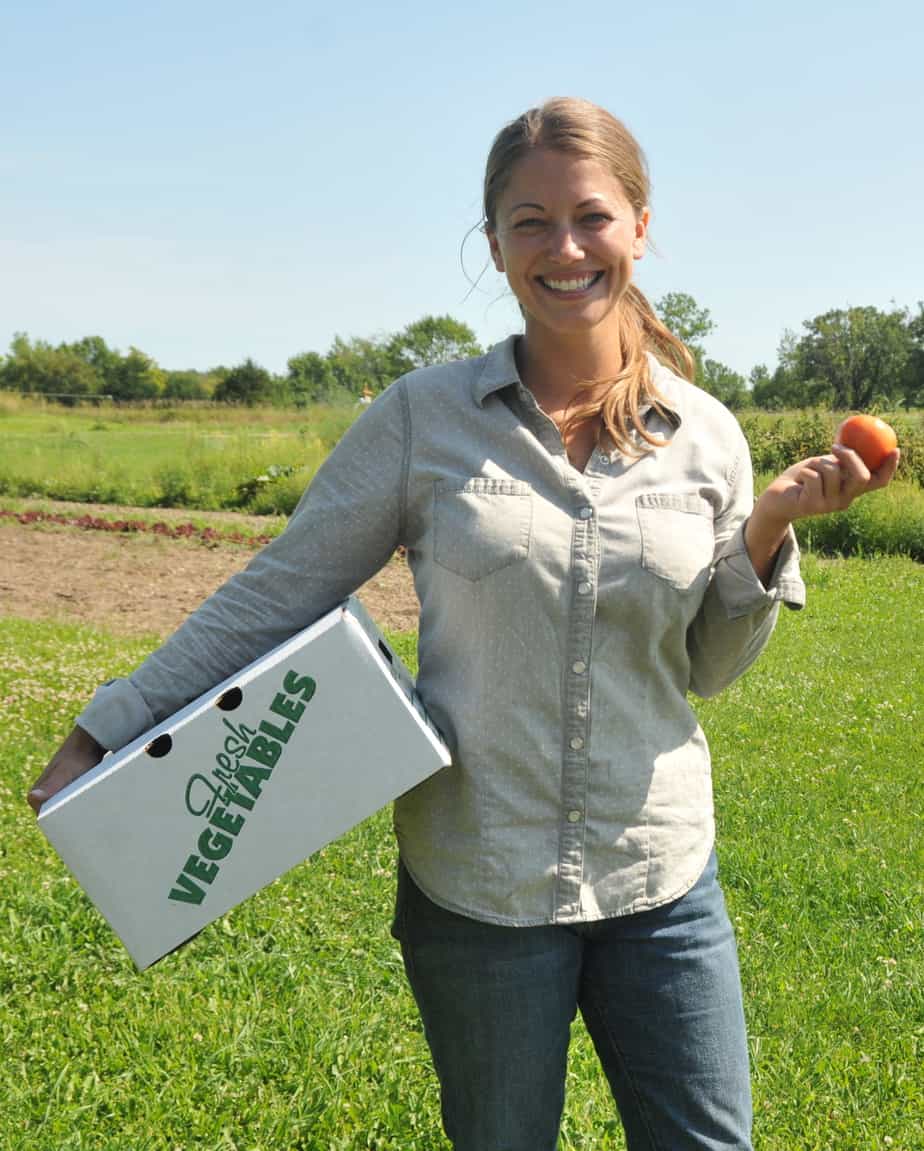 With boxes delivered weekly or biweekly to ten different locations outside the farm, Bakers' Acres shareholders can expect to see certified-organic produce typically harvested the day of delivery. Bakers' Acres also offers eggs, poultry, and beef available as add-ons for CSA members. These can be purchased by non-CSA community members too.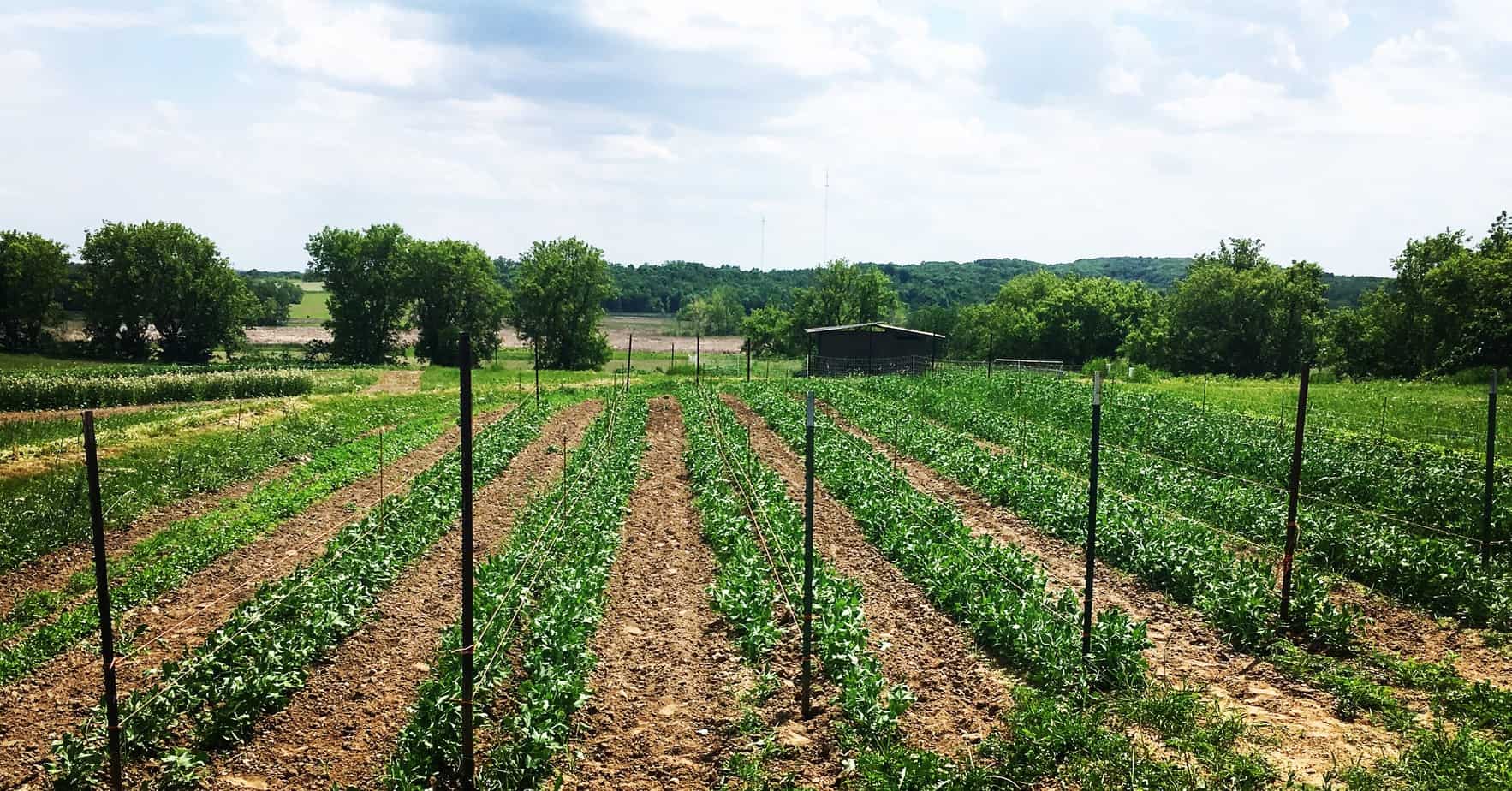 And if your normal Butterball just isn't doing it for you anymore when the holidays roll around, order one of their pasture-raised, hormone-free turkeys in time for Thanksgiving!
One of the few non-family-owned CSAs in the state, Big River Farms is part of a larger community of growers known as the Minnesota Food Association. In addition to cultivating high-quality produce, Big River Farms provides farming opportunities for many farmers who are immigrants and refugees. These farmers collectively share the income raised by the farms' CSA memberships.
Big River Farms has 4 different membership options, including one standout: a fruit only share that can be ordered alone or added on to the vegetable share choices. Big River Farms is also committed to training new farmers, ensuring that their certified-organic produce will be grown in Minnesota soil for years to come.
Open Hands Farm, located in south-central Minnesota, really encompasses what the CSA movement is all about. But with over 270 fruits, vegetables, flowers and herbs grown on their farm, there's nothing small about Open Hands!
While most CSAs pre-package produce for consumers prior to pick-up, Open Hands allows members to come to the farm and mix and match what they select according to their needs and preferences.
In addition to growing certified organic produce during the warm season, Open Hands also offers a "November Storage Share" option later in the year. This share lets customers pick up hardy, cellar-ready vegetables like carrots, potatoes, and onions that will store well in the winter.
And in case buying local and organic wasn't enough to make you feel good, Open Hands Farm also routinely donates portions of their harvest to a local food shelf.
Why Should You Join a CSA?
From carrots to cantaloupe and radishes to raspberries, joining community-supported agriculture can be a great way for consumers to get their daily recommended servings of vitamins and minerals. All while supporting local farmers!
In addition to providing high-quality, large-quantity produce to families across the state, CSAs connect community members to local farmers through mutually-beneficial relationships.
So if your thumb isn't green and you're looking for a new way to get healthy fruits and veggies into your family's diet, look into buying a share at a CSA near you. You'll feel good knowing where your food comes from! And local farmers will be grateful for your support, helping to keep their roots planted deep in the Minnesota soil.
About the Author
Latest Posts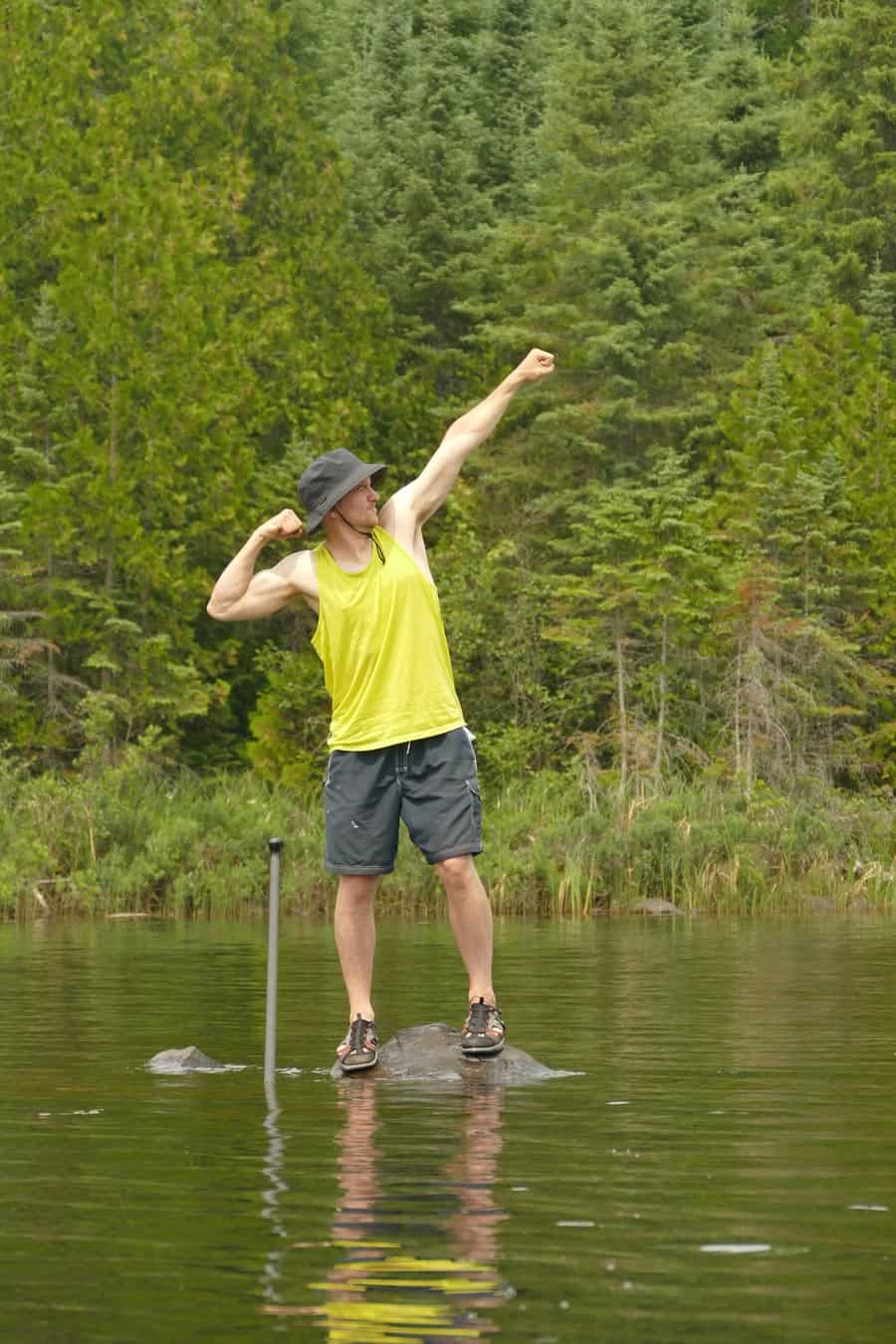 Born in Madelia, MN, to a now 5-generation Minnesota family, Ryan's MN roots go deep.
A painter by day, Ryan founded Life in Minnesota in 2013 with his wife Kelly to chronicle their musings on everything Minnesota. Ryan and Kelly are raising their 7 kiddos in Maple Grove, MN.
When he's not shuttling his kids around to hockey practice, you might find him in the shop working on his leatherwork. Undoubtedly, there will be a family trip to the Boundary Waters Canoe Area every summer, and of course weekends at Grandpa's cabin up north in the summer.