---
Hockey Gloves Buyer's Guide
Size
To find the proper size hockey gloves for your hand, place the ruler at the base of your palm and measure until the tip of your middle finger. The measurement should be done in inches, that way all you have to do is double the number to get your glove size.
Hockey gloves are generally made in a range of 8 sizes. Starting at size 8, for children ages 3 to 5 or with a hand that measures around 4 inches, and ending at size 15, for players age 15 or older or with hands that measure 7.5 inches.
There are also three designs to consider when choosing your glove. The tapered fit has become increasingly popular, but there are also regular and wide-fitting hockey gloves on the market. Some brands also change the contouring of the backhand.
To find the right feel, pick a product where your fingers don't curl, and your wrist is covered. You want it to reach high enough to meet your elbow pads without being so high they push against them and force them to shift from their proper position. And the tightness is an entirely personal preference.
Materials
If you want a product that is going to last, it has to have a sweat-wicking liner in it. Not only do these help with odor control, but the quick-dry features also prevent mold from growing over time.
The best materials are polyester or nylon. A fabric that's been given a Polygiene treatment is another great way to ensure that you can use more durable materials without sacrificing sweat-wicking features.
Another important factor is the materials in the palm of your gloves. Anything too thick and you'll lose some of the dexterity you need for puck control. If it's too thin, it will break easily and you'll have to constantly replace them.
Materials like suede and leather are the best options since they mold to your palms without compromising any durability. A synthetic leather would also work well here.
Protection Technology
The most important protection technology in your hockey gloves is the foam.
Each brand has engineered its own specific patterns and composition for the foams that they use. Some focus on layering, while others focus on geometrical structures to create strength and impact absorption.
The major brands all have reliable foam technology. But buying a product from a lesser-known brand comes with risks in this department. Be sure to test how hard the foam is. Anything too soft won't absorb any of the force from hard impacts, but neither will foams that are too hard.
In terms of placement, you want harder foams in higher-impact areas like the back of the hockey gloves. While lesser more comfortable foams should be towards the inside. The entire cuff should also be a harder foam to protect from high sticks and slashes.
---
Frequently Asked Questions
What's the best way to break in hockey gloves?
Because hockey gloves are not as painful as skates before they're broken in, the process is a lot less stressful. Simply wearing them around the house and massaging the palms periodically throughout their first season of use is enough.
How often should I wash my hockey gloves?
To make sure there is no build-up of oils and bacteria, it's important that you wash your ice hockey gloves at least once a week. You also want to properly air them out after every game.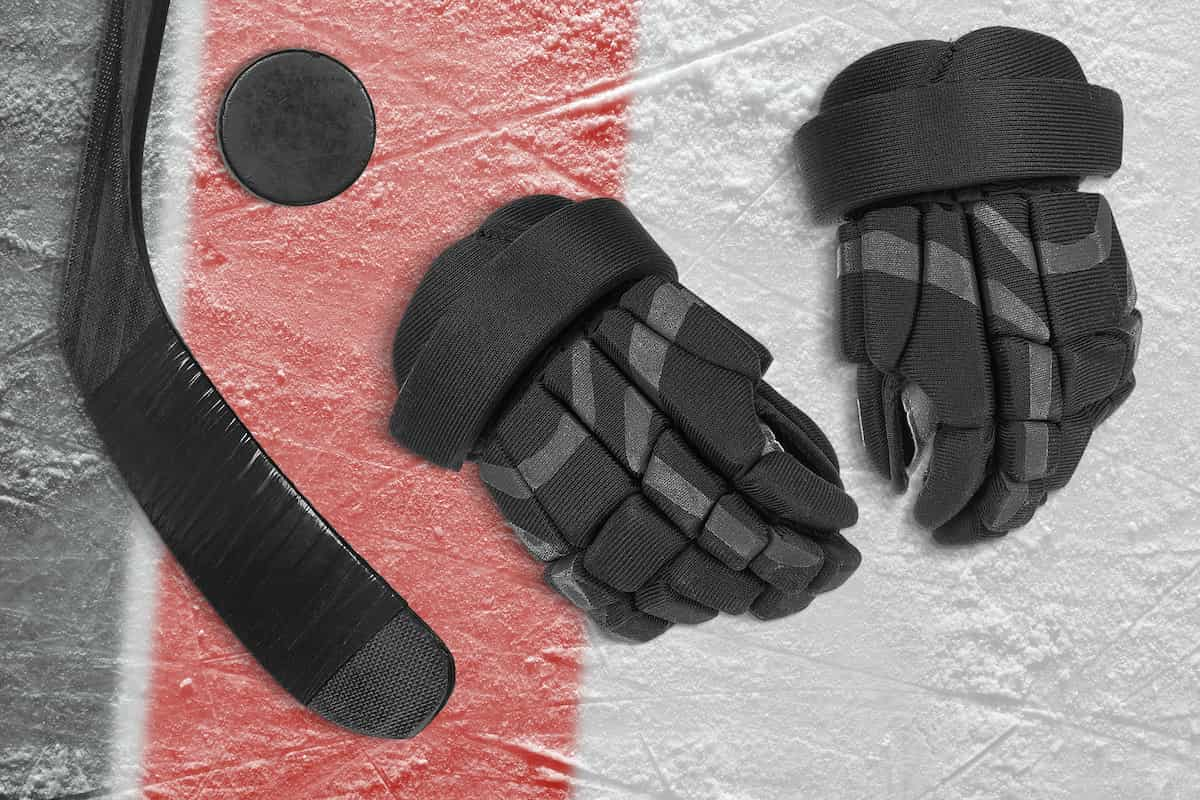 ---
The Best Hockey Gloves Summed Up
When it comes to finding the perfect hockey gloves for your play, there are no better options than one of these top picks.
Whether you want something with all the best foam technology or something that feels light on your hands, this list has you covered.
If you're interested in testing our your new gloves, give this online hockey training a shot! And for more information on the game itself, be sure to check out our Hockey page!