---
How to Choose the Best Ice Fishing Heater
There are 3 things that you should consider when you look over these heaters. Each one of these metrics will help you decide which ice fishing heater is the best one for you.
We are going to focus on BTUs which is how much heat energy the unit puts out. We will look at Safety Features to assure that you can use the heater the way you want to. Finally, you should consider fuel consumption.
BTU Output vs Size of Shelter
The first order of business is to look at the heaters for the main reason that you are reading this review. You wanna warm up your ice fishing shelter, right. Well, we have options on this list that run between 3,000 and 40,000 BTUs.
As you can imagine a smaller shelter will benefit from the 3,000 BTU ice fishing shelter while the 40,000 BTU powerhouse is so powerful it will give you carbvon monoxide poisoning if you use it in an ice fishing tent.
Emissions and Safety Features
When it comes to ice fishing heaters, not all units are created equal. Some of these units come with auto shut offs when oxygen levels deplete or when units tip over. You need to be intimately aware of the safety features that your heater has built into it.
Most importantly take the proper precautions to assure you are safe while using your heater.
Fuel Consumption
Your access to certain kinds of fuels will also dictate what type of ice fishing heater you choose to buy. As an outdoorsmen I keep a lot of 1lb canisters of propane so it makes sense for someone like me to invest in a heater that uses the kind of fuel I have on hand.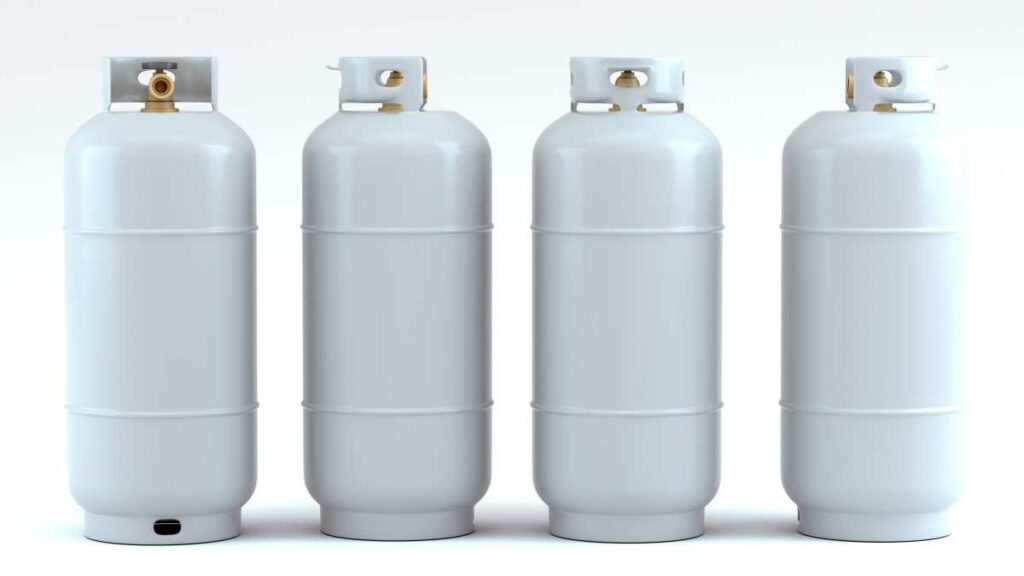 If you work outside and have a large area to heat then you will probably consider the 20lb tank, 40,000 BTU Dura Heat because it fits a type of fuel that work for you.
The final consideration with fuel is efficiency. A unit that is most efficient with your fuel has its benefits, too. Each one of these heaters will burn a certain amount of fuel over an hour.
---
Is it Safe to Heat an Ice Fishing Shelter?
It is incredibly safe to heat an ice fishing shelter. Modern ice fishing heaters are packed with safety features. Most heaters are designed to shut off if they are knocked over. This feature prevents fires.
They will also auto shut off if the oxygen gets too depleted in a room. However, you can take even more steps in your ice fishing shelter to assure the ice fishing heater is running safely.
Proper ventilation
Whenever you are running some kind of propane, kerosene, or gas heater inside the home then you are going to need some amount of ventilation. Modern heaters have been outfitted with safety measures that turn the heaters off automatically when oxygen levels get dangerously low.
Still, that alarm can malfunction. So, you should always focus on ventilation when you are using one of these ice fishing heaters.
CO2 alarm
Having an alarm to monitor carbon monoxide is another measure that can keep you safe in your ice fishing shelter. Safety is always going to be key when you are operating an ice fishing heater.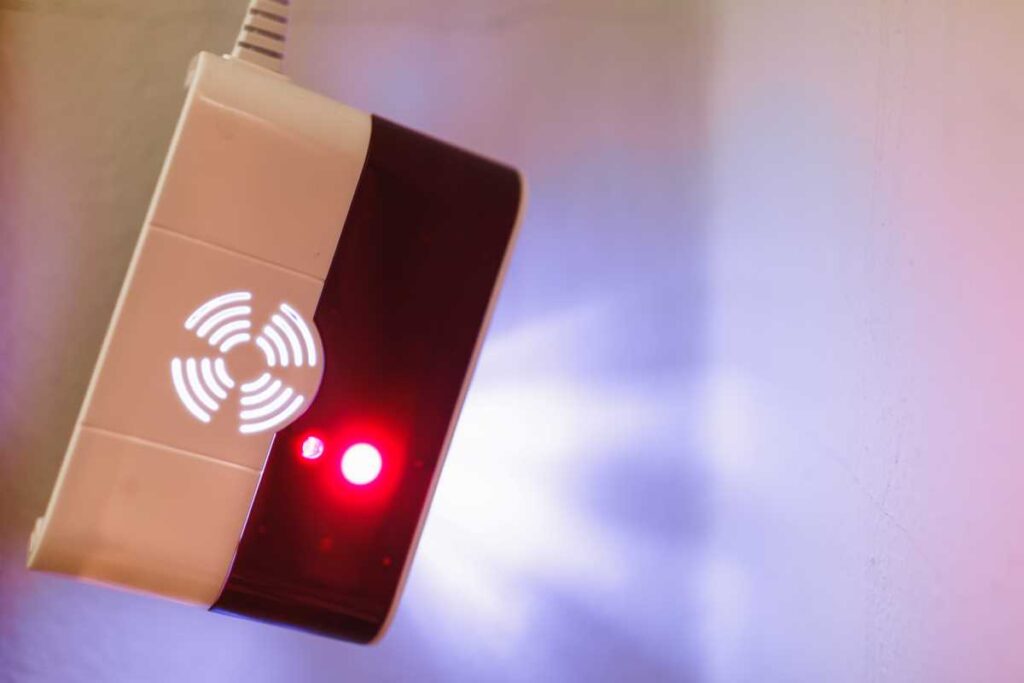 There are inherent dangers but you can monitor your precious oxygen levels as long as you are careful and put the right safety measures in place. A CO2 alarm coupled with thorough ventilation is the best method of staying safe.
---
Wrapping up the Best Ice Fishing Heaters of 2023
Whether you are setting up an ice fishing tent, permanent structure or just sitting outside in the cold weather, an ice fishing heater is going to warm you up. We have presented you with a wide variety of ice fishing heaters and they all have their benefits.
Ice fishing does not have to be a teeth chattering and finger numbing experience. There are many ways to stay warm when ice fishing. You could be one larger propane tank away from heated ice fishing.
Now, look over the offerings and choose your own ice fishing propane heater. Though we have taken the time to choose the heater we think is the best, your situation might call for a different type of unit.
Need some more Minnesota gear? Trust our recommendations to guide your next shopping trip!
Want to learn more about fishing, discover more fishing spots, and or read up on the best fishing gear? Then continue your fishing adventure with our comprehensive guides, info posts, and more!