---
How to Choose the Best Ice Fishing Line
The best ice fishing line is going to meet a number of criteria for the typical ice angler. You will be using different types of fishing lines. You will be fishing in shallow and deep water. All of these conditions are going to require a lot out of your ice fishing line.
So, how do you choose the very best ice fishing line?
Visibility
Every person I have ever fished with that told me fish cannot see the line, and they definitely cannot see you on the boat or on the bank has had a terrible time fishing with me.
Fish know they are playing a game of life and death, and if they see your line, they will not strike.
This is a reason why visibility in your fishing line is so important. The color and the diameter of the ice fishing line have so much to do with your success. Make sure you have a line that matches the color of the water and a line that is as fine as possible.
Stretch
What is the point of the fishing line having stretch? Well, a fishing line that does not have good stretch is virtually impossible to deal with. It coils off the reel and tends to get tangled easier. A fine line that has good stretch is just much easier to deal with.
In terms of battling strong fish, the ice fishing angler needs a line with stretch so the icy water's effect on the fishing line does not break the line. A line that stretches allows the fish to fight back, tug and twist until they are tired and you are victorious.
Strength
It doesn't matter what other attributes your ice fishing line has, if it is not strong enough to deal with the powerful fish and it breaks, then you have nothing anyway. So, strength matters more than most things.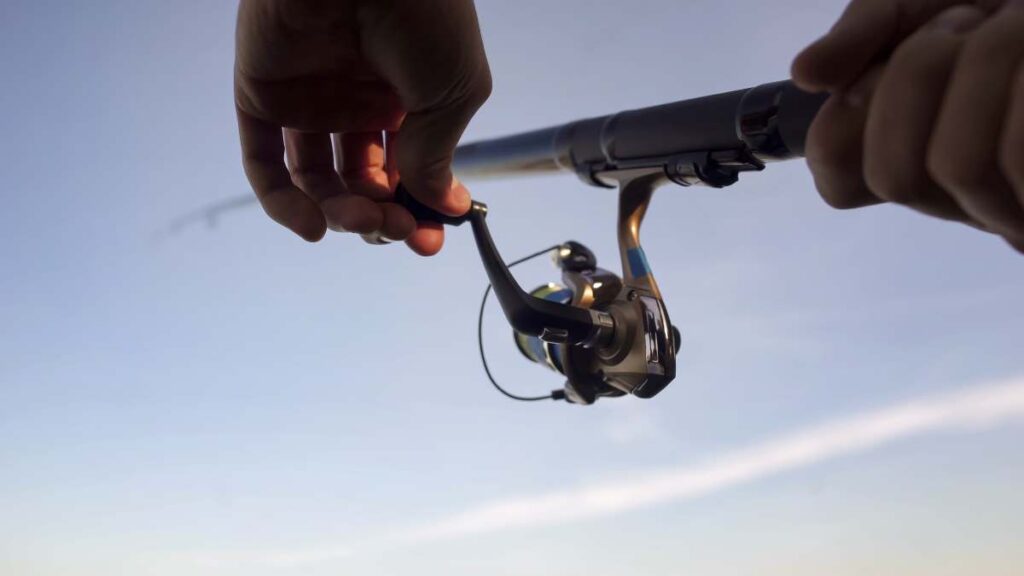 A line that breaks off when fighting fish is a line you will simply not use. All of the lines we chose to review have intense strength even in cold conditions.
Abrasion Resistance
Your line is going to be dealing with fish that might have some teeth. Lots of cold water fish have some impressive teeth. Yellow perch, walleye, and pike all have teeth that can cause line abrasion.
Not to mention your line will be reeled up through an ice hole that could potentially damage your line, too. This stuff adds up, and before you know it, you might have a line that is compromised.
You do not want your line to break the moment that you hook that big pike because it has been worn down throughout the day.
Water Absorption
The best ice fishing line has to have very low water absorption. This is because the water in the line is going to freeze. That is not what you want. When water freezes, it expands, which could affect the quality of your fishing line, too.
The least amount of water absorption in your line, the better it will perform.
Freezing Resistance
As you read above, many of the fishing lines that we reviewed were coated with something specifically designed to avoid freezing. Some lines do a better job at this than others.
Braided lines, as effective as they are, are always going to freeze if you are ice fishing outdoors. If you are in a tent, then it should be fine.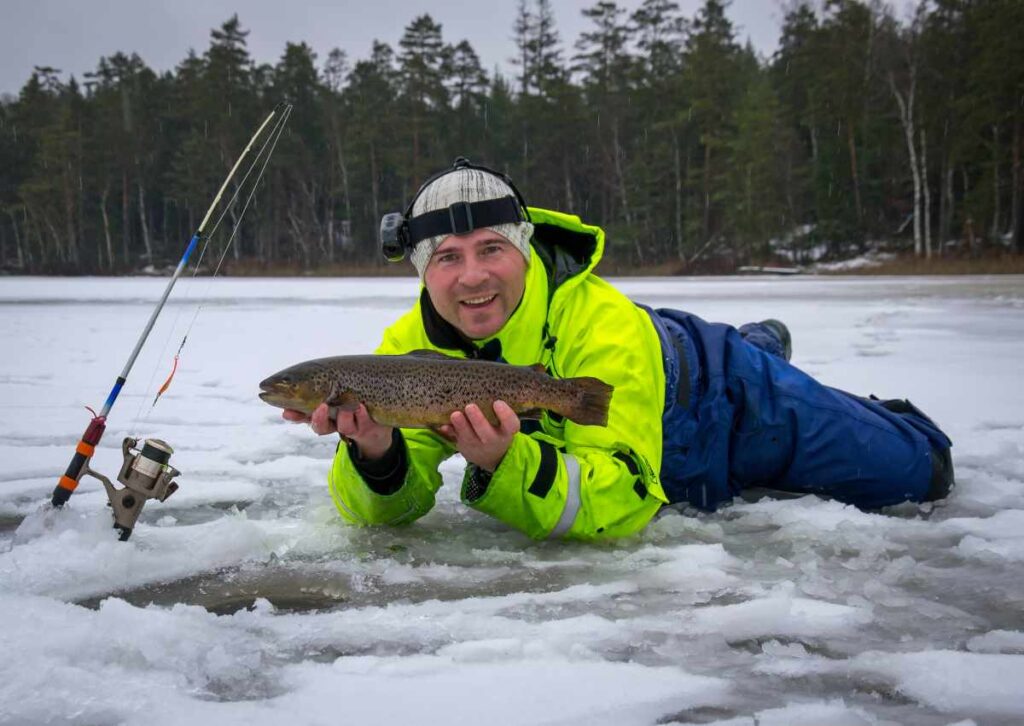 It is not impossible to fish with a freezing line, but the ice can build up on your guides, and you will have to spend time dealing with the ice.
Price
Everyone has a budget. So, the price of your ice fishing tackle matters. It is not always best to go with the cheapest fishing line. When it comes to the best line, you want the one that you can depend on most.
Like any other piece of tackle, ice fishing line varies in price. The good news is that all of our reviewed lines are affordable.
---
Wrapping up the Best Ice Fishing Lines for 2023
Ice fishing is one of the most overlooked types of fishing. If you are seeking the solitude and enjoyment of fishing even in the cold weather months, then ice fishing might be perfect for you.
Having the wrong ice fishing line is going to make your day out on the ice a nightmare. Whether you are breaking off on fish, icing up your tackle, or just dealing with tangles all day long, a bad fishing line is always a problem.
Since fishing line is so affordable, you might consider looking at the different lines we reviewed and spooling up a couple to try on your next ice fishing adventure. Sometimes it's nice to see how they perform side by side. From there you will undoubtedly arrive at your own conclusions.
Want to learn more about fishing, discover more fishing spots, and or read up on the best fishing gear? Then continue your fishing adventure with our comprehensive guides, info posts, and more!
Need some more Minnesota gear? Trust our recommendations to guide your next shopping trip!