---
What Makes Fish Strike Ice Fishing Lures?
Fish strike ice fishing lures for a number of reasons. It's not just about finding hungry fish that are feeding. Though these fish are a great target. All species of fish are also violently territorial, and should a small baitfish come rattling into its territory, the fish will strike out in anger.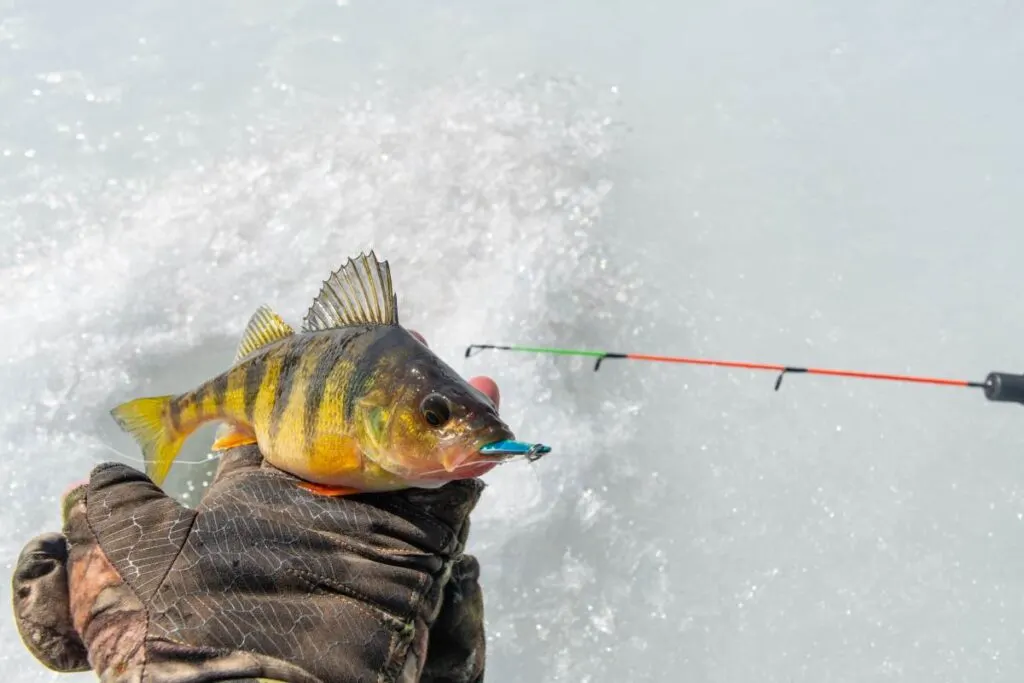 Even when fish are not in their own territory, they can be agitated into striking ice fishing lures. Things like rattles and vibrations all grab the attention of fish, and these noises can force them to strike out of instinct.
Another thing that makes fish strike like clockwork is when they are spawning. During this time, males can become very aggressive. It is one of the best times to be on the water. When female bass are on the nest, they can also become incredibly vicious.
Running your ice fishing lure near a nest will drive that fish wild and will induce a strike 100% of the time.
---
3 Tips for Success With Ice Fishing Lures
Just having the right ice fishing lures is hardly all it takes to have success when you are ice fishing. I have to assume that success to you means more time spent catching fish and less time sitting idly in the cold.
There are three things, that you can do consistently, that will better your chances to catch more fish. The great news is these are very easy things to do. The more diverse the tacklebox, the easier this will be.
1. Change Color
If you dropped the same color bait into your ice holes more than 10 times or spent more than 20 minutes in an ice hole without any action, then it is time to change. You may not want to change the bait, but you can see a world of difference by simply changing the color of the bait.
The change should be from bright to dark colors or vice versa.
2. Change Baits
Use the same metric after you have changed colors to change baits. Sometimes you have to change the bait you are using, and it can make a world of difference. You see, the fish might not like your tungsten toad, but your rattlin spinner might be just what they are after.
Change your ice fishing lures and change them often.
3. Change the Presentation of your Ice Fishing Lures
Another great tactic to use with your ice fishing baits is adjusting your presentation. Even in ice fishing, you can use the presentation to drive fish crazy and make them bite.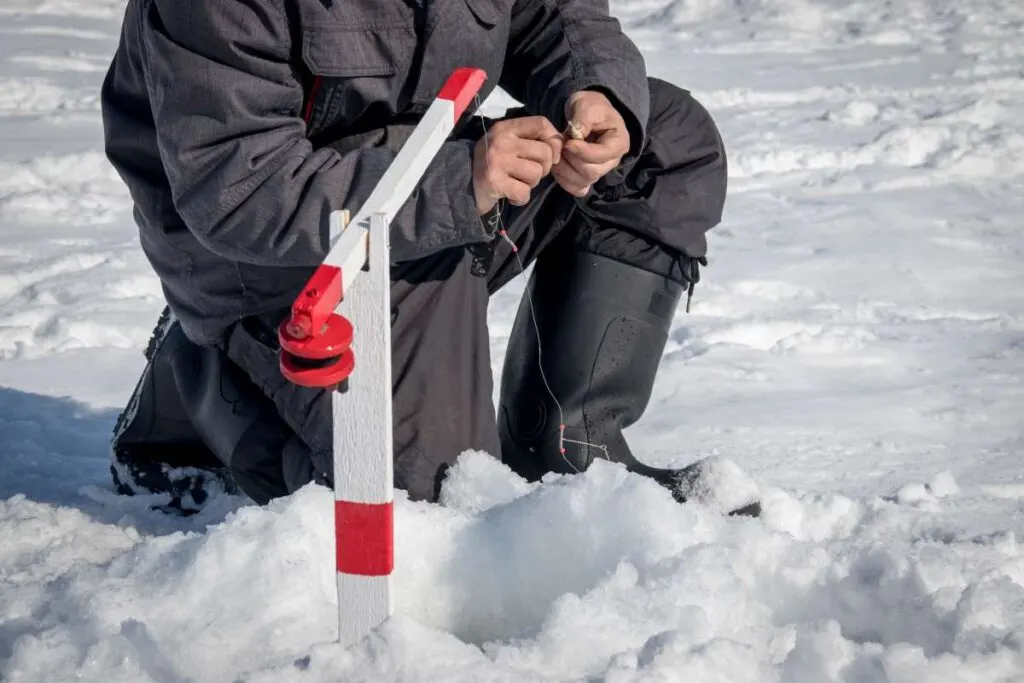 Some baits are designed to sit in the water. Sometimes that's enough. You can raise your bait up a bit and then drop it down. Do this over and over to give your bait the appearance that it is moving and alive.
One of the most powerful presentations is the jerk. A quick jerk of your wrist makes your ice fishing lures dart a bit. If you watch baitfish, this is how they move. You can jerk once or jerk three times in succession.
---
Wrapping Up the Best Ice Fishing Lures
Any one of these ice fishing lures is enough to make a fish strike under the ice. Though having one good ice fishing lure is not enough. Conditions change, water can be stained, fish can be finicky, and you need options.
If you wish to be consistent on the ice, then you need a wide range of ice fishing gear.
A well-stocked tackle box that has the best ice fishing lures in a variety of colors and designs will assure you that.
Trying new baits and testing new presentations is really what fishing is all about. Don't get too caught up in the idea of just catching fish. As my father would say, "They don't call it catching. They call it fishing." Enjoy your time on the ice.
Looking for Minnesota winter inspiration? Check out our Minnesota winter guide for activity ideas, winter apparel suggestion, and endless ways to enjoy the snow!