Looking for a quiet, peaceful state park retreat near the southern border of Minnesota? Somewhere with all of the amenities of the best parks but none of the hassle of overcrowding and too much bustle? Then you'll want to pay a visit to Lake Louise State Park! Read on to learn all about this inviting retreat of a park.
---
When Is the Best Time to Visit Lake Louise State Park?
Like many of the lovely state parks that Minnesota boasts home to, you will find plenty of things to enjoy about lake Louise State Park no matter which time of year you choose to visit!
However, when it comes to enjoying the absolute best of what this particular park perched on the southern border of the state has to offer, you may want to plan a visit in the summertime.
Lake Louise State Park offers a bevy of wonderful warm-weather activities to enjoy, including canoeing and swimming, camping, horseback riding, and more. Understandably, most of these recreations are reserved for the warmer months!
However, there is still plenty of appeal to a visit to Lake Louise State Park in other seasons, too! Springtime and fall, in particular, offer some truly breathtaking and unforgettable scenic views. The wildflower blooms in the spring, and the firestorm of stunning autumnal colors just beg to be witnessed and even photographed.
Meanwhile, wintertime enthusiasts will find lots to enjoy, with skiing, snowmobiling, and snowshoeing all available within the park once the cold season takes over. A visit to Lake Louise State Park truly can be enjoyed any time of the year…it's just a matter of picking a time to visit that best suits your personal desires and needs!
---
Where to Stay at Lake Louise State Park
Lake Louise State Park is a premier spot for camping in southeastern Minnesota! Not only does it provide a quiet, peaceful camping experience, but there are also plenty of campsites and some great camping amenities.
These include showers, which are available right in the campground from Memorial Day weekend to Labor Day weekend each year, and vault toilets, which are available all year round. In addition, there is a dump station available in the park during the camping season as well.
Best Camping Spots
Within the campground at Lake Louise State Park, you will find a total of 20 campsites available from Memorial Day through Labor Day, with 11 electric campsites and 9 non-electric sites.
The electric sites offer 30 amp service only. RV length limit in these sites is 45 feet, which is measured from the front bumper of the towing vehicle to the rear bumper of the vehicle being towed.
For larger groups looking to enjoy an unforgettable camping experience together, Lake Louise State Park also offers 2 rustic group camps. Each campground boasts its own vault toilets, fire rings, and picnic tables, with drinking water provided nearby. One of these campgrounds can accommodate up to 50 campers, while the other can accommodate a total of 30.
Booking, Fees, and What to Bring
All campsites at Lake Louise State Park may be booked up to 120 days in advance of the first day of your intended visit. Camping fees do apply and will be charged at the current rate at the time you make your reservation. All booking can be done online through the Minnesota State Parks and Trails website.
Campers planning a trip to enjoy the peace and quiet of the campground at Lake Louise State Park should come prepared with their gear intact! This includes ensuring no rips, tears, mildew, or other compromises are present in their camping things.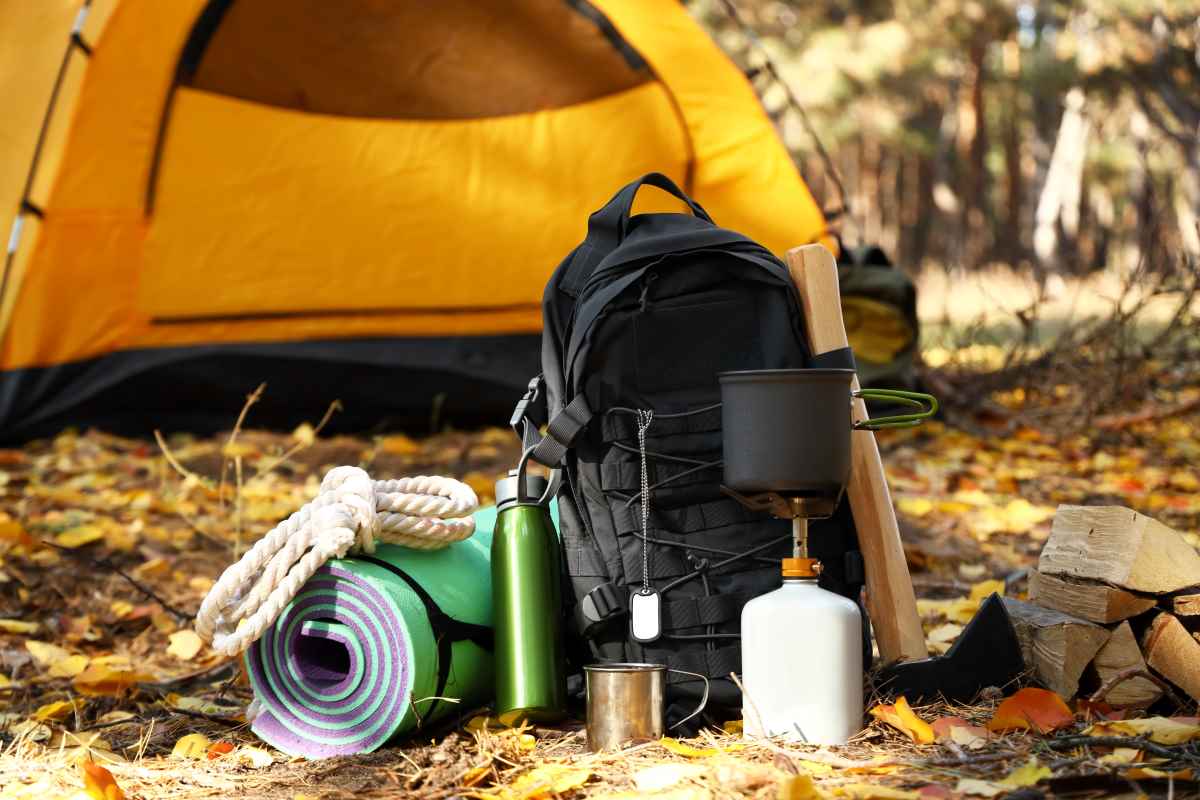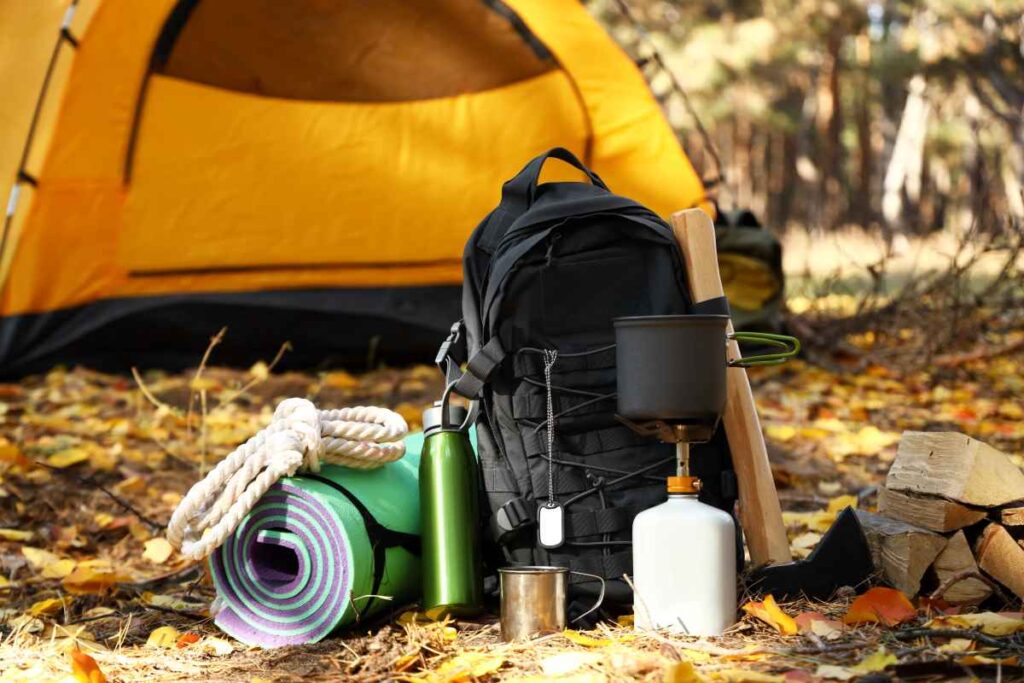 In addition, please be mindful of the secluded atmosphere the campground attempts to maintain, and avoid bringing along particularly noisy items or recreational tools.
Both campers and day visitors alike should invest in season-appropriate attire, including sturdy footwear for hiking the park's trails. Water, cycling, and winter recreations all require the use of your own canoe, kayak, bicycle, skis, snowshoes, snowmobiles, etc., so be sure to bring those along as well!
Folks planning to spend time swimming or canoeing should also pack appropriate swimwear and water safety items, including life preserves.
For the wildlife and nature enthusiasts visiting Lake Louise State Park, a pair of binoculars is highly recommended! This can really help you make the most of glimpsing the various animals, birds, and pockets of nature's uttermost beauty throughout the park.
When enjoying the seasonal transitions in spring and fall, you can't go wrong with bringing along a high-quality camera or ensuring you have room on your phone to capture images that will last a lifetime.
Folks are encouraged to bring along food and drink for their stay, whether that's for a camping trip or just for the day. A working compass, map, and/or GPS, as well as a stocked first-aid kit, can also be very valuable Finally, visitors in the warmer months should bring along their sun protection and insect repellant of choice.
---
Things to Do at the Park
Hiking
There is lots of hiking to enjoy at Lake Louise State Park! The park boasts over 11 miles of trails in varying degrees of challenge, though none are particularly rugged or treacherous. There are lots of great hiking opportunities for folks of all ages to enjoy!
Water Recreation
Those who enjoy canoeing, kayaking, fishing, and swimming will certainly have plenty to enjoy at Lake Louise State Park! These waterfront recreations can all be enjoyed on the shores or body of Lake Louise itself, where there is a beach area for optimal swimming and plenty of water to canoe or kayak across.
Other Recreation
Folks looking for scenic picnicking and views to take in or take photographs of will find plenty of both scattered throughout the park. There are various designated picnic areas as well as places to simply stop and do some sightseeing, taking in the view!
Bicycling is another incredibly popular recreation at Lake Louise State Park. It can be best enjoyed on the more than 14 miles of the paved Shooting Star State Trail, which cuts through the heart of the park and connects from the town of Leroy all the way to Rose Creek.
Equestrians will find nearly 10 miles of enjoyable horseback riding trails throughout Lake Louise, which are usually available from May 1 through October 31. These trails are often surfaced with natural vegetation and may not always be navigable based on weather conditions.
Riders are required to hold a Minnesota trail pass to ride, which can be reserved through the Minnesota Department of Natural Resources website.
For wildlife enthusiasts, there is plenty to see at Lake Louise, and you're sure to have a fun time seeing how many animals you can catch sight of. Many species of animals and birds alike call the park's various wetlands, prairies, rivers, woodlands, and more their home. These include deer, foxes, skinks, raccoons, squirrels, beavers, numerous reptiles and amphibians, and more than 141 species of birds!
Winter Sports
Fans of wintertime recreation and outdoor sports will find lots of fun to be had in cross-country skiing, snowmobiling, and snowshoeing throughout the park! While there are no designated ski trails within Lake Louise State Park, there is a local group that will occasionally groom certain trails themselves for skiing.
Snowmobiling, on the other hand, takes place on nearly 10 miles of designated trail within the park. In addition, this trail connects to others that are both local and regional, including a broad stretch of the Grant-in-Aid trail network that crisscrosses this portion of southern Minnesota.
These areas are kept groomed by a local snowmobiling club and may be accessed throughout the winter; however, snowmobilers should be aware there is no parking for vehicles pulling trailers during the winter months within the park. In addition, snowshoeing may be done anywhere in the park except on any groomed trails.
Lake Louise State Park will also occasionally host structured deer hunting within the park in order to help keep the abundant deer population from overrunning the ground. You must register in advance for these hunts and be sure to wear the proper safety gear while hunting; during these hunts, visitors are also advised to wear blaze orange or bright pink for safety purposes.
---
Wrapping Up Lake Louise State Park
Ready to strike of on your peaceful, memorable adventure at Lake Louise State Park? First, be sure to check out our Best Products page! This is a great resource to find quality items to stock up on, including water safety items, outdoor attire, seasonal gear, and more before you head to the park to make memories!
Love spending time outside? Then discover the Minnesota Outdoors to continue learning new ways to reconnect with nature!
About the Author
Latest Posts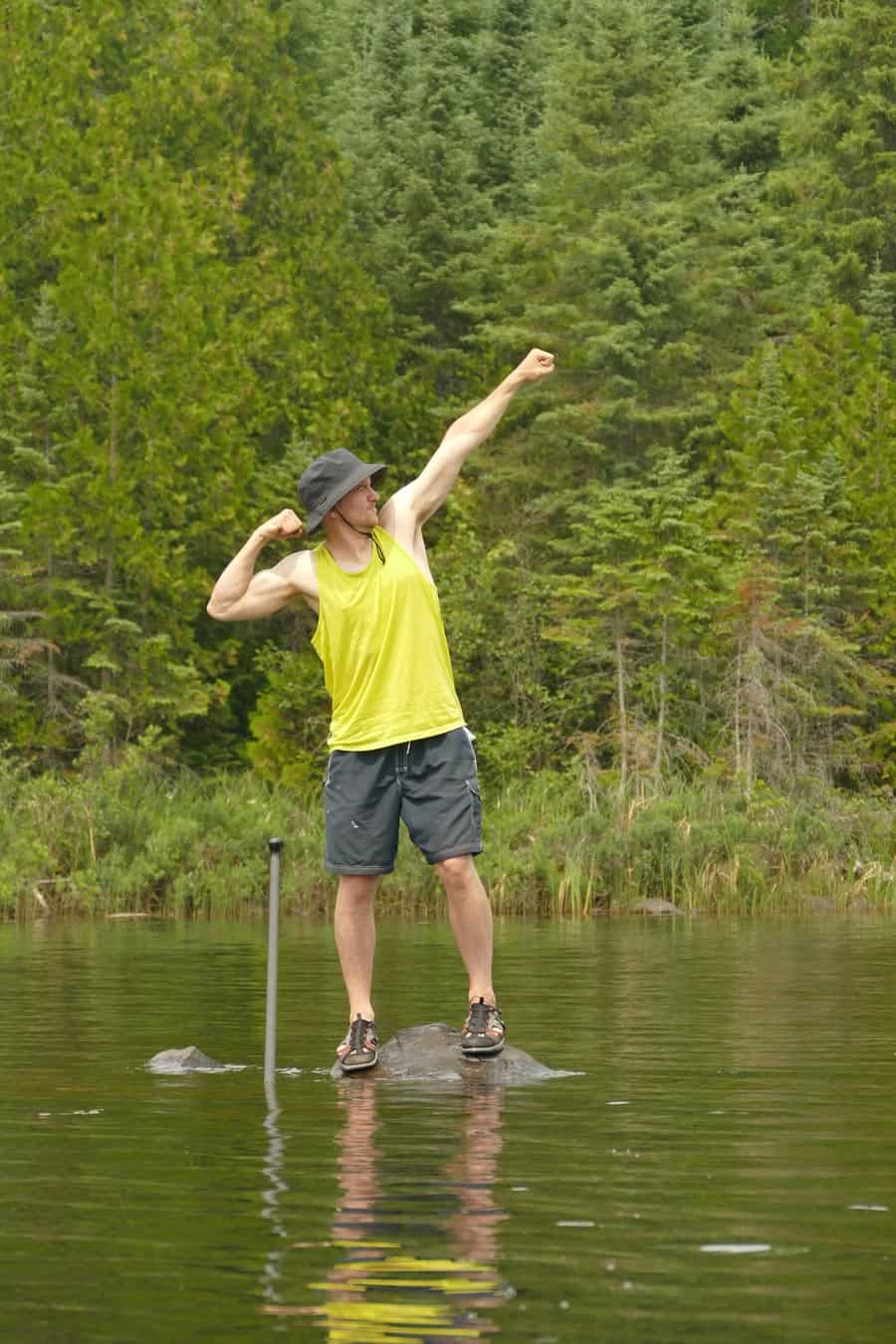 Born in Madelia, MN, to a now 5-generation Minnesota family, Ryan's MN roots go deep.
A painter by day, Ryan founded Life in Minnesota in 2013 with his wife Kelly to chronicle their musings on everything Minnesota. Ryan and Kelly are raising their 7 kiddos in Maple Grove, MN.
When he's not shuttling his kids around to hockey practice, you might find him in the shop working on his leatherwork. Undoubtedly, there will be a family trip to the Boundary Waters Canoe Area every summer, and of course weekends at Grandpa's cabin up north in the summer.