If you've ever been labeled (or are self-proclaimed) as an outdoor enthusiast, the state of Minnesota may already be on your radar for exploration. From picturesque hikes to canoeing across the great lakes, the Minnesota outdoors has so much to offer.
Keep reading to learn about 10 reasons why Minnesota is the best state for any lover of adventure and the outdoors.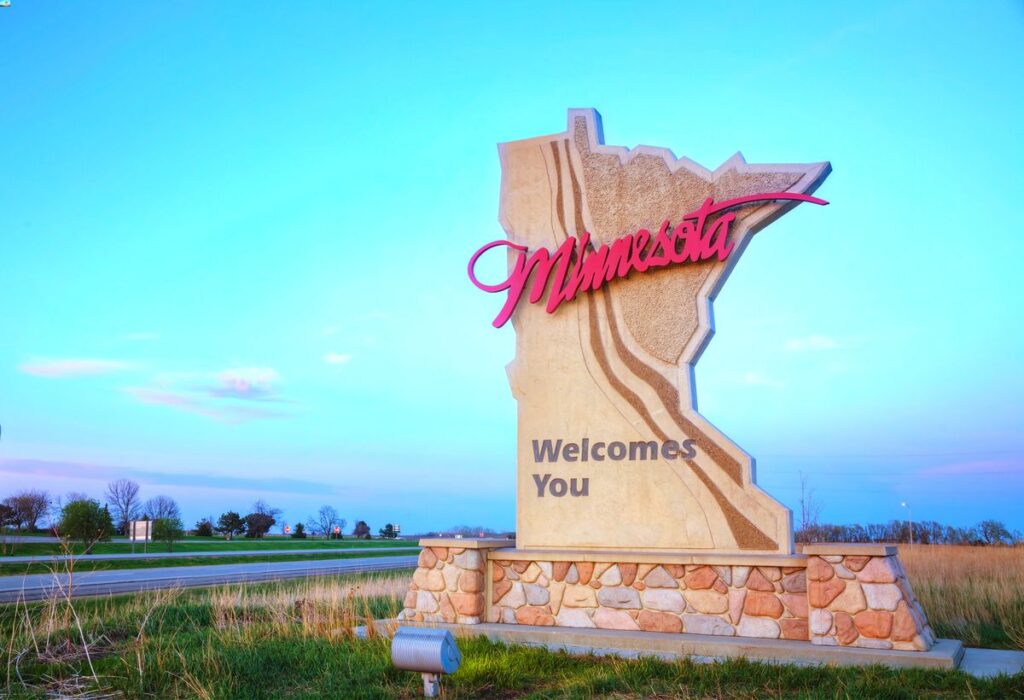 ---
Minnesota Outdoor Water Adventures
1. Lakes and Rivers
The vast array of lakes and rivers is one of the most iconic features of Minnesota's outdoors.
One great example is Lake Superior. It's the largest freshwater lake in the world and is surrounded by over 100 freshwater beaches open to the public. Whether you call yourself an outdoor enthusiast or not, this scenic wonder can be enjoyed by anyone.
Contrary to its name, the Mississippi River is another hallmark that makes Minnesota's outdoors so great. This river originates from Lake Itasca and flows through nine states, including Minnesota.
For its first 650 miles, this river flows through Minnesota's pine forests, valleys, and iron ranges. The Mississippi River offers endless canoeing, kayaking, and hiking opportunities, making it the perfect outdoor experience.
In addition to these iconic bodies of water, Minnesota (the Land of 10,000 Lakes) has around 12,000 lakes just waiting to be explored by all.
2. Top Fishing Experiences
Another great aspect of Minnesota outdoors is its top-rated freshwater fishing. Whether you visit Minnesota in the summer or winter, an array of fish is just waiting to be caught.
Some of the best lakes for fishing in Minnesota are Rainy Lake, Otter Tail Lake, Snelling Lake, and Red Lake, to name a few. You will surely have a lucrative day on the water from crappie to perch, bass, and much more.
3. Webber Natural Swimming Pool
Webber Natural Swimming pool is one of Minnesota's outdoor features that mimic the natural mechanisms of a pond or lake using biological filtration technology.
It has shallow and deep pool areas for swimming and a grassy area for sunbathing. This facility offers designated open swim, lap swim times, and swim lessons. It has a capacity of up to 500 people. It is a great place for relaxation, all while enjoying the marvels of Minnesota's outdoors.
---
Unique Minnesota Outdoor Experiences
Minnesota is known for its great lakes and complex natural wonders. Check out some of our notable favorite outdoor experiences below.
4. Scientific and Natural Areas
The term "natural area" can describe a range of terrains and experiences. Regarding Minnesota's outdoors, specifically, the scientific and natural areas include native plant communities, rare species, and geologic features.
Minnesota's scientific and natural areas include prairie remnants in western and southern Minnesota, bluff lands of southeastern Minnesota, and world-class peatlands in the state's northern region.
These natural areas are perfect for not only the outdoors enthusiast, but it appeals to the science lover, as well. They contain natural formations, fossil evidence, migration observation vantage points, and more.
5. Boundary Waters Canoe Area Wilderness
This area is one of America's premier canoe destinations and is a great way to explore Minnesota's outdoor wonders. It's over one million acres in size and spans a significant amount of the Superior National Forest in northeastern Minnesota.
This unique experience is perfect for outdoor enthusiasts and adventurists. It allows you to spend time paddling among the tall pines surrounding the homes of moose, wolves, bald eagles, and more.
If you like to explore in the winter months, the Boundary Waters Canoe Area adapts its programs for the colder weather. During this season, you can experience dog sledding, skiing, or simply enjoy the breathtaking views of the wilderness as it's draped in pure white snow.
6. See the Northern Lights at Voyageurs National Park
If seeing the Northern Lights is on your bucket list, you may not have to travel as far as you once thought. These radiant, shimmering colors that light up the night sky can be seen from Voyageurs National Park in Minnesota.
With the right conditions, which include clear skies, an active aurora, and the right timing, you'll see these yellow and blue lights as they streak the night sky of Minnesota's outdoors.
These lights offer a fascinating and magical-feeling display that will enchant all who see it. If the conditions aren't right during your visit, fear not. While looking for the northern lights, you'll also be able to see the Milky Way, shooting stars, and much more.
7. Fort Snelling State Park
Fort Snelling State Park is a great way to experience much of Minnesota's outdoor wonders, including the shores of several local rivers.
This State Park has multiple aspects to its visitor center, each providing a unique exploration experience. For example, the visitor center patio offers views of the Mendota Bridge. It allows you to enjoy a picnic while watching different types of birds fly through the feeding area.
Or, take a break swimming alongside the sandy shorelines of Snelling Lake. With a lifeguard on duty, it makes for an ideal family-friendly Minnesota outdoor experience.
For the lover of history and hikes, a paved trail runs through the woods of the national park and takes you through the high stone walls of the historic fort built in the 1820s. It was built to control exploration, trade, and settlement on local waterways. With so much to see and do, this fort is not to be missed.
---
Top-Rated Hiking Adventures
Hiking is a great way to explore the outdoors and see all the local terrain offers. Below are a few of the best trails and adventures to get the most out of your time in Minnesota's Outdoors.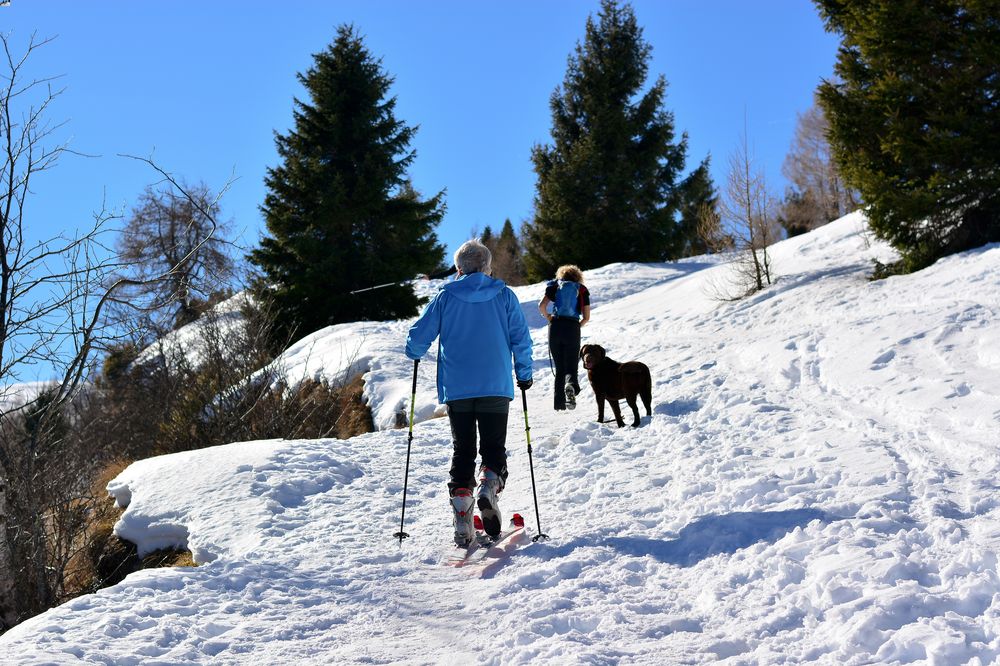 8. Superior Hiking Trail
The Superior Hiking Trail is one of the most famous of Minnesota's outdoor adventures. For the experienced hiker, you can take the thru trail and spend anywhere from two to four weeks completing the entire hike in one trip. This is perfect for outdoor enthusiasts as it's both a hiking trip and a camping trip all in one.
If you like to hike but aren't keen on taking a month, you can also break it up into shorter trips over an extended time. You can do day hikes or multi-day backpacking trips, based on your preferences.
The Superior Hiking Trail is an ideal outdoor experience for any level of adventurer. It comes with incredible sights, views, and unforgettable memories waiting to be made.
9. Gooseberry Falls State Park
Gooseberry Falls State Park is described as a gateway to the North Shore. This state park is open year-round and features unique highlights, including scenic waterfalls, historic structures, and access to the shoreline of Lake Superior.
You can hike or ski through trails to see the Fifth Falls through the forest with various trees or relax along the shoreline of Lake Superior and the Gooseberry River.
Gooseberry Falls State Park has all you need to see the wonders of Minnesota's outdoors. They have resources such as bird-watching pamphlets, waterfall tours, seasonal fishing and hunting information, and community events.
The visitor center is well equipped with interpretive displays, videos, and park information to make your trip here informative and packed with all of the must-sees.
Not to mention, Gooseberry Falls State Park has recorded over 225 bird species, 46 mammal species, and 10 reptile species. With so much to see and do, this state park contributes to making Minnesota the best state for any outdoor enthusiast.
10. Jensen Lake Trail
Although a relatively short hike, Jensen Lake Trail is popular for running, bird watching, and meeting other explorers. This 2.1-mile loop is an easy route that is accessible during any season.
It's also known for its great views, expansive wildflowers, and wildlife. For outdoor enthusiasts who travel with family, this hike is also kid-friendly!
If you do this hike during the fall, you'll be able to have incredible views decorated with the warm colors of autumn leaves. Make sure you've packed your snowshoes in the winter, as this trail can get icy.
Another positive feature highlighted by hikers of Jensen Lake Trail is its lack of bugs and large areas of shade. This trail truly is perfect for beginner hikers and outdoor lovers alike.
---
Time To Start Exploring!
Now that you know more about why Minnesota is the best state for outdoor enthusiasts, it's time to plan your next adventure. Whether you're an adventure junkie, love to spend time on the water, or are just looking for stunning views, Minnesota has it all.
Eager to learn more about all this state has to offer? Check out our Minnesota Outdoors page for all you need to know!
About the Author
Latest Posts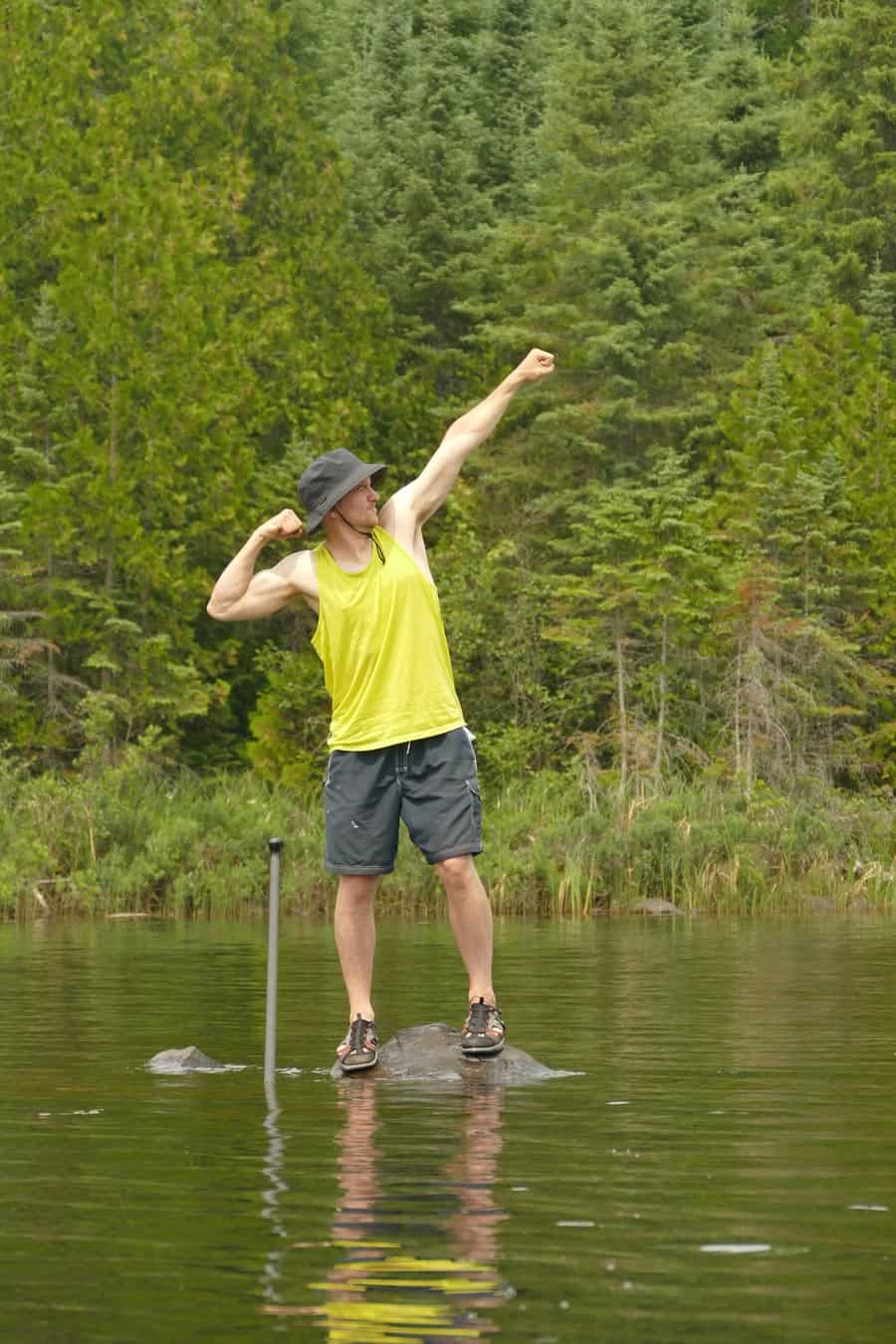 Born in Madelia, MN, to a now 5-generation Minnesota family, Ryan's MN roots go deep.
A painter by day, Ryan founded Life in Minnesota in 2013 with his wife Kelly to chronicle their musings on everything Minnesota. Ryan and Kelly are raising their 7 kiddos in Maple Grove, MN.
When he's not shuttling his kids around to hockey practice, you might find him in the shop working on his leatherwork. Undoubtedly, there will be a family trip to the Boundary Waters Canoe Area every summer, and of course weekends at Grandpa's cabin up north in the summer.