As the city boasts such a rich music history, it's only fitting that there would be multiple top music venues in Minneapolis.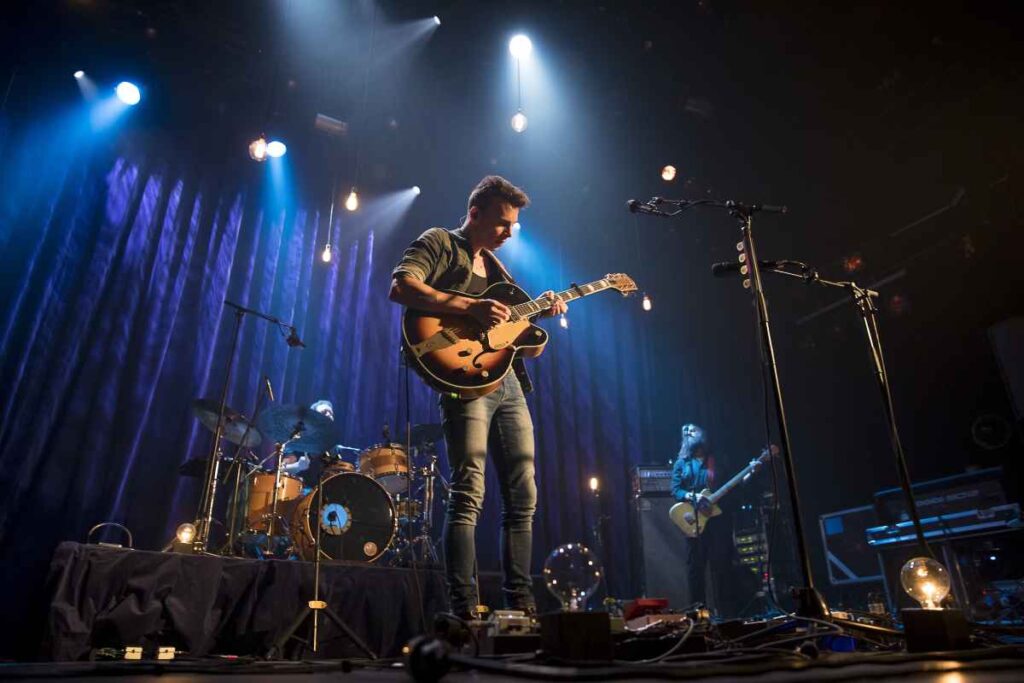 Whether you enjoy dancing the night away to infectious beats or tapping your toes to smooth jazz numbers, Minneapolis's vibrant music scene has something for everyone. Get your fix of live entertainment by visiting one of these 18 iconic music venues in Minneapolis!
Stadiums and Arenas in Minneapolis
1. U.S. Bank Stadium
With a maximum capacity of 73,000 people, U.S. Bank Stadium is easily the largest of all music venues in Minnesota.
Although the venue has only been open since 2016, U.S. Bank Stadium already hosts the NFL's Minnesota Vikings home games in addition to some of the world's biggest musical icons.
2. Target Center
Since 1990, the Target Center has been home to the NBA's Minnesota Timberwolves and the WNBA's Minnesota Lynx. Today, this multi-use arena is also used for live music events, comedy shows, and more.
With a capacity of 20,000, the Target Center provides a stadium-like atmosphere without the eye-straining views or gridlock traffic that often comes with a stadium event experience.
3. Target Field
If you prefer to experience live music while outdoors, see your favorite artist perform at Target Field — a 39,504-person capacity multi-use stadium and one of the best outdoor music venues in Minneapolis.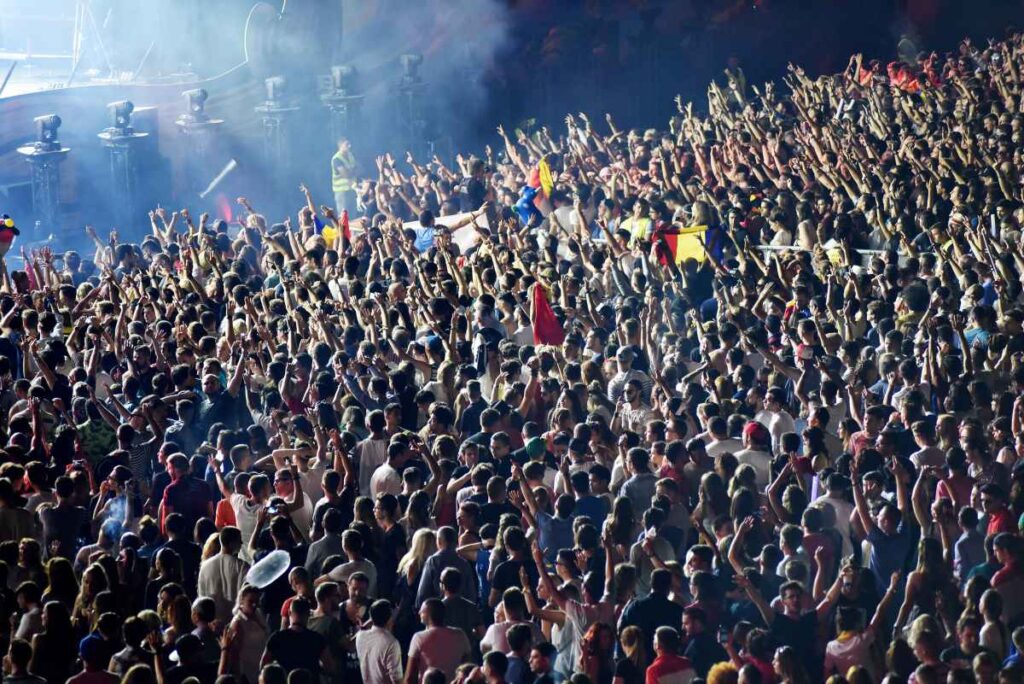 When Target Field isn't hosting home games for the MLB's Minnesota Twins, you can catch performances from some of the biggest names in the music industry— from Billy Joel to Florida Georgia Line and everything in between.
Theaters in Minneapolis
4. Granada Theater
With a maximum capacity of just 600 people, Granada Theater certainly isn't one of the most spacious music venues in Minneapolis. It's also worth noting that its seating hall is much narrower than that of a traditional theater.
Nonetheless, one of the venue's calling cards is its Uptown Restaurant & Bar. Arrive an hour or two earlier to dine on fine cuisine before doors open!
5. Varsity Theater
Established in 1915, Dinkytown District's Varsity Theater was once a movie theatre located just steps away from the University of Minnesota. Since then, Varsity Theater has been rebranded as one of the best music venues in Minneapolis.
Despite its 950-person capacity, Varsity Theater draws plenty of national acts, as well as its fair share of local artists.
6. Orpheum Theatre
A beautiful 2,579-person capacity venue established in 1921, Orpheum was once owned by Bob Dylan and David Zimmerman before the Minneapolis Community Development Agency bought it in 1988 and renovated it.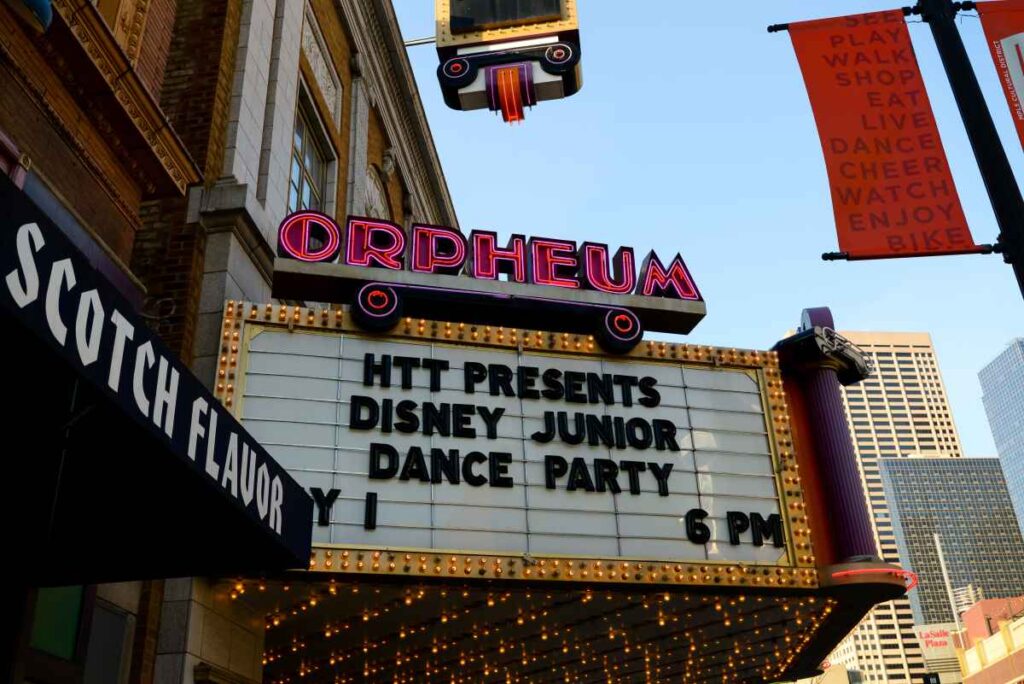 Today, Orpheum hosts broadway and comedy shows, as well as live music events across all genres.
7. Pantages Theatre
Pantages is a 1,014-person capacity venue and one-third of the Hennepin Theatre Trust's trifecta. Although established in 1916, the theater closed in 1984 and was renovated in 1996.
Since reopening in 2002, the historic downtown Minneapolis venue has hosted hundreds of live concerts, shows, and plays.
8. State Theatre
Boasting a similar layout and aesthetic as Pantages Theatre but with more than twice the capacity at 2,181 total seats, State Theatre is the Hennepin Theatre Trust's third historic venue.
Established in 1921 and having reopened in 1991, State Theatre is a popular spot for not only live concerts but also comedy shows, plays, and other events.
Mid-Size Music Venues in Minneapolis
9. First Avenue
First Avenue is arguably the most famous club in the metro region, largely because this historic building features two separate stages in the heart of downtown Minneapolis. Since 1970, the venue has hosted plenty of iconic artists — including Prince, Eminem, and U2 — and emerging talent alike.
With a 1,550-person capacity main room and another 250-person capacity room, the First Avenue building hosts live concerts and events almost every night of the week.
10. The Armory
One of the larger mid-size music venues in Minneapolis, The Armory brings the atmosphere of a large stadium or arena to an 8,400-person capacity room. Boasting a spacious layout and bars on both sides, the venue's restrooms and amenities are easy to reach.
The Armory's enormous arched ceiling and tiered seating were previously used to host large sporting events. Today, however, the Minneapolis venue primarily hosts national touring artists.
11. The Cabooze
Established in 1974, The Cabooze is Cedar-Riverside's hotspot for both national and local acts. While the Cabooze is primarily known for its electrifying rock and metal shows, the venue also holds events for hip-hop, country, and other genres.
With space for only 1,000 people, the venue's indoor capacity is somewhat limited. Shows with outdoor seating do, however, allow up to 4,000 people.
12. The Fillmore
Not to be confused with longstanding music venues in Charlotte, Philadelphia, and San Francisco with the same name, The Fillmore is one of the newest music venues in Minneapolis — having only opened in 2020.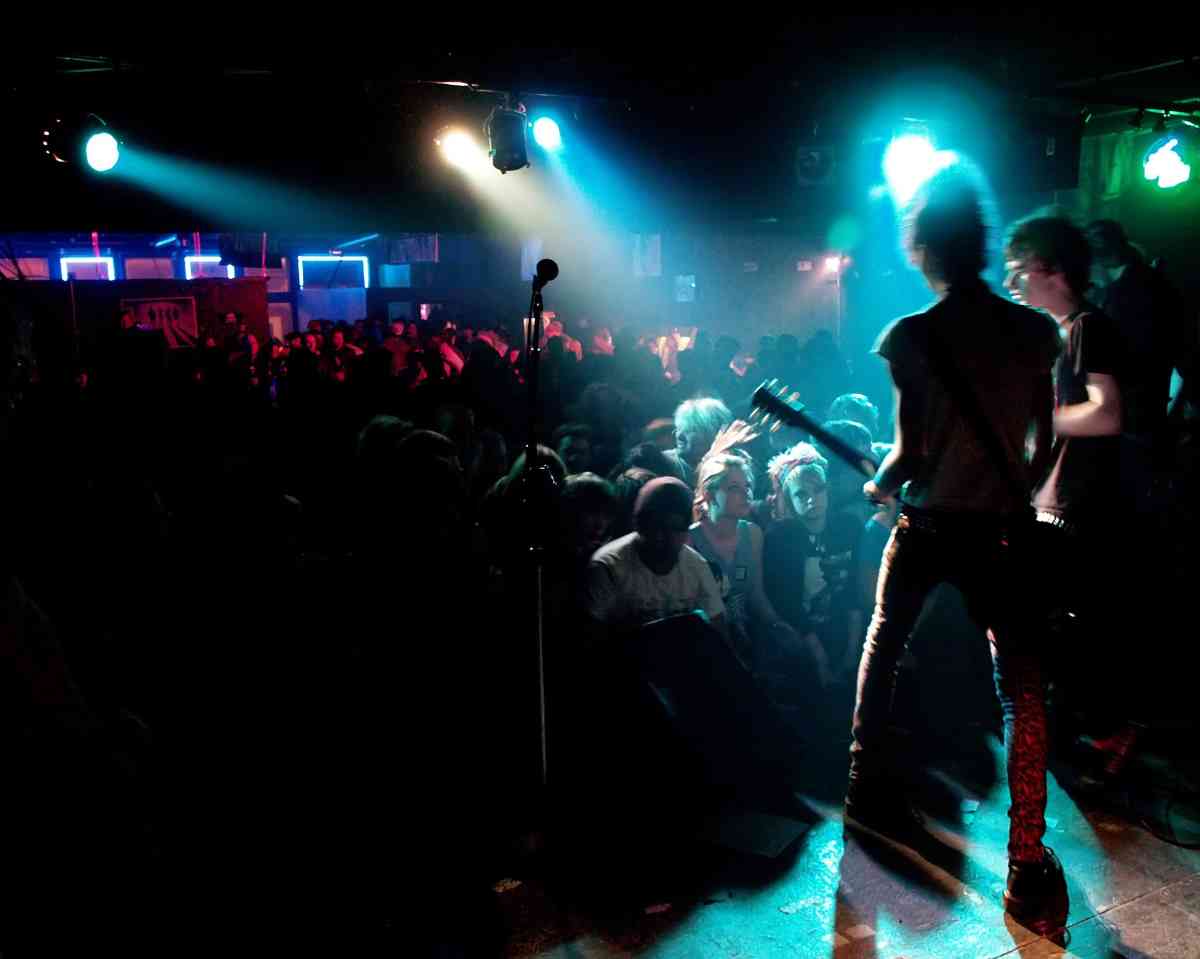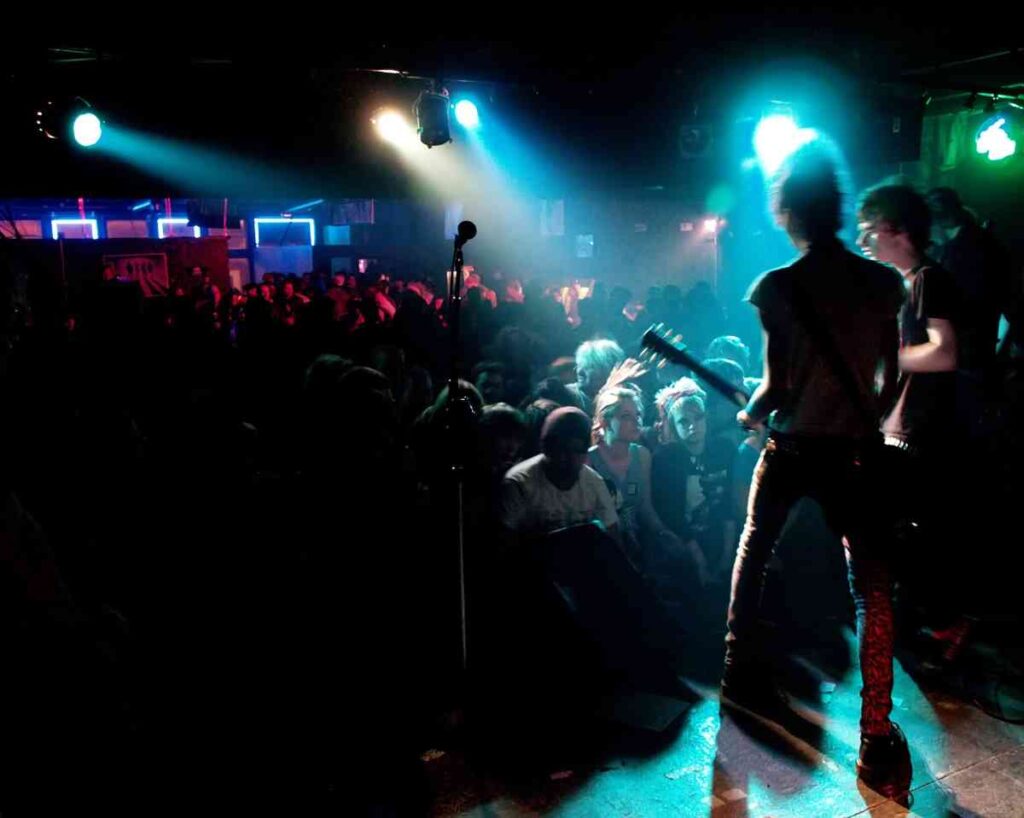 This 36,000 square foot facility allows between 1,850 and 2,000 people per event, and boasts many exciting amenities — including multiple bars and a VIP lounge.
Small Music Venues in Minneapolis
13. The Cedar Cultural Center
In the same area as the Cabooze, you might run into the Cedar Cultural Center — a 625-person capacity nonprofit music venue dedicated to the appreciation of local arts.
While the Cedar Cultural Center is unlikely to welcome big-name touring artists through its doors, it has been a haven for the Minneapolis underground music scene since 1989.
14. Dakota Jazz Club
At downtown Minneapolis's Dakota, jazz is the genre of choice. Seven nights a week, you'll hear lively drums, bass, piano, horns, and woodwinds emanating from this 260-person capacity club.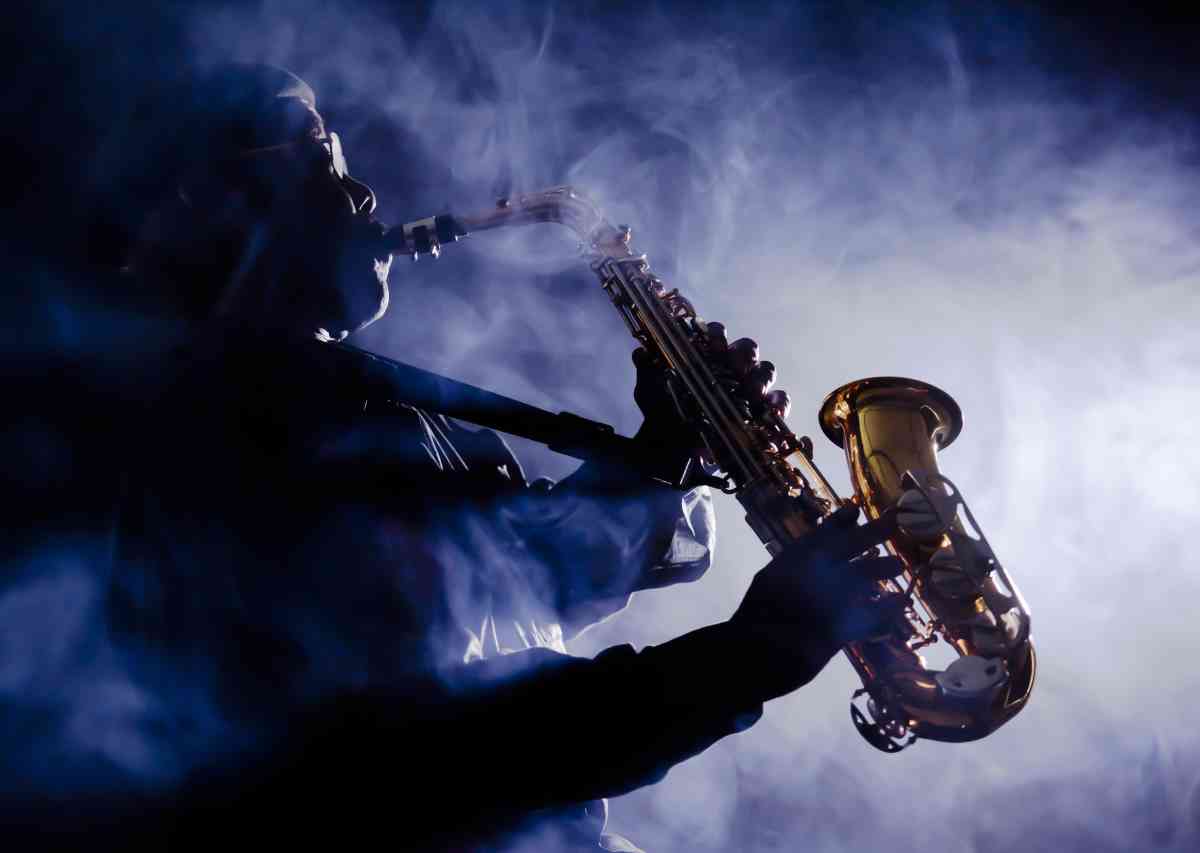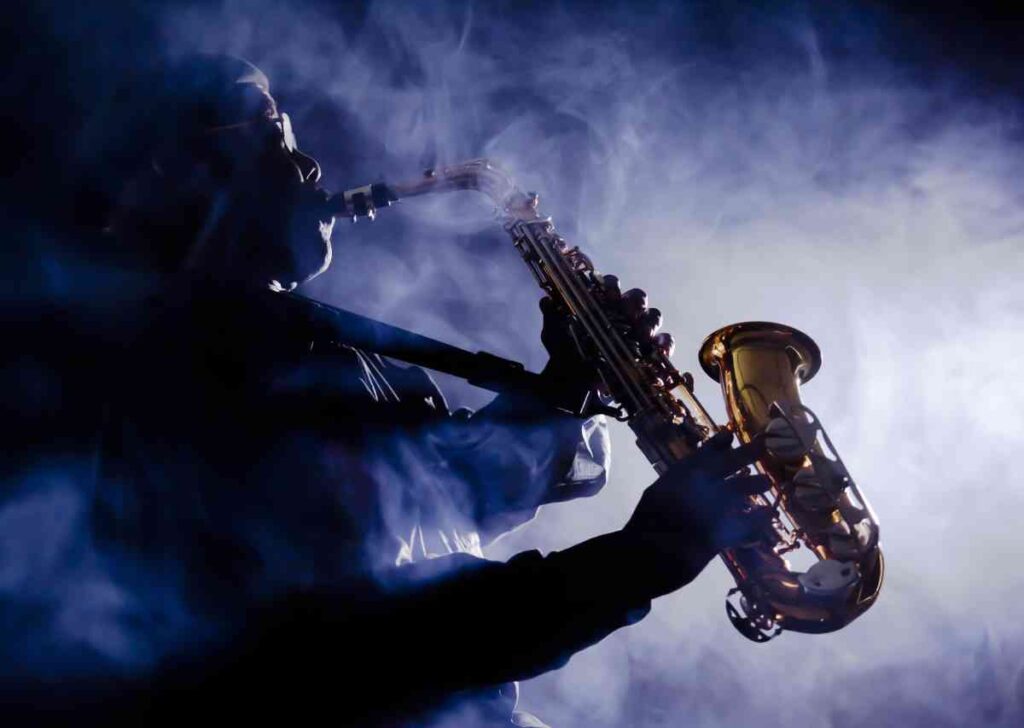 An equally great spot for a delicious meal and cocktail, Dakota provides a little bit of everything for an enjoyable evening of entertainment.
15. Icehouse MPLS
Established in 2012, the two-story Icehouse MPLS offers a diverse palette of live music against an industrial backdrop.
As the 275-person capacity venue provides American cuisine, drinks, and live performances every night of the week, Icehouse MPLS is the perfect venue to discover your next favorite local artist.
16. Uptown VFW
Uptown VFW is not one of your run-of-the-mill music venues in Minneapolis.
Owned and operated by the Veterans of Foreign Wars, this 440-person capacity venue is known for hosting karaoke and game nights in addition to regular live music performances.
17. Fine Line Music Café
Tucked away in the Warehouse District, this two-story music venue has been hosting live shows since 1987.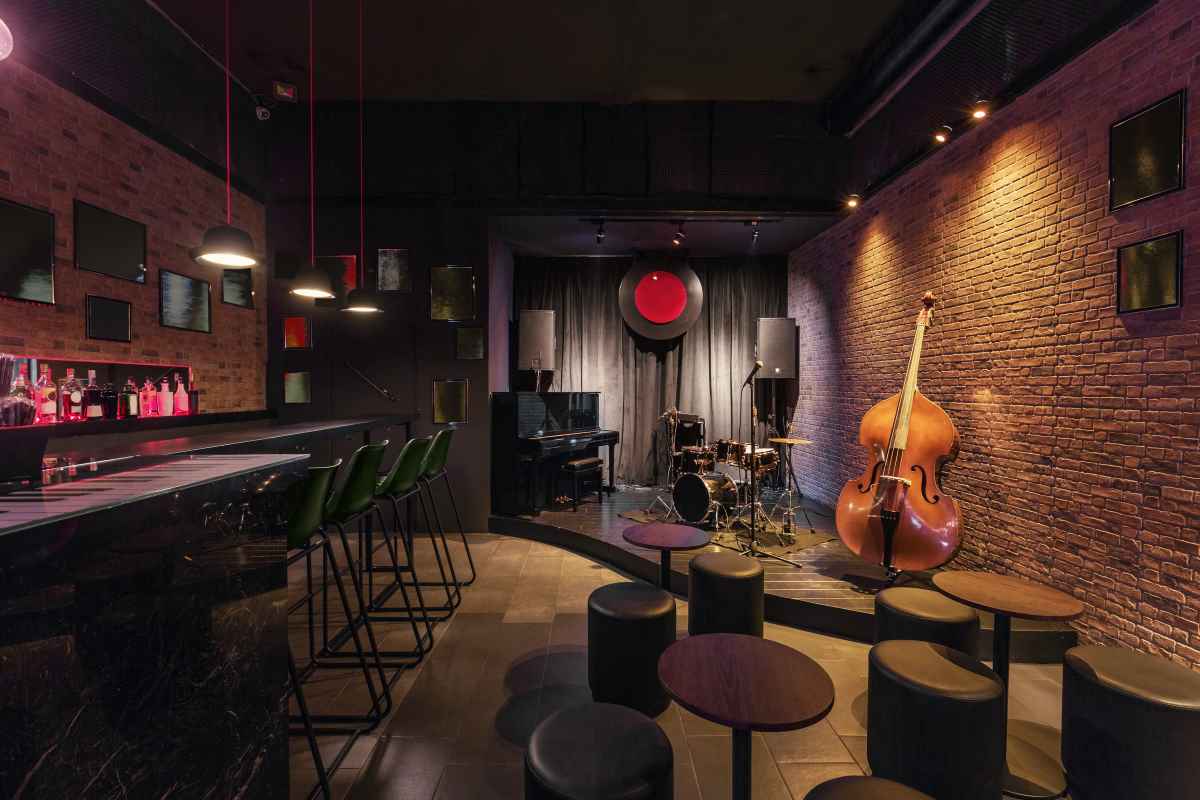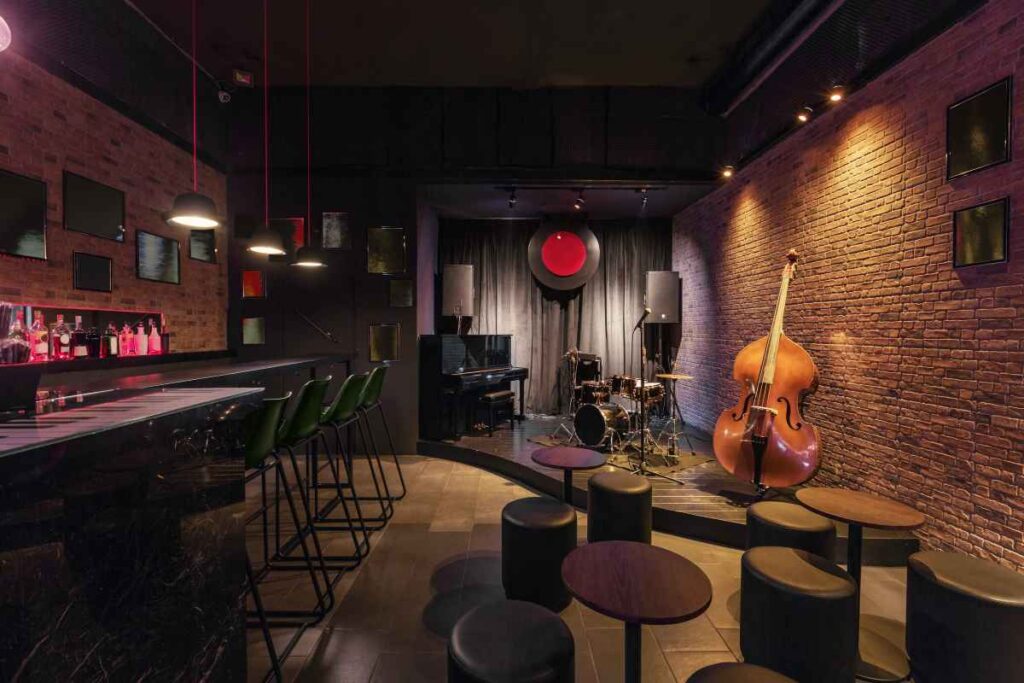 Despite its 650-person capacity, the relatively small Fine Line Music Café has managed to pull multiple global icons in the past 30 years — including Prince, Lady Gaga, and John Legend.
18. 331 Club
Located in the Northeast Arts District and founded back in 1899, 331 Club is one of the oldest and most beloved music venues in Minneapolis.
Although the club only holds up to 150 people per event, its sleek appearance and unmistakable charm have kept it in good stead as one of Minneapolis's live entertainment mainstays.
Wrapping Up Music Venues in Minneapolis
Whether you prefer world tours or the underground music scene, there are many music venues in Minneapolis where you can enjoy a memorable concert experience. Buy a ticket and support your favorite artist today!
Beyond live music, Minneapolis is home to all kinds of exciting attractions and events. Check out our Minneapolis attractions page for more information!
Still looking for more fun adventures? Then checkout all the great things to do in the Twin Cities!
Ready for more Minnesota advice, info, and guides? Whether you're a local or a passerby, discover the best of Minnesota that our great state has to offer!
Looking for Minnesota winter inspiration? Check out our Minnesota winter guide for activity ideas, winter apparel suggestion, and endless ways to enjoy the snow!
Looking for some warm weather recommendations? Discover spring and summer in Minnesota for best destinations, travel recommendations, small (and big!) town events, and more!
About the Author
Latest Posts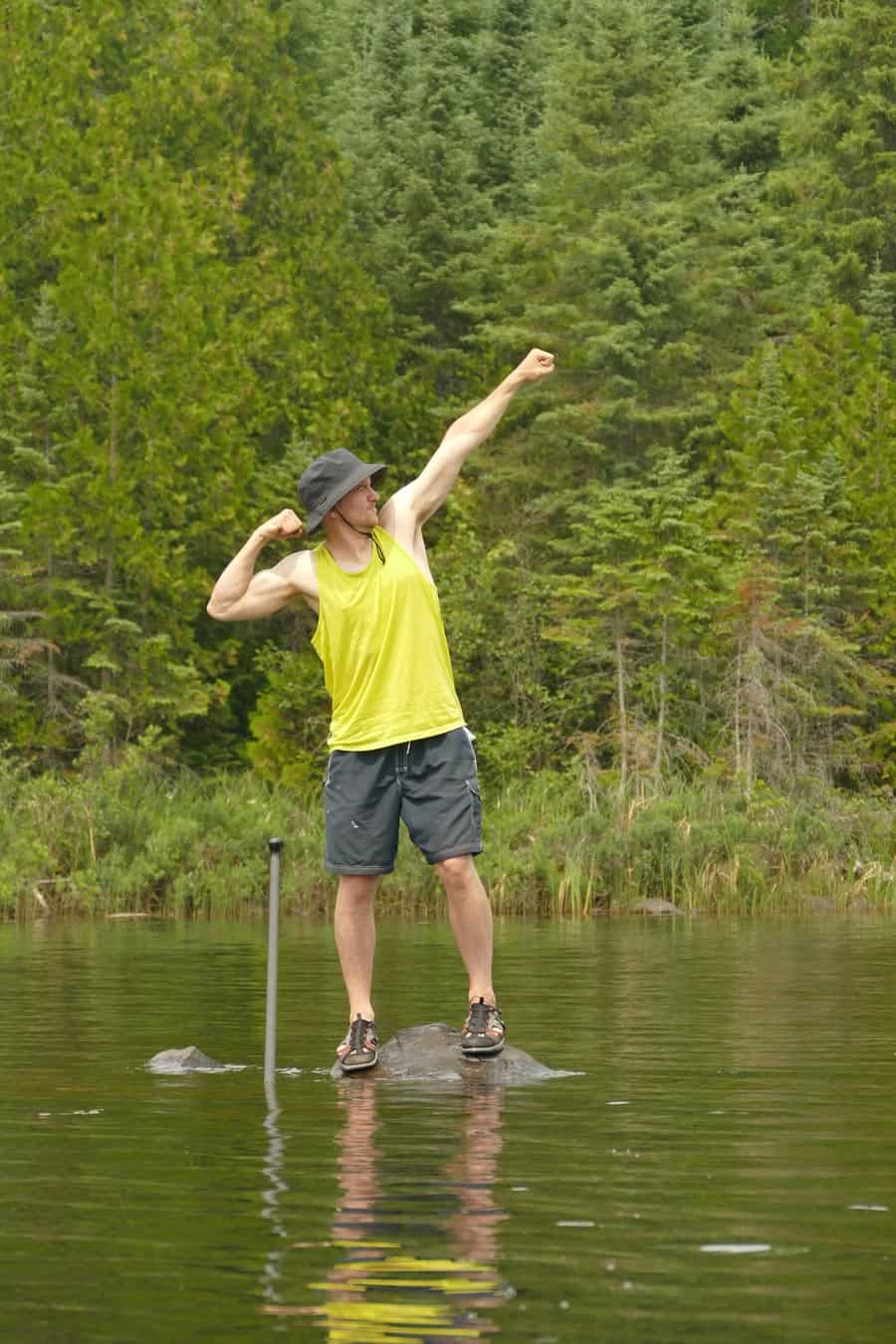 Born in Madelia, MN, to a now 5-generation Minnesota family, Ryan's MN roots go deep.
A painter by day, Ryan founded Life in Minnesota in 2013 with his wife Kelly to chronicle their musings on everything Minnesota. Ryan and Kelly are raising their 7 kiddos in Maple Grove, MN.
When he's not shuttling his kids around to hockey practice, you might find him in the shop working on his leatherwork. Undoubtedly, there will be a family trip to the Boundary Waters Canoe Area every summer, and of course weekends at Grandpa's cabin up north in the summer.