We needed a vacation, but with a 5 month old baby there was no way we were going to drive to The Dells or take off towards The Black Hills. Back to school was just around the corner so, my husband and I thought it would be fun to try a Staycation. Such a great idea, however Mama needed to get out of the house! Which would mean we needed to take a Nearcation. We planned a overnight stay away at a nearby hotel. What is a staycation? It is where you stay at home, but plan fun things to do in your area for a short period of time. It may or may not include going swimming at a beach/pool, going out to dinner, taking in a movie. What is a nearcation? This is when you do not stay at home, but you stay at a near by hotel. Traveling 30-50 miles from your home. Doing similar things you would do on a vacation.
We didn't tell the kiddos about our plan. Instead, we told them we had some surprises for them that day. I took the crew of children to the Science Museum for the day while Ryan worked on some websites at home. Side note if you want to upgrade your site my husband is amazing at website marketing. Ryan plug in and done.
I was sneaky while they were walking around. I made a phone call over to the Kelly Inn in Plymouth and arranged a poolside room for that afternoon. On our way home Keegan was trying to guess what the next surprise was going to be. He thought it was a new van for our family. Yes, we could use a new one because our current one has almost 300,000 miles on it. Driving it tell it dies is our motto.
I told the kids to go around back and wait for a parent to come and get them. I needed to pack them all up really fast. Well, it was hot and they were a little crabby. We let them in and told each of them to pack themselves we were going to stay at their Grandparent's house for the night. We also told them to pack a swimsuit because Grandpa knew of a splash pad near by. On the way there our 13 year old figured that was a bunch of hog wash. He said he knows the way to Grandpa's house and that wasn't it.
As we pulled up to the Kelly Inn Keegan said "I knew it!", Mikaela had a huge grin on her face and did a little jump in her seat, Jadis made her typical "eeekk" sound and Ruth just didn't get it. In our rush to get out of the house we forgot to grab snacks!! A little trip to the Holiday Gas Station and we were set to have a blast at our Nearcation at the Kelly Inn.
Our room was really nice and clean. Relaxation set in immediately!
It didn't take long for my family to make themselves feel right at home…
The poolside room was wonderful! We swam most of the time we were at the Kelly Inn. We chose the Kelly Inn in Plymouth because of the two pools. One is small for your toddlers and on the other side they have a larger pool with two slides.
Jadis learned how to swim underwater this summer. She was having so much fun showing us how she can hold her breath.
I am so proud of her.
Mikaela really enjoyed playing on the big slides and the hot tub. I liked the hot tub best, but the pool water wasn't too cold and I was in there quite a bit.
They had a hoop attached to the larger pool. Keegan loved playing basketball in the water. Ryan tried to make a basket while going down the slide…he didn't make it.
We took a break for some Green Mill Pizza (which is attached to the Kelly Inn). The price is high and the pizza is so so. I would have rather called and ordered Pizza Hut.
Back to the pool!
The little toddler pool also has water coming out of tubes. You can kind of see it in the background of this photo…
We all had a great time at the Kelly Inn in Plymouth, MN. We left there feeling fresh and ready to jump into a new school year. Goodbye Summer of 2012 – it was a really fun time. If you are looking for a place to go to for a Nearcation you can go to the Kelly Inn in Plymouth, too. It was a wonderful way to get away.
Kelly
side note: I received a discount on the poolside room at the Kelly Inn in Plymouth, MN in return for a post. Totally worth it!
About the Author
Latest Posts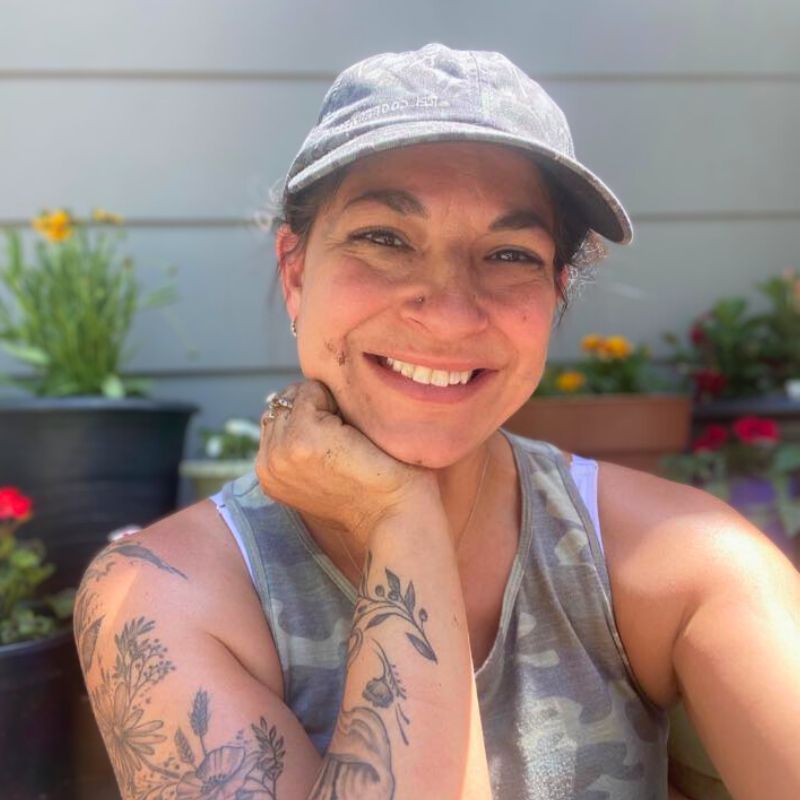 Hi! My name is Kelly and I run Life In Minnesota with my husband, Ryan.
My vision for LIM is that it shares engaging stories of unique Minnesotans and that it's considered a wonderful resource that helps make every life in MN more awesome!
I can be reached at kelly@lifeinminnesota.com
#LoveWhereYouLive #LifeInMN