A few weeks ago Ryan and I came up with the idea that it would be fun to surprise Jadis with a special day off of school. I have never been to Mall Of America's Sea Life before mainly because it would cost us a lot of money to go as a whole family. Since it was going to be a "Fun Day" we wanted to make it one to remember. I was thinking they would love the underwater tunnel and seeing real sharks up close, so Sea Life was the place for a our adventurous outing.
Fascinated By Jellyfish
There are many types of Jellyfish in the world. In fact, there has been a species of Jellyfish that were recorded as being the size of a human! My kids were amazed by the serene movements of the Jellyfish at Sea Life. Jellyfish actually don't swim well and are dependent on the current of the ocean to move them along their journey throughout the ocean. I have to admit I was also captivated by the Jellyfish.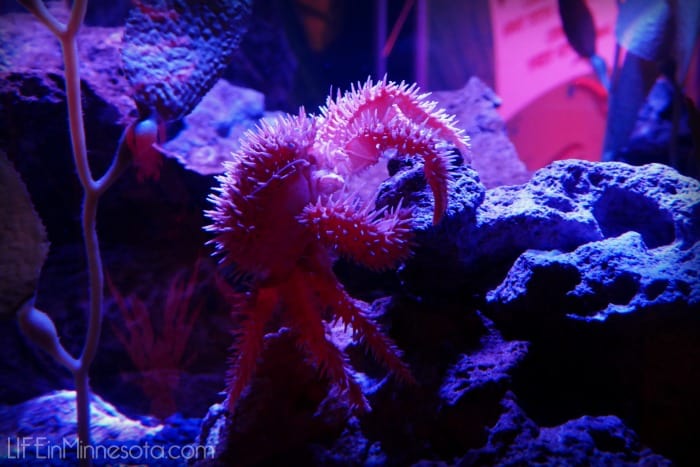 It was delightful watching the kids explore each tank. They would walk up to the glass with faces full of wonder. Each time they found what lived on the other side was followed with an unexpected amazement. Which, I got a chuckle out of because after a few times I thought they would start to expect some sort of underwater life, however they were in awe no matter what was before them.
Lunch?!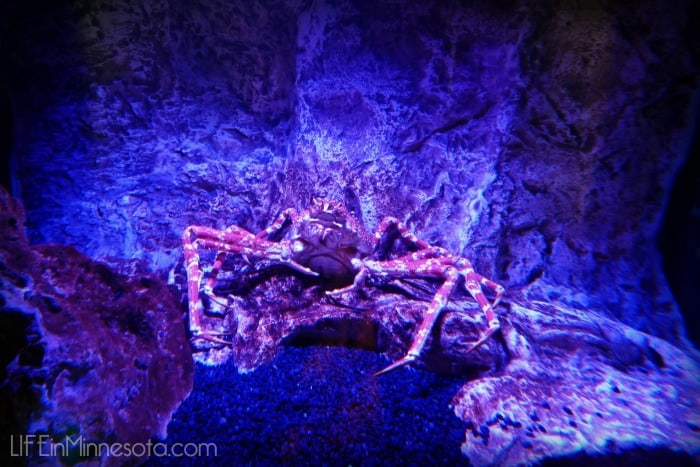 The second I saw this crabby guy immediately I said "Yum." It was really neat to share the process of how we get some of our food with the younger kids. If I had been planning better I would follow the trip to Sea Life at Mall Of America with a sea food meal.
A Familiar Face
Or should I said a familiar fish? My children no longer look at a Clownfish and call it by it's true name. Instead, they are all Nemos! Thanks to the famous Pixar Movie, Finding Nemo, Jadis was able to share her knowledge of Clownfish with me. Did you know the Percula Clownfish is a type of clownfish that introduces itself to the anemone by performing a fishy dance?
Facing My Fear Of Sharks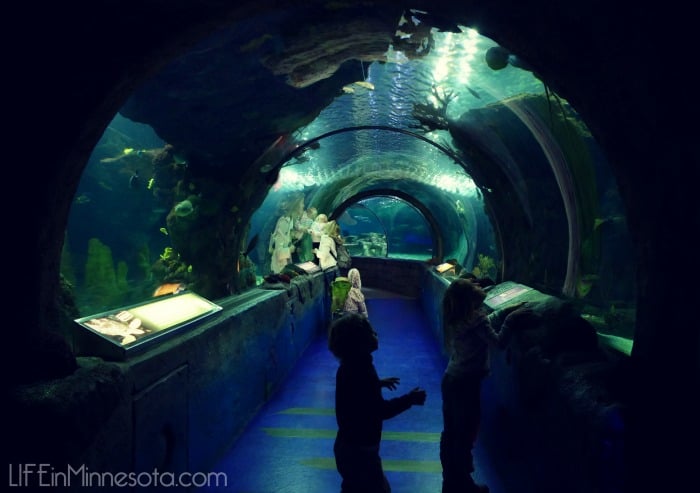 Everyone has some type of fear in life. Mine is a bit over the top since my chances of facing a shark in Minnesota are extremely thin, yet I am very fearful of being in a large amount of water because of sharks. I am not kidding, my heart rate was through the roof at this point. I knew there were sharks showcased in the tunnel of Sea Life and I was prepared to go in with my eyes closed. That plan didn't work very well due to all the other incredible animals swimming around. I didn't want to miss out on experiencing the turtles and the enjoyment my family was having watching everything swimming pass, so I walked around with one eye closed!
Sharks In Minnesota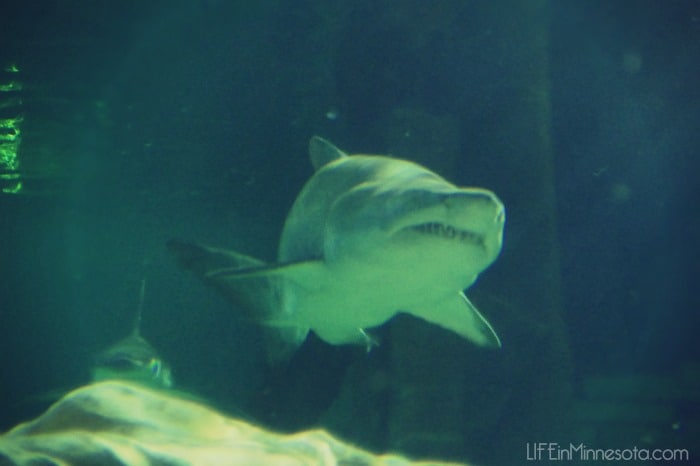 I am happy to confirm the 300 foot glassed tunnel gives you the feeling of being up close and personal with the sharks without having to actually be swimming with them. Of course, the option to truly swim with the sharks is there for SCUBA certified divers. You could stay all night by hosting a sleepover Birthday party at Sea Life, too! That is wonderful for those of you who like to live on the "Wild Side".
Mysteries Of The Rainforest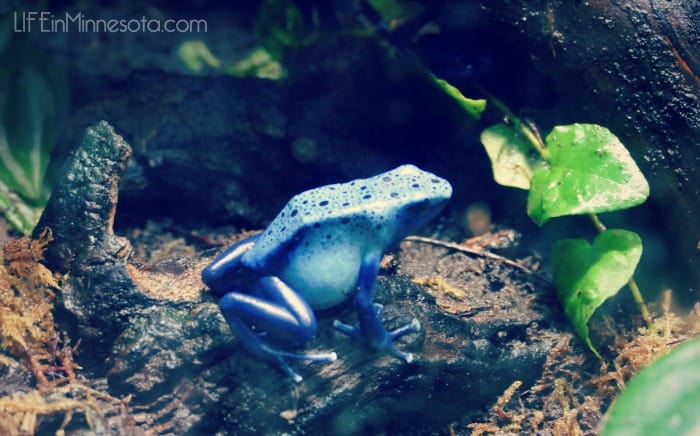 As I was feeling more at ease, we entered into an area housing rainforest creatures. We were able to see Cayman (small relatives of gators), poison dart frogs, and more. It was a nice change from the shark tank!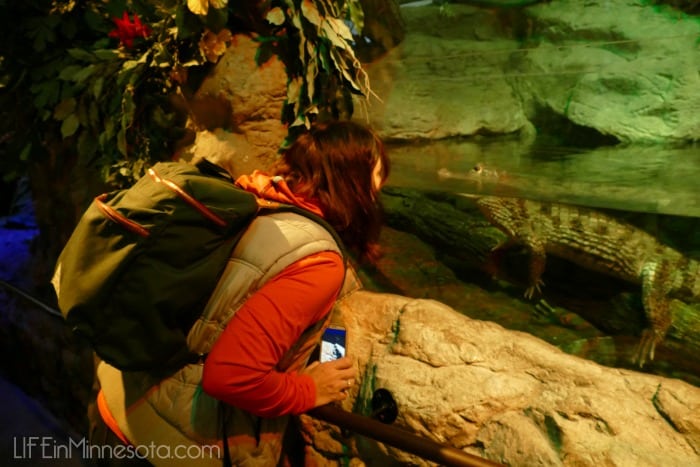 During our trip through the different areas highlighting many types of animal life, I realized how lucky I am to live in the Twin Cities, Minnesota. My largest animal threat tends to be the summer mosquitoes. Which I use the Thermo-Cell to keep them at bay when I am enjoying Minnesota's great outdoors.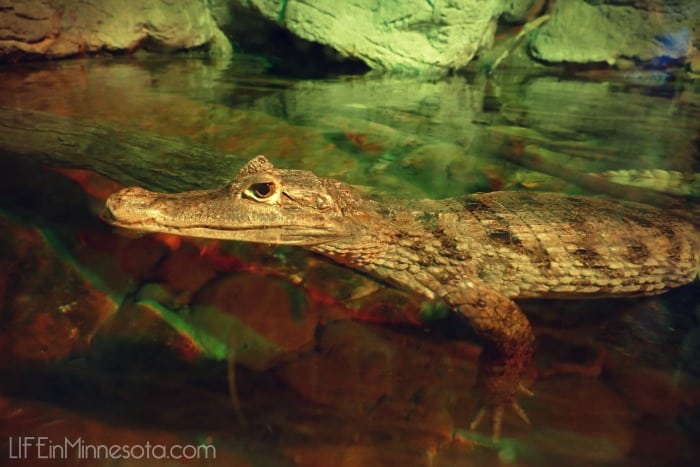 We went to Mall Of America's Sea Life as a way to get out of the house after a cold winter stretch and to spend some one on one time with our younger kids. After our visit I thought about all the ways we could use our trip to teach them about animals we don't see often, yet are still very important to our world.
I am excited to share with you that Sea Life is expanding! In March 2015 Sea Life will include a new section called, Stingray Adventure. There will be a 15,000 gallon Ray Pool where kids of all ages can touch and feed the Stingrays. Also, they will have an all new Pacific Northwest coast touchpool for guests to experience.
You can get tickets for your family's marine day at the price of $24.25, plus tax for adults, $17.25 +tax for children 12-3 years old and kids under 3 are FREE. The price is pretty high for our family of seven, however you can get tickets discounted by purchasing them online for as little as $15.99 and $12.99.
Kelly
Thank you to Sea Life for sponsoring LifeInMinnesota.com
Still looking for more fun adventures? Then checkout all the great things to do in the Twin Cities!
Looking for more autumnal activities? Then visit our Minnesota Fall page to find inspiration for sweater weather fun!
About the Author
Latest Posts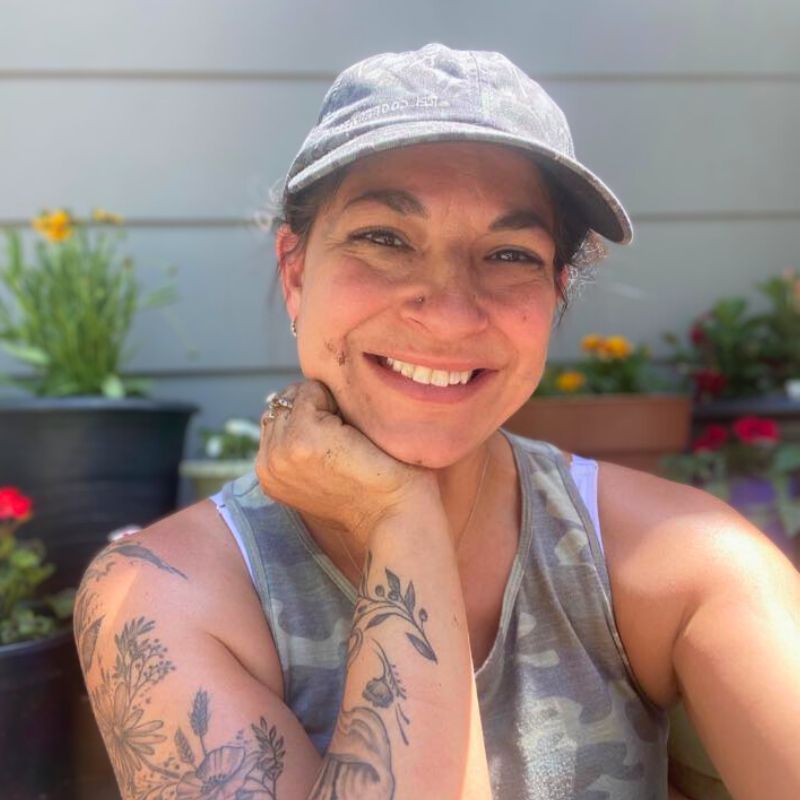 Hi! My name is Kelly and I run Life In Minnesota with my husband, Ryan.
My vision for LIM is that it shares engaging stories of unique Minnesotans and that it's considered a wonderful resource that helps make every life in MN more awesome!
I can be reached at kelly@lifeinminnesota.com
#LoveWhereYouLive #LifeInMN