My Valentines Day post is all about my love for cake & a yummy new Bakery!
I had a chance to take my 3 younger children to a new Bakery called Taste of Love, located in St.Paul off Dodd Rd.
The girls were super excited to have a treat while Mommy was busy taking photos and talking to the owners of Taste of Love Bakery.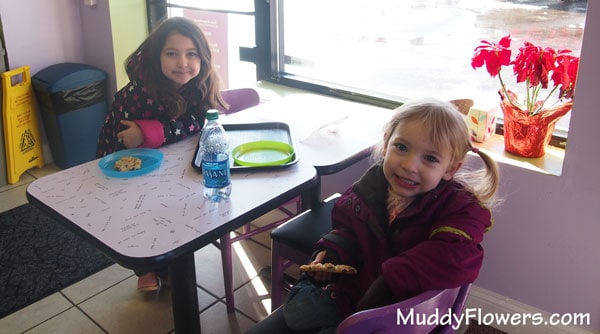 Marie Philippi never imagined herself starting a bakery with her friend and co-owner Leann Larson, but here they are in the heart of Saint Paul in a renovated building they call Taste of Love.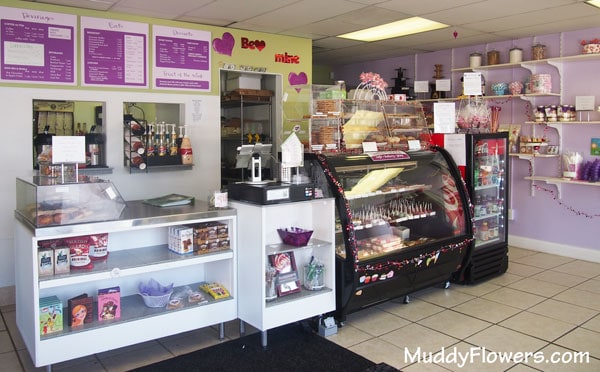 It all started with a white chocolate raspberry cake shaped like an Easter Egg she made for her family. Her relatives were impressed with the taste and started requesting more cakes from her. She found herself trying new things and really enjoying making special cakes for others. That was three years ago.
Marie set a goal for herself to make one cake a week before she moved her hobby to become a real business. It didn't take long before all her efforts needed a sidekick. Her friend Leann was her daycare provider and she was interested in joining forces to make the awesomeness we now know as Taste of Love Bakery.
However, it didn't come easy for these two ladies. Long hours, late nights, less family time have all been a huge part of building their success. In fact, Leann was still doing full time daycare services and Marie took on a job at Target in the bakery area just to learn more. After reaching goals in 2011 the two of them rented a kitchen in New Hope. Adding more desserts to their cake options they started catering. The High risks they were willing to make equaled a wonderful reward for their business. Outgrowing the space and the fact it was a ways a way from each of their homes they decided to adopt the unloved building they are in today. They spent months redoing the space. Hired contractors were a nightmare. Both families called on friends and family members for much needed help in repairing the bakery.
They have a Play Area!
I was impressed with not only the tasty treats I was being served, but they are the only bakery I know of that caters to children the way they are at Taste of Love. Mom groups are making it their go to place to let the kids play while they get a chance to catch up over a sandwich or a few cookies. They are working on scheduling a story time for families, too.
What a fantastic idea!
Ruthie enjoys playing kitchen as I nibble on a cake pop 🙂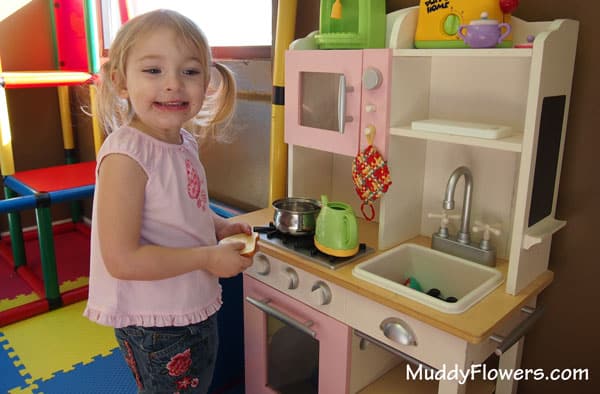 The cake pops were so good, much better than my boxed kind I got at CUB Foods. Just look at them…
Taste of Love Bakery owners use some recipes which have been passed down from relatives. Like a Grandma's Red Velvet and Sugar Cookies that have been apart of Leann's life since childhood. Leann told me they do a lot of taste testing and research of different types of recipes. I was hoping to get signed up for that job. I like being helpful. 🙂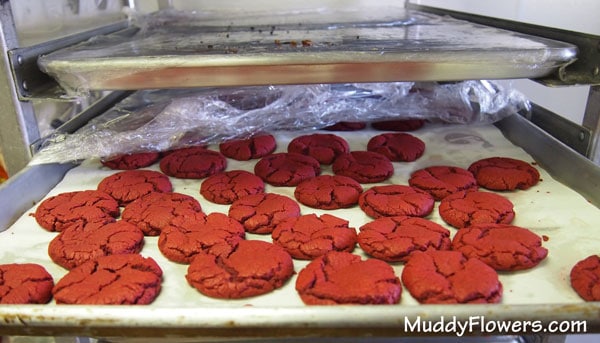 The name Taste of Love Bakery was based on the fact that everything made there in the kitchen is made of the ingredients you love, the look you love and the person behind it put a lot of love into making it perfect for you.
You can relax in the lobby area while you wait for treats or relax there while you plan the design of your next Birthday Cake. It's so cute, I think they did a great job decorating the bakery.
When Marie was just starting out she won a cake contest and got to meet the one and only Cake Boss, yep she met Buddy. Her winning cake looked like a bowl of Sushi.
I would love this cake for Isaiah's 1st Birthday Party!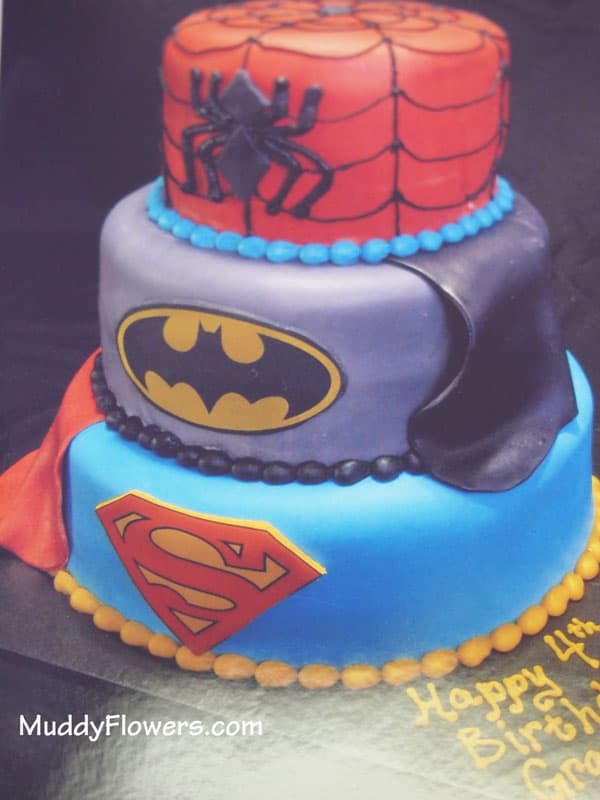 I also really like their Farm Theme Cakes.
I know a Farmer who would like the looks of this green cake.
The people behind these works of art are very dedicated to bringing you and your family something memorable that you will love. A lot of energy has been spent to make this place a reality. I do hope you will join me in supporting a new business that is geared to giving people such a wonderful place to experience with your children, partner or friends and to top it all off they have great food.
xoxo Kelly
870 Dodd Road, St. Paul MN
651-321-4455
Mon. – Fri. 6:30am – 7pm
Sat. 8am – 5pm
Sun. Closed