---
Features to Consider When Looking to Buy the Best Kayak for Bass Fishing
It can be difficult to pick between several kayaks because of the unlimited options and features that come with a fishing kayak. These are the key features you should think about when selecting a bass fishing kayak.
It's important to evaluate your fishing scenarios to accurately match the features with what works best for you. It can look daunting at first, but when you break it down, the choices become much clearer when selecting the best kayak for bass fishing.
Stability
The best kayaks for bass fishing have maximum stability. Bass fishing requires many casts to different targets, and standing gives you the greatest mobility.
The stability of a kayak is determined by the hull design. It's the part of the kayak that sits beneath the water. Look for designs that have outside ridges with a flatter middle. That will give you the greatest stability and allow you to move around without worrying about tipping.
Propulsion
There are three main ways to move a bass fishing kayak from spot to spot. With a dual-sided paddle, foot pedals, or an electric motor. Hand paddles are the most common method for all types of kayaks. The two other options are best when you get into kayak bass fishing.
The best kayaks for bass fishing allow you to position yourself hands-free with either foot pedals or a motor. This is important because you want to be able to make a cast exactly when you want to. Fumbling a hand paddle could make you less efficient with your casts.
Foot pedals are designed to be worked back and forth, similar to how you would ride a bike. Depending on the brand, the foot pedals move a small propeller or fins to drive the kayak forward or backward.
Motors come in many shapes and sizes but are designed to do all the work for you. They can be controlled with a push of a button and steered with hand control.
Storage / Layout
The best kayaks for bass fishing have well-designed layouts. A successful bass angler is constantly making adjustments, and having ample storage is key.
Having enough storage and being able to easily get to it is a must. That's why kayak layout is also important when talking about storage. Easy-to-reach compartments or perfectly placed rod holders should be on your mind when looking for a kayak for bass fishing.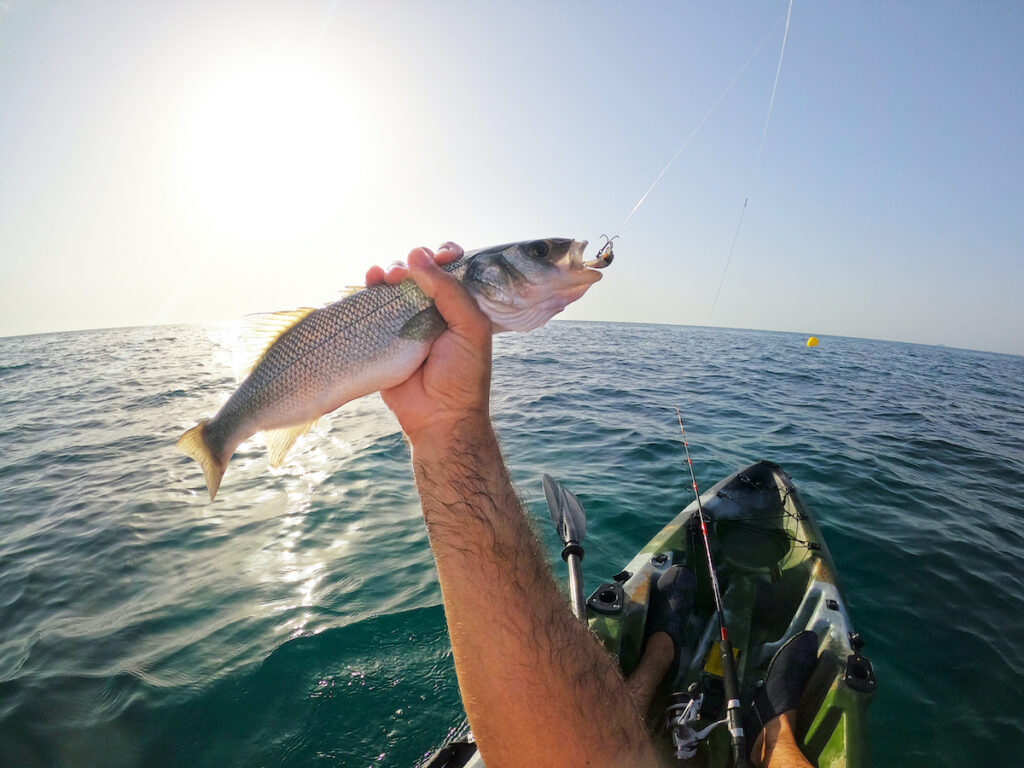 Maneuverability
Kayak control is huge in bass fishing. Positioning your kayak correctly will give you the best chance of making the perfect cast. That is why maneuverability is a top priority for the best kayaks for bass fishing.
A majority of the bass fishing kayaks range anywhere from 10 to 12 ft. The trade-off regarding length is that longer is better for efficiency on long paddles, and shorter kayaks are better for quick turns.
If you fish in tight spaces, go for a shorter kayak. If you like going farther distances from spot to spot, look towards the longer models.
Comfort
Whether you are going out for an hour or the entire day, discomfort can ruin a fishing trip. The seat positioning makes it hard to enjoy bass fishing if your body aches. Find a kayak that will allow you to be out there for hours.
Seat material, design, and positioning all play a role in comfort. You will want to find a kayak with a seat that has plenty of padding or mesh-like material.
Positioning is also key. Do you prefer to sit higher up on top of the kayak or lower with your legs within the kayak? Sit on and sit in kayaks have a completely different feel. Try the different variations to see which you prefer.
The best kayaks for bass fishing are the most comfortable.
Portability
How do you plan on getting the kayak to the lake or river? If you have a smaller vehicle and plan on putting it on the roof, get a kayak that is easier to get on and off. A shorter option may be the best fit for you.
If you have a larger vehicle, like a truck, or plan on getting a trailer for it, you can choose to get a longer kayak. There are many ways to transport a kayak, and thinking about all the options before purchasing is a must.
Durability
Some of the best kayaks for bass fishing are the most durable. You would want a durable kayak for bass fishing for several different reasons.
The first is where you plan on taking it. Bass hang out near rocks, under trees, and around stumps. There is a good chance you will bump into things when bass fishing. Select a kayak that will stand up to the areas you are going to take it.
Another reason to look for the most durable kayak is because of the amount of gear you will be bringing with you. Between the multiple packs of gear and tackle boxes, there will be a lot of additional weight added. Having a durable frame will allow you to bring everything you need without pushing the limits.
The final reason the best kayaks for bass fishing are extremely durable is because of the accessories that can be added. Drilling add-on parts are common. Some of the items that can be added are fish finders, underwater cameras, trolling motors, and anchors. All of these add a lot of weight and require holes to be drilled.
---
Kayak Bass Fishing Frequently Asked Questions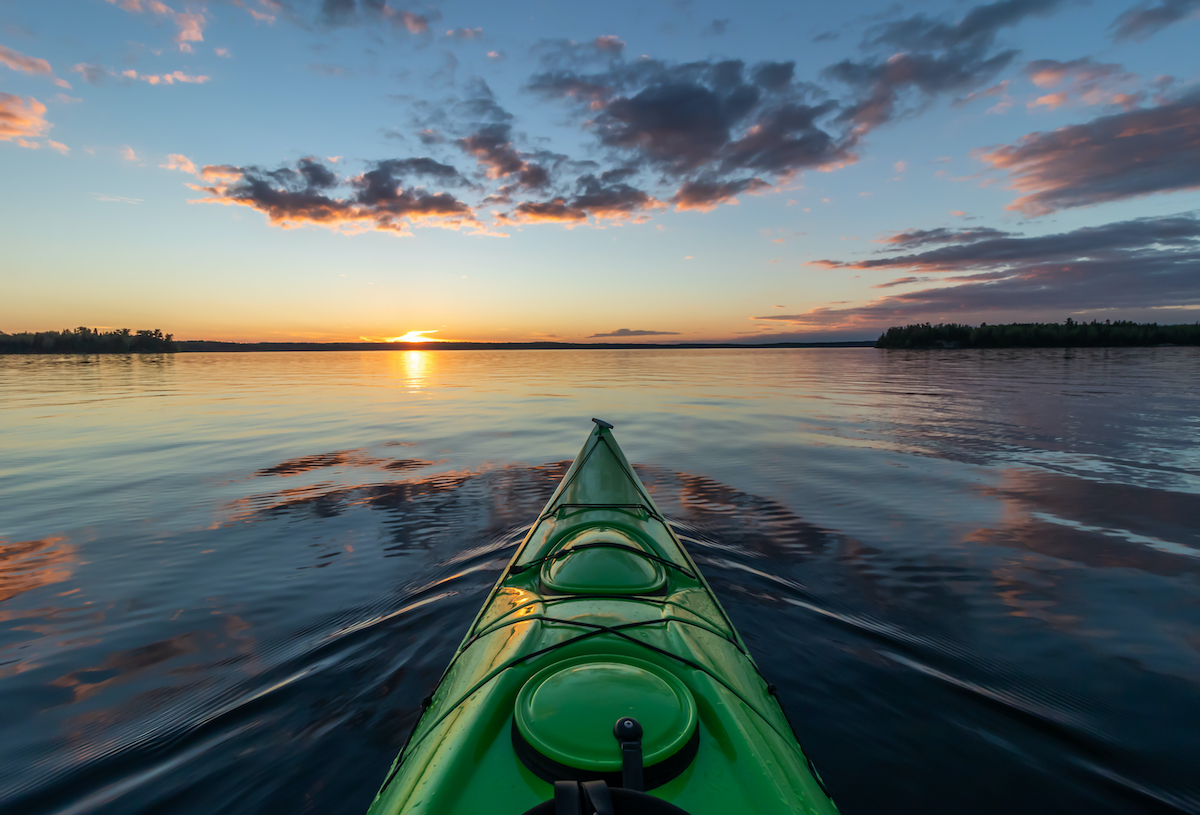 What type of kayak is best for a bass fisherman?
The best kayaks for bass fishing have great stability and storage and are easy to maneuver. Effective bass fishing requires you to make adjustments as the conditions change, keeping you on your toes.
Having a kayak that helps with that is ideal. Stability is important because it allows you to position yourself to make the right cast in many ways. Ample storage space is also needed to carry extra tackles. A well-designed hull allows for quick adjustments to get to the fish.
What is the best rod length for kayak bass fishing?
The best rod length for kayak bass fishing is 7' to 7.5' with a short handle section. The short handle makes it easier to cast when sitting down. There is less rod to get in the way of your life vest and sitting position.
St. Croix Rods have designed the perfect bass fishing kayak rod in their Mojo Yak Casting and Mojo Yak Spinning line of rods. They have the same great action as a regular rod but have a shorter handle specifically designed for kayak fishing.
Pairing the perfect rod with the best kayak for bass fishing will give you an edge on the water.
Is a pedal or paddle kayak better for bass fishing?
The best kayaks for bass fishing offer a hands-free method of propulsion, so a pedal is a better option than a paddle. There is a time and place for both, but the pedal option gives you more control over your fishing.
How do I choose a kayak for bass fishing?
You can choose the best kayak for bass fishing if you understand how you are going to use it. Match your specific scenario to the features mentioned above.
Length is a huge factor depending on your storage and transportation accommodations. Set a budget also. Features can add up fast, and knowing your all-in cost will help you decide between the features you need vs. want.
Can you bass fish from a kayak?
Yes, bass fishing from a kayak has grown in popularity over the years. It is sometimes even better to bass fish from a kayak because you can get to areas other anglers in boats can't get to.
With the advancements in technology, today's bass fishing kayaks come standard with many great features to make it easier to catch bass. From rod holders to motor mounts, there is no shortage of what you can do with a kayak.
---
Finalizing your Fishing Kayak Purchase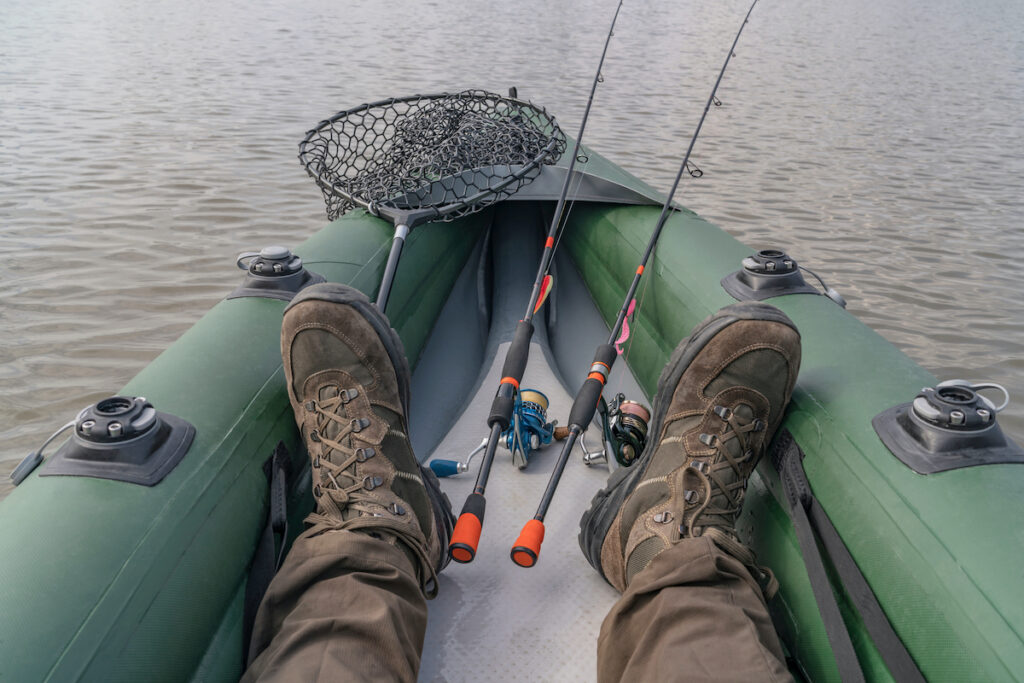 No matter what route you decide to go, all of these options provide a good fishing platform for someone looking to start or expand their bass fishing capabilities. The best kayak for bass fishing is the one that fits your specific needs. That way, when you do make a decision, you are confident that you made the right choice!
While you are waiting for your brand-new bass fishing kayak to arrive, check out some of the best places to go fishing in Minnesota.