The heat, the hot dogs, the hoopla… the Fourth of July is coming! Arguably the quintessential summer celebration in Minnesota, the 4th is a great time to get together and practice some patriotism.
It can be fun to host a gathering at home with slushies and sparklers and sprinklers. But sometimes it's fun to join in the celebrations put on by so many towns across the state!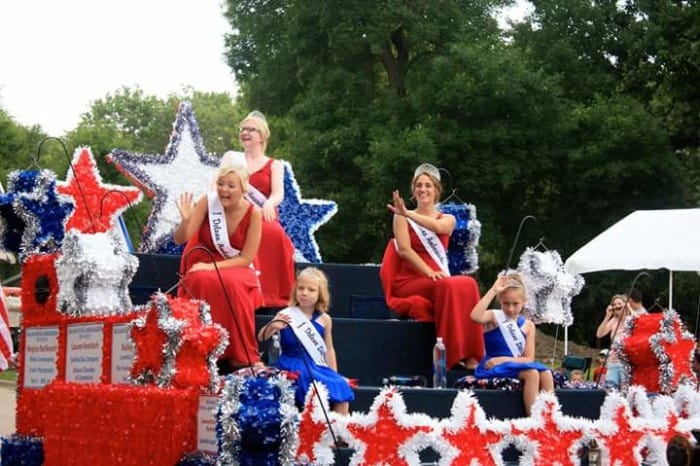 It's just something about the pancake breakfasts, the people, and the parades… Minnesota is famous for awesome town festivals!
There's just no Fourth of July like a small-town Fourth of July. So if the fried food, cold drinks, and star-spangled spectators are calling to you, check out which towns have the best Fourth of July celebrations!
1. Delano
Title for 'Oldest and Largest Fourth of July Celebration' goes to the great small town 4th of July celebration of Delano, MN. This celebration lasts a minimum of 4 days, and the fireworks show is la crème de la crème!
This celebration consists of SO. MANY. ACTIVITIES!!! Here are some to get you really excited:
5k Race
Bingo
Firemen Waterball
Kiddie Parade
Softball Tournament
Baseball Tournament
Kiddie Pedal Pull
Carnival
AHHHHHHMAZING Fireworks Show
Those are just the ANNUAL events! If you want to learn more about Delano check out Life In Minnesota's Small Town Featured Article here.
2. Elysian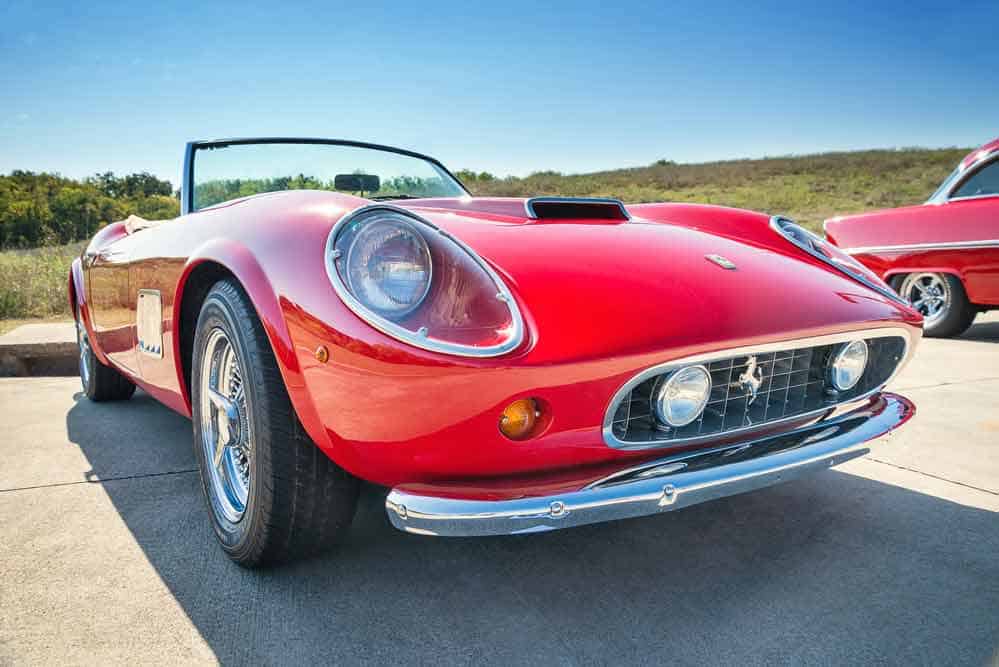 With numerous activities like a medallion hunt, a classic car show, kids fishing contest, and bean bag tournament (just to name a few), Elysian's Fourth of July Celebration lasts a full ten days from start to finish!
The festivities include a flea market, a silent auction, and one of the longest parades south of the metro. In addition to the traditional parade with candy, military units, and pageant princesses, the Lake Francis Lake Association hosts a boat parade!
Participants decorate their boats to look like floats, turn up their patriotic tunes, and drive the perimeter of the lake. Park along the lakeshore or join a friend on a dock and observe this small-town act of patriotism.
Perhaps the most anticipated event during Elysian's extravaganza is the culmination. The fireworks. The city shoots the fireworks up from DNR property on Lake Francis, and it's a tradition for community members to watch from their boats.
If you've got a watercraft, head to the lake at dusk, drop your anchor, and be awed by their incredible fireworks display. Be ready to join in all the boat-horn honking that follows the finale!
3. Longville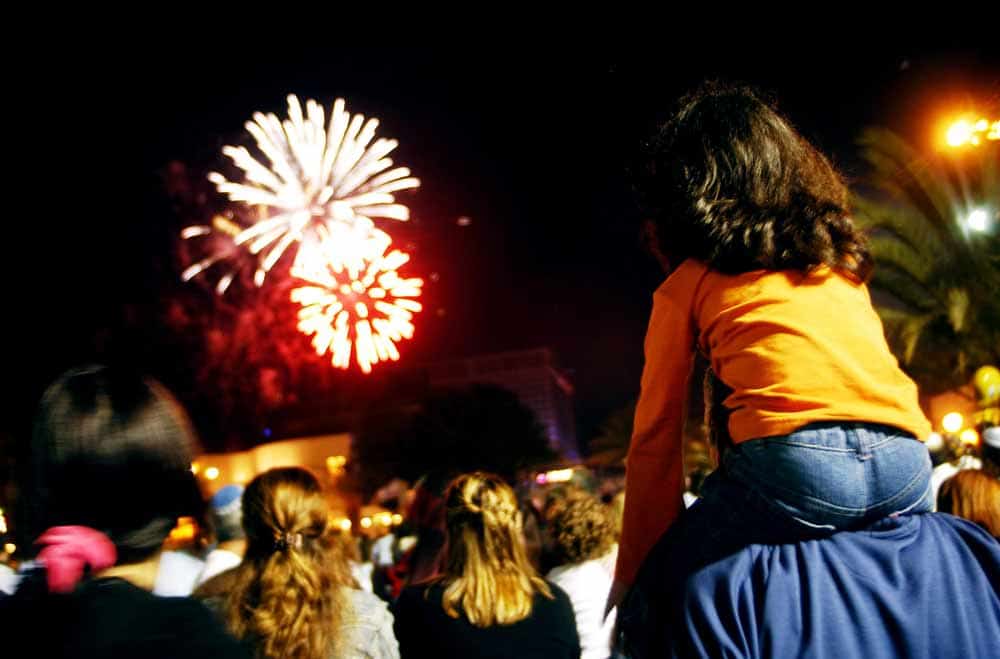 Best-known for their famed turtle races that occur every Wednesday during the summer months, Longville also hosts a fantastic 4th of July celebration. It all begins the evening of July 1st with great music. After that, Longville packs a lot of great activities into one day of celebration!
On the Fourth, numerous food vendors take over a city parking lot. Selling everything from cheese curds to snow-cones, the wide variety of options ensures there'll be treats for everyone to enjoy. A bean bag tournament and beer garden will appeal to adults, while kids can jump for joy in the free inflatables! Don't forget some cash for the town's bake sale!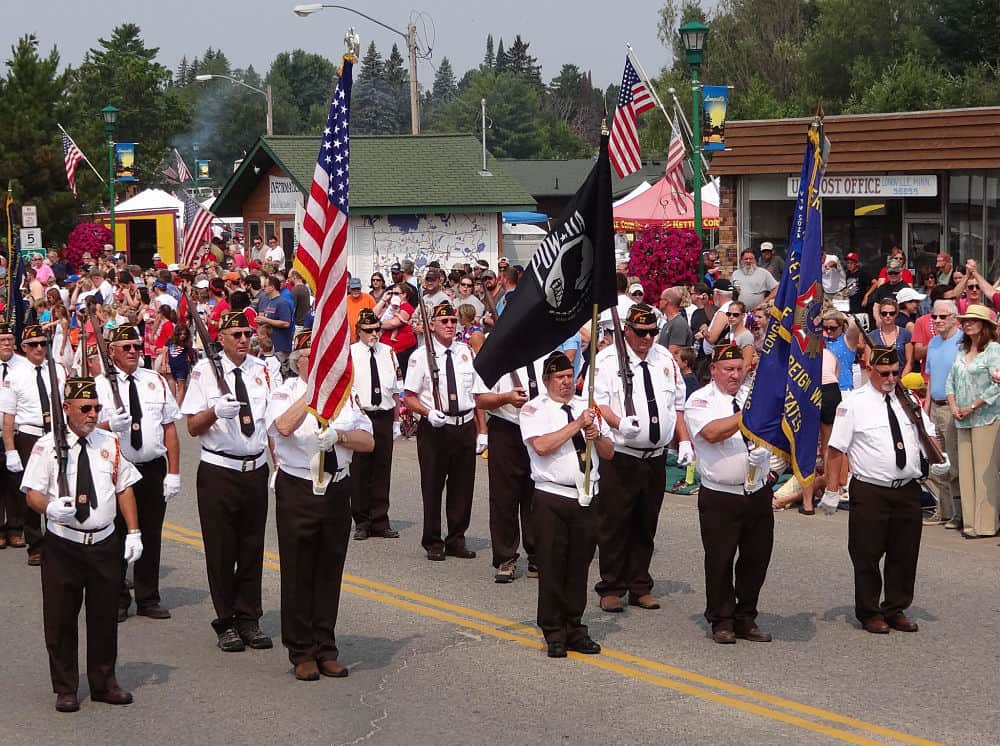 A traditional parade rounds out this patriotic party, and fireworks shot over Girl Lake will end the celebration with a boom.
4. Warroad
Also known as "Hockeytown USA," the far-north city of Warroad hosts an action-packed Independence Day Celebration! This year's festivities kick off on July 1st.
Events over this four-day celebration include a church breakfast, kids' races, a dunk tank, and a parade. With gunny sack & 3-legged races, and a movie in the Allison Park makes this All-American party friendly and fun. Vendors selling everything from kettle corn to mini donuts to gyros and kebabs, there's a treat for everyone!
And if you get tuckered out from all the walking and sightseeing, stake out a spot to relax and enjoy the traditional parade. There's a new parade route this year, so be sure to check out the map on the events page.
Among other fantastic Independence Day activities, don't miss the boat parade, on Sunday, July 3rd, beginning shortly after 7 pm at Allison Park.
Check out Warroad's 4th of July Schedule of Events!
5. Austin
From July 1st – July 4th, Austin's Freedom Fest runs nearly endless activity options appealing to just about every member of the family. There's lots of music to be enjoyed at this festival, including a free concert, a street dance, a community band performance, and a dance recital.
You'll also enjoy a variety of crafts, food trucks, a car show, and inflatables for the kids along with a kid's fishing contest and a petting zoo.
And of course, a giant fireworks display will begin at 10 pm on July 4th!
Be sure to check out Austin's Freedom Fest Schedule of Events for all the details.
6. Harmony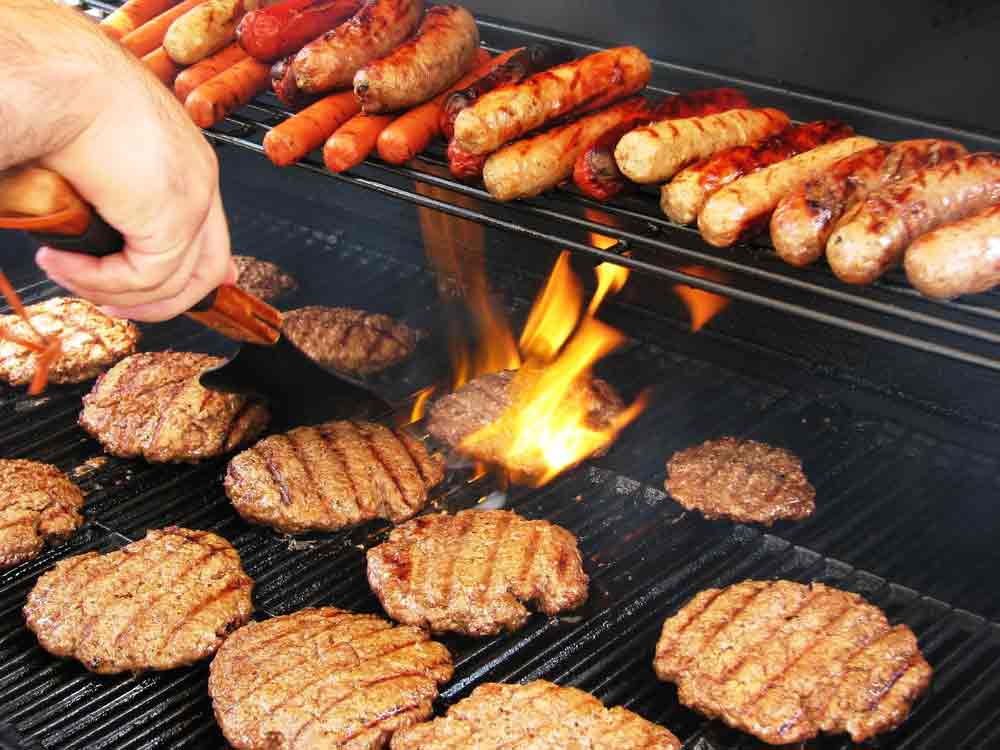 Known as the "Biggest Little Town in Southern Minnesota," Harmony's 4th of July festival is all big and no little. Activities begin on July 1st and end at dark on the 4th with a magnificent fireworks display.
In between, visitors can indulge in libations at the beer tent, enjoy a free petting zoo at the park, or partake in a pork chop dinner hosted by a local church.
There are also various rides and slides for the younger bunch along with a kiddie pedal pull. With a grand parade, fantastic musicians, and plenty of vendors (ice cream, burgers, and brats are a few of the choices), Harmony has left nothing to be desired from this patriotic party.
Explore the rundown of Harmony's 4th of July Schedule of Events!
7. Baudette
If you find yourself way up north over the holiday, Baudette's 4th of July event is the perfect way to celebrate the holiday! Because it's a one-day event, the Walleye Capital of the World's festival is crammed full of fun– with the usual patriotic festivities and a few small-town touches.
Fuel up with breakfast at the Moose Lodge before the Firecracker 5k, and cool down later at the pie and ice cream social. A great variety of musical entertainment acts will be performing throughout the day, so bring a lawn chair or blanket with you when you wander down Main Street.
Free water wars and inflatables will help keep your family occupied and cool, and don't forget to attend the bobber races on the Rainy River! Later on, a street provides the perfect opportunity to listen to music and blow off steam no matter if your bobber wins or loses!
"Northern Minnesota's Most Spectacular Fireworks Display" will shoot off at 10:15 pm over Baudette Bay. Supposedly the best seats in the house are at Willie Walleye Park, so get there early!
Check out Baudette's entire list of 4th of July events so you don't miss this amazing patriotic celebration.
8. Prinsburg
Located in central Minnesota about half an hour south of Willmar, the tiny town (one square mile!) of Prinsburg puts on an awesome 4th of July celebration that is not only fun but benefits the town school, Central Minnesota Christian School.
The festivities take place on Saturday, July 2nd. This one-day celebration begins with the Freedom Fun Run early Saturday morning. There's a bean bag tournament along with a variety of fun inflatables. Be ready to wave your flag at the evening parade and don't overeat at the concessions so you can save room for the ice cream social. Next, enjoy some great music before the fireworks display beginning at 10.00 pm.
Take note that Prinsburg presents its fireworks celebration on Saturday, July 2nd!
For the full list of activities and information, view Prinsburg's 4th of July events page for all of the July 2nd activities.
9. Spicer
Another small-town favorite in the Wilmar area, as well as Minnesota, is the Spicer 4th of July Celebration. The festivities begin on July 1st and run through the 4th with a variety of great activities and entertainment.
Begin your celebration with Kid's Night, on Friday, July 1st.
For the novice American Picker, there's an antiques sale and flea market to sift through. It runs for three of the four days, so you can revisit and rediscover over and over.
There's also a famed Briggs-Motley craft show that will be set up for the whole celebration. These well-known craft fairs specialize in ceramics, baby items, woodworking, and much more! Bring your cash and take home a memento from the holiday.
Saving the best for last, enjoy a Grand Parade during the cooler morning hours on the 4th and sets off fireworks at dusk that evening. Other kid-oriented activities like a petting zoo make this holiday event a summer highlight for central Minnesotans, young and old.
Check out all of the awesome activities on the Spicer 4th of July Celebration page.
10. Pequot Lakes
In an area well-known for world-class lakes and golf clubs, the picturesque hamlet of Pequot Lakes (30 minutes north of Brainerd) hosts a stellar Fourth of July celebration!
Stars & Stripes Days is a two-day event filled with family-friendly activities. Food vendors will open up shop at 5 pm on the 3rd, with a bean bag tournament and live band performance will round out the evening!
Like many other small towns, Pequot Lakes will shoot their fireworks off on July 3rd at dusk. There are quite a few good viewing spots, so do some research and pick a great vantage point to see the lights!
The 4th of July is loaded with activities, beginning with a pancake breakfast put on by the firehouse. A flea market and craft fair, plus, live music will entice you to roam the streets and eat from all the food vendors. There's plenty for kids to do too, from trampolines to bed races to a kiddie parade!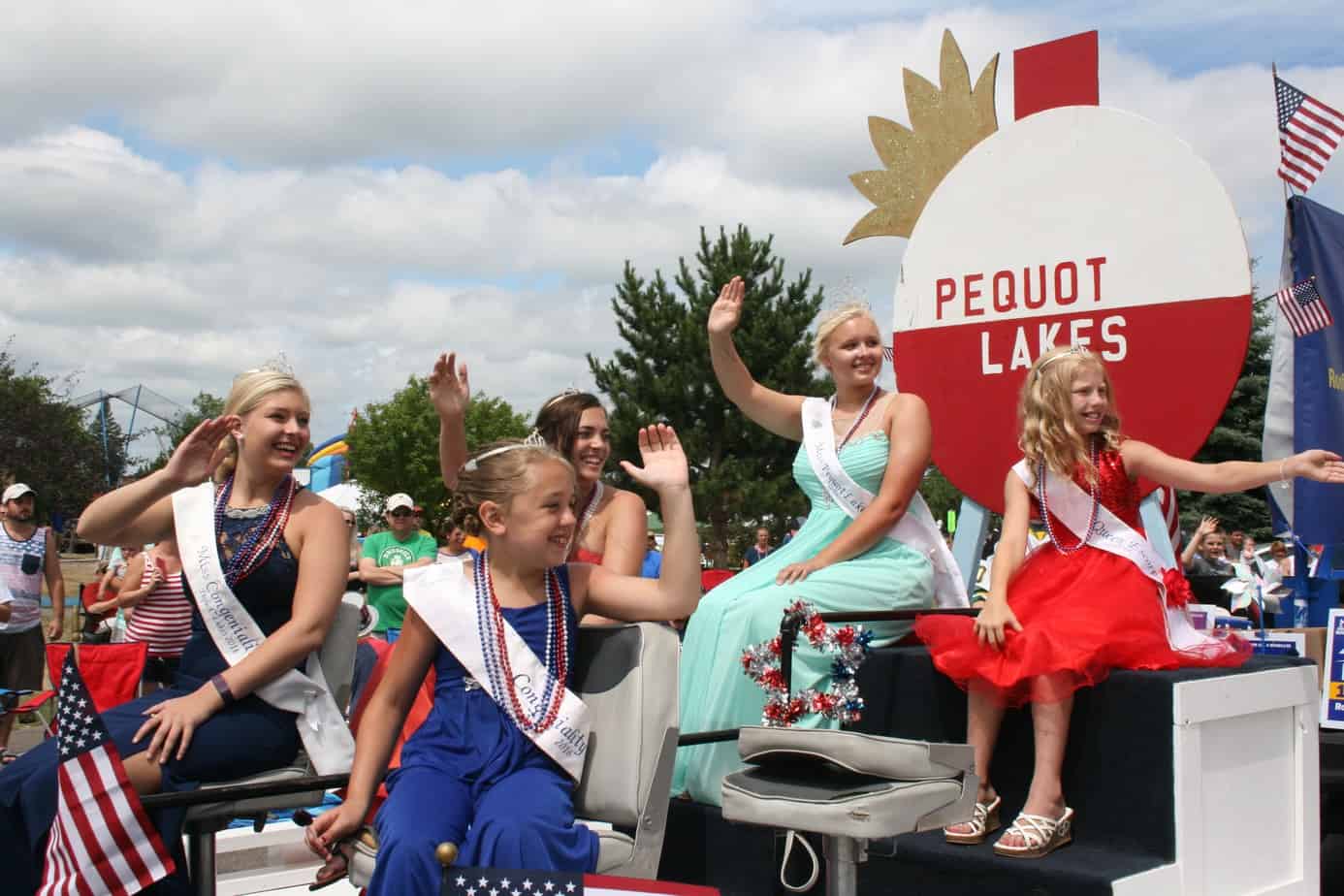 The party all ends at noon, with the Stars & Stripes Parade. And if you just haven't fulfilled your USA yearnings yet, that'll give you time to find another celebration to get to for the rest of the Fourth!
Check out the rundown on the Stars & Stripes Days Events page.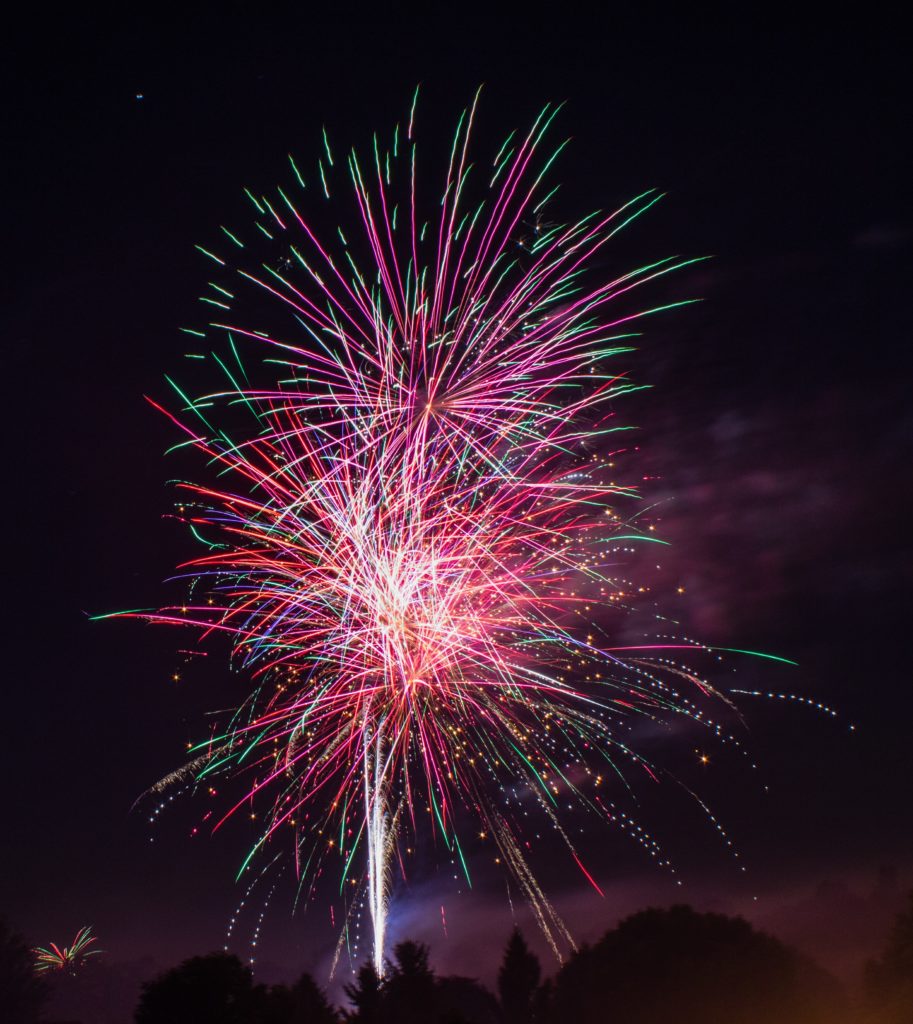 Time to Discover the Best Small Town Minnesota Fourth of July Celebrations
When the right activities, food, music, and people all combine, it makes for the perfect 4th of July celebration. Nothing says summer like the sweet smell of mini donuts and the sight of your children scrambling for candy!
And though the hustle and bustle of a big-city celebration has its perks, the quaint patriotism of small-town Minnesota just can't be beaten.
So pick a town, plant your lawn chair, and get ready to watch those red, white, and blue rockets… it'll all make you pretty "proud to be an American."
For more amazing events throughout the state of Minnesota, check out our MN Featured Attractions page!
If you're in need of overnight accommodations during your Minnesota adventures, check out our information on MN Places to Stay for a variety of great options.
Ready for more Minnesota advice, info, and guides? Whether you're a local or a passerby, discover the best of Minnesota that our great state has to offer!
HAVE A SAFE AND HAPPY FOURTH OF JULY EVERYONE!!
Looking for some warm weather recommendations? Discover spring and summer in Minnesota for best destinations, travel recommendations, small (and big!) town events, and more!
About the Author
Latest Posts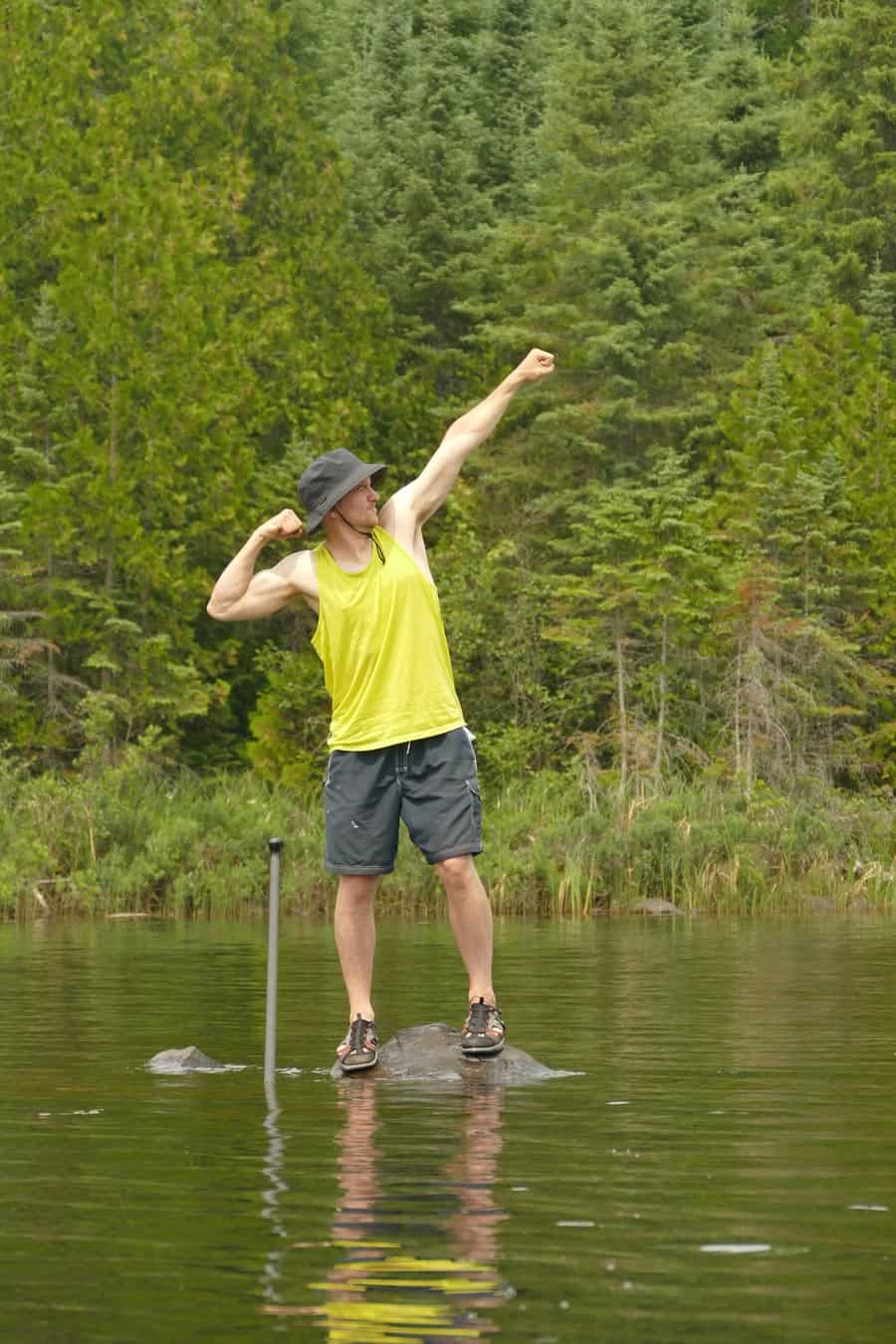 Born in Madelia, MN, to a now 5-generation Minnesota family, Ryan's MN roots go deep.
A painter by day, Ryan founded Life in Minnesota in 2013 with his wife Kelly to chronicle their musings on everything Minnesota. Ryan and Kelly are raising their 7 kiddos in Maple Grove, MN.
When he's not shuttling his kids around to hockey practice, you might find him in the shop working on his leatherwork. Undoubtedly, there will be a family trip to the Boundary Waters Canoe Area every summer, and of course weekends at Grandpa's cabin up north in the summer.