Just under a half hour from downtown Minneapolis is Coon Rapids, Minnesota. Right between Anoka and Blaine, this town of over 60,000 people is big enough to have plenty to offer, while still being small enough to give you that hometown feeling. It's a great place to raise a family or escape from the hustle and bustle of the Cities for a day.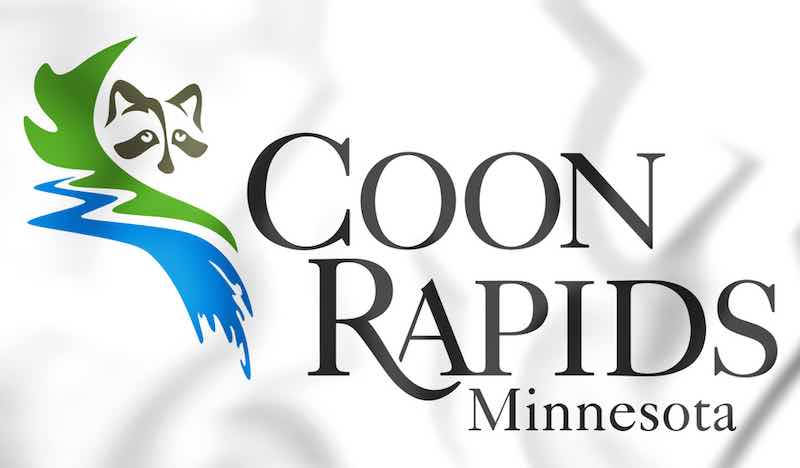 Whether you've got kids to entertain, are planning a night of fun with friends, or looking for something new to do during date night with your significant other, we've got you covered. Here are some of the best things to do in Coon Rapids MN.
11 Fun Things To Do in Coon Rapids, Minnesota
Family Fun
First on our list of fun things to do in Coon Rapids is some family fun!
Grand Slam Family Fun Center – Since 1997, Grand Slam Family Fun Center on Coon Rapids Blvd NW has been providing entertainment for the whole family. Laser tag, bumper cars, mini golf, an arcade, batting cages and even more activities are available. Play games, earn tickets, and trade them in for rewards you can take home! They also offer food and drinks and can help you plan a spectacular birthday party!
Urban Air Trampoline and Adventure Park – A day of fun for all ages awaits you at Urban Air Adventure Park. There's an endless amount of activities to try including a ropes course, climbing walls, zipline, obstacle course, indoor playground, and, of course, tons of trampolines. Open seven days a week, they have a variety of passes at different price points with discounts for young kids and parents. They are also available to host birthday parties for your kids and all their friends!
Bunker Beach Water Park – When the summer heat starts to get to you, head on over to Bunker Beach Water Park for a day of cool fun. The facility features a 900-foot-long lazy river, six slides, a wave pool, a shallow pool for little ones or those just wanting to get their toes wet, a sandbox, volleyball court, patio areas for large groups and parties, and much more! Concessions are available along with season passes for locals or those who live nearby to enjoy the fun all summer long.
For the Adults
The adults need some fun things to do in Coon Rapids as well!
Bunker Hills Golf Club – Just south of the water park is the Bunker Hills Golf Club. Set a tee time to hit the links and test your swing. The original 18 holes were established in 1968, with an additional nine holes in 1989. Spread across three courses, there are seven water hazards at 10 holes. The club often hosts professional tournaments and has been rated 4.5 out of 5 stars by Golf Digest. They also have a golf simulator for days with bad weather or just practicing.
Cheap Skate Roller Park – Although geared towards kids and hours are based on the local school schedule, there are some adults-only times available at Cheap Skate Roller Park. Take advantage of the lessons offered on Monday nights at 6 pm so you can keep up with the kids. There are also two sessions per week for the 18+ crowd. Monday from 8 pm to 11 pm has a variety of music with DJ Lemonade. Wednesday at 7:30 pm features throwback music from the '60s, '70s, and '80s.
Classic Bowl – Located on Round Lake Boulevard, Classic Bowl features 24 lanes for bowlers of all ages and abilities. Visit on Mondays for $1 games and $4 shoe rental. Sunday through Thursday has cosmic bowling from 8 pm to 10 pm. The venue also features Chaser's Sports Bar which serves food items such as appetizers, pizza, burgers and more. They also have a selection of adult beverages including draft and bottled beer, bottled malt beverages, and the most popular liquor choices for mixed drinks.
Lilli Putt Miniature Golf – Mini golf is a well-loved activity that you can do with family or friends. Visit Lilli Putt Miniature Golf on Coon Rapids Boulevard on Friday and Saturday nights for glow golf, which features light-up balls, flag sticks, pond lights, and more. They also offer Go-Karts, Kiddie Karts, and Bumper Boats during the summer months. They are open seven days a week starting in spring with longer daily hours during the summer.
Date Night
AMC Coon Rapids 16 – Catch the latest blockbusters at the AMC Theater. This theater, on Woodcrest Drive NW, has 16 screens showing the latest new releases as well as a few other films at a variety of times. The concession stand is fully stocked with candy and soda, popcorn, nachos, pizza, and more. They have special discounts on Tuesday and for seniors, students, and military members. Pick your seat, order snacks online, and enjoy a 3D movie at AMC Coon Rapids 16.
Alloy Brewing – There's nothing like getting your food and drink straight from the people who make it, which is why craft beer has become so popular! Get a taste of the good stuff right from the source when you visit Alloy Brewing on Coon Rapids Boulevard NW. This large space has plenty of table seating inside, as well as a large garage door that opens onto a patio with picnic tables, umbrellas, and outdoor games to play while you enjoy the dozens of craft beers on tap.
Cheers Pablo – Another one of the great things to do in Coon Rapids is to visit Cheers Pablo. Tap into your artistic side at Cheers Pablo, a paint and pottery studio on Riverdale Boulevard. They have two studios available for classes or private events. The larger studio can host 40-50 painters and the smaller studio has a max of 20 people. For large events or parties, these spaces can be combined to suit the size of your group. A food and beverage menu is available to satisfy your tummy while you paint. There are also artist instructors to guide you along and music over the speakers to serve as your muse.
Shop 'Till You Drop
For many, shopping is one of the main things to do in Coon Rapids. There is absolutely no shortage of great shopping in Coon Rapids. Not only are there adorable boutiques and specialty stores throughout town, there is also the Riverdale trifecta. Three shopping centers are all located next to each other and they are Riverdale Crossing, Riverdale Village, and Riverdale Commons.
North of Highway 10 and west of Round Lake Boulevard NW is Riverdale Crossing. Not only is there a full-service Cub grocery store, there is also a Walmart on the other end, plus a Plato's Closet, Skechers and Subway in between. This location also features a Leeann Chin, Hobby Lobby, Turn Style Consignment, and Clothes Mentor.
To the south of Highway 10, you have Riverdale Village. Opened in 1999, it currently has over 75 stores. The large anchor stores include JCPenney, Kohl's, Best Buy, DICK's Sporting Goods, Lowe's, and The Home Depot. You can also find a Costco, Gamestop, Men's Wearhouse, DSW, American Eagle, Famous Footwear, Claire's, PetSmart, Torrid, Buffalo Wild Wings, Chipotle, Chik-fil-A, Osaka Sushi & Hibachi, and much, much more.
In case all that wasn't enough, just south of Riverdale Village, across Main Street NW, is Riverdale Commons. Shop for anything your home or closet needs at Home Goods, Michael's, Party City, Five Below, and Target. Grab a bite to eat from White Castle, Arby's, Potbelly, or Kyoto Sushi. When you need an afternoon pick-me-up, local favorite Caribou Coffee is ready for you. And don't forget to find something special for the furry family members at Chuck & Don's Pet Food and Supplies.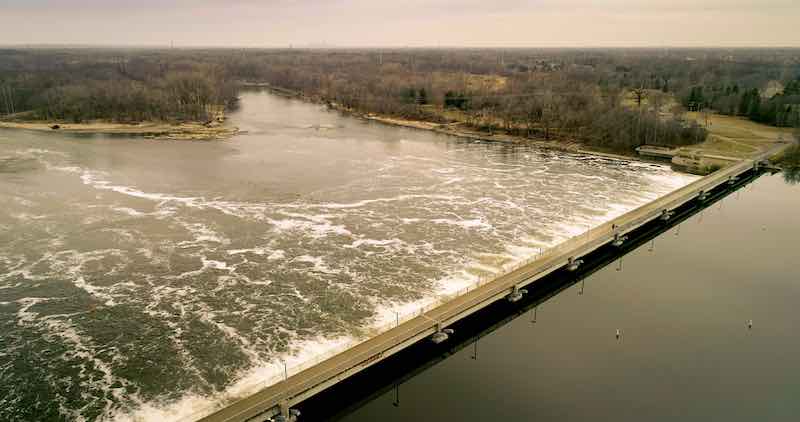 Get Outdoors
For even more fun things to do in Coon Rapids, get outdoors and see what nature has to offer.
Coon Rapids Dam Regional Park – When you need to take a break and reconnect with nature, the Coon Rapids Dam Regional Park is a great choice. Located on Egret Boulevard, this area features a wide bike trail for walking, running, blading, or biking. There are also several picnic areas with shelters and tables if you need a break or want to host a party. Check the visitor center for the latest special events and summer concert series schedule taking place at the pavilion.
Crooked Lake Park – Next to Crooked Lake, you'll find a park with over 8 acres of space to get out and have some fun. This park has a variety of amenities to suit everyone. For sports fanatics, there's a ball field, basketball court, sand volleyball court, and two tennis courts. A playground area is available for kids, and there are picnic shelters with electricity and grills for hosting a party. Set up your chairs and towels at the beach area for a day of swimming. The large paved parking lot means there's room for everyone!
Coon Creek Regional Trail – For a nice walk among the woods and water, lace up your shoes and head to Coon Creek Regional Trail. This asphalt-paved trail is several miles long and winds it away along Coon Creek through several city parks. It's a popular destination in town for walking, running, and biking for both kids and adults alike. There are many places to access the trail, but the best parking is at Lions Coon Creek Park. Bring a bottle of water and maybe a snack to enjoy as you explore this beautiful trail!
Wrapping Up 11 Fun Things To Do in Coon Rapids, MN
Whether you're a lifelong resident, just moved here, live nearby, or are visiting from far away, there are tons of things to do in Coon Rapids MN, no matter what you're in to! We've tried to share a good variety of choices here but there's so much more this beautiful city has to offer we couldn't possibly fit it all on this page! Be sure to check out some of the fantastic places above and let us know what you think! From gaming to relaxing, for kids or grandparents, there's plenty to see and do here.