The beautiful Mendota Heights offers a quiet neighborhood feel with gorgeous state parks. Located just outside Minneapolis, its central location makes it the perfect choice for a weekend away! You'll be close enough to Minneapolis to enjoy popular Minnesota attractions but far enough away that the hustle and bustle of the bigger city won't keep you awake at night. Come along and discover 14 awesome things to do in Mendota Heights and the surrounding area.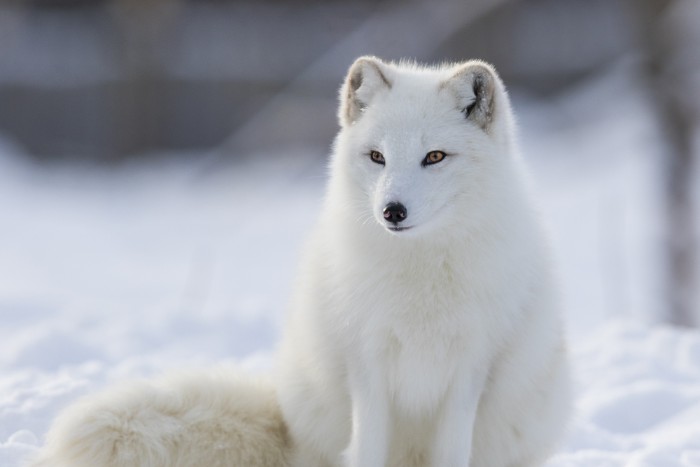 Nearby Popular Minnesota Attractions
Just 16 minutes away from Minneapolis and a short ten-minute drive from St. Paul, you can enjoy all of the hottest attractions that the Twin Cities has to offer along with the awesome things to do in Mendota Heights.
Mall of America
The Mall of America is well known throughout the country for its large variety of fun activities for the entire family. Get lost for a day as you casually wander among the hundreds of stores in this super-sized mall. Take the kids to the indoor amusement park for the day, or check out Nickelodeon Universe for a fun-filled day with their favorite characters. Adults will enjoy the interactive rides too, such as a flight ride that features flight ride technology to make it feel as though you are flying!
This beautiful shopping destination is packed with delightful restaurants, carnival rides, kid's entertainment, and more! One trip to this mall will instantly make it your new favorite shopping spot.
Check Out Events at the Minneapolis Convention Center
This large, dome-shaped building is just a short drive from Mendota Heights. The Minneapolis Convention Center frequently hosts events, so you'll want to check their event calendar before planning your trip to Mendota Heights. Whether it's vintage shopping or a dinosaur exhibit, there's always something happening at the Minneapolis Convention Center.
Como Park and Conservatory
The Como Park Zoo and Conservatory is located just 15 minutes north of Mendota Heights in the Minneapolis – St. Paul area. This zoo is free to all visitors, making it a great family activity if you're on a budget!
You'll see all of the classic zoo animals that you love here, such as the lion, cougar, artic fox, penguins, sea lions, and more! Interactive experiences and a petting zoo are the most popular animal attractions.
This conservatory is also home to many beautiful plants. Enjoy the bonsai collection or relax beside one of the water gardens before moving throughout the zoo to your next experience. Gardens are scattered throughout the property as permanent exhibits for your enjoyment.
Minneapolis Institute of Arts
The Minneapolis Institute of Arts is known for being one of the most prestigious galleries in the area. The art gallery does hold special events, and also features permanent exhibits that visitors can enjoy year-round.
Over 70,000 objects are put on display to represent thousands of years of history. Marvel at the Asian Art Exhibit as you learn about ancient Asian dynasties or head over to Japanese installed rooms to learn what a Japanese tea room looks like. A Native American gallery features a jade mask that is thousands of years old.
You'll discover everything from ancient pottery to a wooden horse that is over 1,000 years old. Entry to the permanent exhibits of the museum is free. If you love history, this museum is a must-see!
Enjoy Local Attractions
While you don't want to miss out on a shopping center the size of the Mall of America, sometimes it's nice to enjoy the smaller, more local attractions that are not packed with crowds. If you're looking for something a bit less touristy to do, these are the perfect activities for you.
Sunfish Cellars Wine & Spirits
Those that are searching for fun indoor activities should consider giving wine tasting a try! The staff at Sunfish Cellars Wine & Spirits is knowledgeable and friendly. Wine tastings can be scheduled in advance for private groups, or you can pop in to attend a pre-scheduled wine tasting.
Nicollet Mall
Nicollet Mall takes up approximately twelve blocks in downtown Minneapolis. The relaxing outdoor environment provides everything from your favorite shops to casual dining options. It's perfect for picking up a souvenir before heading home or grabbing a bite to eat with the family.
Head Over to the Mudd Room
The Mudd Room is well known throughout the area for its fabulous cocktails and always having the best live music. It has a corner bar/pub feel that is perfect for winding down at the end of the night. The service is always friendly. Although the menu of food is rather limited, the appetizers that they do serve are delicious. Sink your teeth into some tenderloin sliders or enjoy a bite of bacon steak!
Sibley Historic Site
Travel back in time while visiting one of the great things to do in Mendota Heights. The Sibley Historic site contains four buildings that are among the oldest buildings in Minnesota. The four buildings are available for both professional tours and self-guided tours. Stop by the Sibley House, one of the oldest residential buildings in the state. It previously housed Henry Sibley, the first governor of the state. After that, it was home to nuns, art students, and more!
Nearby, you'll find the Dupuis House, a home that was built in 1845. This was the home of Henry Sibley's secretary.
The Cold Store is just a few minutes away and was once used to keep furs and other goods cold during the hot summer months. Now, you'll find a complete recreation of an American Fur Company trading post inside. You can also visit the Faribault House, a home that was built for Jean-Baptiste Faribault and his family.
These homes provide a look back in history and valuable history lessons via hands-on learning that your kids will love!
Big Rivers Regional Trail
If you need a relaxing day with nature, head over to Big Rivers Regional Trail. This gorgeous trail winds along the Minnesota River for priceless views that provide the perfect backdrop for a romantic picnic or photo shoots with the kids. Picnic tables are provided with a scenic view.
The asphalt track is perfect for rollerblading or pushing a stroller. Stroll alongside the Minnesota River while the kids enjoy watching airplanes come and go from the Minneapolis-Saint Paul International Airport. You'll have a memorable time every time you're at Big Rivers Regional Trail!
Visit Local Parks
Minnesota is known for its beautiful parks and having miles of trails for visitors to enjoy, and the area of Mendota Heights is no exception. You'll find one gorgeous park after another one to enjoy, whether you're searching for a public park or an animal-friendly park.
Simley Island Park
Next on our list of fun things to do in Mendota Heights is to explore Simley Island Park This small park is nestled into the busiest atmosphere! You have to park at the shops across from the park and walk to the island via a small footbridge. However, that is part of the charm behind this 3-acre park. It's the perfect place to take the family for a quiet picnic.
South Valley Park
South Valley Park offers plenty of opportunities for family fun in the Mendota Heights area! Relax to watch a game at the ball fields or enjoy the beautiful backdrop of nature as you walk along the hiking trails. This park features a playground, picnic tables, and a grill, making it the perfect location for your next family cookout!
Kaposia Park
Kaposia Park is among the largest parks in Minnesota. It features 85 acres of natural beauty. Enjoy the premier 27 hole disc golf course or enjoy a relaxing hike among the nature trails. Picnic tables are conveniently located by the edge of the water, making this the perfect park to enjoy a relaxing picnic with the family.
Fort Snelling State Park
Fort Snelling State Park is the perfect day trip! Fort Snelling was built in 1820 to control waterway traffic. Now, it remains a historical landmark that every visitor needs to see! Learn more about Fort Snelling when you stop by the visitor center or take a guided tour of the area.
After you're done exploring the cool history here, don't head home just yet. Unload your fishing gear for a pleasant afternoon of casting your line into the Minnesota River. If you're not a fan of fishing, you can enjoy the various trails that provide gorgeous scenery. Cross country skiing is available in the winter too!
This park provides plenty of opportunities for families or solo fun. Whether you're enjoying the swimming beach that was added to the park in 1970 or learning about cool geology facts from the Ice Age, you're never going to be bored at Fort Snelling!
Friendly Marsh Park
Last, but not least on our list of awesome things to do in Mendota Heights is a trip to Friendly Marsh Park. If you're up for a fun hiking trip, Friendly Marsh Park is the place to go! This 2-mile loop is a hike with a few slight elevations, making it perfect for beginners and kids! Walk along the trails in the prairie to be surrounded by beautiful flowers and tall grass or take the kids in the woods to see small streams and catch a glimpse of a gorgeous lake. Make sure that you're quiet, and you might spot a deer!
Wrapping Up the Awesome Things to Do in Mendota Heights
Mendota Heights, Minnesota, and its surrounding area is packed with everything from family-friendly events to educational activities that your kids will love. This beautiful destination provides everything you need for the perfect weekend getaway. Which of the great things in Mendota Heights would you like to try first? Let us know in the comments.