Meet Lola. Entrepreneur. Philanthropist. Kindergartener.
On most Saturday mornings from June to October, you'll find this 5-year-old at the Cannon Falls Farmer's Market, minding the till at Lola's Lemonade.
For twenty-five cents, you'll get a cup of tasty refreshment, but the true impact of your purchase goes so much further.
You see, Lola is a small girl with a great big heart. Back when she was "little"—when she was three, that is—her Uncle Maurice built her a lemonade stand. And while other kids might have set it up on the street corner, collected quarters and bought some bubble gum or ice cream or a video game for themselves, Lola had another plan.
With the help of her mom, Meghann, and dad, Jake, they loaded up the lemonade stand and hauled it to the city parking lot in downtown Cannon Falls and opened for business. (She even has her very own vendor certificate.) And from day one, she has promised to save all of her proceeds and use them to buy gifts for less fortunate kids over the holidays.
Now entering her third year of sales, business is booming.
"Sometimes, we sell out before lunchtime," Lola exclaims. "And sometimes I have to fold the dollar bills and put them in the penny part because the drawer gets too full."
Meghann estimates that Lola profits about $300 each summer. And thanks to the generosity of some family members, her out-of-pocket expenses are minimal each year.
"My Uncle Steve gave me a big box of lemonade mix and cups for Christmas," Lola explains. "Sometimes we have to buy a little bit more at the end of summer, but that's it."
Lola likes to mix things up, literally and figuratively. "We sell yellow lemonade and pink lemonade and sometimes other lemonade." And when the weather gets chilly, the product offerings change, too. "In the fall, I sell apple cider. And we had pumpkins once, but Grandpa's crop didn't come up last year."
Either way, a $300 profit works out to be a lot of cups of lemonade or cider or pumpkins sold.
"She has regular customers from town. And there are a lot of campers at the lake who come back and see her every summer," Meghann says.
Some customers are very good tippers. "One time I got $100 for a tip," Lola says with amazement.
Big tips aren't the only things that make it fun for Lola to report for duty every weekend. She's made friends with the other vendors and looks forward to seeing them each week. "I like to see Mark and Kelly. Kelly's gingersnap cookies are the best!"
Those cookies come in handy sometimes when things get rough at the stand. It's not always easy being a businesswoman according to Lola. "Sometimes my mom doesn't pack enough snacks, and sometimes the button on the jug is stubborn, so my mom has to help me pour. And sometimes I have to find some shade when it gets really hot. But it's okay."
But now that her little sister, Presley, is getting older, she has some reinforcements behind the counter. "She helps me serve cups and sometimes takes the money." And she probably helps with the toy shopping, too.
"We have to go shopping a couple different times," Lola says. "The carts get really heavy to push with all those toys."
And she is very conscious and strategic with her shopping trips. Meghann elaborates, "She helps me look at flyers to find the best deals and to see what's on sale, so the money stretches as far as it can."
Lola donates all of her purchases to Toys for Tots during the holiday season. "We bring some to the bakery when they collect toys and some to the library when they do," explains Lola.
Meghann recognizes as Lola gets older how much her little girl understands the impact of what she is doing. "When we're shopping, she's thoughtful and knows that the toys are going to other kids. She knows what she's doing is very kind."
Lola says it all when she says: "I want all the kids to be happy when they get the toys."
Living proof, big hearts don't have to come in big bodies.
About the Author
Latest Posts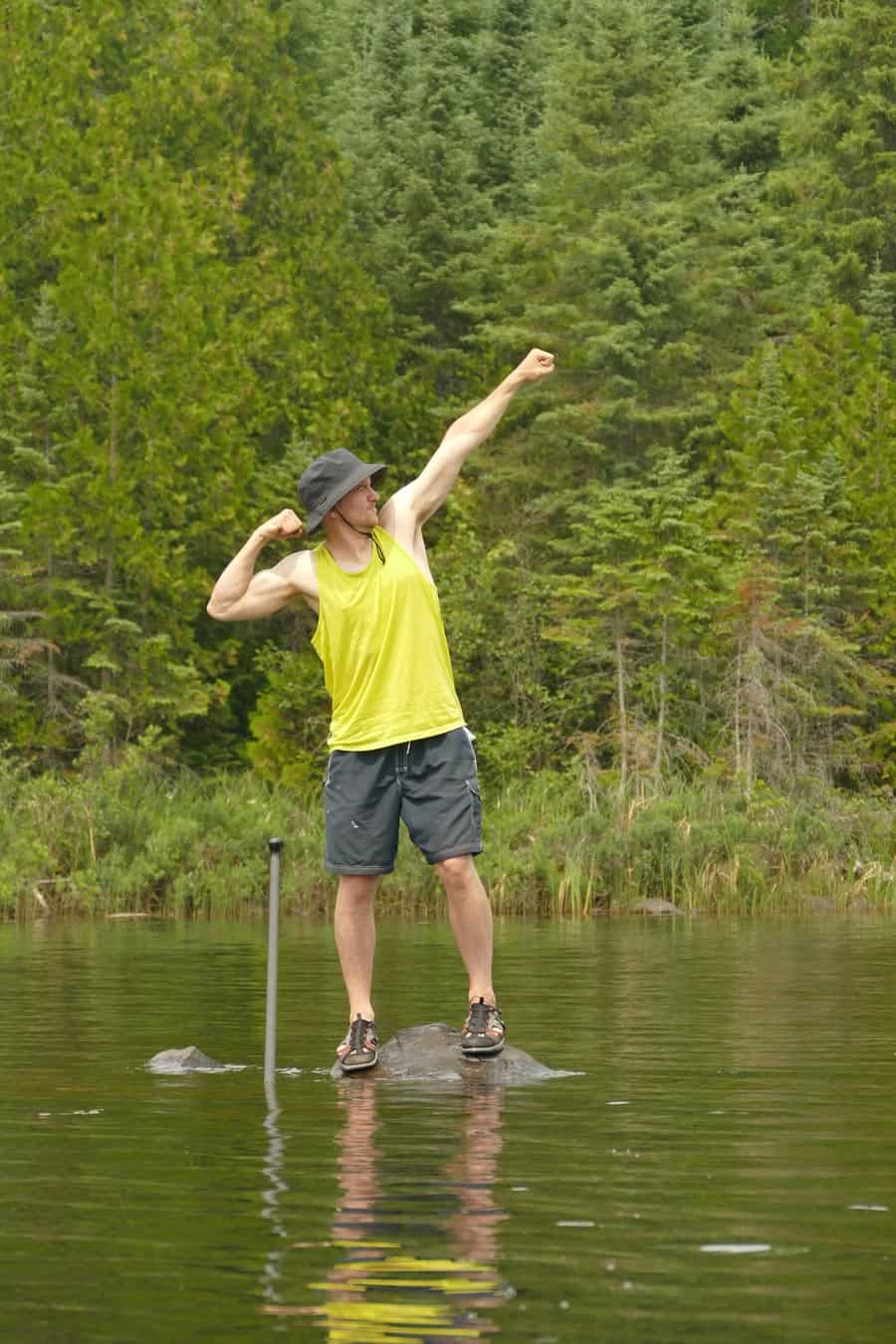 Born in Madelia, MN, to a now 5-generation Minnesota family, Ryan's MN roots go deep.
A painter by day, Ryan founded Life in Minnesota in 2013 with his wife Kelly to chronicle their musings on everything Minnesota. Ryan and Kelly are raising their 7 kiddos in Maple Grove, MN.
When he's not shuttling his kids around to hockey practice, you might find him in the shop working on his leatherwork. Undoubtedly, there will be a family trip to the Boundary Waters Canoe Area every summer, and of course weekends at Grandpa's cabin up north in the summer.