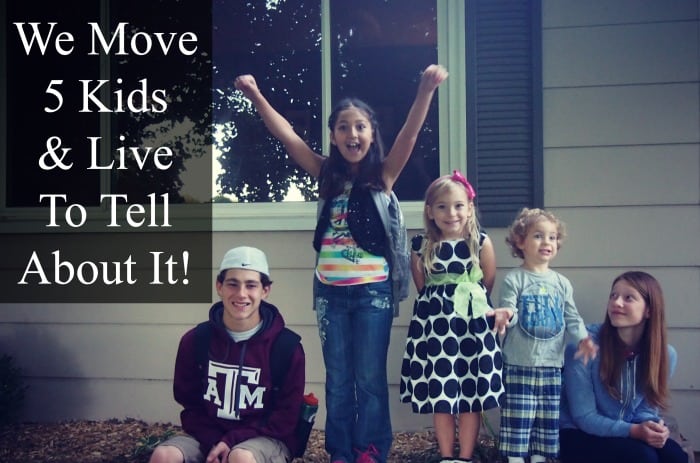 As many of you know we moved our family to a new home last week and it has been a crazy 3 months. I knew going into moving it would be a lot of work, but oh my stars it was way more than I could have dreamed. I am so happy to be almost done with the whole process. Here is a look at what my past couple of months has looked like as we moved 5 kids and live to tell about it!
Oh Boy!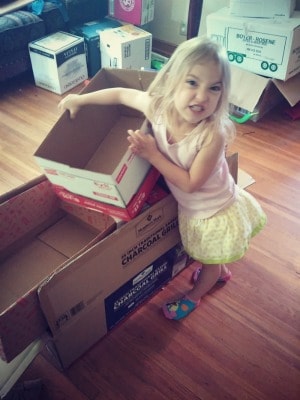 We have lived in our home just outside of Minneapolis for almost 10 years. It was never our plan to stay that long, however life threw has a handful of curve balls and the days just seemed to pass us by. I was actually dating Ryan when he found the house and I was his Realtor with the hopes of him asking me to marry him someday. So, when he was looking at the houses on the market I kept my fingers crossed that he would end up in a family friendly neighborhood near a park. I knew he was on the same page when he found the house we ended up living in because it was nothing close to a bachelor pad!
The First Truck Load To The New House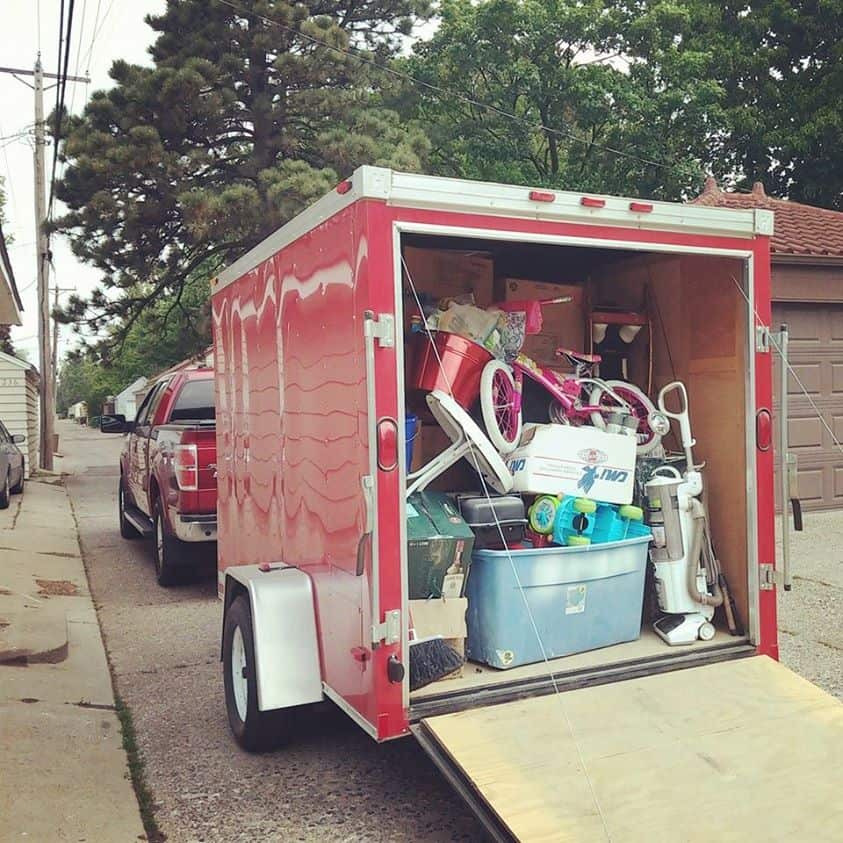 We enjoyed raising our family in the 1,800 square feet we called home. There were times I thought I was going to lose my mind like when we went to remodel the bathroom only to find out both bathrooms had to be remodeled due to water issues. Also, the time when the bathroom light stopped working and would only stay set on. There were a thousand reasons it drove me mad, but at the same time I loved it. It's the place I felt comfortable, safe and loved which is the whole idea of the word "home".
Playing In His New Bedroom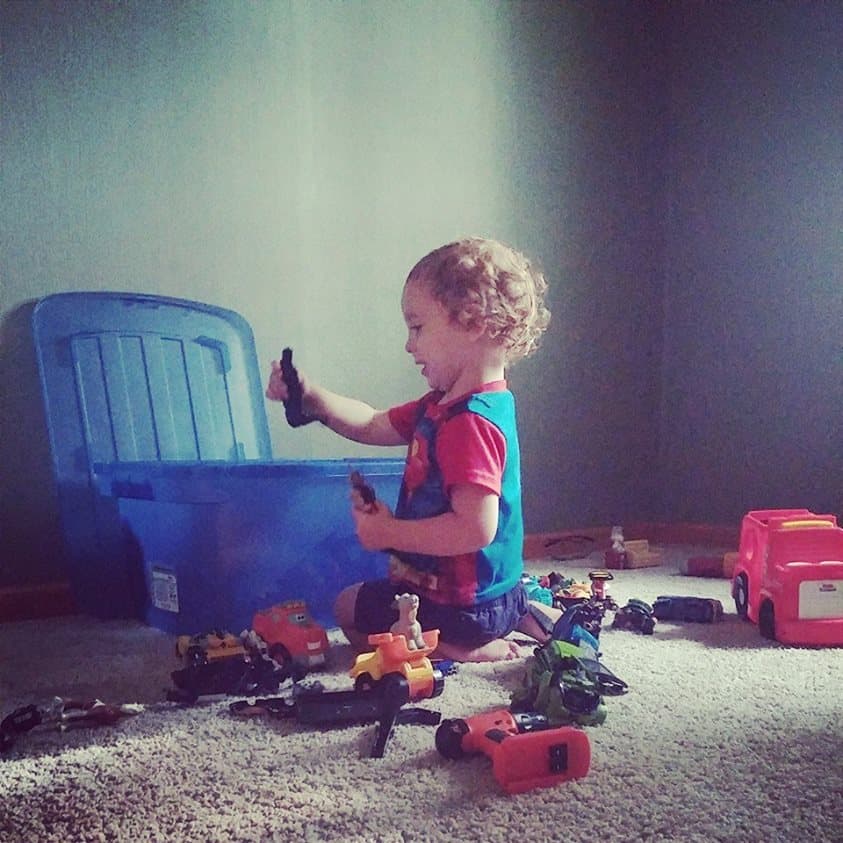 We really wanted to moved to a place that had a better school system and it would be so nice to have a shop for Ryan to do his painting jobs. I always wanted a wood burning fireplace to cozy up to in the long winter. I also wanted a much larger yard for my kids to play. We took a peek at the housing market which we did often and this time around it made sense to make our "move". The price of our house would be at a point that we could go out with a happy thought. Don't get me wrong we were still going to come out short from what we paid, but it was time to say our goodbyes with a smile. In early April we started searching for a new place to call home. We found a few, but when we came across the one we are currently in we knew right away it was the one! It has a huge 3 car garage shop in the back, plus an attach 2 car. A bonus to us is there is room in the driveway for parking our camper, too. It has a large backyard and two wood burning fireplaces. Almost everyone gets their own room, but for Jade and Ruth – oh and I share with Ryan! A local park is steps away from our house and the kids have loads of friends near by. We had one month to pack.
No More Backyard Chickens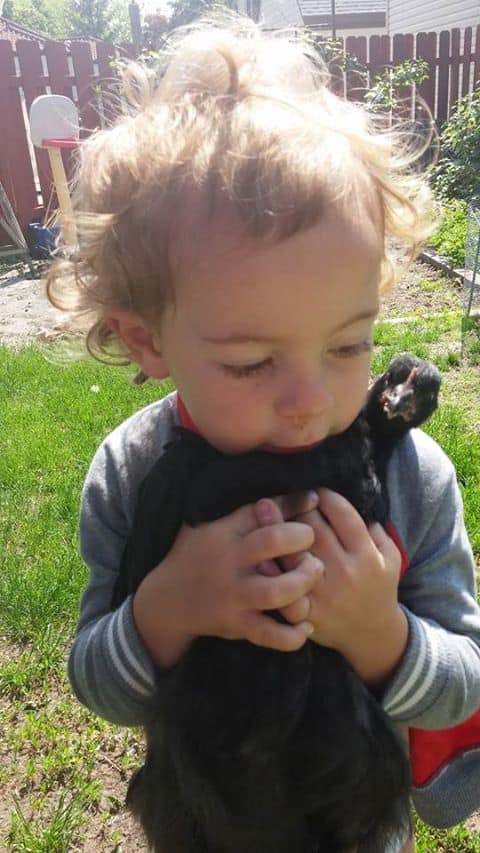 I started packing everything I thought we wouldn't need for the month. The kids have 3 million toys and 1 million outfits! I also have a ton of books. I tried to go through my stuff and toss what we didn't need, however time slipped away from me faster than I had planned. Plus, I went on my L.A. How To Train Your Dragon 2 trip for a few days in June. These are my excuses to why everything wasn't packed neat and clean and I am sticking to them.
#HTTYD2 Coming Out June 13th
It Was Awesome!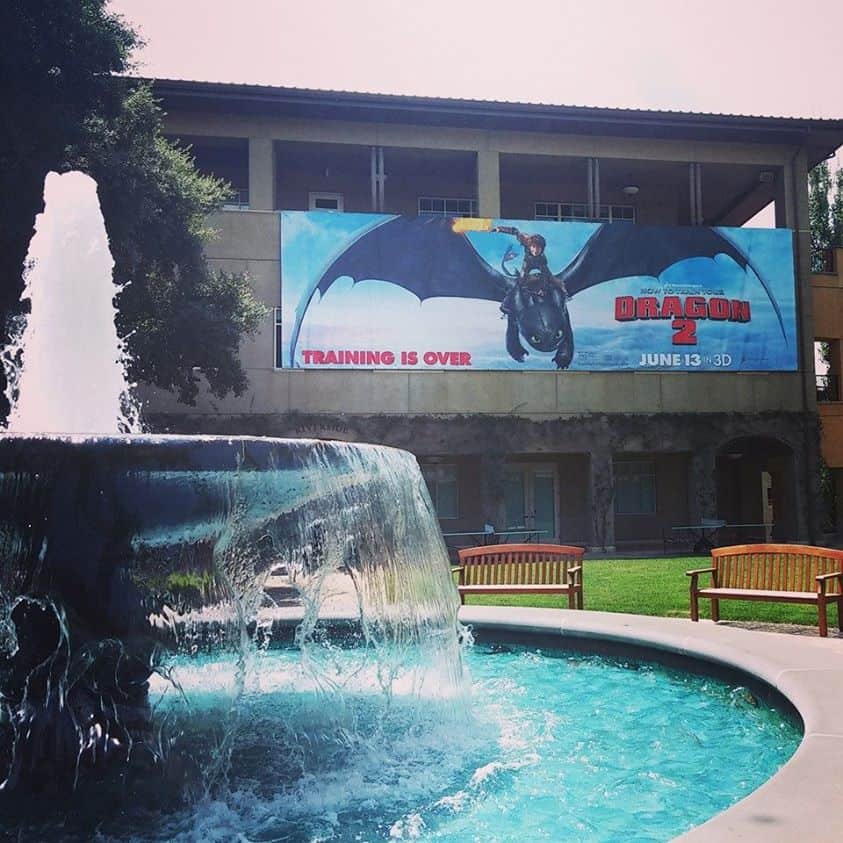 The big #Moving5Kids day came and I cried alone upstairs in my empty bedroom. So many memories were made in that home and it was hard to let it go. My encouraging husband reminded me that we are going to make more wonderful memories no matter where we are located. All day and into the next I was struggling with my emotions.
Our New Home
It can use a touch of Kelly love, but overall the bones are good. I can't wait to give it some life again. For right now all I can wrap my head around is basic day to day duties, plus unpacking as much as I can throughout managing kids who are home for the summer.
It Took Work!
Through the whole process I haven't stayed on top of my blogging game because it's just been work packing, cleaning, painting, repairing, watching kids, moving, unpacking, dealing with unplanned issues with house stuff and the list goes on. My husband is doing all this plus his normal painting business. He is beat up to the max. I can not wait to just call it done and relax in our new huge yard! I am happy that we moved and it is starting to settle in more each day that this is our home. The more I unpack and find a new place for our belongings the more comfortable I am within these walls. Once the dust clears I will start blogging on a regular basis again, but for now I just need to be a homemaker.
xoxo – Kelly
Have you moved recently and what have you learned from your experience?
Want More? Search #Moving5Kids to see our photos from the moving process.
About the Author
Latest Posts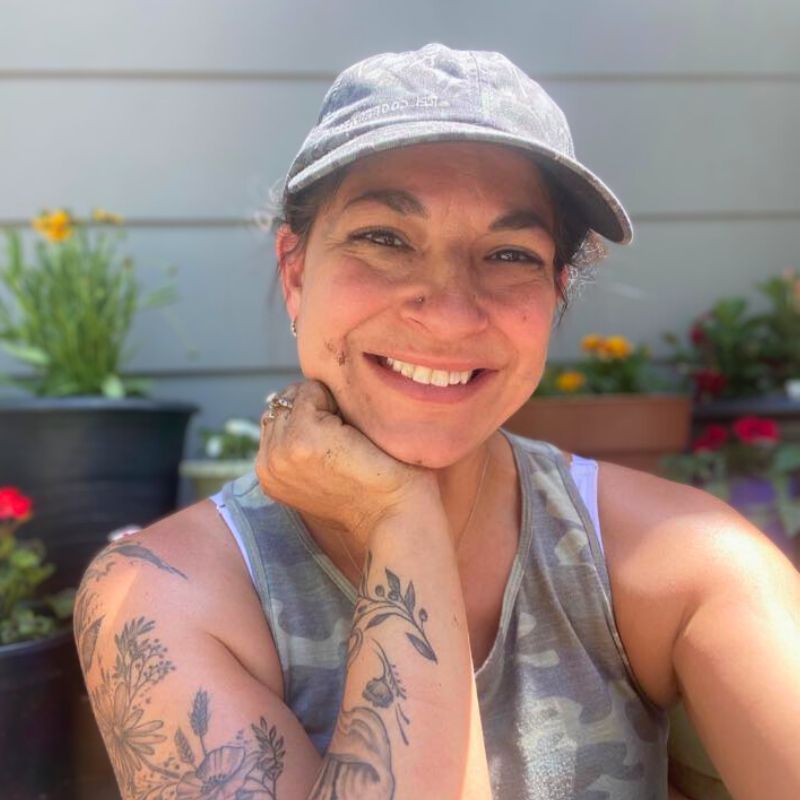 Hi! My name is Kelly and I run Life In Minnesota with my husband, Ryan.
My vision for LIM is that it shares engaging stories of unique Minnesotans and that it's considered a wonderful resource that helps make every life in MN more awesome!
I can be reached at kelly@lifeinminnesota.com
#LoveWhereYouLive #LifeInMN