photo
It's that time of year again! You know the one you have been watching your calories for or the one that really sends home the message "End Of Summer Is Around The Corner". Yep, you guessed it! It's time to get excited for the great get together The MN State Fair!! I was happy to join a few other bloggers at a special sneak peek of What's New At The 2014 MN State Fair. I am super pumped for some of these items and I can't wait to share them with you, so let's get to it!
Some Of The New Fair Foods
Izzy's Ice Cream
Jello Salad Ice Cream
John Jakel shares the Jello Salad Ice Cream which was inspired by the classic Minnesota potluck dessert. This jello salad treat features a sweet cream base flavored with fresh lime juice, swirled with cranberry sauce and blended with marshmallows dipped in marshmallow crème.
What I Thought: The Jello Salad Ice Cream by Izzy's is a must have at the MN State Fair this year! It is the perfect match to a hot summer day and I will be sure to have mine in a cone! I loved the cranberry sauce with a hint of lime juice.
Find It: Hamline Church Dining Hall on Dan Patch Ave. near Visitors Plaza.
Café Caribe
Caribbean-Style Lobster Roll
Jenny and Adam Chesin are hanging out with their chilled lobster salad tossed in a citrus chipotle mayo seasoned with Caribbean flavors (including cayenne pepper, allspice and nutmeg). It's served on a soft buttered and grilled roll.
What I Thought: I am not a huge fish lover, however I thought this was a great mix of seasoning and I could see myself enjoying it in the right setting. You can definitely taste the Caribbean flavors. I liked the grilled bread and I thought the toast helped me to enjoy the Caribbean-style lobster roll more.
Find It: Café Caribe located on Carnes Ave. near Chambers St.
LuLu's Public House
Deep-Fried Lobster On-A-Stick
Mike Brennan is no stranger to good food. He is highlighting the Canadian lobster pieces poached in butter, dipped in a corn batter, deep-fried and served with a spiced dipping sauce.
What I Thought: It's deep fried on a stick, how could you not love it!?
Find It: LuLu's Public House located next to Schilling Amphitheater at West End Market.
French Meadow Bakery
Rustic Stuffed Scone
Debbie Gleize is holding a savory, Parmesan-crusted, baked butter scone stuffed with all natural ham, Swiss, mozzarella and Parmesan cheeses, and a creamy house-made béchamel sauce.
What I Thought: This is a winner in my book! I am head over heels for this Rustic Stuffed Scone. I think it would be a fantastic breakfast if you are heading to the fair on the earlier side of the morning. Of course it is good no matter what time of day you end up at the fair!
Find It: French Meadow Bakery located on Carnes Ave. between Underwood St. and Nelson St.
New MN State Fair Buildings
The Blue Barn
If you are new to my blog I should tell you, I am all about chickens! I just love pretty much anything that has to do with chickens. So it would be no surprise to anyone I know that the new MN State Fair building The Blue Barn is my dream barn!! I adore the color and the bricks, plus the little white hen is so stinkin' cute! I can't wait to follow the crowd over to The Blue Barn and taste test all their food. I was able to try out their recipe for their Pierogies. It was OK. It didn't make me think Holy Hen I need another one of those, but I am not giving up on The Blue Barn just yet. I am going to make sure to try more items on their menu this year.
LuLu's Public House
Charlie Burrows and Mike Brennan are still working on putting together the final touches of their new home at the MN State Fair LuLu's Public House. It is beyond stunning already. The atmosphere has you wanting to stay there and enjoy resting your tired feet after a long day of walking around the fair. They are sure to have a full house once the gates open. Not only is the building a place you will want to go refresh with a cold one, but the food they have lined up sounds like it will make history for being one of The Best State Fair Foods. I am really looking forward to holding their prime rib taco in my hands!!
New MN State Fair Exhibits
The Common Table
The Common Table exhibit is underway and will be featuring a storytelling pavilion that hosts 17 different partnerships which will be about the ecological, social and economic effects of our food choices. The impressive 80 foot Season Wall will give us a true visual on Minnesota's year-round bounty. It will be a display you won't want to miss!
History & Heritage Center
The Minnesota State Fair has been around for a very long time, in fact it started in 1855. With so many years of past events gone by it was time to devote a tribute to the history behind the great get together. You will find a hands on kid/wheelchair friendly set of panels that can be touched, flipped and filled with rich stories of our favorite place – The MN State Fair!
I had a great time getting a sneak peek at the fair and so did my other blogger friends. I would love it if you go check out what they have to say about their experience yesterday, too. I will list them below for you.
I hope you guys get a chance to see and taste everything for yourselves this year. You can see all the exciting things the MN State Fair crew has in store for you at their website right HERE!
xoxo – Kelly
Here Are The Bloggers Links
About the Author
Latest Posts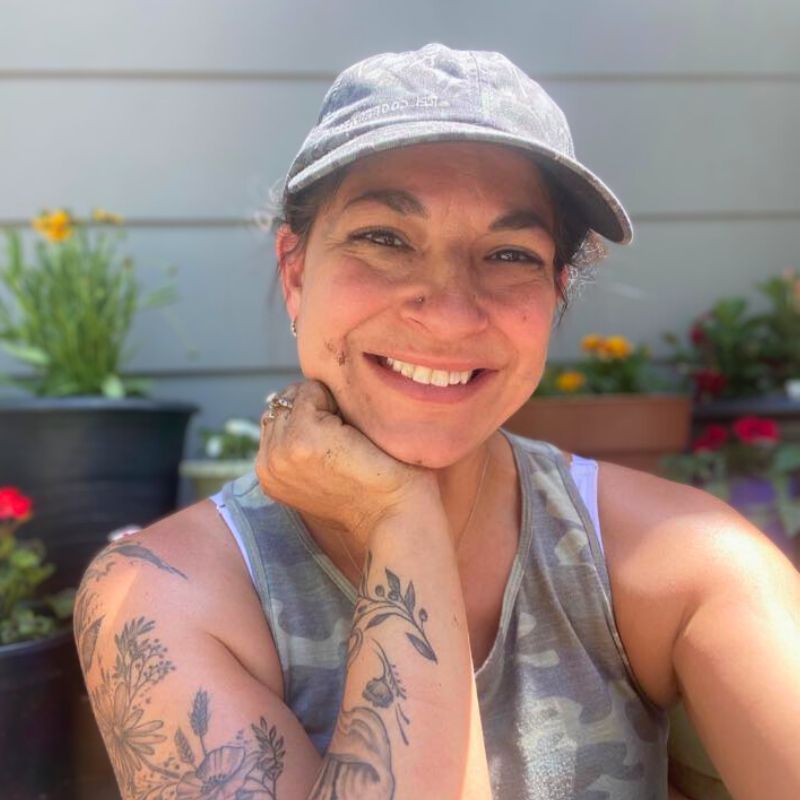 Hi! My name is Kelly and I run Life In Minnesota with my husband, Ryan.
My vision for LIM is that it shares engaging stories of unique Minnesotans and that it's considered a wonderful resource that helps make every life in MN more awesome!
I can be reached at kelly@lifeinminnesota.com
#LoveWhereYouLive #LifeInMN