You're shopping for the Minnesota locals in your life, or you're searching for the best tourist gifts to be on the lookout for during your Minnesota vacation.
Minnesota is best known for its sports teams. If you've ever been on I35 going into Minneapolis when a Vikings or Twins game is scheduled, you know Minnesotans love their sports teams!
Keep reading to find the top 10 must-have Minnesota gifts that will either bring joy to the Minnesota native in your life or help you remember your Minnesota vacation for years to come.
---
1. Minnesota Vikings Memorabilia
Everyone has a Vikings fan in their life, right? The Minnesota Vikings franchise was founded in 1960 and has been legendary for Minnesotans ever since. Minnesota Vikings memorabilia and gear are a must for the Vikings fan(s) in your life.
The best place to shop for Minnesota Vikings Memorabilia is at the official US Bank Stadium store in Minneapolis or the Vikings Locker Room Official Team Store in Eagan, Minnesota. The store is a Vikings fan's dream and a must-stop if you're a diehard fanatic or are shopping for one.
A smaller Locker Room is also on Level 1 of Mall of America. Park on the East Ramp for easy access to the shop.
If you cannot physically make the trip to the shops in person to buy Vikings memorabilia, Amazon and Scheels have you covered. Check out some of our favorite Minnesota Vikings gifts!
---
2. Minnesota Twins Memorabilia
Minnesotans welcomed the Twins with open arms when they moved from DC to Minnesota in the 60s, and the Minnesota Twins fan(s) in your life will welcome all gear and memorabilia of their beloved baseball team at any time of the year.
The best place to shop for Minnesota Twins gear and memorabilia is in their hometown of Minneapolis at the Twins New Era Team Store. The store does not accept cash transactions–credit cards only.
There are also six Twins locations to shop at Target Field, the team's official ballpark in downtown Minneapolis. Scheels in Eden Prairie, Minnesota, is also home to a plethora of fan shop items and Minnesota gifts.
If you can't make it to one of the fan or team shops, Amazon is also a great place to buy Minnesota Twins Memorabilia. Check out some of our favorite picks:
---
3. Mall of America Souvenirs
The Mall of America Gift Shop, located on the second level of the Mall of America, is home to the largest collection of Minnesota gifts and merchandise specific to the Mall of America brand. Park on the west ramp for the easiest access to the shop.
Etsy is the best place to shop if you're shopping for a collector of vintage Minnesota gifts. Check out some of our favorite 90s Mall of America gifts: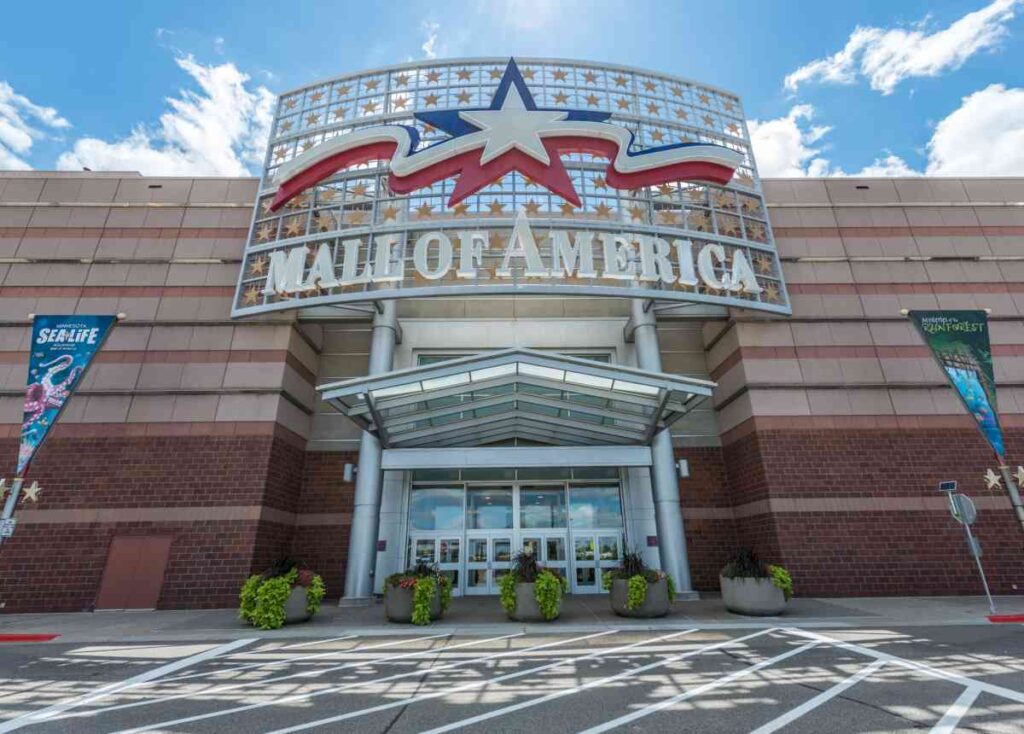 ---
4. Minnesota Wild Rice
Wild rice was adopted as the state grain in 1977 and has been a staple food for Minnesota's Indians for centuries, making Minnesota Wild Rice the perfect souvenir to bring home for tourists and a true Minnesota gift for locals.
You don't have to go to Minnesota to buy it because Amazon sells Minnesota Wild Rice in bulk. If you are traveling through Minnesota, stop by Kowalski's Markets Store.
Wild Minnesota Rice is the perfect side dish to bring to Thanksgiving dinner, or add it to soup for a delicious, savory meal. We love this Chicken Wild Rice Soup recipe.
Wild Rice Soup Minnesota Gift Idea
Dried soups are popular DIY gifts often made in mason jars for easy gift-giving. Etsy has prepackaged dried Wild Rice soup mixes available for purchase to make the process easy, or you can make your concoction with the ingredients.
You could play with the seasonings to create your unique concoction. An example mix would include the following ingredients: dried wild rice, dried garlic, poultry seasoning, salt, pepper, and bay leaves.
All your recipient will need to do is add broth or whole milk, heavy cream, and the meat of their choice, then bring the soup to a boil and then simmer it.
---
5. Minnesota Vintage License Plate
Vintage license plates are popular wall decorations. If you're a collector of license plates or shopping for someone who is, this is the perfect Minnesota gift choice. Check out these Minnesota vintage license plates we found:
---
6. Minnesota Scented Candle
There's no better Minnesota gift than the state's scent. These are the perfect gifts for someone who's grown up in Minnesota and is moving away. Did you know candles can help prevent homesickness?
They're also excellent gifts for people who just love the smell of Minnesota and want to smell it everywhere. With these candles, you can smell the aroma of apples, maples, cloves, pine trees, and other natural scents of Minnesota anywhere you go.
---
7. Minnesota Cutting Board
Minnesota cutting boards feature the state's unique shape (and are fitting for those who claim the shape looks like a chef's hat). Cutting boards make excellent wall decor if the person doesn't want to risk scratching up their board by using it.
Check out our favorite Minnesota cutting boards:
Gifts to Bundle with Your Cutting Board
Mackenzie's Fisherman Hand Scrub works great at deodorizing wooden boards (and hands), so add it along with your wooden cutting board to help your receiver keep their board and hands clean and free of garlic stench.
You can pair it with Minnesota Smile Jam, made in Ramsey, Minnesota, and purchasable on Amazon, or a handmade spreader made in Twin Valley, Minnesota.
---
8. Magnet
Magnets have always been popular gifts for tourists to bring home to collect where they've been on their refrigerator, and locals love showcasing their home state. Kids also love magnets, so these are cute gifts for the children in your life.
This Minnesota State Quarter Magnet is a cheap, affordable gift that will dazzle anyone fond of both coins and magnets.
Check out some additional Minnesota magnets we love:
---
9. Necklace or Bracelet
Fans of jewelry from Minnesota or who are visiting the state should add a Minnesota-shaped pendant to their collection. Take a look at some of our favorite necklaces with Minnesota state pendants:
You could also pair a Minnesota bracelet with your necklace gift. Check out these beautiful bracelets for the Minnesota-born people in your life:
---
10. Minnesota Spoon Rest
This beautiful Minnesota Spoon Rest will have partygoers in awe of the unique, handmade design. You can use it for a spoon rest or a place to hold a soap bar. It's the perfect housewarming gift for someone who's just moved to Minnesota!
We found a couple of other Minnesota-themed spoon rests you might like:
You could also pair your spoon rest with some Minnesota-made soap. Pair it with this Mint to Be Soap made in Kiester, Minnesota. This soap was made with peppermint and spearmint essential oils intended to perk you up at all times of the day or night.
---
Wrapping up 10 Must-Have Minnesota Gifts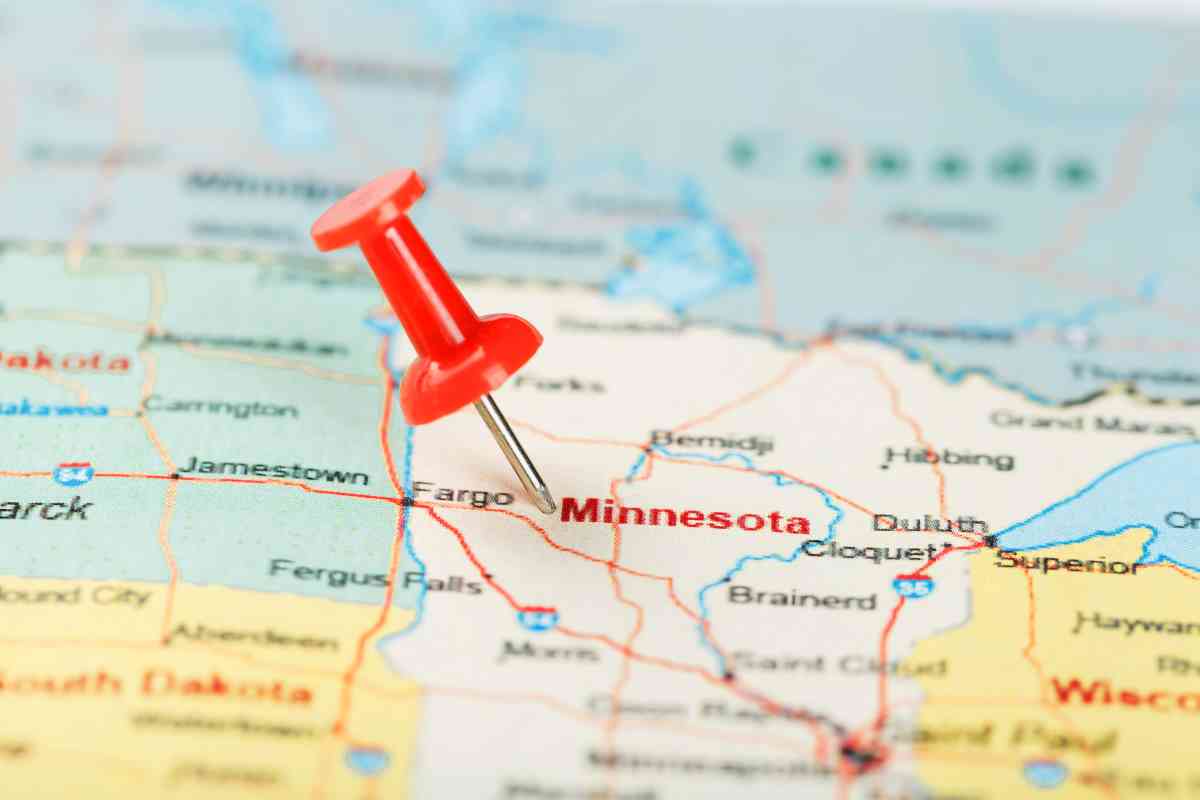 You're ready to start shopping for any occasion. If you're a hockey fan or shopping for one, check out the 14 Best Gifts for Hockey Players.
If you want to learn more about Minnesota must-haves, check out the Minnesota Gear page.