Are you planning your next winter vacation and considering turning it into a ski trip? You can ski your heart out in Minnesota.
Minnesota ski resorts offer delightful getaways, especially if you're coming from locations like Minnesota, Manitoba, Iowa, Wisconsin, or Michigan. Even if you're not from those areas, you'll still find Minnesota ski resorts mesmerizing, and Minnesota will be glad to welcome you.
Ski trips are perfect romantic getaways or family bonding experiences. Minnesota is the Land of 10,000 Lakes, so consider planning your wedding at a Minnesota ski resort for the beautiful backdrop photos.
Read on to learn about the top 3 Minnesota ski resorts you must visit for your next winter getaway.
---
The Top 3 Ski Resorts in Minnesota
1. Lutsen Mountain Ski Resort in Lutsen, MN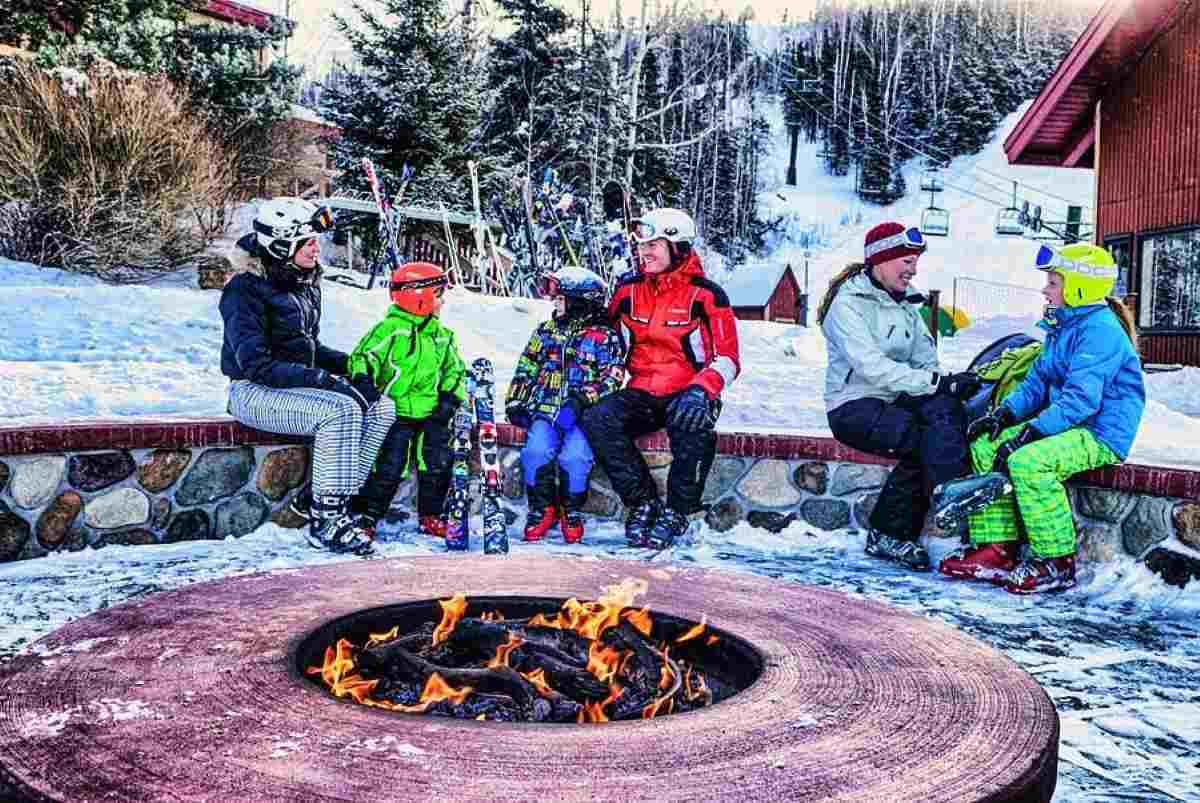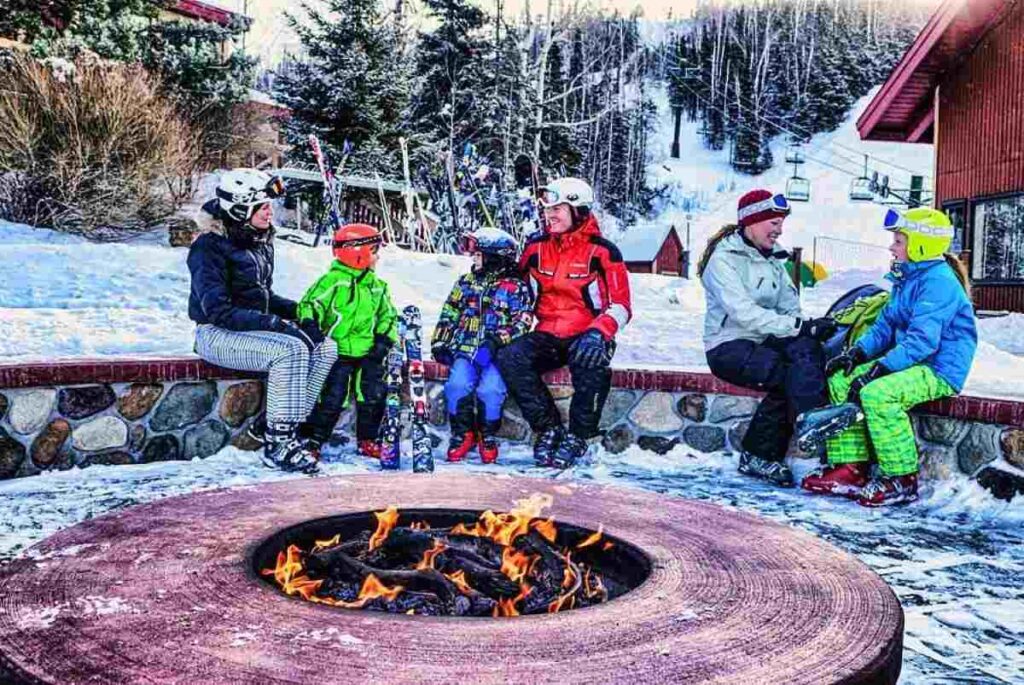 Lutsen Mountain Ski Resort is the largest ski area in the entire Midwest. Ski enthusiasts won't want to skip out on this Minnesota ski resort!
There's so much more at this Minnesota ski resort than just skiing! Snowboarding, snowmobiling, and even dog sledding are popular activities. Helmets, skis, and snowboards are available for rental. Rental packages are selected based on the visitor's experience.
Trails and Terrain
This Minnesota ski resort has over 95 runs on over 1000 acres and reaches 1088 feet above the coast.
It features backcountry trails on two mountains with cliff drops, off-piste slopes, and countless jumps and jabs. The mountains offer stunning views of Lake Superior.
The resort offers four types of terrains, with 18 percent labeled as Easiest, 47 percent More Difficult, 25 percent Most Difficult, and 10 percent Expert. There is something for everyone at this Minnesota ski resort.
Lodging
This Minnesota ski resort has condos for luxurious resort experiences. All rooms complement the natural beauty of the surrounding forest.
Eagle Ridge Resort is located on the property and has a pool, sauna, fitness center, and meeting rooms on-site, plus the ability to easily ski in and ski out.
Choose from studio to three-room condos. All condos come with free Wi-Fi and cable television. Select styles come with sofas, fireplaces, and kitchens.
Not a fan of staying at resorts? There are plenty of other lodging options in the area, too!
Other nearby lodging options:
---
2. Spirit Mountain in Duluth, MN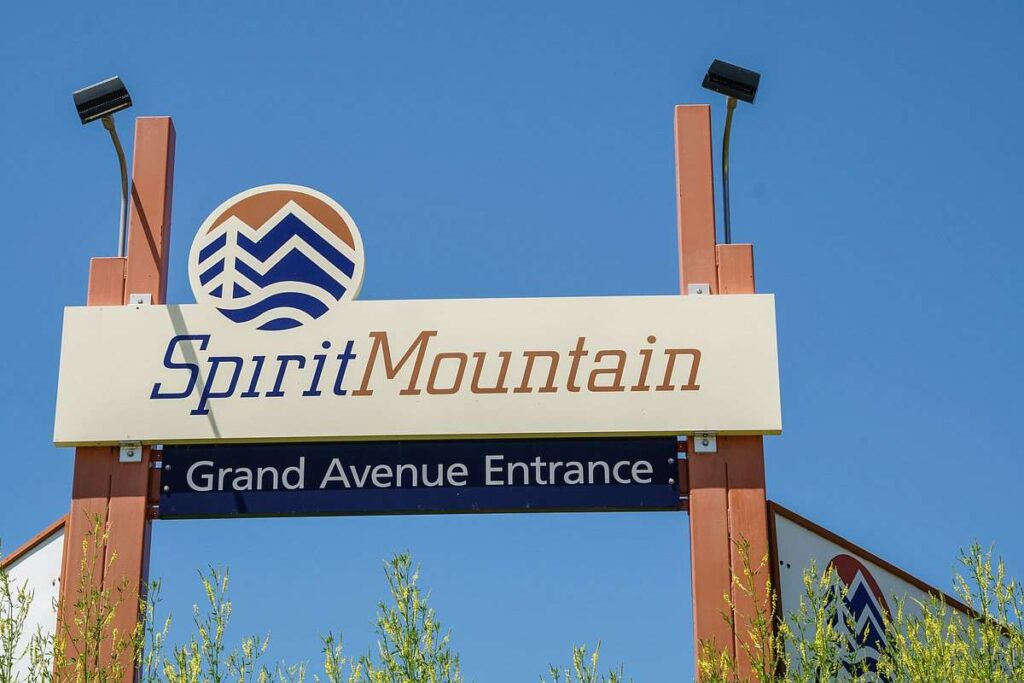 Located in Outdoor Magazine's Best Outdoor City in America of 2014, Spirit Mountain has plenty to offer for your winter adventure with breathtaking views of Lake Superior.
This Minnesota ski resort is 100 miles southwest of Lutsen or about two hours. You can add it to your Minnesota ski resort tour, but you'll have plenty to do to make it your only stop.
Getting to the resort is simple from I-35 by taking Exit #249 and following the road signs to Spirit Mountain Campground. This Minnesota ski resort is just ten minutes south of downtown Duluth.
Trails and Terrain
Spirit Mountain offers alpine runs, nordic skiing, snow tubing, and snowboarding. There are 22 Alpine trails and 175 acres of skiable terrain.
Trails are ranked Beginner, Medium, and Expert, with 32 percent being Beginner, 41 percent being Intermediate, and 27 percent being Expert–terrain difficulty is divided evenly to meet the needs of all visitors!
Lessons are also available for new skiers.
Lodging
Mountain Villas is located right on Spirit Mountain and is the only lodging on the resort property. The villas are separated, so you'll enjoy the privacy of not sharing walls with your neighbor.
Each villa is decorated uniquely and charmingly, comfortably sleeping six guests in two private bedrooms and two bathrooms, with a sofa, kitchen with appliances, cooking utensils, and tableware.
Free internet, satellite television, a DVD player, free local and long-distance calling, central air, an outside deck, and free parking is all included.
Spent the night at any of the Spirit Mountain lodging partners to receive stay-and-play packages:
---
How to Plan a Ski Getaway in Minnesota
Your Minnesota ski resort vacation will go smoothest if you plan, so refer to this brief guide when thinking about planning your trip:
Choose the Best Ski Resort for You
Start by choosing the best ski resort for your needs. Pick a resort based on your skill level and reason for the trip.
If you're going skiing for the first time, be certain the resort you're planning on visiting offers ski lessons. Check the lesson schedule and book your lessons ahead of time if possible.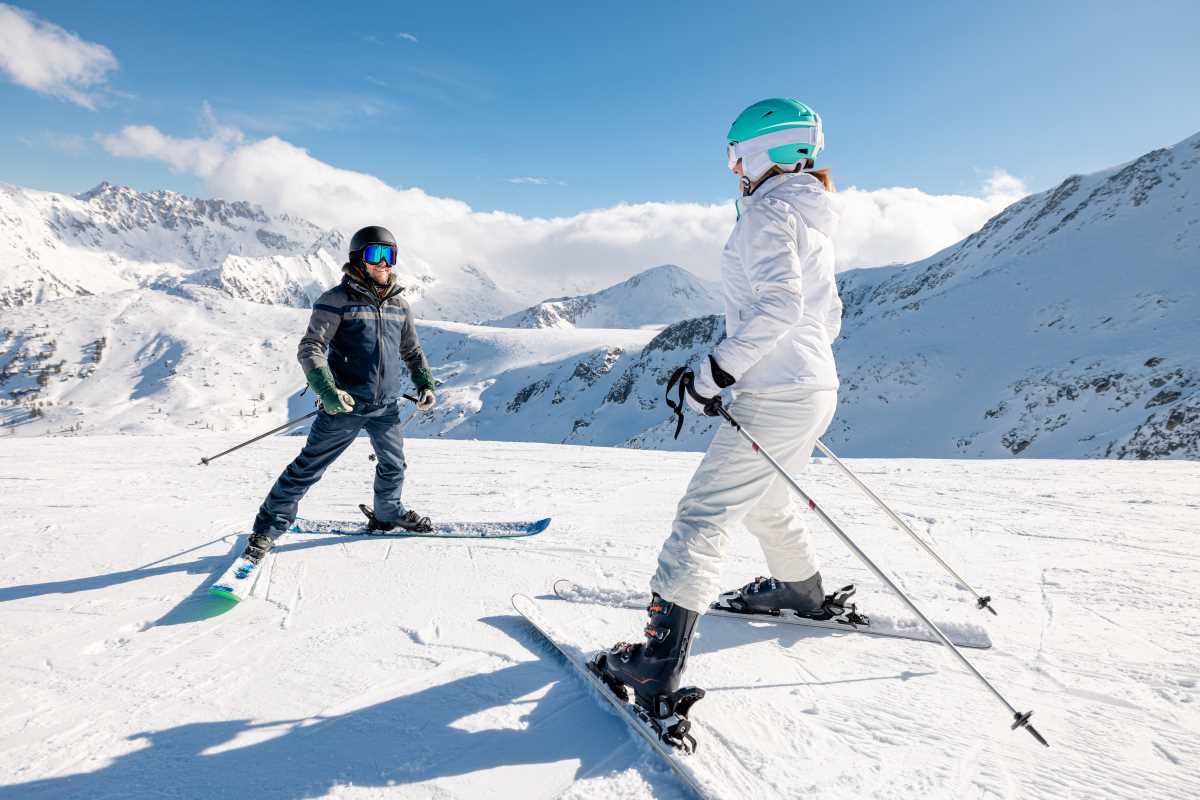 Watch out for Deals
Start looking for deals as early as possible in your trip-planning process.
Check TripAdvisor for the contact information and link to the resort's website. Look at the resort's website for the best packages available at the time of your trip, and sign up for any newsletters to receive alerts about upcoming specials.
What to Pack
Pack plenty of warm, comfortable clothes. Avoid jeans.
Pack thermal underwear for an added layer of warmth. Ski goggles protect your eyes from flying snow, and a waterproof ski backpack will keep all your essentials safe.
Check out this kids' snow pants list if you're bringing the kids.
---
Things to Do While Visiting Minnesota Ski Resorts
Special Events
Are you planning a wedding? Add Spirit Mountain to your venue list to tour. The Minnesota ski resort offers three reception rooms, on-site catering, and the capacity to hold up to 450 guests.
Bearskin Lodge, Grand Marais Dog Sled Adventures, and Points Unknown Dog-Based Adventures offer dog sledding. Cook County, where Lutsen is, holds a couple of dog sled races each year: Gun Flint Run Sled Dog Race and John Beargrease Sled Dog Marathon.
Dining
Lutsen Mountain Ski Resort features five on-site restaurants: Mountainview Grill, Papa Charlie's Tavern & Stage, Rosie's Cafe, The Summit Chalet, and Moguls Tap Room & Grill.
If you leave the resort to eat, you'll want to visit Cascade Lodge Restaurant & Pub, which won the 2022 Travelers' Award.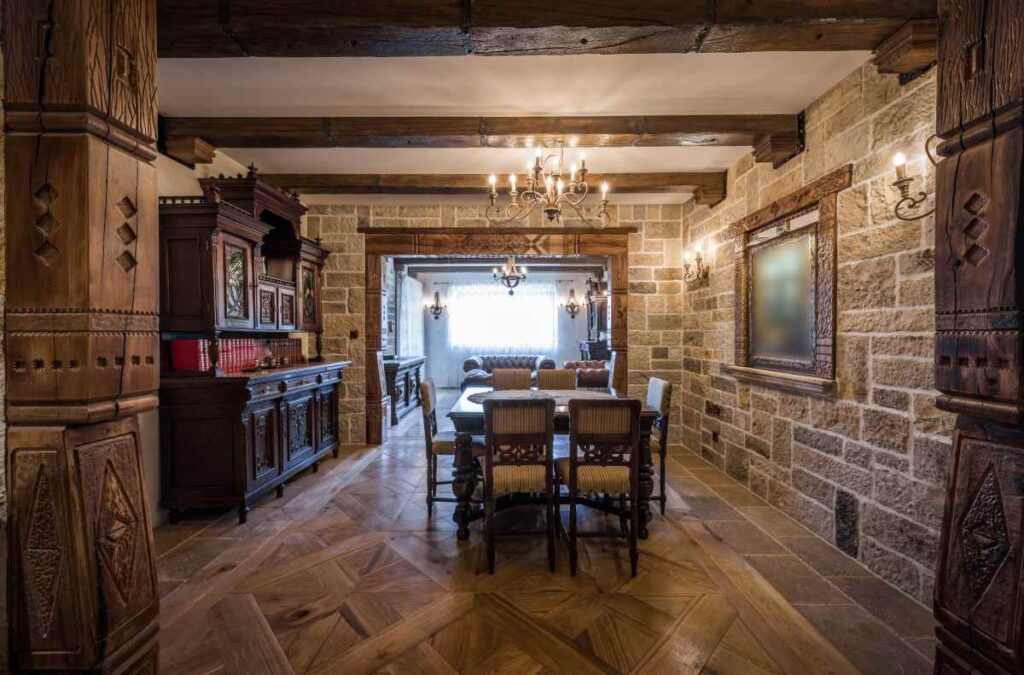 Spirit Mountain has four restaurants for visitors: Riverside Bar and Grill, Moosehead Station, Mountain Top Cafe, and Slopeside Lounge. All restaurants are family-friendly and offer numerous options to fit your mood. Moosehead Station offers legendary views you won't want to miss!
Giants Ridge has two restaurants, a snack bar, and a food court. Burnt Onion Kitchen & Brews is the #1 ranked restaurant on TripAdvisor in Biwabik. Wacootah Grille closes during the coldest months of the year, though it opens for a special Valentine's Day dinner.
Local Venues and Landmarks
Visit local venues to make the most of your vacation. North Shore Winery makes wine and cider that will delight your taste buds. Wild Country Maple Products is out in the woods, but worth the trip for delicious syrup.
Duluth is the home to outdoor activities, but it's also rich in history. Visit the Lake Superior Maritime Visitor Center to learn about the Great Lakes History. The Enger Park and Tower is also a must-see. Make sure you bring your camera!
Honk the Moose is an actual moose who visited Biwabik in 1915 and now serves as the city's mascot. Visit him on the southeast corner of Carl Shuster Park.
---
Wrapping up Minnesota Ski Resorts
Minnesota ski resorts are jam-packed with fun to fit the needs of all skiers, whether it's your first ski trip or your hundredth. Looking for more ski opportunities in Minnesota? Read more about the best skiing in Minnesota.
About the Author
Latest Posts
Nicole Kinkade loves taking regular road trips with her family around Minnesota. She especially enjoys visiting the Twin Cities area, where she can often be found hanging out at Mall of America and Como Park. Her favorite Minnesota restaurant is Fat Lorenzo's!
With a bachelor's degree in Business Administration and an associate's degree in Media Communication, Nicole is passionate about sharing her experiences with others through writing. She is currently writing full-time and loves every minute of it.
Nicole can be reached at nicolek.author@gmail.com