Prince once said, "I like Hollywood. I just like Minneapolis a little better," and his legacy and musical journey reflect his love for his hometown of Minneapolis, time after time.
When Warner Brothers wanted his first official performance to be on the west coast, he stepped up and insisted on performing in Minneapolis. He built his iconic recording studio in Minnesota and preferred it over recording in Los Angeles, among other famed stars.
Without a doubt, Prince loved Minnesota with all his heart and soul, and his legacy left a lasting footprint in Minnesota that will be cherished forever by locals and fans traveling to the state every year to remember the musical legend.
Keep reading to learn all about the legacy and musical journey of Prince in Minnesota!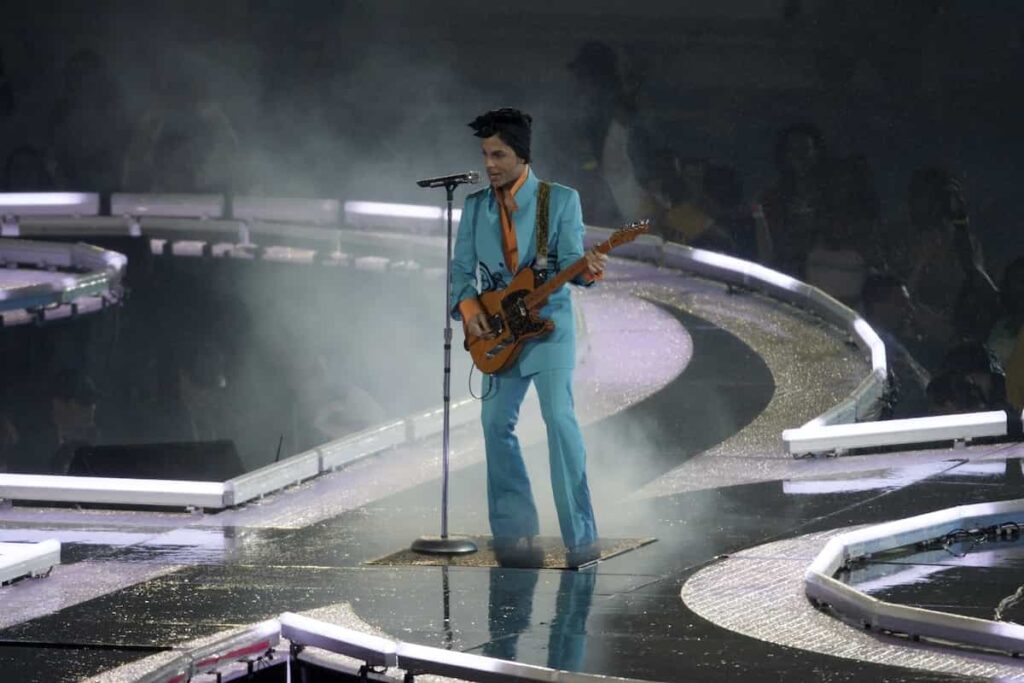 ---
A Family of Musicians
Prince's musical journey started years before his birth with his parents, Mattie Della, a jazz singer and pianist, and songwriter John Lewis Nelson. He was exposed to music even before his birth on June 7, 1958, at Mount Sinai Hospital (which closed in 1991 and now contains the Phillips Eye Institute).
And yes, Prince is his real first name. Prince was named after his father's stage name Prince Rogers, which his father used when performing in a jazz group with Prince's mother.
His parents weren't the only musicians in his life, either. Louis Hayes, a jazz drummer, is Prince's cousin, and Charles "Chazz" Smith, a drummer, is his second cousin.
No one in the family was surprised when Prince and his little sister, Tyka, followed their musical roots. Tyka Nelson is an American singer who wrote her first song at the age of 10.
Prince started writing songs at 7 years old and taught himself to play the piano, guitar, and drums during his early childhood by watching his dad.
Music was his escape when his parents divorced, and he spent his childhood years going back and forth between his parent's homes.
---
A Musical Journey Beginning at Home
8th Avenue
Prince's parents purchased a house on 8th Avenue in 1965 when Prince was 6 or 7 years old, although his family also owned a house on Logan Avenue until 1970. The Logan Avenue house has since been demolished, and the house that stands in its place was built in the 1990s.
These are the homes where Prince would have lived while an elementary student and discovering his love for music. He mastered the piano while living on 8th Avenue while watching his dad play the instrument.
His parents divorced in 1967, and the divorce decree gave his mom ownership of the Logan Avenue house. His dad moved into an apartment and later a house on Newton Avenue.
Russell Avenue
Around 1973 or 1974, when Prince was 15, he was kicked out of his dad's house and went to live with his best friend André Cymone. This was his last home before he was an adult (and famous). Russell Avenue was where Prince lived when his career was born.
---
A Musical Education
John Hay and Kenwood Elementary Schools
Prince attended most of his elementary years at John Hay, but he attended fourth grade at Kenwood Elementary School as part of a program to desegregate schools. Prince tried playing saxophone in elementary, but he didn't like how it chafed his lip.
John Hay Elementary has since been demolished, though Kenwood Elementary still educates students today.
Lincoln and Bryant Junior High Schools
Prince attended one year at Lincoln Junior High. By age 12, Prince was spending time at many after-school programs that focused on instruments and music.
He transferred to Bryant Junior High in 7th grade, so he could take part in their strong music program. He attended 7th and 8th grade at Bryant Junior High, where he took Business of Music and Music Theory classes. The building is now known as Sabathani Community Center.
At Bryant Junior High, Prince met André Cymone–his first musical peer and friend.
High School Band
While Prince was in high school at Central High School (closed in 1982), Prince was in a band with his second cousin, Charles "Chazz" Smith, and his best friend, André Cymone.
Terry Jackson later joined on percussion, André's sister joined on the keyboard, and William "Hollywood" Doughty joined on percussion. The group called themselves Grand Central, and they rehearsed at Terry Jackson's house (next door to André).
Morris Day replaced Chazz, and in 1976, André, Prince, and Morris Day recorded a demo at Audiotek Systems, Inc. (ASI) with six original songs. The studio is now closed, though its entire inventory was discovered and sold on eBay in 2016.
---
Rise to Musical Fame in Minnesota
Sound 80 Recording Studios
Prince and Linn Drum Machines recorded Prince's demo tapes in early 1977 at Sound 80 Recording Studios. These were the tapes that would land him a three-record recording contract with Warner Brothers at the young age of 19.
Back in the 1970s, this studio attracted other famous Minnesota artists like Bob Dylan, Cat Stevens, and the Suicide Commandos. The studio closed in the early 1980s.
Capri Theater
Prince performed his first shows on January 5 and 6, 1979, as an official Warner Brothers recording artist, at the Capri Theater in Minneapolis.
Warner Brothers wanted him to perform with West Coast musicians in Los Angeles, but Prince insisted he played with other Minneapolis musicians and the show be a fundraiser for a movie theater in his old neighborhood.
That night, he was joined by his childhood best friend, André Cymone, among other Minnesota musicians. All proceeds from tickets sold that night were donated to the Capri.
---
Purple Rain
Prince's musical journey was featured in his famous semi-autobiographical movie Purple Rain, released in 1984, where Prince took on the role of The Kid. This was his first acting experience, and the movie brought Minnesota to life on the big screen.
A month after the movie was released, Prince became the first artist to have a top movie, single, and album all at the same time.
The Purple Rain House
The house, located in southwest Minneapolis on Snelling Avenue, was featured in the Purple Rain movie, although it should not be confused with the real Purple House where Prince lived in the 1980s.
Prince purchased the house on Snelling Avenue just one year before his death.
First Avenue
Much of Purple Rain's music performances are featured at First Avenue and 7th Street Entry, a popular nightclub that helped launch the career of several Minneapolis musicians, including Prince, The Revolution, The Replacements, and more.
Orpheum Theatre
The backstage and green room scenes were filmed at Orpheum Theatre in Minneapolis due to limited space at First Avenue. Prince performed at this theater in 1980 while on tour for his second album, Prince. It was the first venue in downtown Minneapolis he performed.
IDS Center
Some scenes from Purple Rain were filmed at the glass-enclosed Crystal Court at the IDS Center, which is located in the middle of downtown Minneapolis.
---
Wedding on Park Avenue
Prince married his first wife, dancer Mayte Garcia, on Valentine's Day, 1996, at the Park Avenue United Methodist Church in a private ceremony.
The wedding was filled with traditional and eccentric music, including songs from Kamasutra–a classical album by Prince that would officially be released a year later.
---
The Legacy Houses
Newton Avenue
Prince's dad bought the house on Newton Avenue in 1972, and this is where his dad lived during Prince's rise to musical fame. At the time of Prince's death, he was the owner of this house. His sister, Tyka, has listed this house as her address in probate filings, so the house remains in the family.
Chanhassen and Paisley Park
Prince moved to a Purple House, located on Kiowa Trail that overlooked Lake Riley in Chanhassen in the 1980s while producing and recording Purple Rain. Chanhassen is located just 20 minutes southwest of Minneapolis.
Prince moved into a yellow house bordering Lake Ann and Lake Lucy, while his dad lived in the Purple House until his death in 2001. While living in the yellow house, Prince worked on Under the Cherry Moon and Sign O' the Times.
Then in 1985, Prince moved into a three-story mansion on Galpin Boulevard located on a 188-acre piece of land. The house included a home studio, stained glass windows, and included a purple piano.
Prince finished his ninth studio album on Galpin Boulevard, Sign O' the Times, and recorded parts of The Black Album there as well.
Galpin Boulevard is mentioned in Prince's song Zannalee when a mock police officer reports a disturbance on Galpin. The house is also showcased in a video for a Get Off remix (which also includes a glimpse of a photograph of Prince's father).
Construction of Paisley Park started in 1986. Prince's studio equipment was transferred to Paisley Park in 1987.
Paisley Park was where Prince recorded for more than 30 years, and he considered it his private sanctuary.
The original Purple House was demolished in 2003, and the house on Galpin Boulevard was demolished in 2006.
---
Other Minnesota Locations with Musical Relevance
The Electric Fetus
Throughout the years, Prince was found at the Electric Fetus, a record store in Minneapolis, exploring new music and old favorites. The record store has been in business since 1968 and is still in business today.
Today, the record store is a popular place to purchase Prince's albums on vinyl record and CD.
Glam Slam
Prince opened the nightclub Glam Slam in 1989, which he named after his song Glam Slam from his 1988 album Lovesexy. The nightclub quickly became a hotspot in Minneapolis and a rival to First Avenue because it could accommodate 2,200 people, 800 more than First Avenue.
Glam Slam was the location for Prince's shoot for My Name Is Prince in 1992.
Three other Glam Slam nightclubs opened due to its popularity–one in Japan, one in Miami, and one in Los Angeles. Prince was in charge of the styling of each nightclub.
Prince's stake in Glam Slam was short-lived, however, and he sold his stake in the club in 1995. The Minneapolis club closed soon after, followed by the others.
Minneapolis's Glam Slam would reopen in 1997 as The Quest, though it was forced to close in 2007 as a result of a fire. Today, the site is the home to Cowboy Jack's and House House Dueling Pianos.
Dakota Jazz Club
Prince was known to be a frequent visitor of the Dakota Jazz Club, a live music venue in downtown Minneapolis. This site was also known to be where he would perform surprise musical concerts.
Bunkers Music Bar & Grill
This is one of the oldest neighborhood musical restaurants and bars in Minneapolis. Prince was known for performing unexpectedly at Bunkers Music Bar & Grill on occasion.
Calhoun Square
The subject of Prince's songs Uptown (Dirty Mind, 1980) and Calhoun Square (Crystal Ball, 1998) was the shopping center called Calhoun Square, which is located in the center of Uptown Minneapolis.
---
The Legacy Lives On
Statue in Henderson, Minnesota
The spot where Prince's character tells his lover to purify herself in Purple Rain is actually on the banks of the Minnesota River, about 45 minutes from Minneapolis.
Diehard Prince fans have been visiting the location in Henderson, Minneapolis, ever since the release of the movie to baptize themselves in the waters.
A statue of Prince was installed in remembrance of the singer in Henderson on June 28, 2020, and a Purple Mailbox with a guestbook is at the site and has been signed by more than 4,000 visitors.
First Avenue Star
Prince is honored among other bands at First Avenue Nightclub with his name in a wall star on the building's facade. In May 2016, Peyton Russell–Prince's former graphic artist–covered Prince's star in a gold leaf.
Paisley Park
Prince's private sanctuary is now a museum open to the public. The museum features unforgettable exhibits, including Prince's custom shoes. Paisley Park also hosts events to commemorate the legacy and life of Prince.
Prince Murals
Schmitt Music Mural
The now-iconic photo was taken of the almost 19-year-old Prince by photographer Robert Whitman in front of the Schmitt Music Mural for promotional material use.
Uptown
A Bloomington artist by the name of Rock "Cyfi" Martinez completed a mural of Prince in Uptown in just six hours.
North Loop
A Los Angeles artist named Jonas Never designed a Prince mural just three blocks from Bunkers Music Bar & Grill at Floyd's 99 Barbershop in Minneapolis' North Loop.
Downtown
A brand new 100-foot Prince mural is expected to be completed summer of 2023 in downtown Minneapolis on Parking Ramp A at the corner of First Avenue and Eighth Street by Florida artist Hiero Viega. This will be the latest Prince mural in the Twin Cities.
---
A Legacy Never Forgotten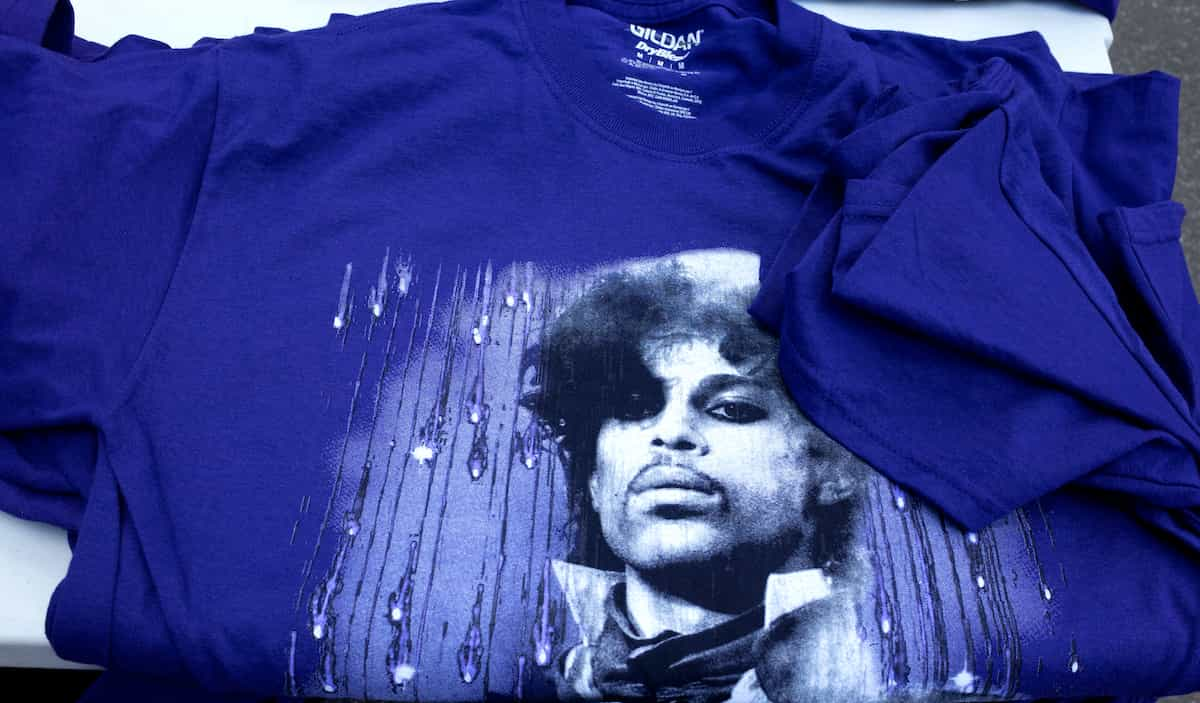 Prince's legacy lives on in the hearts and souls of Minnesotans as well as fans around the world who come to visit the land that grew the legendary singer and actor.
Are you a diehard Prince fan? See how much you know about Prince with these 31 Legendary Prince Facts!