Founded in 1969 along the banks of the St. Croix River, Afton State Park was created in the spirit of preserving its natural features as well as making them available for sustainable public enjoyment.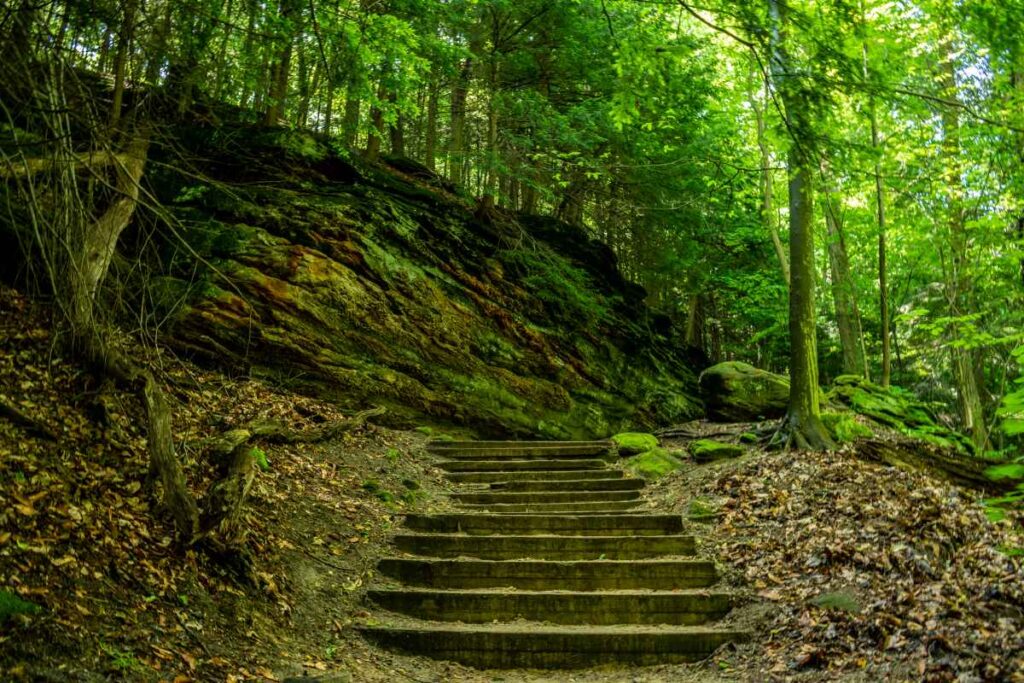 As far as recreational activities, there's a little something for everyone at Afton State Park. Enjoy camping, swimming, picnicking, snowshoeing, and more. Keep reading to learn all about this amazing state park!
---
About Afton State Park
Afton State Park sprawls across a rugged natural landscape with deep ravines that tower over the St. Croix River. The top of the ravines to the river is a whopping 300 feet drop whose steep surface is covered in aspen, birch, cherry, and oak trees.
The state park is home to hardwood, oak, and pine trees, in addition to prairie pasque flowers, woodland ephemerals, butterfly weeds, puccoons, sunflowers, and blazing star flowers. We should also thank the park's resource management program for working hard to bring back and enlarge the natural prairies of the area.
---
Afton State Park Natural History
The land of Afton State Park was formed in the wake of a giant glacier, which is likely also what left behind the plunging ravines in the river valley. You can see sections of embedded sandstone along the walls of the ravines.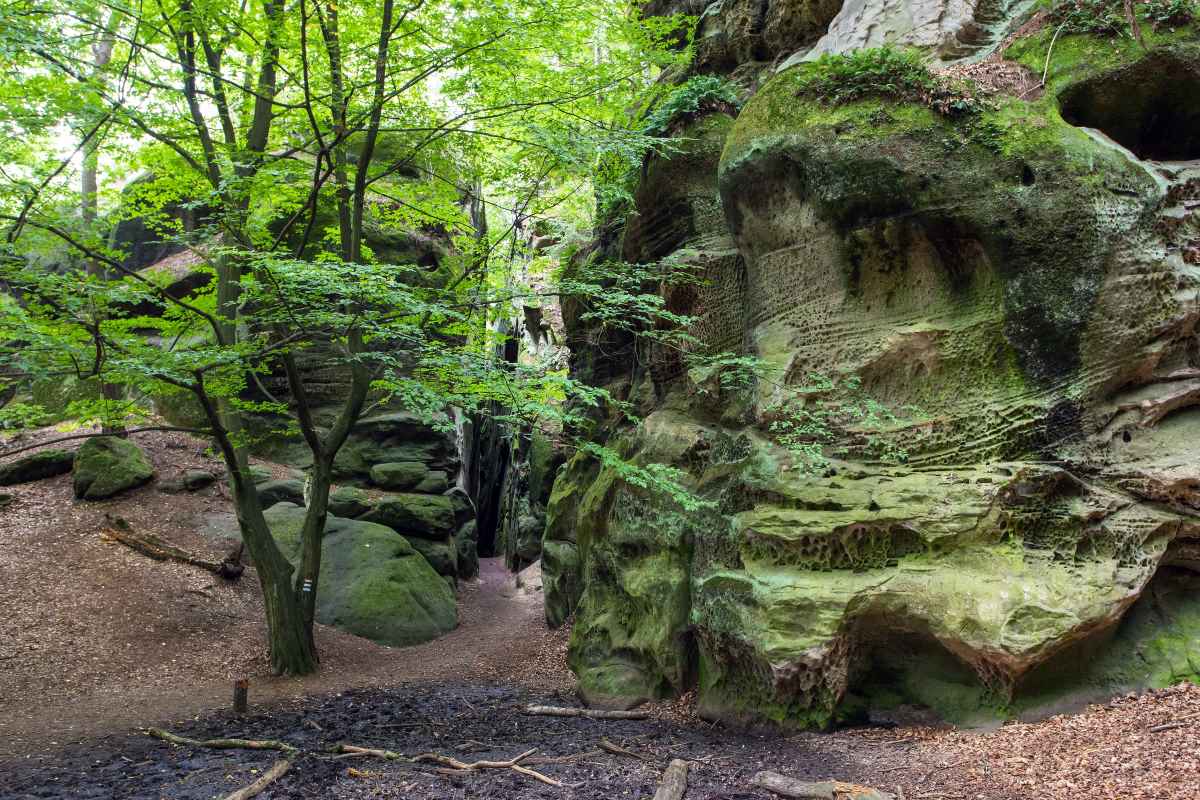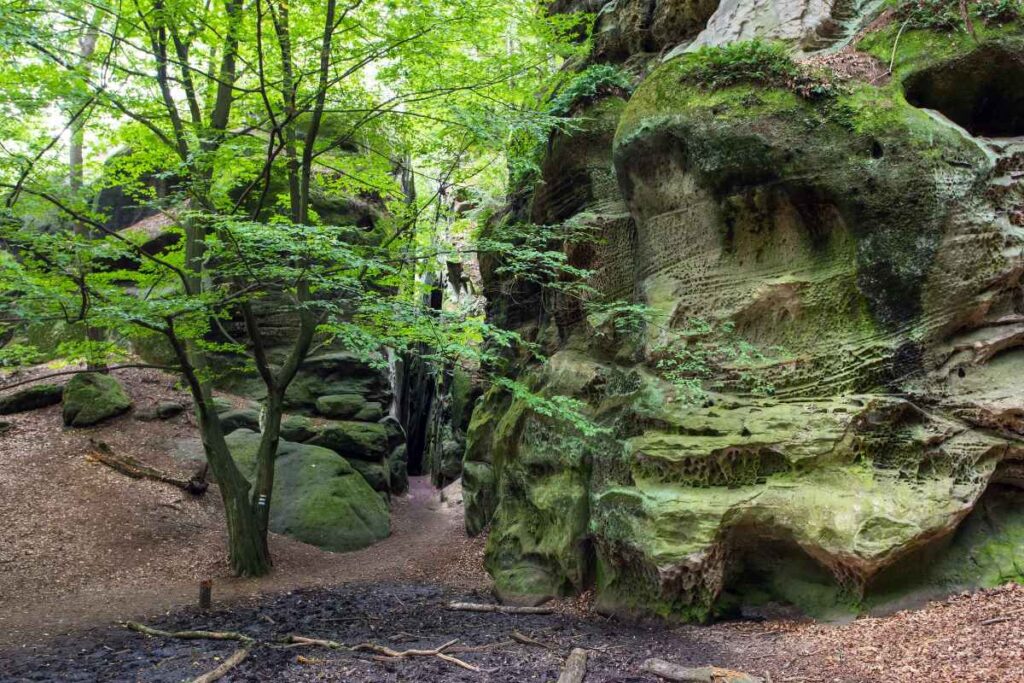 ---
Afton State Park Cultural History
In the 9060s, existing Minnesota state governments near the Twin Cities were becoming unbearably crowded. Because of this, Minnesota began looking for opportunities to open another state park, and immediately purchased the undeveloped land that would become Afton State Park when it went on sale in 1967.
The land was hugely desirable because of its underdevelopment and location right on the river, especially in comparison to how populated the St. Croix River valley already was. The land even included the last remaining beach on a Minnesota riverbank!
An Arduous Process
The purchase, however, did not go very smoothly. Residents of the area were nervous about the traffic that a new state park would bring to their neighborhoods and continued to protest even after the legislation for the park's founding was passed in 1969.
The entire process took over a decade, and both sides had to compromise on several factors. These included changing the location of the park entrance, banning snowmobiles, and making the camping area only accessible on foot.
After years of bureaucratic conflicts, the park officially opened in 1982, and the visitor center was finished in 1983. That's fifteen years after the land was purchased!
---
Afton State Park Activities
If you're looking to spend some time in nature, Afton State Park is a great destination to do so! With tons of activities for everyone to enjoy, it's an awesome place to take the family.
Visitor Center
If you've never been to Afton State Park before, I suggest you start your trip at the visitor center to get a bearing on the state park. Their interactive and interpretive exhibit will teach you everything you need to know and provide ample entertainment for the younger members of your family.
The visitor center space is open to the public, except on the days during which it is reserved for park programming. In the center, you'll find indoor and outdoor seating for dining, outlets for beverage devices, and fireplaces. Both spaces makes for a cozy rendezvous with your friends!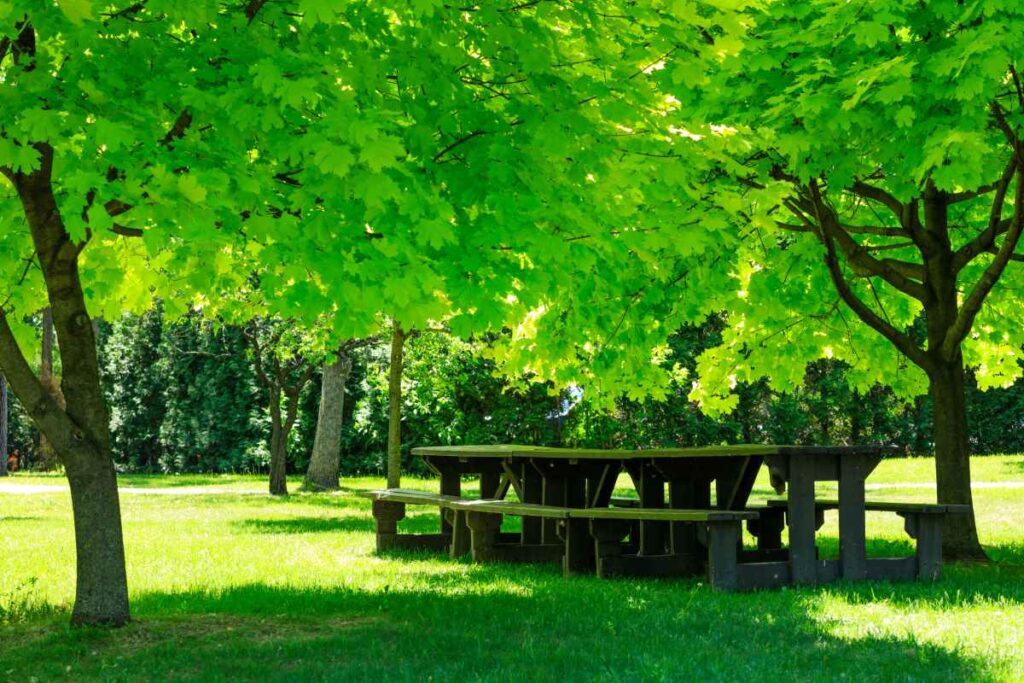 Just remember to show up early. The indoor seating and outdoor picnic tables aren't reservable, so you'll have to save your spot.
If you're looking for unique gifts, you should also visit the gift shop in the park office. There you'll be able to choose from a selection of different clothing, accessories, and books. Gift a meaningful present and support Afton State Park all in one go.
Camping and Lodging
It wouldn't be a state park without campsites, and Afton State Park is no exception. You can choose from almost thirty hike-in campsites across the state land. Keep in mind that these are rustic campsites, so while drinking water, vault toilets, and firewood is provided, everything else isn't!
Contact the Afton State Park staff to ask which campsites are open year-round, and collect your free firewood from the park office!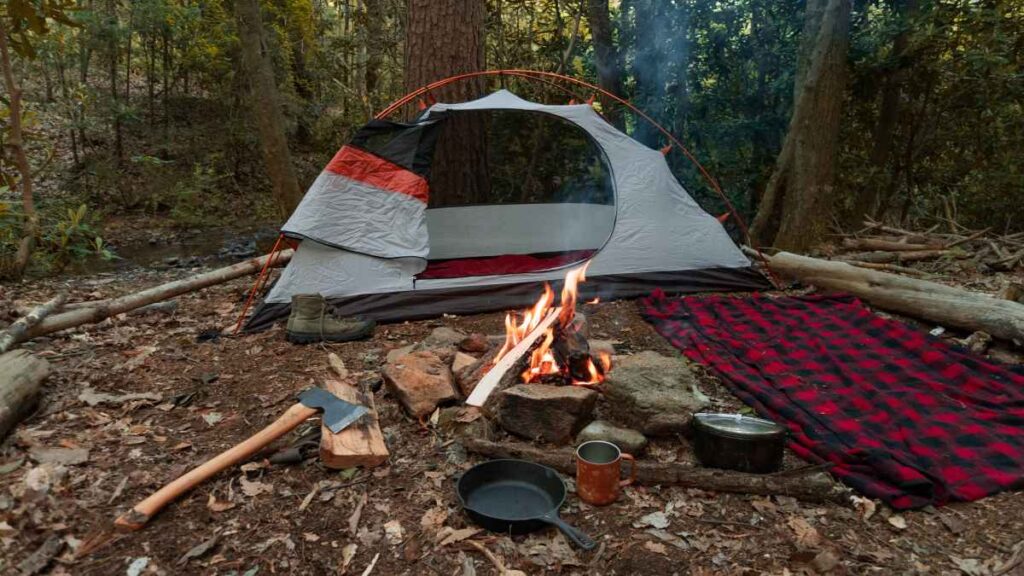 If rustic camping isn't your thing, Afton State Park has other great options for you, including camper cabins, yurts, and a wall tent. The camper cabins have heat and electricity and sleep up to five or six people. The yurts are great to go explore nature with your whole friend group: they each have space for up to seven people, and there are two of them!
As for the wall tent, it sleeps only up two six, but it's an amazing glamping experience with raised bed wooden platforms
Hiking
As mentioned previously, Afton State Park has 12 miles of trails for all types of hikers, walkers, runners, bikers, cross-country skiers, snowshoers, and even horseback riders! Parts of hikes are also accessible by wheelchair.
Bird Watching
At Afton State Park, bird watchers can catch glimpses of a wide variety of birds, including hawks, bluebirds, waterfowl, meadowlarks, and other types of migratory birds.
Water Activities
Though there are other Minnesota State Parks with more water activities, water lovers still have a variety of options at Afton State Park.
As mentioned previously, along with the rest of the Afton State Park land, Minnesota purchased the last available beach on the St. Croix River Minnesota banks. This is a swimmable beach that visitors can enjoy throughout the year.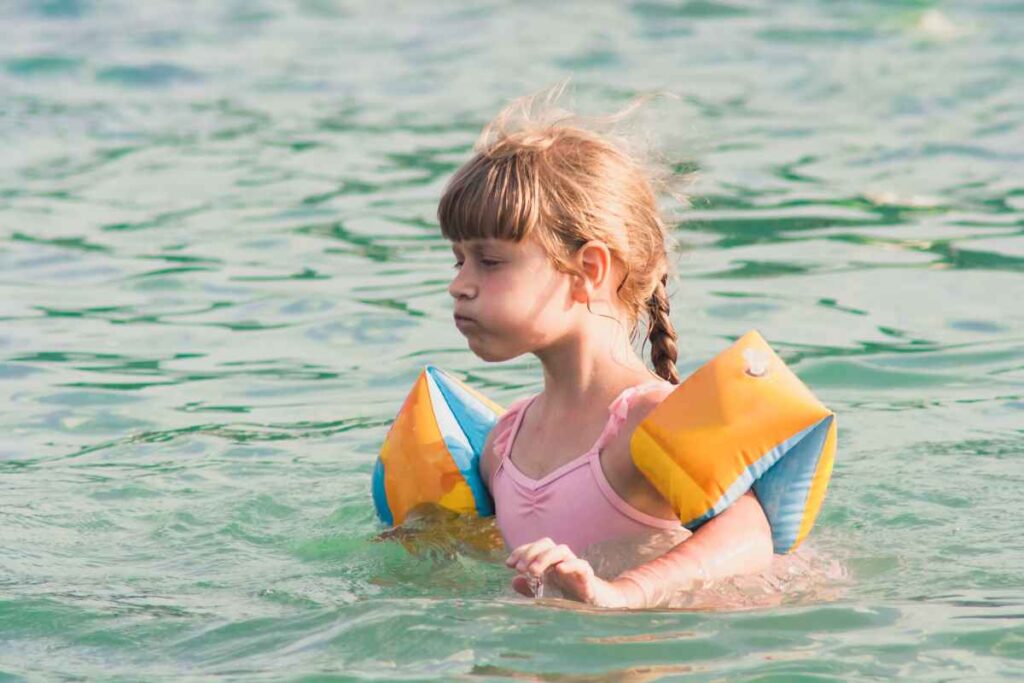 Unfortunately, Afton State Park does not have a boat launch. Determined boaters, however, can access the river in the state park through special boater beaches.
Within the park, there is also a hike-in canoe site.
Picnicking
Though the visitor center has plenty of dining space, there are three picnic areas in total throughout the state park that also have fire rings and charcoal grills. Some of the picnic areas even have shelters with outlets and lights, some of which visitors can reserve.
Check the Afton State Park website to learn which of the picnic areas are accessible.
---
Visit Afton State Park!
I hope you're now inspired to visit Afton State Park. Afton State Park has a wide variety of natural activities that is sure to entertain every member of the family!
Love spending time outside? Then discover the Minnesota Outdoors to continue learning new ways to reconnect with nature!