Whether summer is just around the corner or it's still many months away, it's always a good time to think about your perfect backyard garden!
There are so many ways to beautify your outdoor space and make it a more enjoyable place to spend time in.
While all these ideas are particularly well suited to gardening in Minnesota, you can definitely still have some fun with this list, even if you're gardening in a different state.
Keep reading to learn about 12 of the best backyard garden ideas for Minnesota!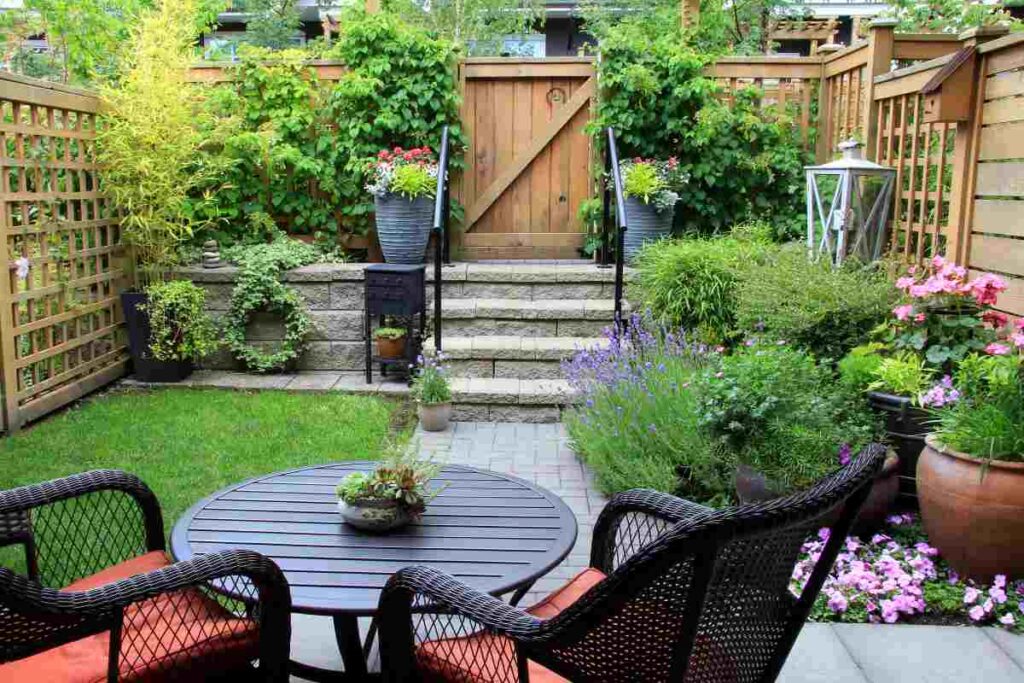 ---
Prepping for Your Ideal Garden Space
There are a few factors that you should probably consider before jumping right into a garden redecoration. Thinking about backyard garden ideas prior to making a big purchase will help you pick the option that works best for you and your garden.
One question you might want to think about is what kinds of problems you want to solve by adding or changing something in your garden.
For example, do you have lots of issues with pests? Growing some new plants that keep critters away may be your answer!
Is your garden hard to manage or navigate? Maybe you should try incorporating a garden bridge or some stones to create a walkway!
In addition to thinking about garden ideas related to what you might need, you should also consider what you want to prioritize. Think about what would make you happy to see in your garden!
Maybe having a really colorful or beautified garden space is important to you, or maybe you just want something that's super functional.
Ultimately, no matter what you want for your space, this list has garden ideas for you!
---
1. Plants That Attract Pollinators
If you want your garden to really flourish, you should consider adding some plant varieties that are specifically known for their ability to attract pollinators!
Mixing some of these plants into your garden will make it a happy home for animals like butterflies, moths, bees, birds, and even bats.
Some examples of pollinator-friendly flowers are calendula, nasturtium, and lavender.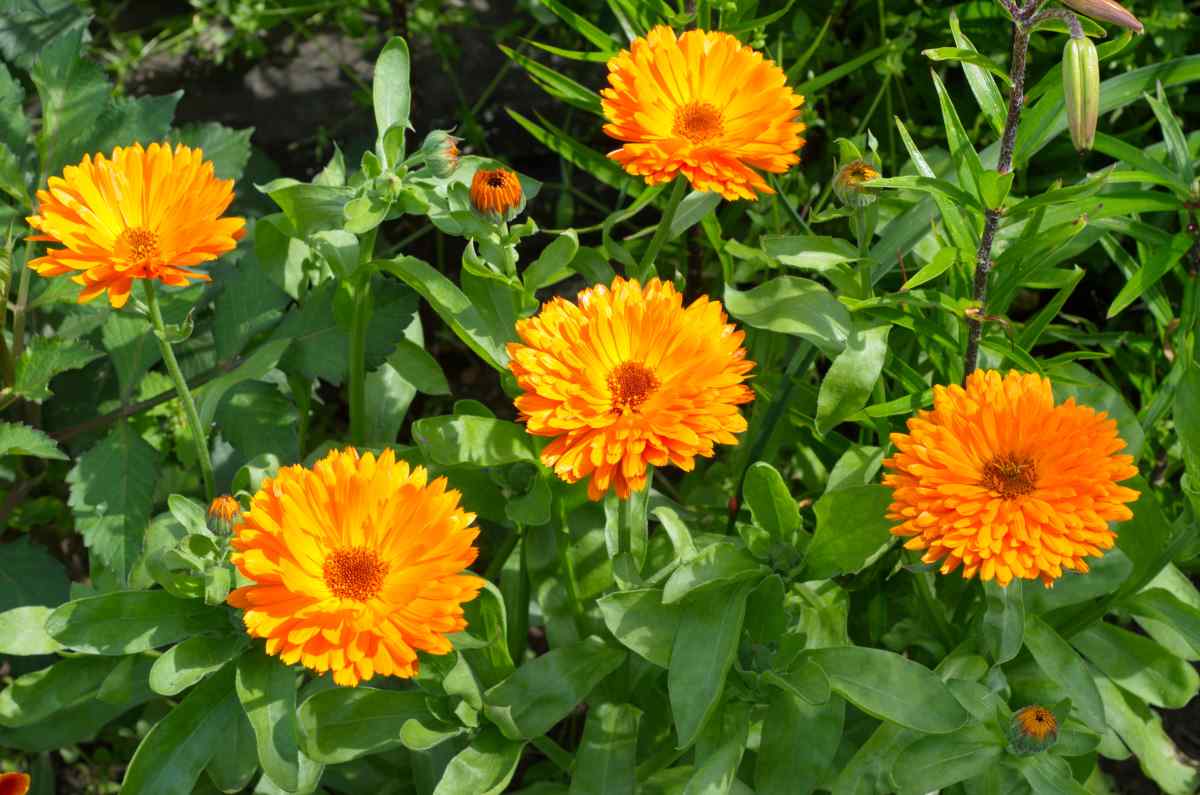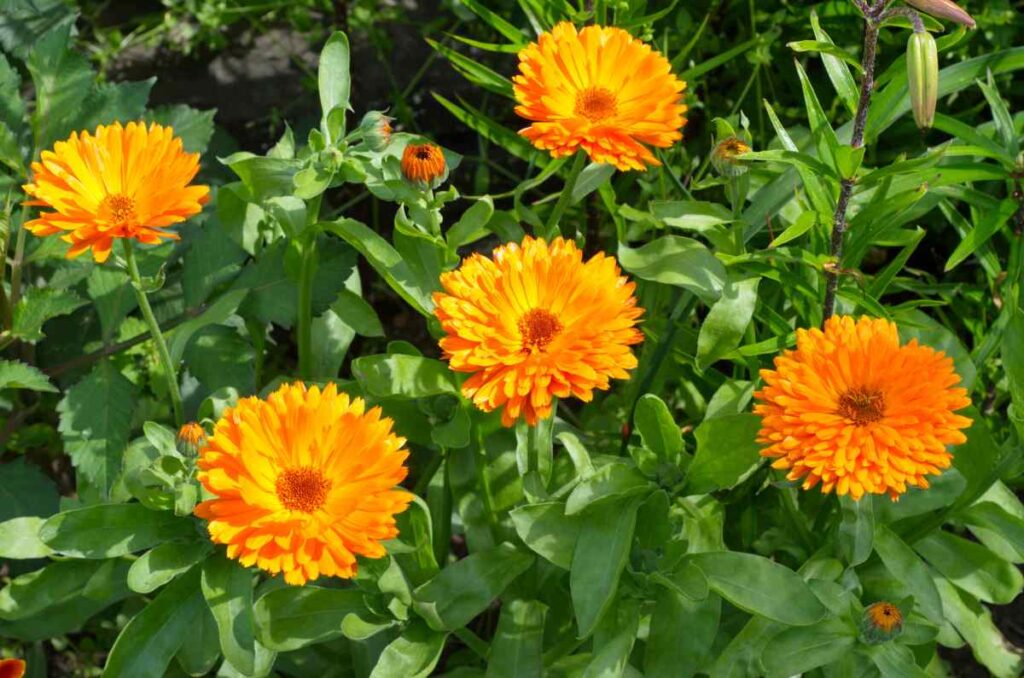 This choice tops our list of garden ideas because it's very low risk and high reward. There are so many different flower varieties that attract pollinators and grow well in Minnesota!
This also means that they likely won't damage the other plants already in your garden, all while they attract insects and other creatures that benefit every plant.
---
2. Adirondack Chairs
You deserve to sit back and take a good look at all the hard work you've accomplished in your garden! An Adirondack chair or two will definitely help you do this.
Get a set of these SERWALL Folding Adirondack Chairs along with an end table or side table. They come in a myriad of colors! The connecting table is the perfect place to set your gardening gloves and tools up during the day or maybe have a cold drink once you're done gardening.
One of the fun aspects of garden ideas like these is that you can really shake things up by experimenting with different colors! These Leigh Country Classic Adirondack Chair in Turquoise look like an exciting way to add a pop of color to your garden environment.
3. Outdoor Lighting
To enjoy your garden at all hours of the day, install some outdoor lighting!
This is one of our favorite backyard garden ideas because there are so many creative ways that you can use them in your garden.
One of the most traditional yet super fun ways to employ outdoor lighting in your garden is with outdoor string lights! Stringing them through a fence or on a pergola will brighten any evening outdoors.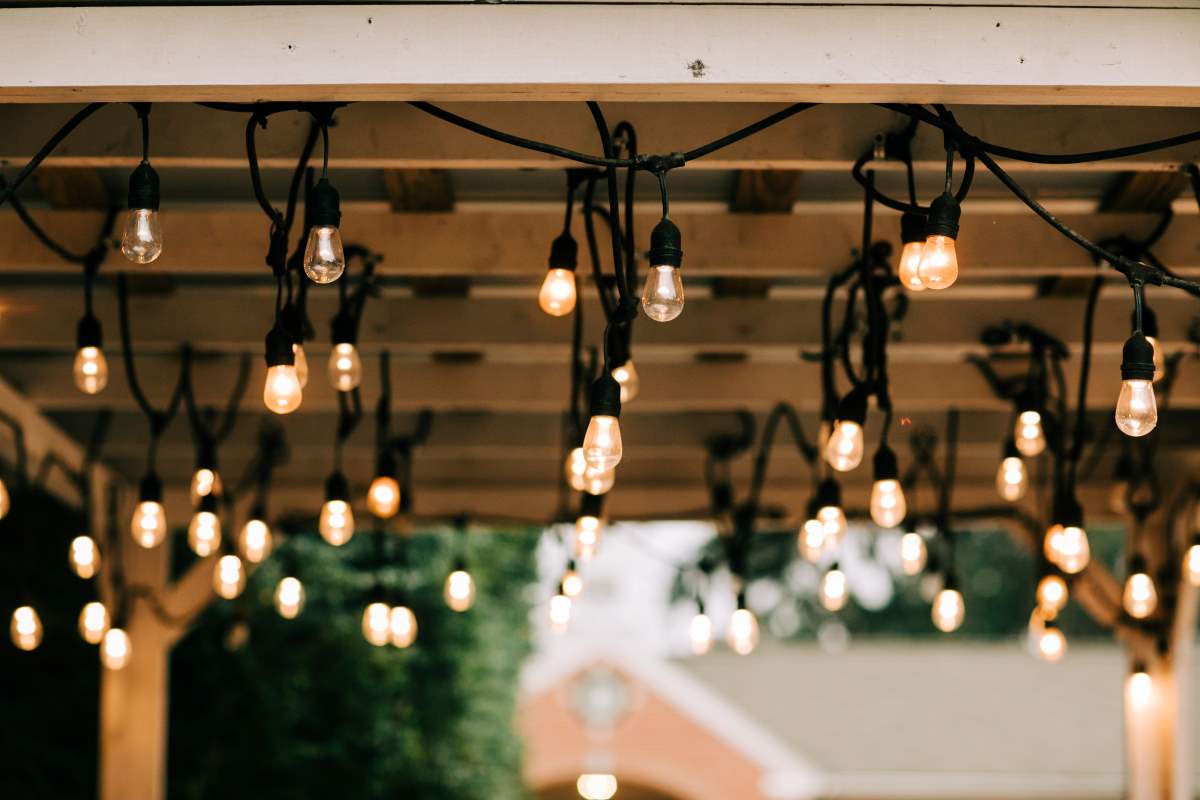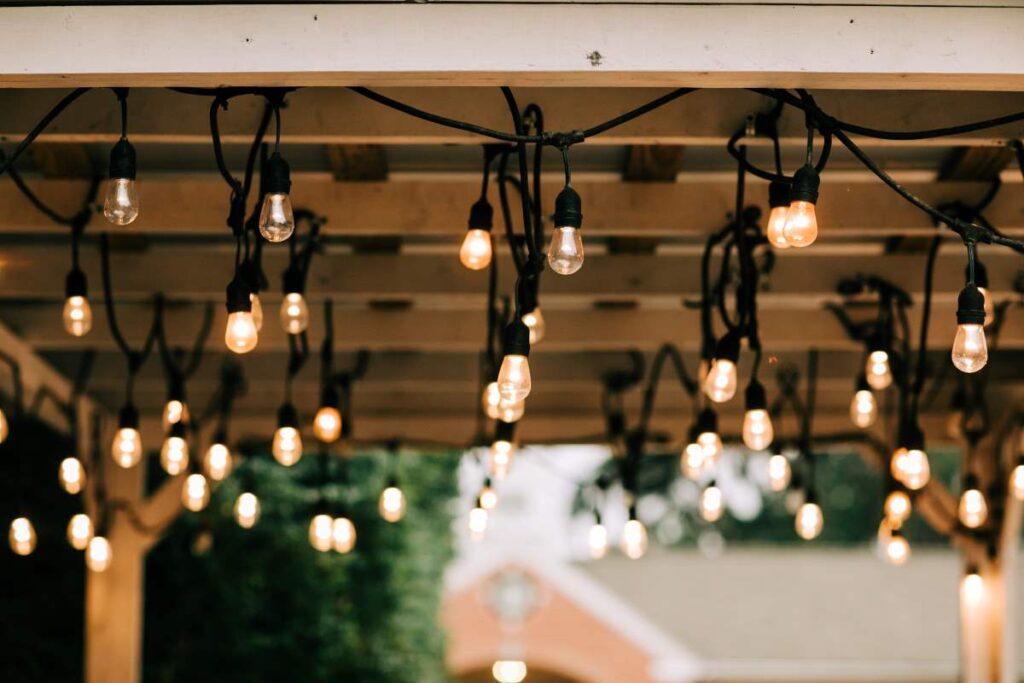 If you like to work in your garden really early in the morning before the sun rises or like to take walks through it at night, this Living Accents Solar Powered LED Pathway Light may be perfect for you.
You can also use outdoor lighting to highlight other garden ideas! For example, try out a Living Accents Solar Powered LED Rock Spotlight at night to light up your new collection of flowers that attract pollinators.
---
4. Garden Bridge
If you have a pond or any other small water feature in your backyard garden, a garden bridge might be just what you need!
This is one of the more unique garden ideas on our list, but it has more than one function that could make it just perfect for your space.
Even if you don't have any bodies of water that require a bridge, a garden bridge is still a fun way to make bumpy or uneven terrain in your backyard garden a little more accessible.
This metal arch garden bridge is a fun, decorative addition to any backyard garden. Its safety side rails are not only pretty, but they're also practical!
If you're in the market for something that looks a little more traditional, check out this wooden garden bridge.
One fun fact about it is that it's made out of rot-resistant materials, so it'll be able to withstand even the rainiest of seasons!
---
5. Fencing
In addition to creating a little privacy in your garden or keeping your pets in the yard, a fence is the perfect real estate for vines to grow! Especially tall plants and flowers will thrive on garden fencing.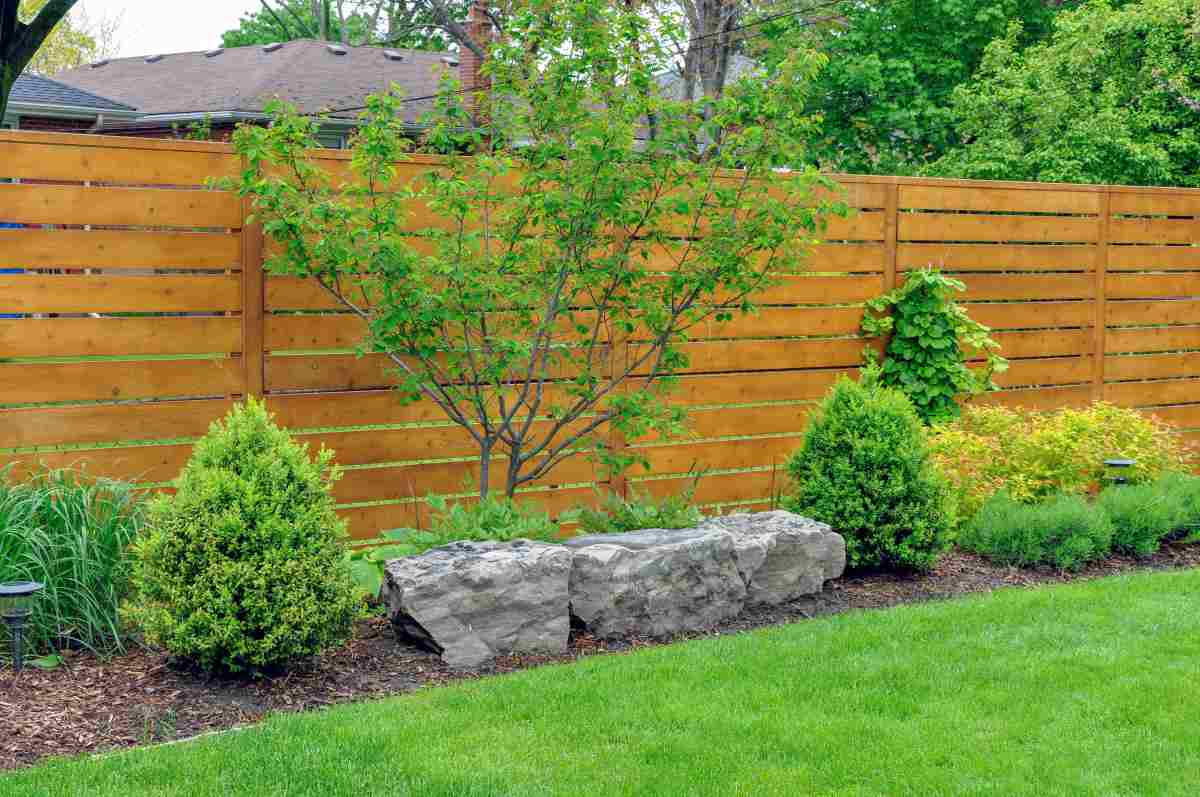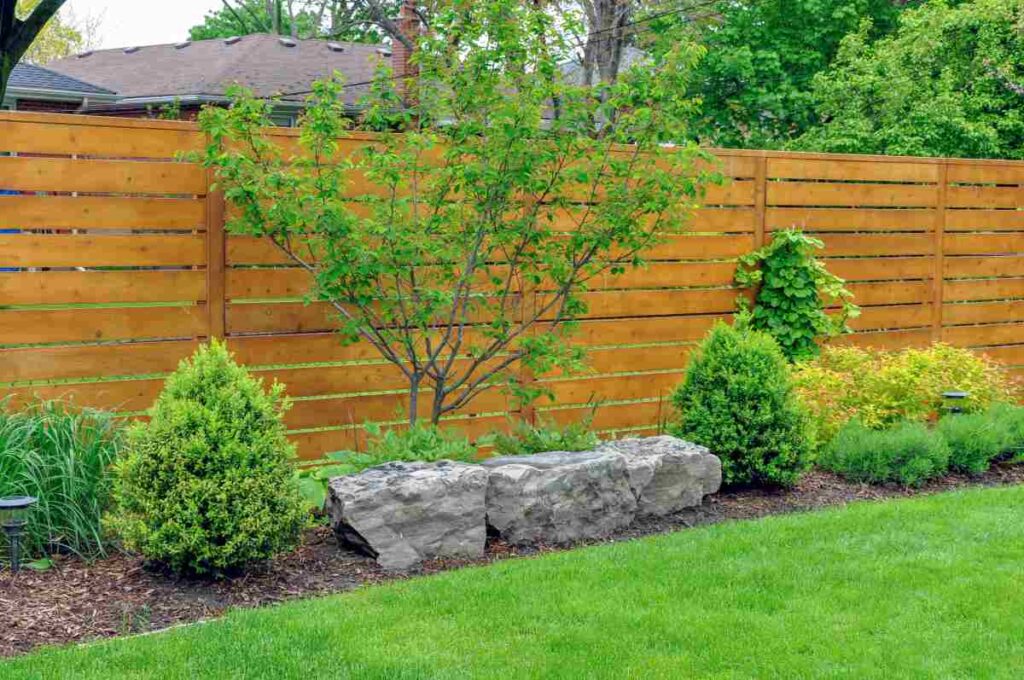 Overall, this is one of many garden ideas that will be both nice to look at and easy to use.
This Cedar Wood Fence Gate is a smaller and more compact option, but you could definitely still get some solid plant growth on it while conveniently protecting your garden.
---
6. Plants That Keep Pests Away
We've already talked about garden ideas that will attract certain animals to your garden, but what if there are already animals in your garden that you want to go away?
To up your pest-repellent game, consider introducing more plants into your garden that are especially good at keeping away all sorts of pests!
Marigolds, peppermint, and chives are three plants you could add to your garden that are particularly effective at pest control.
Marigolds are especially good at repelling deer and rabbits, while peppermint is known for ridding gardens of mosquitos. Chives can protect other plants from certain varieties of flies as well as beetles.
---
7. Concrete Pavers or Stones
Some garden ideas are more useful, while others are prettier to look at. This next item on the list does both!
Concrete pavers or stones make your backyard garden a more aesthetically pleasing space, and they make it easier to navigate.
For example, this Turtle Decorative Garden Stepping Stone is a whimsical way to decorate your garden while also marking a path.
If you want something that's a little more utilitarian, these concrete pavers will do the trick.
This set of eight stepping stones even includes stakes attached to the bottom so that you can easily secure them into the ground.
---
8. Perennials
Not having to re-plant every single year is a serious time saver, so considering adding some perennials to your garden may be a great idea!
Because they're so hearty and long-lasting, these garden ideas are also a lower maintenance option than other plants.
They may be a great addition if you're a newer gardener or if you just don't have a ton of time to devote to many more plants.
A Wildflower Garden of assorted perennials would be a colorful way to incorporate some of these flowers into your garden.
Honeysuckle and hydrangeas are two more varieties of perennials that would be a great touch to your backyard.
---
9. Fire Pit or Outdoor Fireplace
A fire pit or outdoor fireplace is great for the changing of seasons in Minnesota! It allows you to spend time in your garden space even when it starts to get chilly outside.
Like many of these garden ideas, there's so much variety among fire pit options that you can choose from. Whether you want to start a fire that will fit more than ten people around it or just want some alone time by the fire, there's a fire pit out there for your tastes.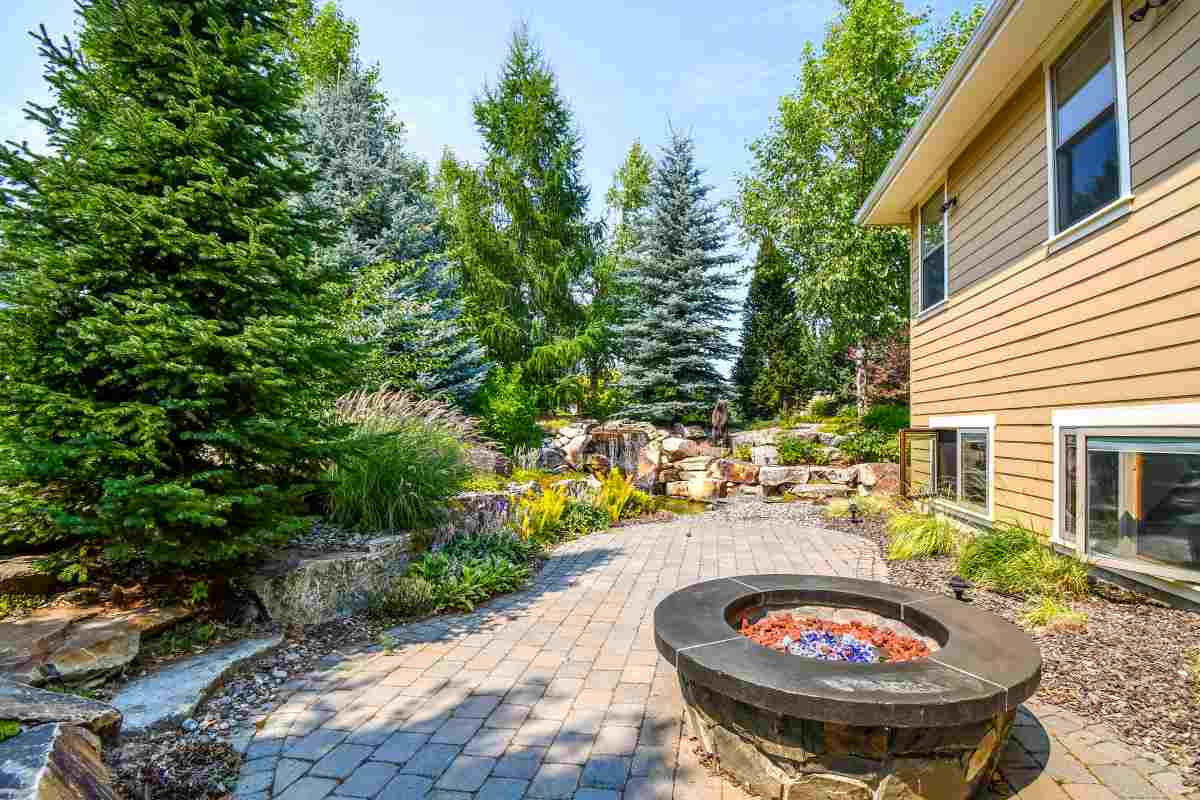 This Barebones Fire Pit is a super simple, low-fuss piece of equipment, and its price reflects that.
To upgrade a little in both looks and size, try the Patina Products Evening Sky Fire Pit. Its design featuring cut-outs of the moon and stars is the perfect complement to some late-night stargazing!
---
10. Fountain
A small waterfall or fountain is a fantastic addition to any backyard that will create a little fun and movement in your garden, especially during the warmer days.
Just keep in mind that fountains can often attract birds looking for a drink or a quick bath, so this might not be the smartest of garden ideas for your backyard garden if you're really trying to keep birds away from your plants.
The fun part about fountains is that they come in so many shapes and sizes! This Pineapple 2-Tier Water Fountain is a whimsical, yet tasteful, take on an outdoor fountain.
Looking for a sleeker, more simplified design? This Curved Slate Waterfall Fountain may be the one for you.
---
11. Plants That Will Survive Winter Weather
There are so many plants that won't survive those brutal Minnesota winters, so it's kind of a miracle when there are plants designed specifically to make it through the winter and look good doing it, too!
These garden ideas will make your garden look stunning all year round.
As you might be able to tell from its name, the winterberry plant provides a vibrant pop of color during the wintertime. Its bright red berries really stick out among the snow!
In addition to winterberries, snowdrops, and hostas are two more plant varieties that generally fare well in cold weather.
---
12. Raised Beds
The last of our garden ideas is a fairly typical one but still, an addition that could really improve your gardening success!
Raised beds are great for better protecting your fruits and vegetables from the elements and for keeping them out of reach from insects and smaller animals who may want a snack.
For example, Raised Garden Planter Bed is made out of cedar and is small enough to fit conveniently in pretty much any area of your backyard!
If you're interested in something a little bigger, this rectangular raised bed will keep lots of your plants protected. Because it's made out of galvanized steel, this raised bed will also keep your garden a little safer from intense weather.
---
Bringing Backyard Garden Ideas to Life
Now that you've heard all about 12 of the best backyard garden ideas for Minnesota, hopefully, you have some inspiration for your own garden!
Looking to upgrade your outdoor spaces at home? Then find inspiration for your Minnesota backyard with our landscaping ideas, outdoor furniture suggestions, gardening recommendations, and more!
About the Author
Latest Posts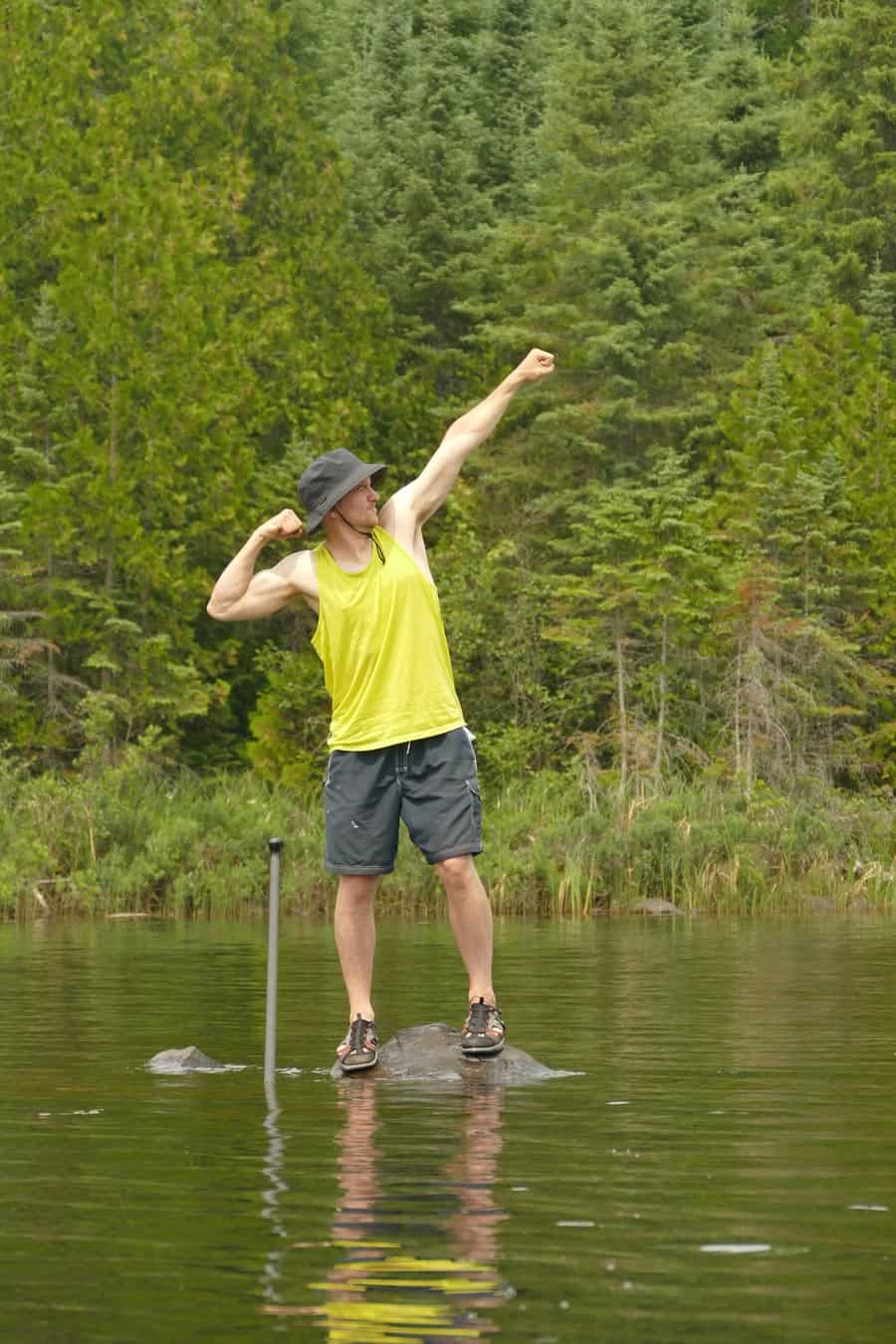 Born in Madelia, MN, to a now 5-generation Minnesota family, Ryan's MN roots go deep.
A painter by day, Ryan founded Life in Minnesota in 2013 with his wife Kelly to chronicle their musings on everything Minnesota. Ryan and Kelly are raising their 7 kiddos in Maple Grove, MN.
When he's not shuttling his kids around to hockey practice, you might find him in the shop working on his leatherwork. Undoubtedly, there will be a family trip to the Boundary Waters Canoe Area every summer, and of course weekends at Grandpa's cabin up north in the summer.