Resplendent with natural beauty, historic importance, and plenty of fun amenities, it's no wonder Banning State Park is a popular destination for outdoor fun! Read on to learn all about day visiting and camping within this beloved state park.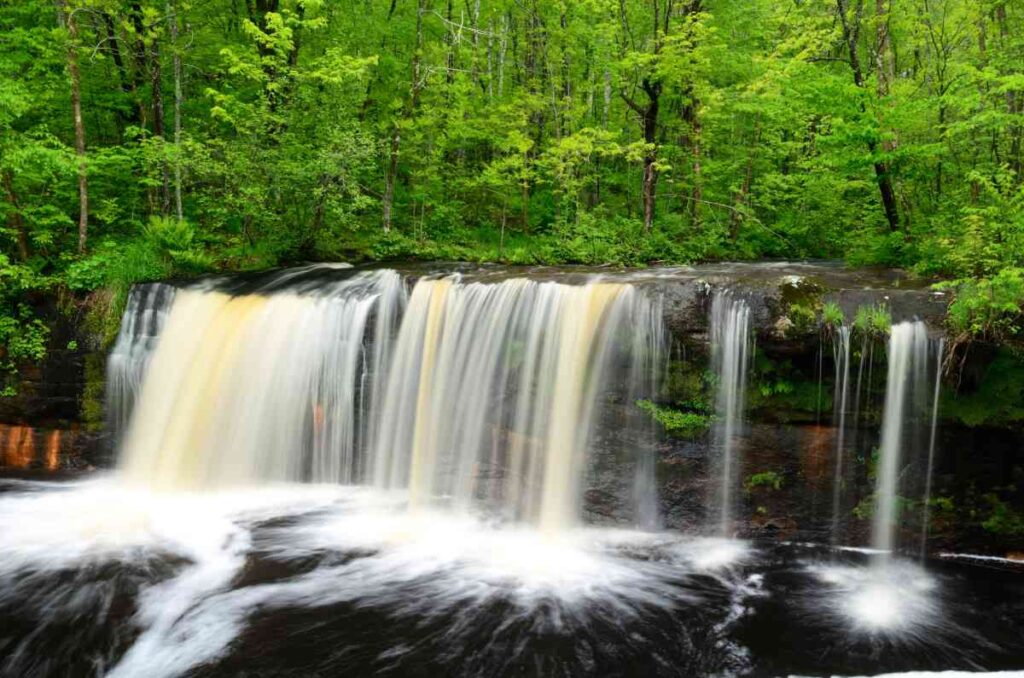 ---
How to Get to Banning State Park
Banning State Park is located just a few miles off Interstate 35 in the upper middle eastern portion of Minnesota. You will find the park right outside the boundaries of the town of Sandstone, and just outside the loop of Minnesota State Highways 123, 23, and 18, making it easy to access from across the state.
Park visitors coming up from the Minneapolis/St. Paul area or down from near Duluth will find reaching Banning State Park to be no hassle at all. Simply take Interstate 35 to easily reach the park!
It is always advised to use an up-to-date map or GPS when visiting Banning State Park. This will help to ensure you are aware of the current travel conditions and any road closures or other traffic issues at the precise time of your planned visit.
---
When Is the Best Time to Visit Banning State Park?
Due to its scenic beauty and many different amenities and recreational opportunities, Banning State Park is truly one of those state parks you can enjoy in any season! However, there are a couple of items of particular interest and occurrence that make this state park especially attractive to visit in the spring and summer seasons.
If you pay a visit to Banning State Park in the spring, you will have the opportunity to witness some true water sportsmanship at the rapids throughout the park. During this season, kayakers and canoeists take to the Mother's Delight, Dragon's Tooth, Blueberry Slide, and Hell's Gate rapids to conquer the ferocious waters. It is truly a sight to behold!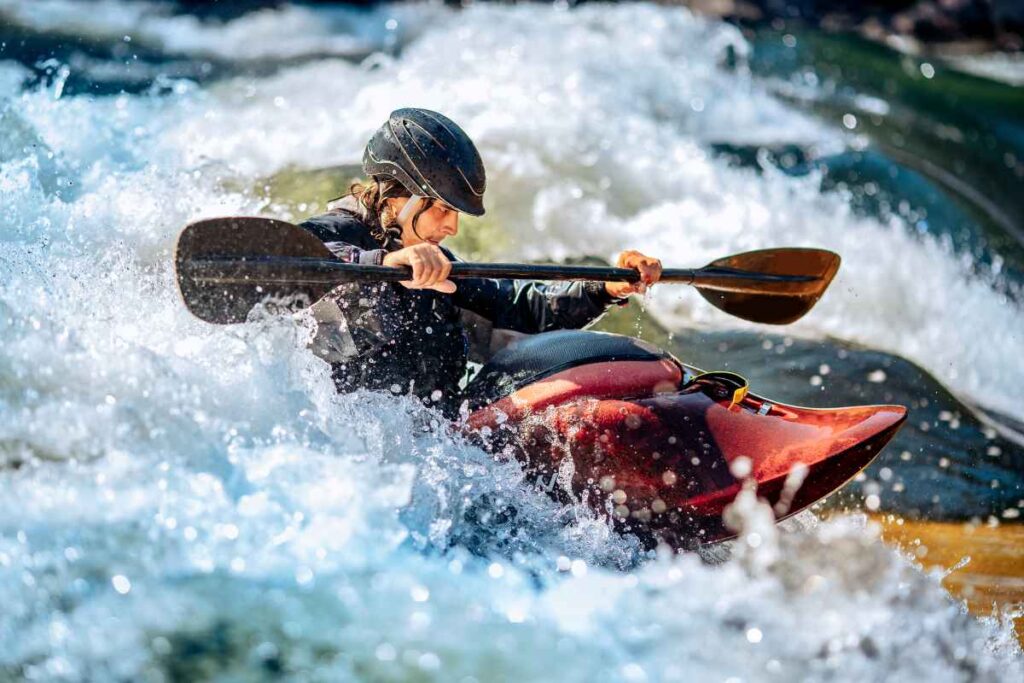 Meanwhile, a summertime visit will afford the best opportunities for camping and seasonal hiking. Because this is a state park well known for the sandstone formations and the quarry for which the nearby town of Sandstone is named, you will almost certainly want to take advantage of a visit during this season!
This affords you the best chance to see the sandstone formations for yourself and witness the natural beauty of the liverwort, moss, and lichen species that grow within them.
However, should you choose to visit Banning State Park in the autumn or winter months, you will not be disappointed! During the fall season, you can witness the beautiful explosion of autumn colors along the Kettle River and the many trees throughout the park. In the winter, there are fantastic opportunities for cross-country skiing and other outdoor recreations.
---
Where to Stay at Banning State Park
Best Camping Spots
There are numerous camping and lodging options available at Banning State Park! Amenities at the park's single campground are seasonal showers and flush toilets, both of which are wheelchair accessible. Out of season, there are also vault toilets, both in the campground and scattered throughout the park.
All total, there are 33 drive-in sites within the wooded campground at Banning State Park. There are also 11 electric sites with an RV length limit of 50 feet, measured from the front of the towing vehicle to the rear of the vehicle being towed. Along the Kettle River, there are an additional 5 canoe sites.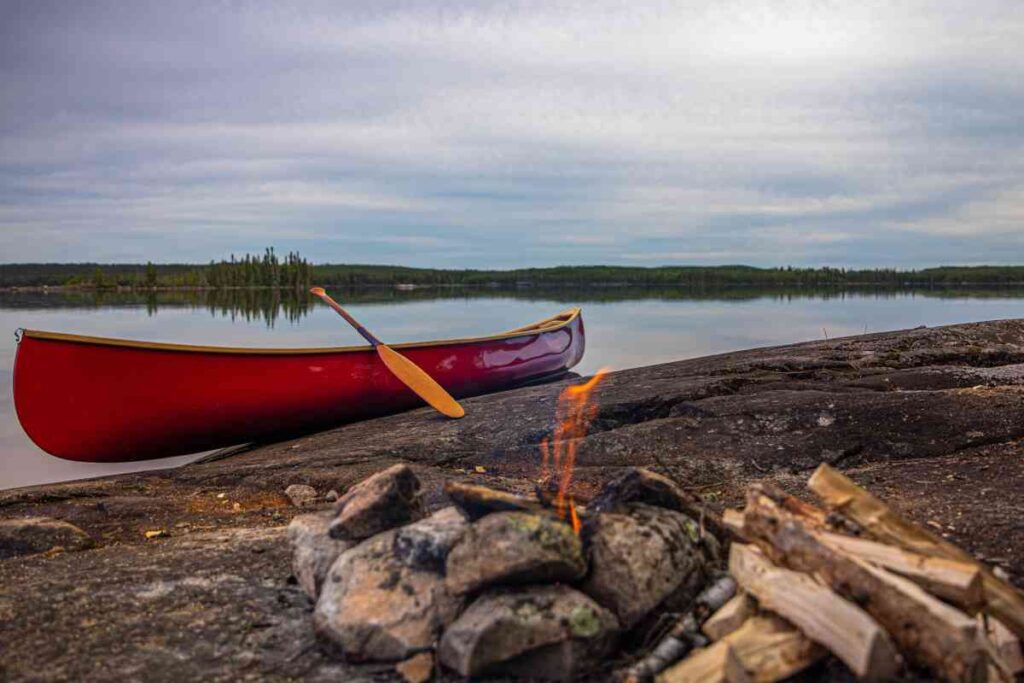 For those looking to camp in a group, the Willow River Group Camp—which is located in General Andrews State Forest near Banning State Park—can accommodate your needs. This campground is for tents only and features rustic sites with the amenities of vault toilets and water. This group camp can accommodate up to 50 people.
Lastly, for campers who prefer a slightly more glamorous camping experience, there is a single seasonal cabin available for rent. This camper cabin can be booked between April and November and will sleep 5 campers in total. The cabin does not contain electricity, and pets are not permitted.
Booking, Fees, and What to Bring
Camping reservations at Banning State Park can be made up to 120 days prior to the first day of your intended stay. Camping fees do apply and will be charged at the current rate when you make your reservation. All camping reservations can be made via the Minnesota State Parks and Trails website.
Whether you are a day visitor or a camper, you should always make sure you bring along proper gear for your activities that is in good repair. That includes camping gear that is free of any tears or mold and attire that is appropriate for the season, sturdy, and without damage.
Folks who plan on enjoying water recreation should bring proper water safety gear. All visitors are advised to pack along their preferred method of sun protection and insect repellant, as well as plenty of water and snacks to avoid dehydration or other health issues. A small but well-stocked first aid kit is also recommended.
---
Things to Do at the Park
Hiking
Hiking is a very popular activity at Banning State Park, particularly as it affords the best opportunity to witness the majestic beauty of the park at large.
Hikers will find 17 miles of hiking trails that will take them along the Kettle River, the sandstone quarry and rock formations, and through plenty of stunning natural scenery. In addition, there is a tenth of a mile of wheelchair-accessible trail, as well as 1 and eight-tenths of a mile of self-guided hiking trail, which begins at the parking lot of the picnic area.
There is also a 1-mile paved bike trail in the park. Additionally, the Willard Munger State Trail for biking is located 5 miles driving time from the park; this trail can also be accessed using the 6-mile bike lane on busy Highway 61.
Water Recreation
Fishing, canoeing, and boating are popular water recreations at the park. Both of these activities can be enjoyed within Kettle River. For motorized watercraft, there is drive-in boat access, while canoes may access the river at many places throughout its length.
Other Recreation
In the wintertime, snowshoeing is permitted through Banning State Park. There are also 13 miles of ungroomed ski trails available within the park. 6 miles of snowmobiling trails also connect to the Willard Munger State Trail in the winter.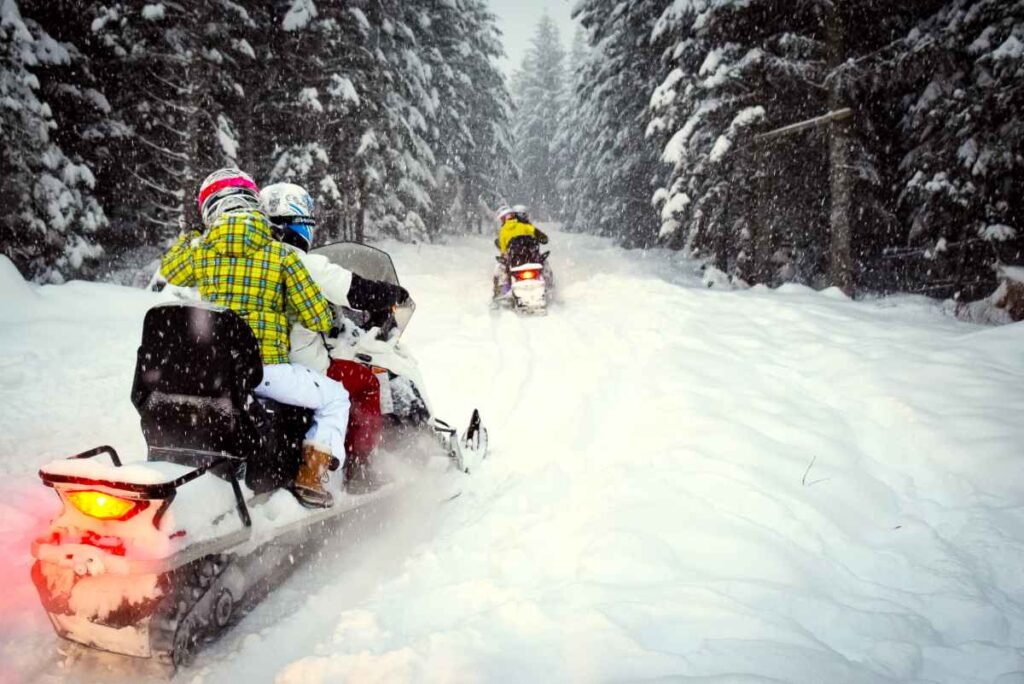 ---
Wrapping Up the Best Visitor's Guide to Banning State Park
We hope you enjoy your trip to Banning State Park! Whether you're visiting in the warmer or cooler months, you're sure to have a wonderful experience.
Before you head out to visit and enjoy Banning State Park for yourself, take a moment to check out our Minnesota Gear page. This is a great resource to make sure you're equipped and ready to go for your visit to the park!
Love spending time outside? Then discover the Minnesota Outdoors to continue learning new ways to reconnect with nature!