Maybe you want to hang out with friends, need a quiet place to study, crave some brew to power through an afternoon slump, or need a quick pick-me-up before work. Whatever your need, there's nothing better than visiting some of the best coffee shops in Minnesota.
The Land of 10,000 Lakes is full of delightful coffee shops and cozy spots where you can enjoy a hot cup of coffee, chai latte, cold brew, seasonal drink, vanilla latte, hot chocolate, and more. Read on to discover the best coffee shops in Minnesota.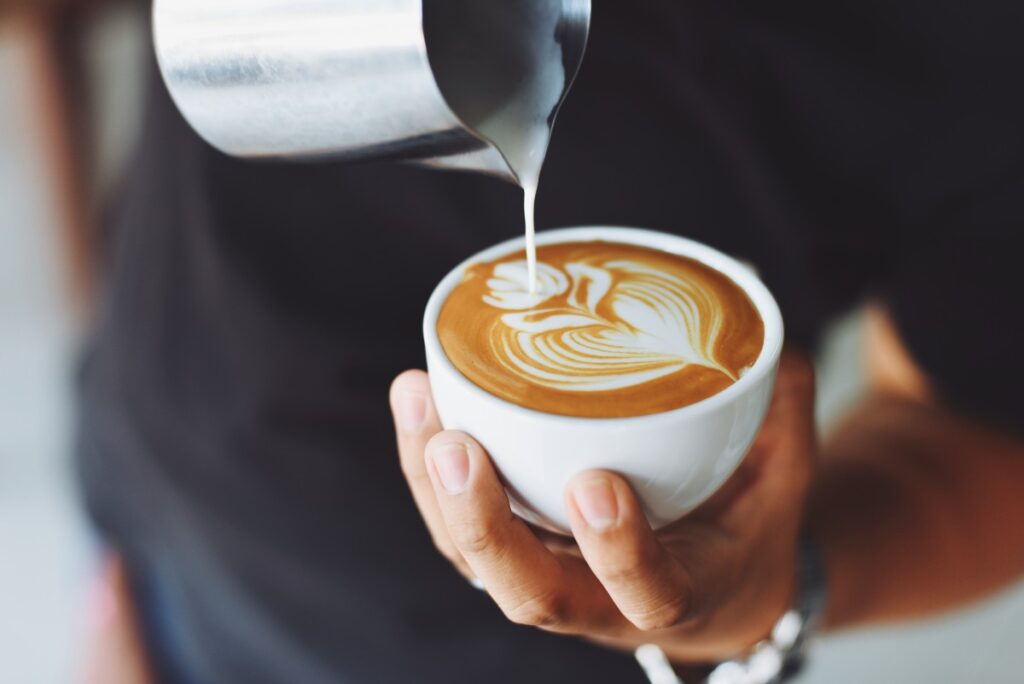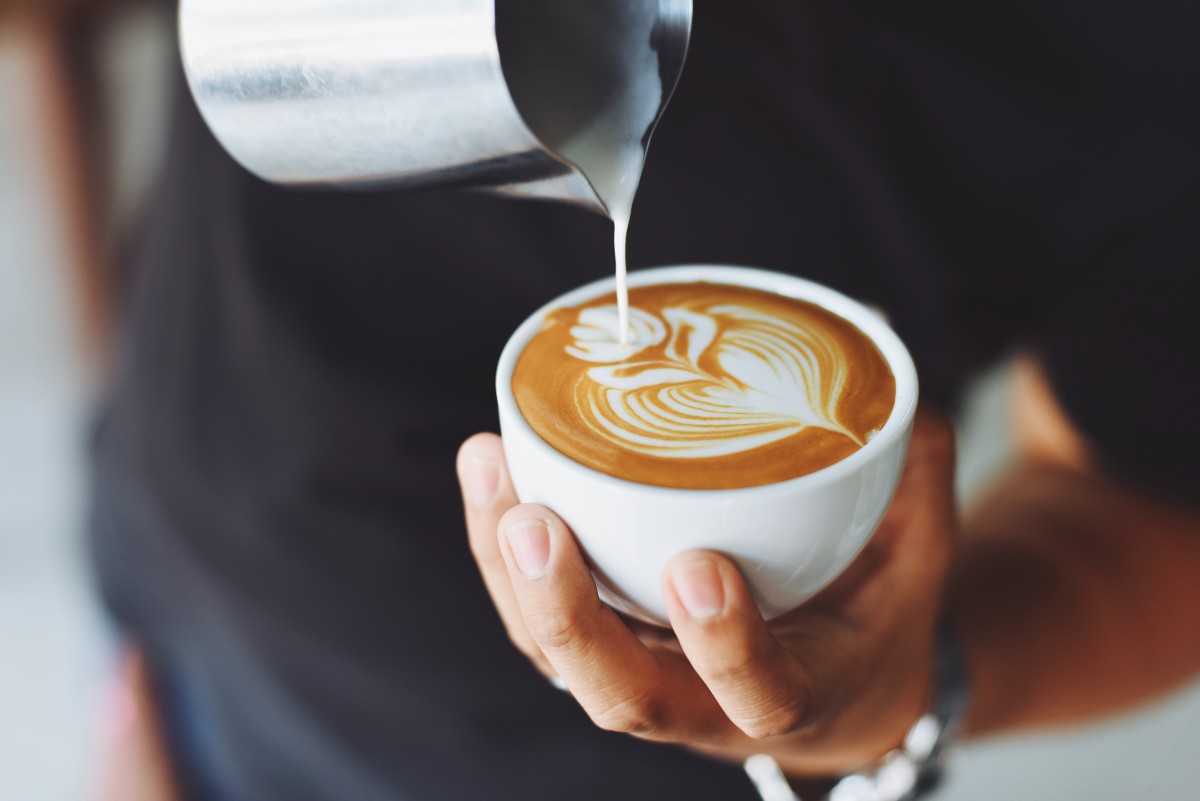 The Best Coffee Shops in the Twin Cities
Are you looking for some of the best coffee shops in Minneapolis and Saint Paul? Here are the best coffeehouses in the Twin Cities.
1. Corner Coffee
First on the list of best coffee shops in Minnesota is Corner Coffee. What sets Corner Coffee apart is the art exhibits by Twin Cities local artists hanging on its walls and Instagram-worthy beverages. At this Minneapolis coffee house, you can also listen to live music.
In addition to traditional hot coffee, enjoy special drinks such as the Nordic Latte, Salted Bourbon Caramel Latte, Chocolate Milk Cold Brew, and seasonal favorite drinks such as the Raspberry Brew.
2. Northern Coffeeworks
Based in Minneapolis, Northern Coffeeworks was born out of a bike shop. These days, this Twin Cities coffee shop roasts craft coffee and has a cafe that's open through breakfast, brunch, and lunch.
One of the most popular offerings is the North Woods, which is made with oat milk, cold brew, and maple syrup.
3. Café Cerés
With locations in Linden Hills and Armatage, there is probably a Café Cerés near you. Besides beverages, they offer cakes, tarts, and craft sandwiches.
This establishment offers signature espresso drinks such as Orange Cardamom Latte and Lemon Lavender Latte. If you're a fan of unique teas, try the Tamarind Maghreb Mint.
4. Fairgrounds Craft Coffee
In addition to excellent tea and coffee, Fairgrounds Cafe in Minneapolis also has a full food menu.
You can also enjoy kombucha and elixirs such as their famous Rainforest Remedy, Power Flower Milk Tea, and Fair Trade certified hot chocolate made with black salt coconut caramel.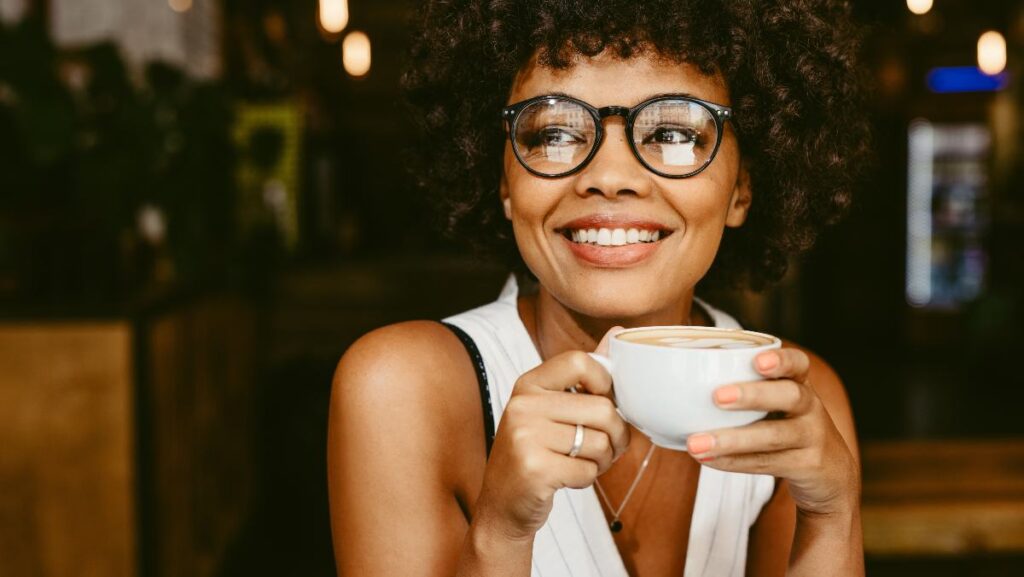 5. Penny's
At Penny's Coffee in Wayzata, you can relax in a spacious interior that boasts natural light streaming through big windows, an eclectic vibe, high and airy ceilings, and dark green marble. When the weather is nice, take advantage of the outdoor space.
You don't have to leave when it's time for happy hour because Penny's offers wine and beer. Food menu items include pain au chocolat, muffins, croissants, and savory crepes.
The Best Coffee Shops in Northern Minnesota
When you're up north, check out these excellent coffeehouses.
6. Amazing Grace Café and Grocery
In the Canal Park area of Duluth, there is a coffeehouse where you can enjoy breakfast made from scratch and all types of beverages on a dog-friendly patio.
Amazing Grace Cafe and Grocery has everything you need to power through your day and stock your own breakfast pantry.
7. Duluth Coffee Company
Next on our list of best coffee shops in Minnesota is the Duluth Coffee Company. Head to the Duluth Coffee Company for some of the best coffee from places like Columbia, Kenya, and Costa Rica.
Located near Lake Superior, this coffeehouse has an outdoor sidewalk patio.
8. Wild Hair Bistro and Coffeehouse
Bemidji is known for its world-famous language school, but a little coffeehouse named Wild Hare Bistro deserves its own mention when the city comes up in conversation.
Wild Hare Bistro offers daily lunch specials and regional favorites such as succotash soup.
9. Coffee Landing Café
Located just south of the Canadian border is Coffee Landing Cafe. At Coffee Landing, you can find affordable coffee beans from all over the world.
The cafe boasts smoothie bowls, hummus bowls, pastries, omelets, and more.
10. Brewed Awakenings
In Grand Rapids, Brewed Awakenings has a menu that includes gelato, farm-to-plate foods, seasonal soups, salads, homemade muffins, and Fair Trade coffee.
11. Front Porch Coffee and Tea Co.
The Front Porch Coffee and Tea Co. in Ely is family-friendly and has a kid's play area, uniquely placing it on the list of the best coffee shops in Minnesota.
While your kiddos are having fun, you can enjoy your own good times while you drink Fair Trade coffee in front of the fireplace.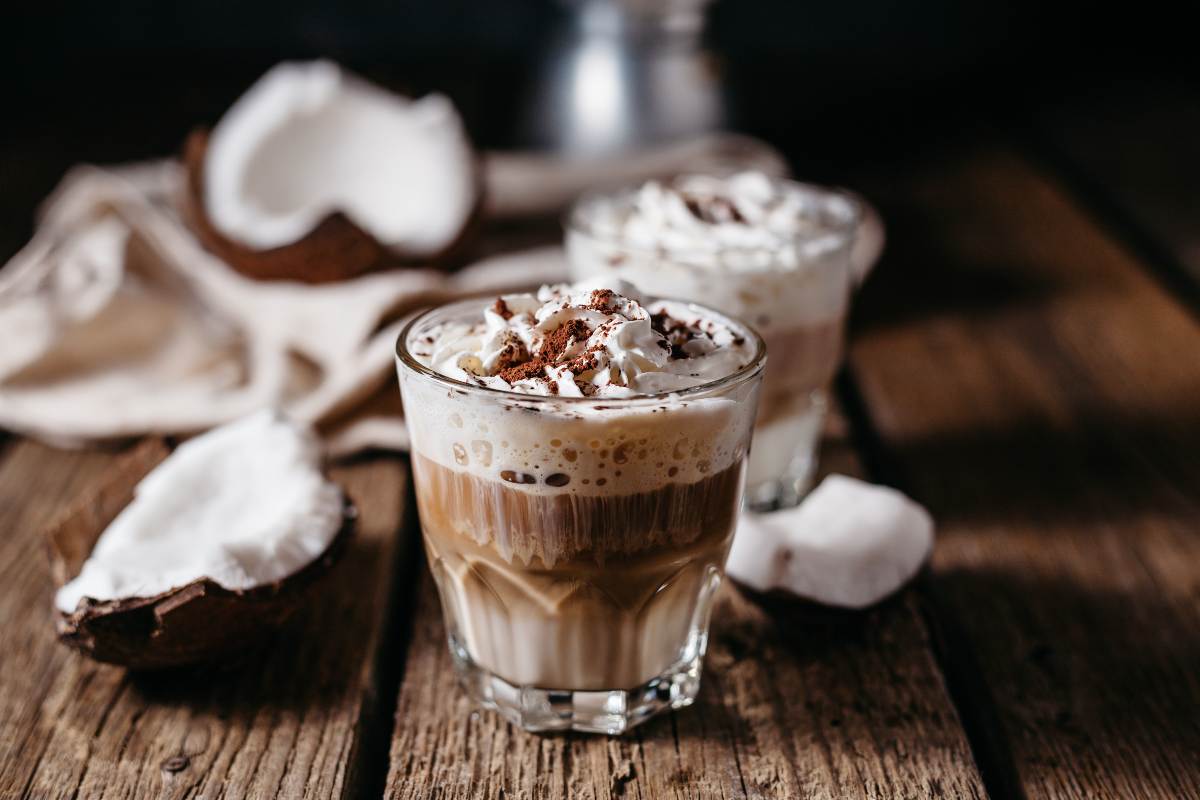 12. La Barista
If you're looking for a cozy spot in Detroit Lakes, La Barista may be exactly what you need. La Barista has a full-service coffee bar and features local fresh menu items.
La Barista has traditional drip coffee drinks. However, consider some of these exceptional and unique wide range specialty drinks at La Barista: Maple Latte, Kit Kat, Almond Joy, Sugar Daddy, Turtle Mocha, Butter Beer, and 7-Layer Bar with caramel syrup. Be sure to ask about their secret menu.
The Best Coffee Shops in Central Minnesota
The coffeehouses listed below are located in beautiful Central Minnesota.
13. Isle Buns and Coffee
To take in gorgeous scenery with your coffee, heat to Isle Buns and Coffee, which is located in a perfect spot next to Lake of Isles.
Isle Buns and Coffee has any type of coffee you desire, but they're famous for their cinnamon buns, cinnamon rolls, pastries, and cookies. This unique coffeehouse may become one of your favorite coffee shops.
14. 7 Corners Coffee
Often called the perfect spot for coffee, 7 Corners Coffee in Eden Prairie also offers kombucha, Sebastian Joe's ice cream, and specialty soda on tap.
Try the eggnog from Autumnwood Farm or the Oat Milk Latte with Honey for seasonal drinks. If you're hungry, you can indulge in a delicious feta cheese, spinach, and walnut croissant.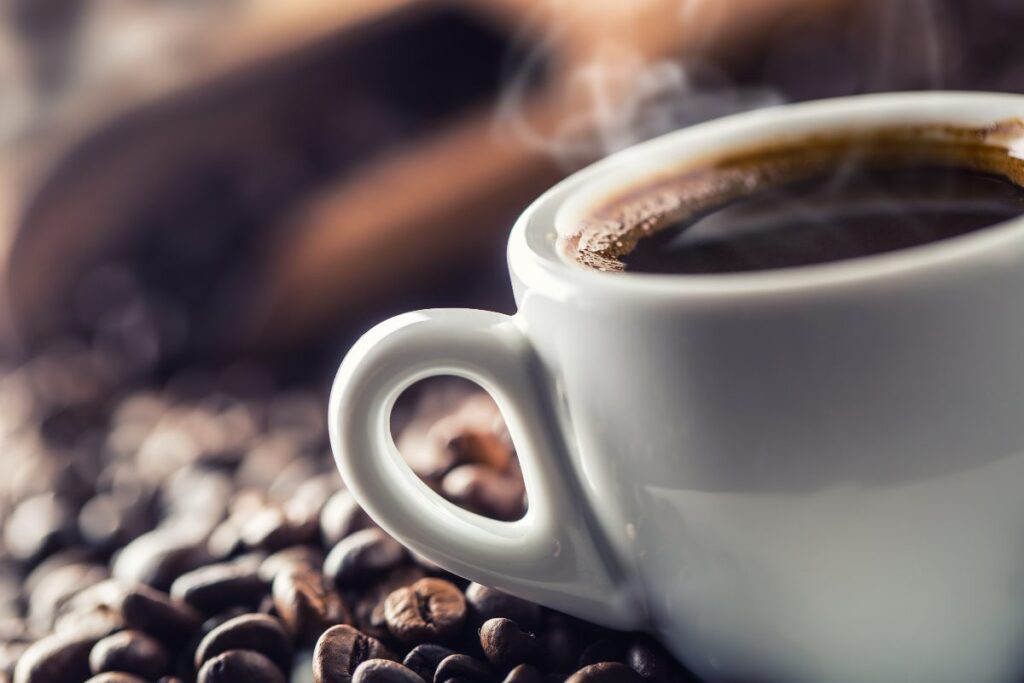 15. The Beanery
At The Beanery in Aitkin, you can stop in at their organic market and deli for pastries for breakfast, then go back for soup and paninis at lunchtime.
On Friday evenings, The Beanery offers wine that you can sip while you listen to live music.
16. Jitters Java Cafe
When you're in the vicinity of Sauk Centre, be sure to stop at Jitters Java Cafe on Main Street. Every day, the cafe offers five unique brews.
In the evening, you can order light meals and listen to live music.
The Best Coffee Shops in Southern Minnesota
When you're enjoying the nice weather in southern Minnesota, check out these unique area coffeehouses.
17. Mocha Monkey
Waconia's Mocha Monkey coffeehouse was bought by Jon Schmidt when he was straight out of college. In addition to great java, Mocha Monkey also offers bottled beer and wine.
The location is just as amazing as the food and coffee because Mocha Monkey is located in a historic 19th-century two-story home located in the heart of downtown.
18. Blooming Grounds Coffee House
When you're in Winona, you can stop into Blooming Grounds Coffee for a tasty beverage and avocado toast, then head back over there for gourmet pizza for lunch or dinner.
A full-service establishment, Blooming Grounds also has wine and craft beers.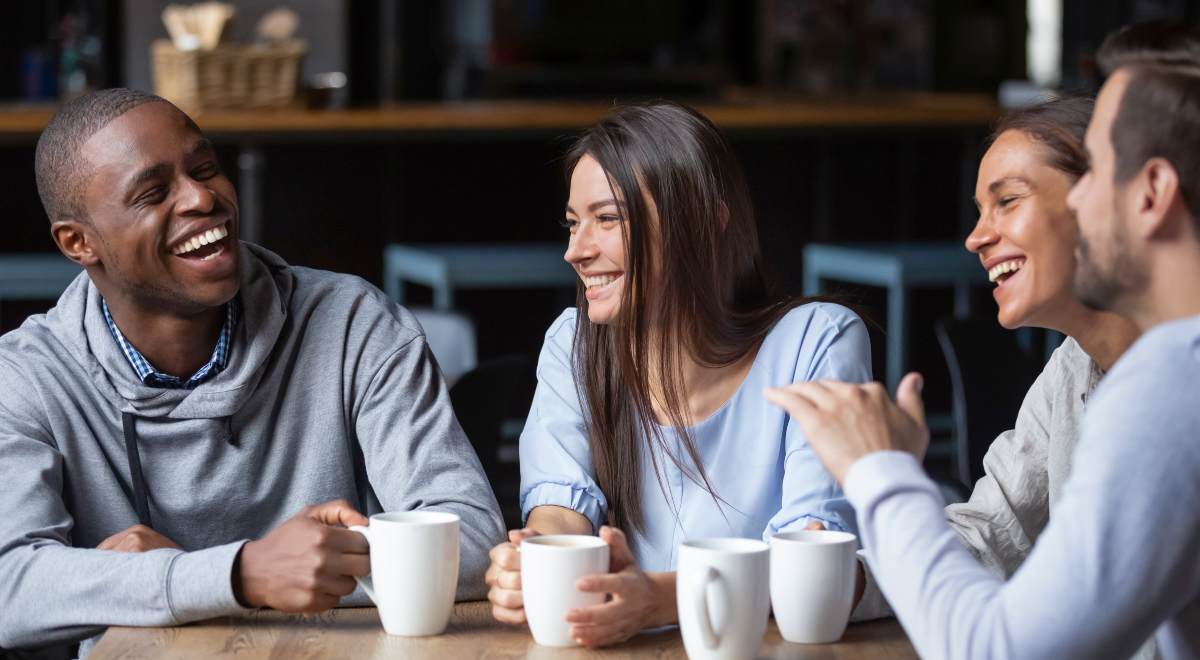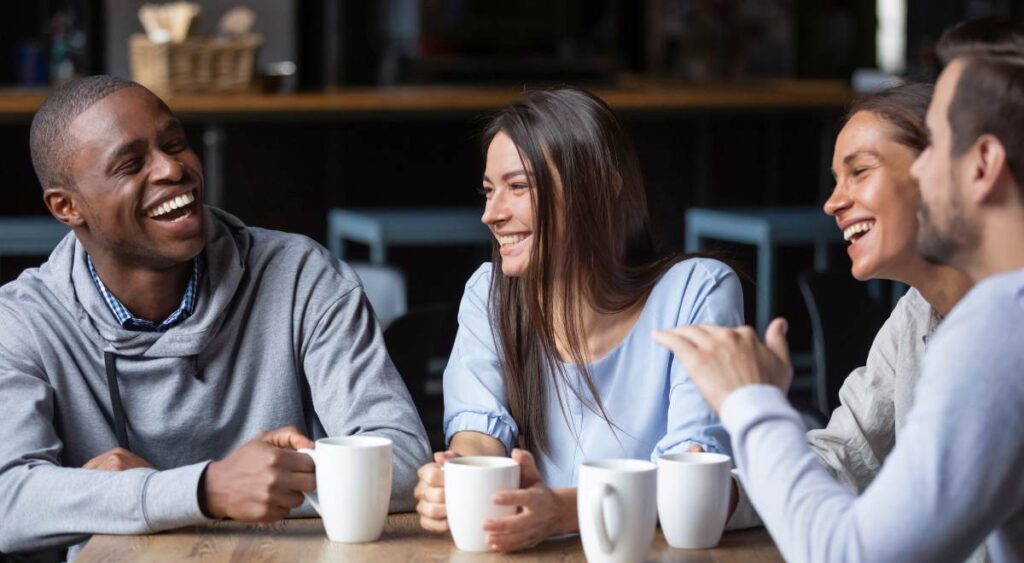 19. Hanisch Bakery & Coffee Shop
What goes well with freshly brewed coffee from one of the best coffee shops in Minnesota? Amazing baked goods! At Hanisch Bakery and Coffee Shop in Red Wing, Minnesota, you can sip on espresso from their famous espresso bar.
This coffee shop has a distinctive Polish flare, offering paczkis, maple bacon donuts, and a variety of bakery items.
20. Gray Duck Theater & Coffeehouse
In Rochester, you can enjoy independent films and documentaries while drinking your coffee in an ideal spot at the Gray Duck Theater and Coffeehouse.
Specialty drinks include the Marilyn Miel made with locally sourced honey, 7 Husbands blend, the Cortado, and Life is Like a Mocha.
21. Acoustic Cafe
Acoustic Cafe in Winona has amazing coffee drink selections brewed from the freshest beans available. You can enjoy live music on weekend nights while you sip on beer or wine.
22. The Daily Grind
To view art by local artists while you sip your cappuccino, head over to The Daily Grind on Marshall's Main Street. There is also a location in Stillwater.
On Thursdays, The Daily Grind features an open mic night.
23. Main Stay Cafe and Coffee Co.
Another great Marshall coffeehouse, Main Stay Cafe and Coffee Co., has a full breakfast and lunch menu that features specialty dishes such as turkey cranberry sandwiches, a turkey avocado BLT, and breakfast burritos.
At Main Stay, you can also order coffee for groups, and every order includes cream and cups.
24. Blue Heron Coffeehouse
In addition to its delicious coffee, Winona's Blue Heron Coffeehouse is committed to promoting biodiversity, sustainability, and organically grown food from local farms. The team at Blue Heron is all about supporting their community, including musicians and artists.
At Blue Heron, you also have vegan, vegetarian, and gluten-free menu choices.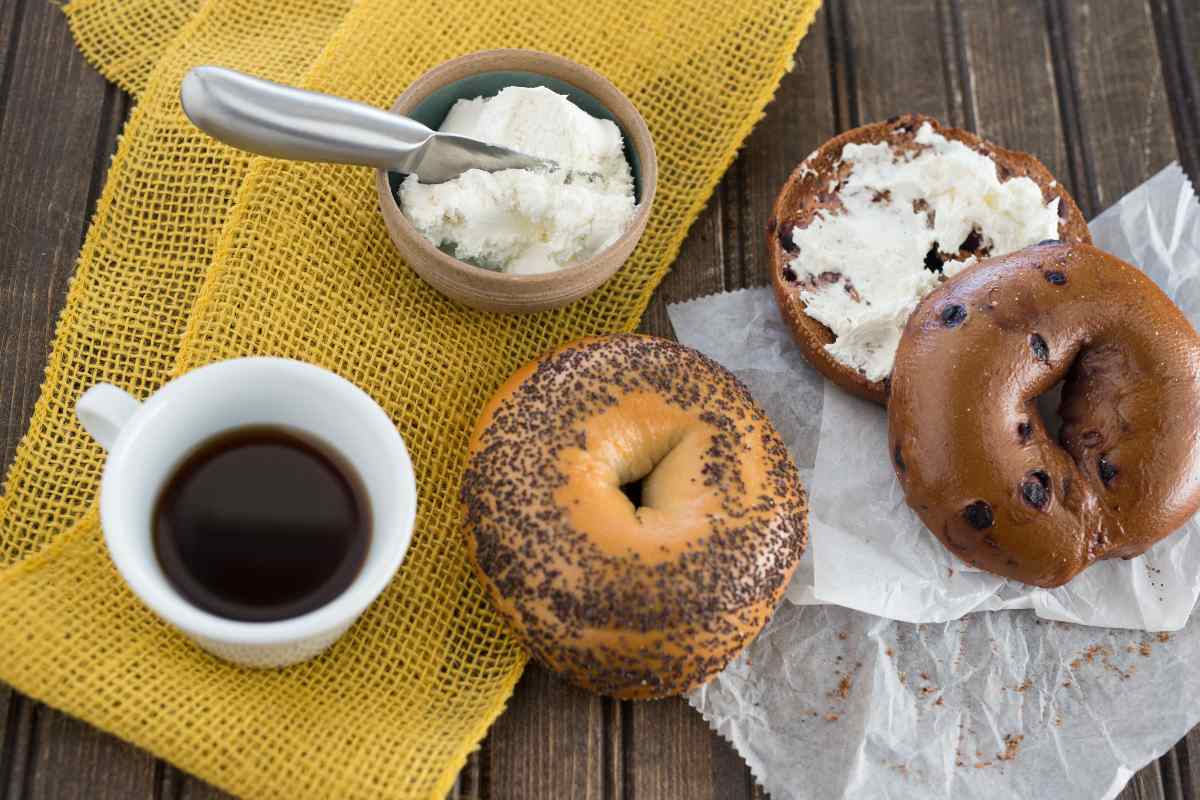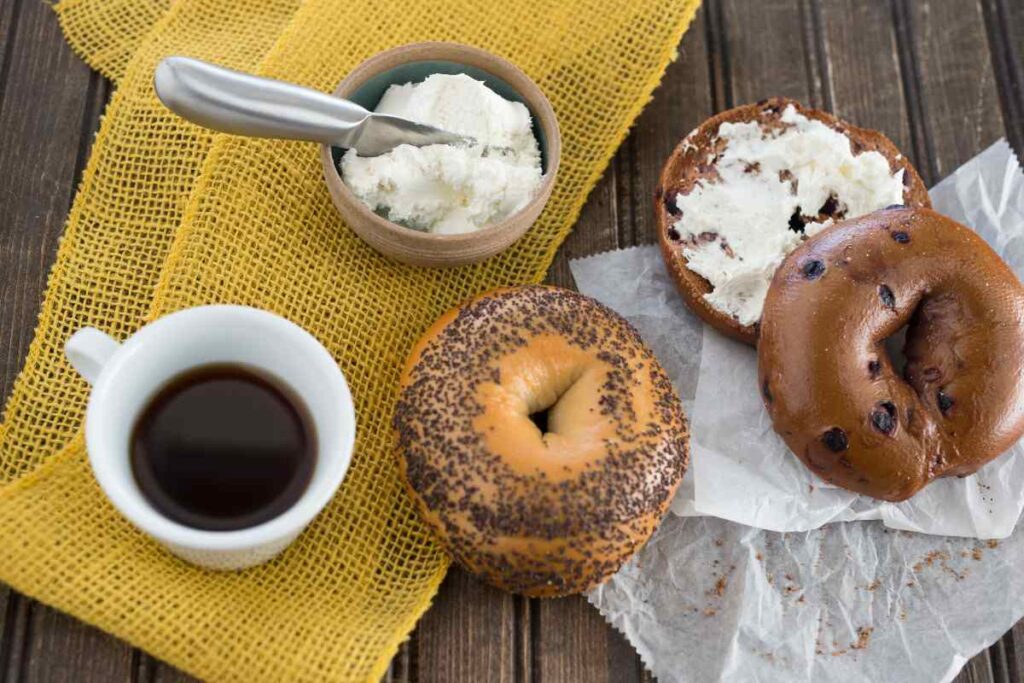 25. Bagels & Brew
Bagels & Brew is the place to be in Marshall if you want Italian sodas, fresh squeezed green tea lemonade, and some of the best coffee in the area.
They offer baked goods for breakfast. For lunch, choose from sandwiches, wraps, and salads.
26. Mugby Junction
Located in Winona, Mugby Junction is a family-owned independent coffee shop with two locations near the city's two universities.
You can enjoy all of the classic coffees, teas, and other delicious beverages. Some examples of their menu items include nitro cold brew from the nitro bar, kombucha, and fruit smoothies.
27. The Coffee Nest
Last but not least on the list of best coffee shops in Minnesota is the Coffee Nest. Jackson's The Coffee Nest has delicious brewed coffees such as Hazelnut Cream, Caramel Apple Latte, Hanout Latte, Honey Oatmeal Cookie, and Ooey Gooey Caramel.
The Nest also has delicious homemade baked rolls every day. Try their famous Turkish bagel.
Time to Visit the Best Coffee Shops in Minnesota
Now that you've found the best coffee shops in Minnesota, which one will you visit first? Be sure to let us know on social media or in the comments.
Still hungry? Then continue exploring Minnesota food and drinks for a complete culinary adventure!
Ready for more Minnesota advice, info, and guides? Whether you're a local or a passerby, discover the best of Minnesota that our great state has to offer!