Minnesota is full of thriving industries. From healthcare to education and manufacturing, there are plenty of companies to find your place at. Whether you're relocating to Minnesota or just want to switch vocations, you want to know where your career will thrive.
I've listed the 14 best places to work in Minnesota based on industry. Keep reading to learn more!
---
Best Places to Work in Minnesota: Healthcare
1. Mayo Clinic
Rochester, Minnesota
Rochester's Mayo Clinic campus is the original location for Mayo Clinic, and it remains their largest campus. It's a great career move for physicians, nurses, and technicians looking to be a part of specialized patient care.
U.S. News and World Report voted them the best hospital in the country. They've also made Forbes' list of best places to work several times.
Mayo Clinic values diversity in the workplace, along with offering great benefits for your family. If you're wrapping up your studies, look into the many training and internship programs that Mayo Clinic offers students.
2. Boston Scientific
Maple Grove, Minnesota
Boston Scientific is next on the list of best places to work in Minnesota for many reasons. From engineering to information technology and clinic services, there are so many different avenues to explore.
Boston Scientific is known for making innovations in medical equipment and technology. Working here could mean that you have a hand in the research that will go on to save lives.
What are the other perks of working at this biotechnology company? They offer a variety of health benefits, along with paid time off, a 401k plan, maternity/paternity leave, and infertility benefits.
3. Gillette Children's Specialty Healthcare
St. Paul, Minnesota
Gillette Children's Specialty Healthcare is one of the best places to work in Minnesota if you love working with children. They offer rewarding careers for physicians, nurses, physical therapists, and many other healthcare specialties.
Gillette Children's has been named to Forbes' list of best employers, and they made Star Tribune's list of best places to work.
With competitive pay and benefits along with opportunities for advancement, they have a low turnover rate. Many healthcare professionals find their long-term careers at Gillette Children's.
They are also a great source if you are a student looking for an enriching internship or job shadowing opportunity.
4. Medtronic
Minneapolis, Minnesota
Medtronic creates and produces medical devices to help advance modern healthcare. They are most well known for their cutting-edge pacemakers and insulin delivery systems.
This is an interesting avenue for those wanting to shift to the research side of healthcare.
But, what exactly makes them one of the best places to work in Minnesota? Medtronic offers a great benefits package along with tuition reimbursement. They're also good about providing flexible hours that fit your life.
Medtronic embraces diversity and looks to keep their work-life culture as beneficial to their employees as possible.
---
Best Places to Work in Minnesota: Insurance
5. UnitedHealth Group
Minnetonka, Minnesota
UnitedHealth Group may specialize in providing health care benefits and insurance, but their range of career opportunities is much more diverse.
They have over 340,000 employees worldwide from jobs in sales and technology to consulting and clinical services. UnitedHealth Group also values hiring veterans and helping them adjust to civilian life.
Their website is packed with advice on getting hired at UnitedHealth Group, along with interview and resume tips. They also list their upcoming on-site hiring events.
Whether you consider yourself an excellent salesman or a great project manager, UnitedHealth Group has plenty of career openings.
6. Bright Health Group
Minneapolis, Minnesota
Bright Health Group is a relatively new name in the game, but they've made a huge impact in that short time.
They work to provide affordable healthcare to those who need supplemental coverage. Bright Health sells its plans to doctors, who then are able to help patients get the care they need.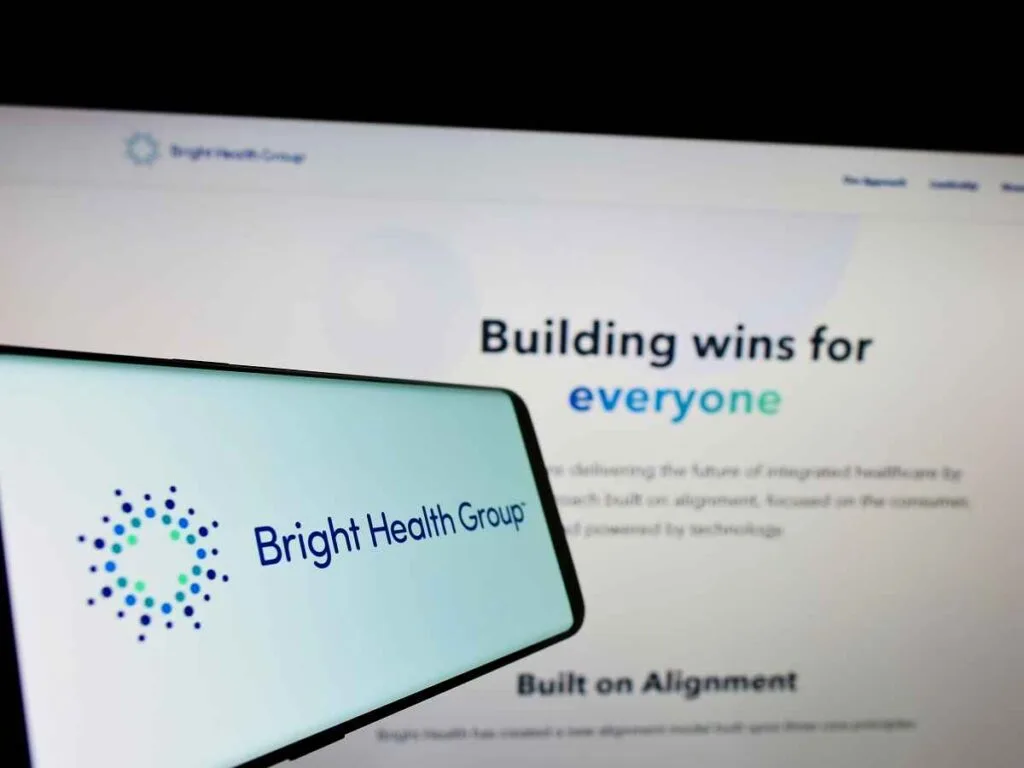 A majority of Bright Health Group employees agree that it's a great place to work with several opportunities for growth.
They provide a supportive work environment with flexible hours to help you maintain work/life balance.
---
Best Places to Work in Minnesota: Banking
7. U.S. Bank
Minneapolis, Minnesota
U.S. Bank is one of the best places to work in Minnesota for those in the banking industry. They were named to Forbes' list of the world's best employers.
U.S. Bank provides an array of career choices in Minnesota from corporate to branch positions. Whether you love the technology side of banking or helping customers with loans, U.S. Bank is a great employer.
They offer a comprehensive benefits package to full-time employees, along with plans for retirement.
If you're looking for somewhere with good ethics, U.S. Bank makes it a priority to have diversity in the workplace. Not only that, they have business resource chapters for different minority groups.
---
Best Places to Work in Minnesota: Education
8. University of Minnesota
Minneapolis, Minnesota
Another Minnesota workplace to make Forbes' best employers list, the University of Minnesota is a great move for education professionals.
This land-grant university is all about educating the next generation and giving back to the community.
The university is split into five different campuses: Crookston, Duluth, Morris, Rochester, and Twin Cities. But, each location stays true to the values of UM.
They provide a good amount of paid time off along with comprehensive benefits. They also encourage having diversity and veterans in the workplace.
9. Independent School District 196
Rosemount, Minnesota
Independent School District 196 is perfect for those who love educating elementary to high school-age students. They are the fourth largest school district in Minnesota with over 29,000 students.
The school district has been awarded six National Blue Ribbon Schools of Excellence awards for its outstanding academic program.
They employ over 4,000 people and frequently have new openings for different jobs. With a great benefits package and flexible work hours, you can find a true passion for teaching here.
---
Best Places to Work in Minnesota: Manufacturing
10. 3M
St. Paul, Minnesota
3M specializes in making a variety of tools, equipment, and cleaning supplies for different businesses and households. With all their accolades and workplace recognition, their work environment is hard to beat.
3M pays based on performance, so you can expect frequent pay raises and incentives for excelling in your position. Along with that, they offer flexibility within your work environment. This helps you stay inspired and passionate about your job.
From engineers and technicians to analysts and customer service representatives, there's something for everyone at 3M.
11. General Mills
Golden Valley, Minnesota
General Mills is one of the best places to work in Minnesota in the manufacturing industry. You may already be familiar with this family brand of food products.
General Mills made Forbes' 2022 list of best employers in America. They offer many positions in sales, marketing, production, technology, and food safety.
They are a great place to work for those expecting to need maternity/paternity leave in the near future. They also offer 401k savings programs, and the company will match your contribution.
If you're not sure if you are qualified, take a look at their many career options. You might be surprised!
12. Bosch
Owatonna, Minnesota
Bosch is a great career move for those wanting to advance their career in engineering or information technology. Bosch is known for creating different appliances and gadgets.
Whether you are fresh out of school or a seasoned professional, Bosch values your place in their company. They offer flexible hours and opportunities to work remotely.
Bosch offers frequent bonuses for those who excel at their job. And, their benefits package is hard to beat – health, dental, vision, and a great 401k plan.
---
Best Places to Work in Minnesota: Retail
13. Target
Minneapolis, Minnesota
While retail may have a bad name for some, these companies are making it better. Target, one of the best places to work in Minnesota, provides many benefits for its employees.
From corporate positions to fast-promoting entry-level work, there's a position for everyone.
Target offers access to mental health professionals for all employees, adoption reimbursement plans, and accrued paid time off.
They also offer 401k plans and education assistance, so you can take better control of your finances.
14. Costco
Minneapolis, Minnesota
Costco is another great name in retail for those looking for work in Minnesota.
Along with jobs as cashiers and sales representatives, they offer careers in information technology, accounting, and customer service.
Flexible hours, good benefits, and a friendly work environment are just some of the perks of working at Costco. They also work with veterans and make diversity a priority in the workplace.
---
Wrapping Up the Best Places to Work in Minnesota
All 14 of these companies make up the best places to work in Minnesota because of their benefits and environment. Whether you're in healthcare, insurance, or education, there's no need to travel outside of Minnesota for a great job. It's all right here!
Ready for more Minnesota living advice, info, and guides? Whether you're a local or a passerby, discover the best of Minnesota that our great state has to offer!