Kayaking is one of the most fun, entertaining, and versatile outdoor activities that you can take part in.
Looking for an exhilarating experience that's full of adrenaline rush? Try whitewater kayaking. Need to spend a quiet and uneventful day in nature? Go for flatwater kayaking.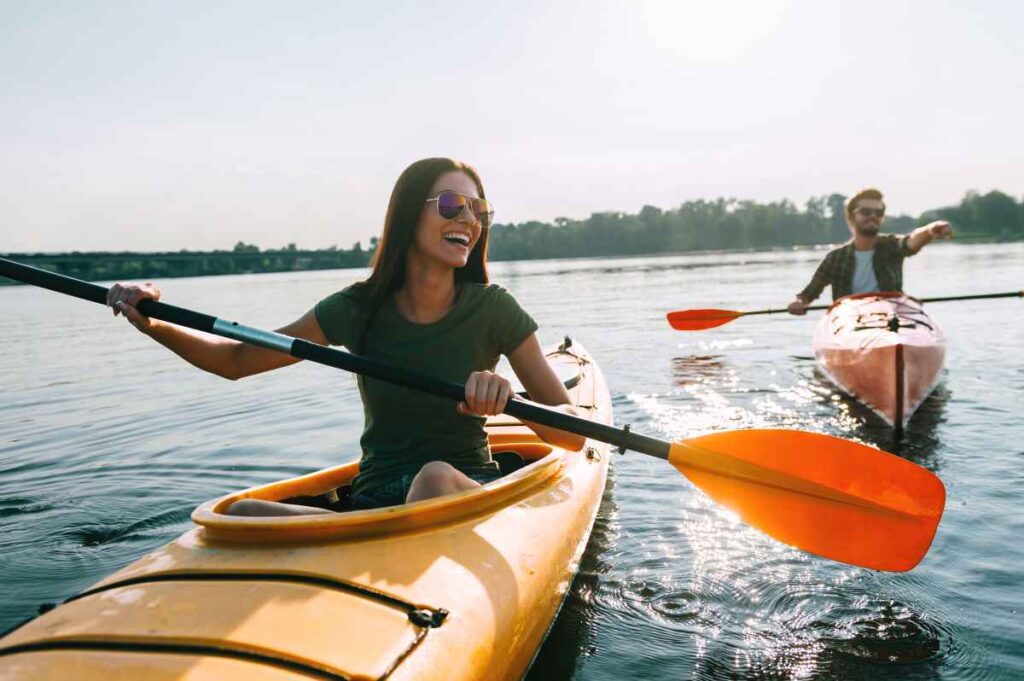 Minnesota is a great place for kayaking with its scenic rivers that offer breathtaking views of the state's natural beauty. With multiple options, it can be a bit difficult to pick just one place at a time. So, if you're looking for the most suitable place to kayak with friends and family, you've come to the right place.
In this article, we go through the best rivers to kayak in Minnesota!
Things to Remember When Kayaking in Minnesota
Before we get into the list of the best rivers to Kayak in Minnesota, let's start with a few reminders for a fun and safe trip:
Inform someone who isn't coming on the trip about your location, route, and when you'll be returning. While you can go kayaking alone, it's recommended to have at least one person with you.
Check the weather before heading out. Be ready for rain even if the weather forecast says it's going to be a sunny day.
Wear weather-appropriate, quick-drying clothes that can retain heat.
Always carry a life jacket and helmet and wear them while you're on the kayak.
Carry a first-aid kit with you.
Take plenty of food and water that will last at least a couple of days. Keep yourself hydrated.
Be extra cautious when kayaking in cold water.
Get professional instruction on proper paddling and water safety.
Top Rivers for Kayaking in Minnesota
1. Mississippi River
Mississippi River is one of the world's longest rivers so it's no surprise that it's also one of the best rivers to kayak in Minnesota. There are two to three-hour-long tours as well as one-day trips where you can get plenty of kayaking miles.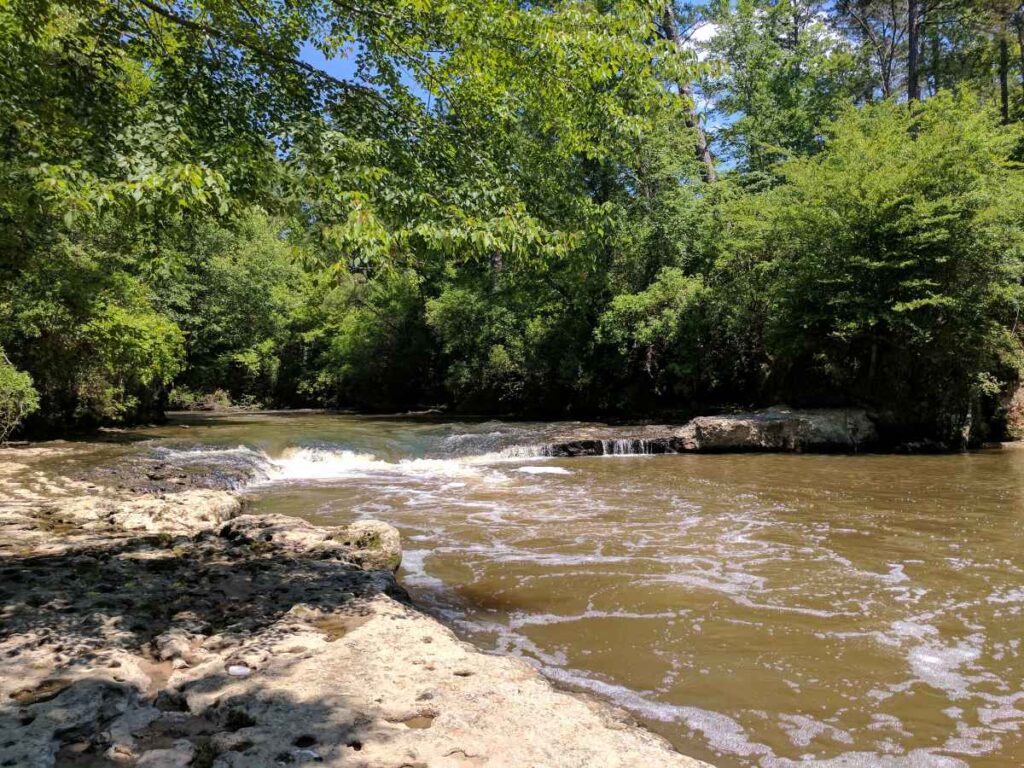 The Mississippi River has multiple scenic options to choose from and requires at least a moderate level of kayaking experience. There are also kayak share services where you can rent a kayak for a day and leave it at your destination.
2. Cannon River
Planning to take your kids for their first kayaking experience? Or perhaps you're trying it for the first time? If you're looking for a beginner-friendly kayaking option, Cannon River is your best bet.
Cannon River has a marked route you can follow with sandbars along the way that are perfect for a quick break. You can also see Cannon Falls after a bit of paddling. The Cannon River trail offers views of hills, farmlands, and grasslands that are perfect for your day out with family.
3. Saint Croix River
Surrounded by the scenic beauty of Wild River State Park, St. Croix River is the most beautiful and one of the best rivers to kayak in Minnesota. The river is a designated Wild and Scenic River and can give adventurers a great place to paddle with serene views of forests and cliffs.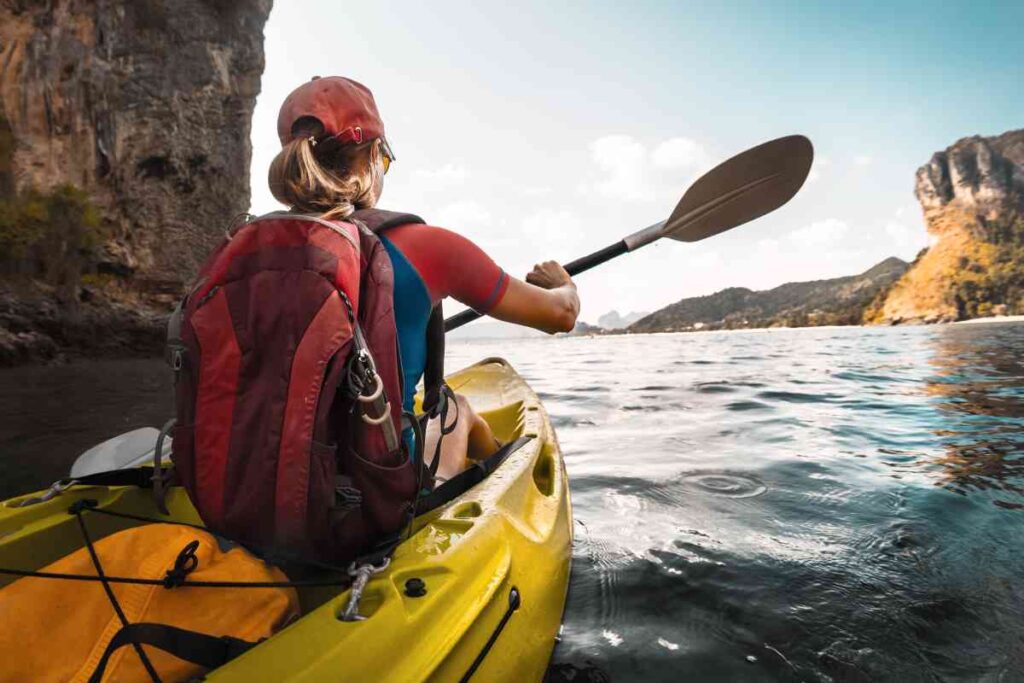 Saint Croix features plenty of launch points so you can easily access the water with your kayak. It also means you can take a break at any point quite easily. Its shallow weak currents and flat water make it one of the easiest places to kayak in the state.
4. Rum River
Rum River was originally formed by a glacier and starts at Lake Mille Lacs. The scenic river flows into the Mississippi River. The Rum River is wide and relatively calm, making it one of the best rivers to kayak in Minnesota for beginners and pros.
The trail within the Two Cities area is surrounded by urban settings, but further down it offers a beautiful view of trees, marshlands, and unique rock formations. You can also spot wildlife in these parts. Be careful as the Rum river can get more and more dangerous further down its stretch.
5. Crow River
Crow River can give you a kayaking experience like no other. The river isn't too far from urban life, yet places you right in the middle of a rural landscape. The trail offers a great chance to take a break from the hustle and bustle of the city. This tributary to the Mississippi River is divided into two main forks — the North Fork and the South Fork.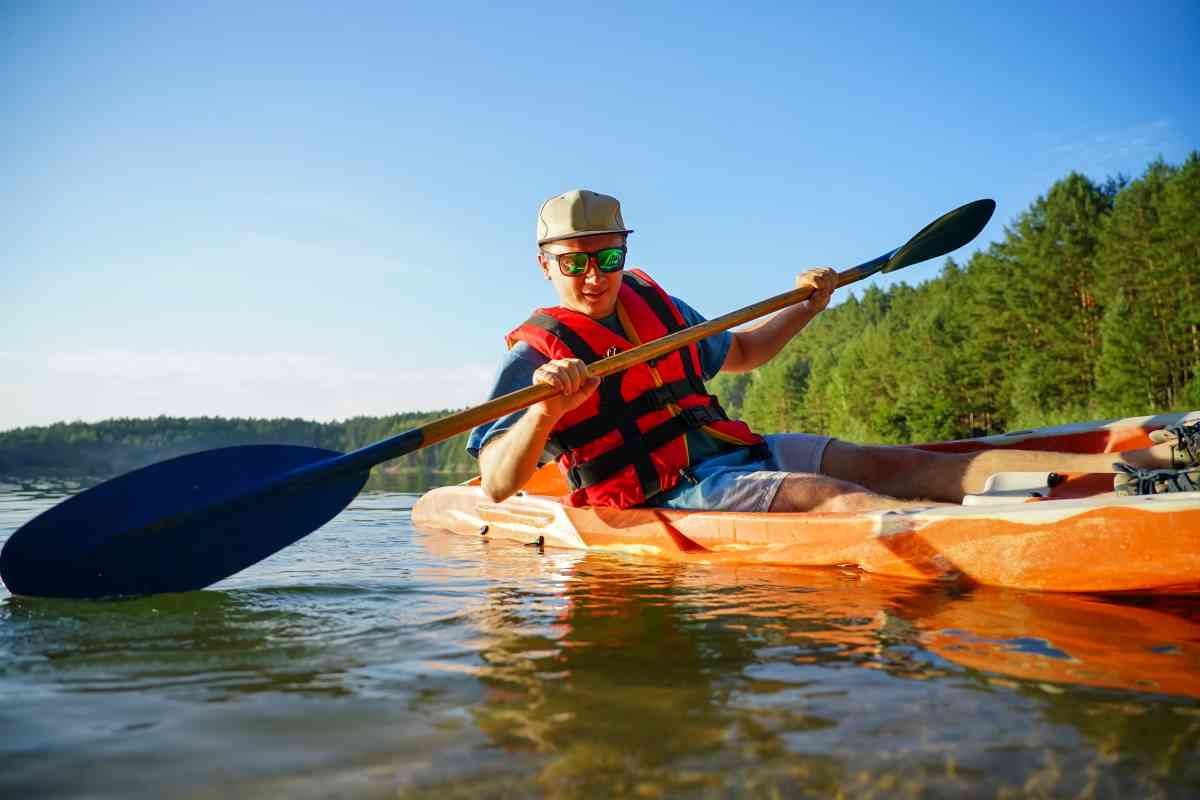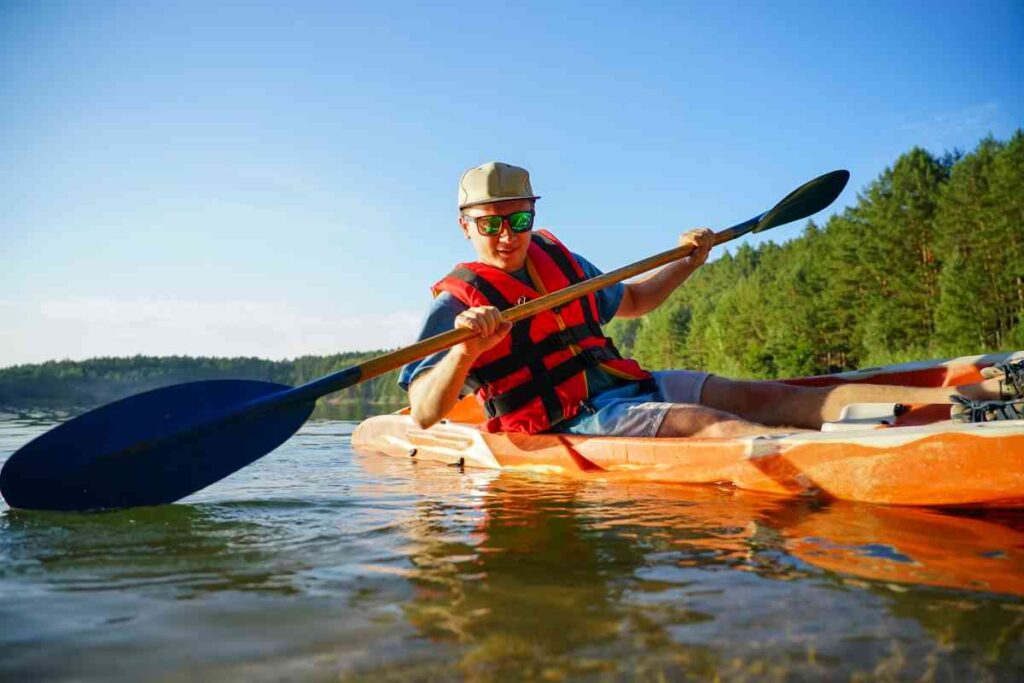 Kayaking on the Crow River is one of the most relaxing experiences, which makes it one of the best rivers to kayak in Minnesota in our books. The water is calm with breathtaking natural scenery around it. There's a high chance that you'll also see plenty of wildlife on your trip!
6. Root River
Root River is one of the best rivers to kayak in Minnesota because it offers something for everyone. Root River is surrounded by stunning views that let you bask in nature's beauty. You can also fish in this area and view wildlife due to its lush cover of trees.
You can find plenty of access points along the stretch of the river so you can decide how long you want to kayak. The river winds through a few towns where you can stop by. The lower part of Root River, however, is quite challenging and is only recommended for pro and intermediate paddlers.
7. Snake River
Snake River is great fun and one of the best rivers to kayak in Minnesota with its mix of slow and rapid currents. The river features stretches that are suitable for kayakers of different skill levels. The upper and lower stretches are generally considered more apt for intermediate and advanced kayakers.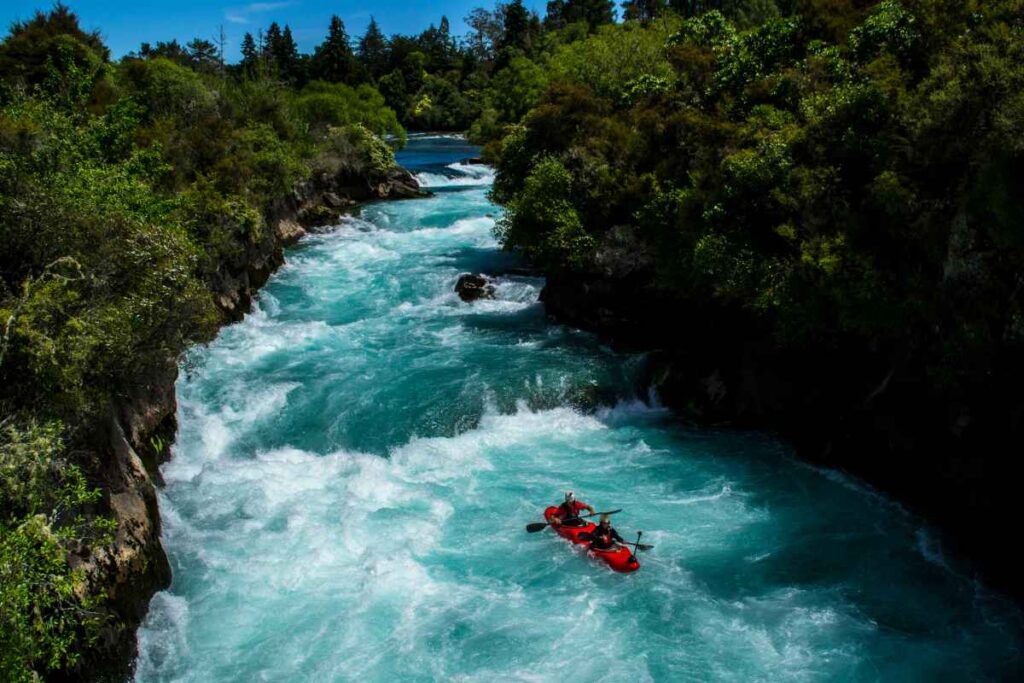 The middle section of Snake River is where you want to be if you're looking for calm waters and a relaxing day outdoors. If you need to rent a kayak, you'll find rentals in Pine City.
8. Kettle River
Looking for an adrenaline rush? Kettle River is where all the fun's at! This river is one of the best rivers to kayak in Minnesota for advanced kayakers looking for more challenging waters. It runs through rocky formations and cliffs with class two and three rapids.
If you're looking to take it on, scout the area before taking to the water. Kettle River has a stretch called "Hell's Gate" where the currents and the flow of the river are at their highest. Bring a group if you're planning to kayak here.
9. Minnehaha River
The Minnehaha River gives you an opportunity to enjoy the shift from urban landscapes into woodlands scenes as you traverse it and reach Minnehaha Falls. Undoubtedly, kayaking on this creek is an experience like no other!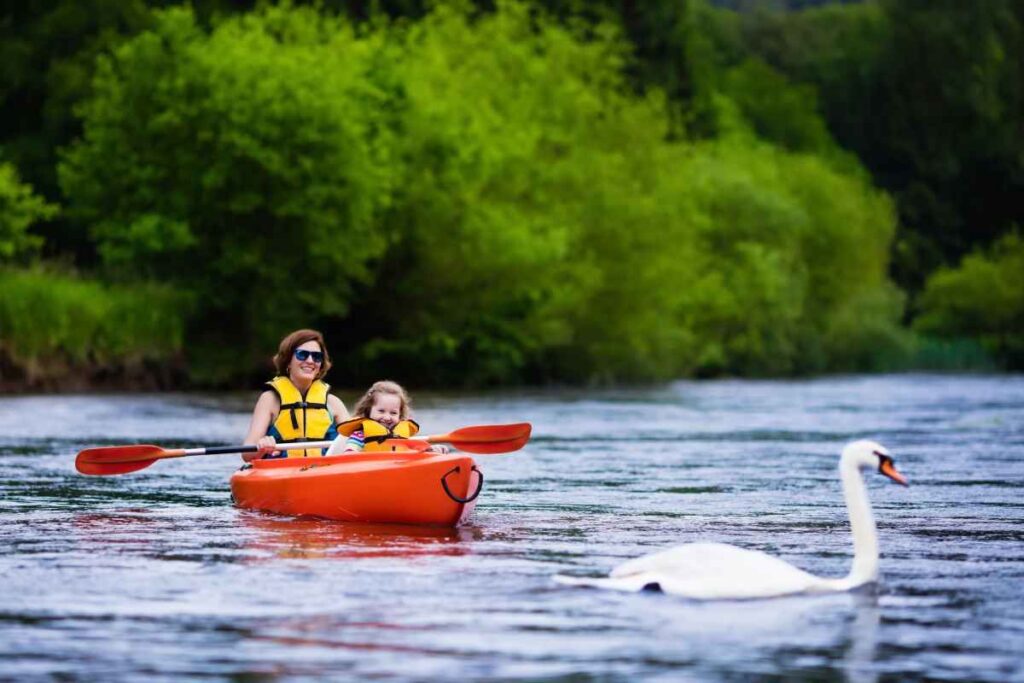 If you like bird-watching, you'll get your chance when you reach Gray's Bay and paddle through wetlands. The creek is easily accessible from the city and lets you take a break from city life and immerse yourself in nature's wild beauty.
10. Minnesota River
The Minnesota River State Water Trail is one of the best rivers to kayak in Minnesota if you're a beginner due to its placid and gentle waters. The river is a tributary of the larger Mississippi River with some portions designated as a Wild and Scenic River.
The river provides a rich glimpse into the history and geography of the surrounding area. Kayakers along the river will experience a variety of terrain that ranges from marshy lowlands to granite bluffs.
11. Zumbro River
If you're an advanced kayaker, one of the best rivers to kayak in Minnesota is the Zumbro River. This river offers breathtaking natural views as well as plenty of wildlife. Expect dense forests, limestone bluffs, and rock formations to envelope you as you make your way through it.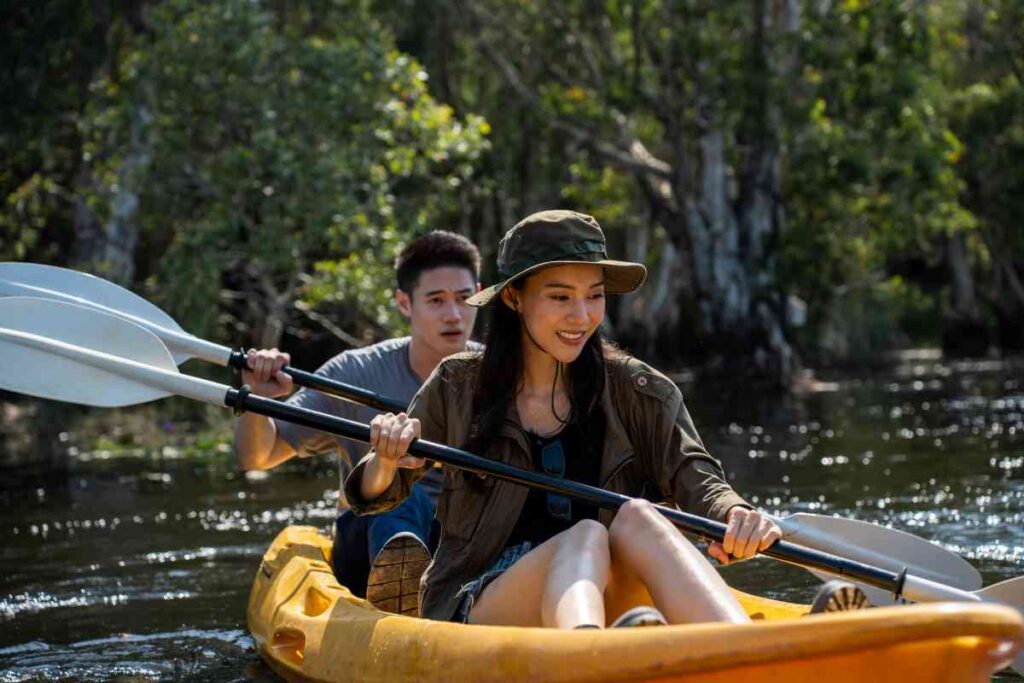 Zumbro River consists of intense currents and winding trails so even if you're an avid paddler, you'll still need to chart out a route before you set off. It's a good thing that Zumbro River has different routes for kayakers of all levels.
12. Crow Wing River
Crow Wing River offers a great kayaking experience for those looking for an outdoor adventure. The river is flanked by underdeveloped shores and campsites. Its waters are gentle and placid, making it one of the best rivers to kayak in Minnesota for beginners.
This river is surrounded by lush forests that offer beautiful views as you calmly float through the trail. During the first few miles, you'll cut through low marshy lands where you'll witness diverse vegetation and wildlife.
13. Blue Earth River
Blue Earth River offers kayakers stunning scenic views throughout. The river flows through a diverse range of natural landscapes from flat plains and natural grasslands to rocky bluffs and wooded hills.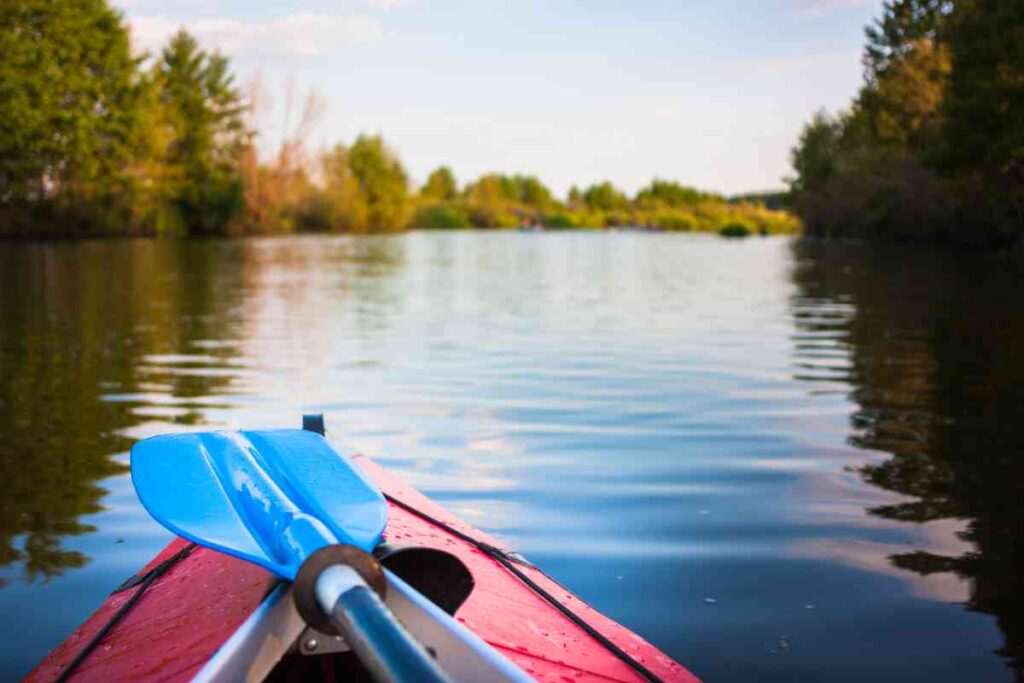 It also features abundant wildlife and great fishing spots. Despite having challenging stretches suitable only for an experienced paddler, it's still one of the best rivers to kayak in Minnesota.
Wrapping Up the Best Rivers to Kayak in Minnesota
Kayaking is one of the best outdoor water sports because it can be easily enjoyed by a broad range of people regardless of skill level. With so many lakes and rivers, you can take on waters that are as easy or as challenging as you'd like them to be.
Along the way, you'll be treated to scenic views, wildlife, and diverse flora that will make the trip and sweat worth it. Just be sure to practice the appropriate safety precautions before taking on the best rivers to kayak in Minnesota!
If you're interested in the local history and interesting facts about the Mississippi River, check out All About the Mississippi River.
Love spending time outside? Then discover the Minnesota Outdoors to continue learning new ways to reconnect with nature!