---
Women's Winter Jackets Buyer's Guide
Types of Winter Jackets
Winter jackets can be divided into four main categories. Insulated parkas, casual jackets, and ski or snowboarding jackets often take the top spots amongst the best women's winter coats for extreme cold.
The tougher, waterproof exteriors of those types are what make them so popular. But lightweight insulated Puffies can be a lot more versatile, especially with the right layers.
Their shells might be a little more fragile but even the longer styles are much easier to pack and keep you just as warm. As long as the weather stays dry, it's always a good idea to have a puffy around during cold seasons.
Besides that, the best women's winter ski and snowboarding coats for extreme cold tend to have extra features for fastening and cinching. This is to help keep the coat in place while you move around so that each type of insulation stays in its designated area.
Insulation Materials
For keeping warm, natural down insulation will always be your best option. But it also can't get wet. The best women's winter coats for extreme cold are made either completely from a synthetic insulator or a blend of natural and synthetic materials.
There are also some coats that treat natural down with a water-repellent coating. By treating each individual feather at a molecular level, this type of coating is extremely effective. It is also quite expensive.
In terms of your synthetic options, there are three main design options for the fibers used to insulate the best women's winter coats for extreme cold. The first is to create a cluster of a bunch of tiny fibers to mimic tufts of real down. This is primarily used by North Face and is said to be the best option.
Others, like Marmott, allow the tiny fibers to move completely independently. The last option is to use the fibers to create a continuous filament layer. Arcteryx tends to use a mixture of all three of these options in their designs.
Shell Materials
Insulated parkas, casual jackets, and ski or snowboarding jackets are all hard-shell products. Meaning there is a hard layer of waterproof material above the insulating layer. This outer layer will be a little stiff and will compromise certain amounts of breathability to keep water out.
Some of the most effective hard shells are made from the layered materials of GORE-TEX, eVent, or NeoShell. Out of the three GORE-TEX is the most popular and renowned for its technology. Recently, eVent has become its biggest competitor and maybe even started to outshine them.
For soft shells, the insulated layer is usually coated with some sort of water-repellant. This alleviates the added weight of the hard shell membrane. But it also makes the water resistance weaker. Which is not the best in a women's winter coat for extreme cold.
The most popular treatment for soft shells is DWR, which stands for Durable Water Repellency. Meant to increase the surface tension of the material it's applied to, DWR causes water to bead on the surface of clothing. Unfortunately, it will wear over time and become less effective.
Layering Construction
The membranes of hard shells can be layered using three different constructions. The best women's winter coats for extreme cold will often have 3-layered waterproofing. Where the first layer is face fabric covering the actual membrane, with a liner underneath.
The main difference between the 3 and 2.5-layered coating is that 2.5 might have some sort of coating on the face layer and they use a non-fabric material on the inside. While 2-layered clothing doesn't always have a liner and doesn't have the face fabric.
2-layered shells are the heaviest option. Making them the best for traveling and day-to-day activities. While 2.5-layered shells are the lightest and better for hiking or mountaineering.
Fit and Comfort
Even the best women's winter coats for extreme cold can be hard to size properly. Especially the longer ones.
Looking at each company's size guide can be really helpful, but it's also good to know the general tailoring designs that each brand is known for.
For the average individual, Columbia and North Face have the best women's winter coats for extreme cold that also offer a variety of sizes. The North Face has more technical clothing in sizes that will fit most wearers. But Columbia has slightly cheaper materials but offers their jackets in standard, tall, and plus sizes.
Whereas brands like Arcteryx and Patagonia have amazing products and technology, but very limited fits. Not only because their coats are a lot more tailored than the average product, but because their technology tends to make their materials stiffer.
Features
Well-placed pockets are a massive selling point in all the best women's winter coats for extreme cold. Besides the obvious pocket choices, things like elevated hand pockets in parkas add a lot of comfort. And zippered pockets are necessary for keeping things safe during your outdoor activities.
When buying a coat for traveling, the weight is really important. Having removable aspects in the design of the coat can be extremely helpful for creating a more versatile product for every specific trip you intend to take.
Drawcords and cinches are some other really great features that can elevate a product to the title of one of the best women's winter coats for extreme cold. The ability to fasten the openings of your coat traps a tremendous amount of heat. It also allows you to customize the feel and fit of your coat a bit more.
Finally, another feature that can add versatility is layering within the coat's design. There are lots of companies that now create a three-in-one style coat with zippered layers that can be removed to adapt to each situation.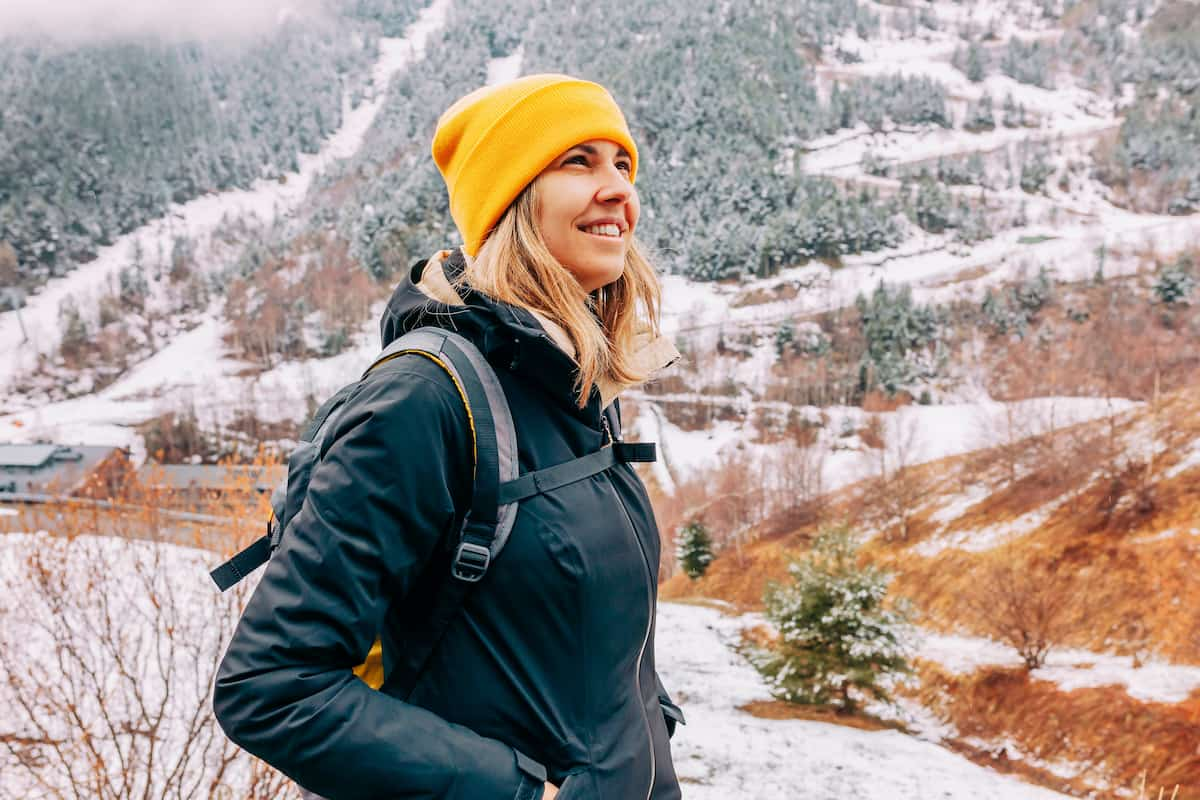 ---
Wrapping Up the Best Women's Winter Coats for Extreme Cold!
Face any weather with one of these top picks of the best women's winter coats for extreme cold. Whether you're looking for some stylish city warmth or the perfect winter hiking fit, this list has everything you need!
And be sure to check out our Winter in Minnesota article for everything you need to make the most out of the snowy months!