---
Hockey Shoulder Pads Buyer's Guide
Size
With a soft measuring tape, measure the circumference of your chest. The tape should rest just below your armpits when standing to get the most accurate reading. You also want your chest to be relaxed. If you measure yourself in the middle of a big inhale, the size you get will be too big.
That measurement alone won't always lead to the exact size pads you need. That's why most brand sizing charts will have multiple factors.
You'll know your hockey shoulder pads fit when you put them on and your collarbone is covered, but the pads don't dig into your skin. You also want to be able to comfortably lift your arms above your head without the pads slipping from the tops of your shoulders. Lastly, they shouldn't overlap any of your other gear.
In general, it's always best to try them out on the ice and return them if needed. If it's off-season, try wearing them while going through an Online Hockey Training regime. And if you have Polyglide synthetic tiles to practice on, even better!
Features
There are many different pieces that make up a pair of hockey shoulder pads. Every product you consider should have shoulder caps, a collarbone protector, bicep pads, rib guards, an abdominal pad, and chest and back panels.
The best products will have sectioned chest and back panels to get that floating design and maximize your mobility. Or added flaps along the side and at the end of the bicep pads to increase its protection capabilities.
You should also look for something that has adjustable straps and height-adjustable biceps. That way, the pads will feel more natural and better protect the most important areas of your upper body.
Style of Play
In hockey, there are two main styles of play, and hockey equipment is often made with these styles in mind. Forwards tend to need more agility and speed to get past defenders and other players between them and the net.
Hockey shoulder pads with thinner padding are better for this position. Something made from flexible and lightweight materials is also good. That way, there's not as much added weight to slow you down on the ice. But these can also be more dangerous.
Defenders usually have to use their shoulders more to dig into an opponent for the puck. They also will spend more time in front of the goal, shoving players around. Hockey shoulder pads with more protective technology and durable shoulder caps are a must.
Lastly, players in recreational leagues or just starting out need something that's more versatile. Whether you're still figuring out what style of play is right for you or you just like them both, make sure your hockey shoulder pads can keep up with whatever you decide on the ice.
---
Frequently Asked Questions
Should I wear shoulder pads in hockey?
When it comes to protecting your upper body, there is nothing more important than your shoulder pads. They cover the most surface area out of all the hockey equipment that you put on your upper body. Without them, you'll be very susceptible to even the smallest hits and falls in a game.
How long do hockey shoulder pads last?
This will depend largely on how well you take care of them and what level of play they are intended for. Recreational hockey gear is only built to be used around one to two times a week. Using them more regularly will result in faster deterioration of the materials and protective technology. But pro-level equipment is made for nearly everyday use and can withstand a lot more abuse.
How do I clean and take care of my hockey shoulder pads?
After every use, it's important that you leave your hockey gear out to breathe. And cleaning them once a week or at least after every season is essential for stopping mold growth and other harmful bacteria from wearing the materials. To clean them, simply throw your shoulder pads in the washer and dryer.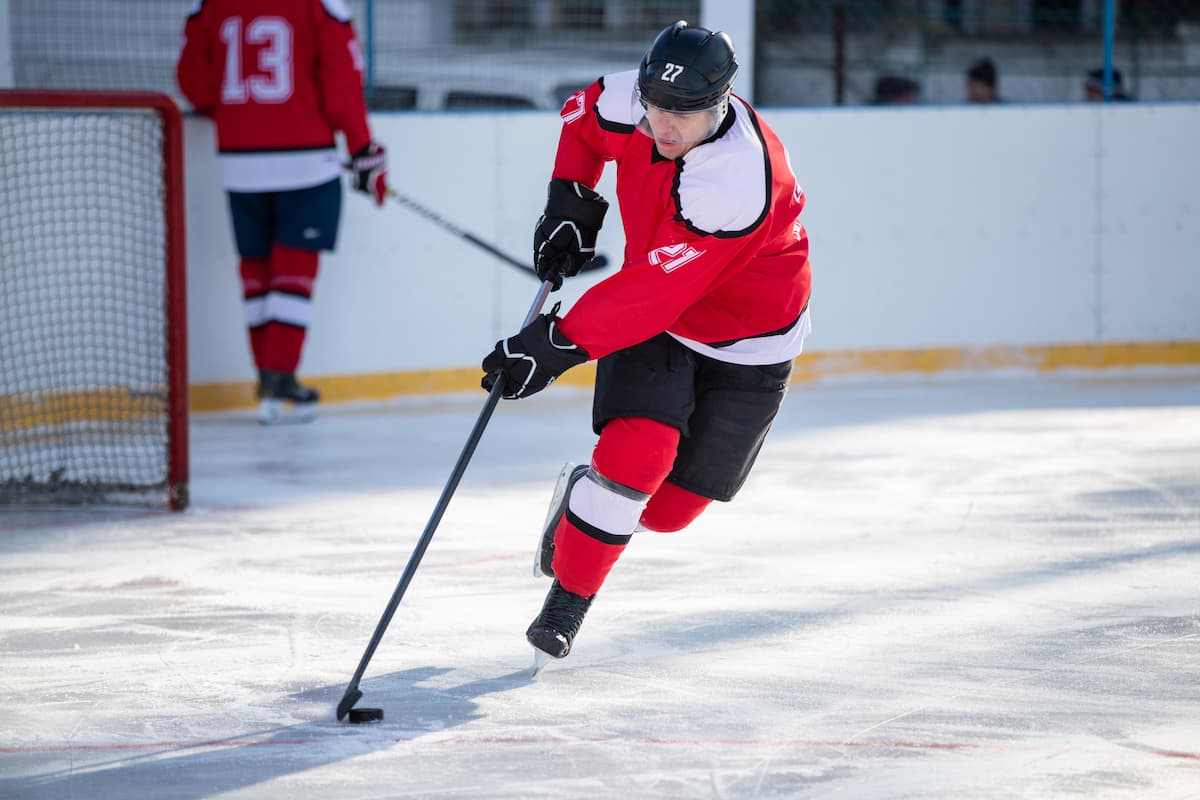 ---
The Best Hockey Shoulder Pads Summed Up
When flying down the ice, make sure every hit, fall, or shove is protected with one of these top picks of the best hockey shoulder pads!
No matter what your style of play, this list has you covered.
And for more information on the sport, check out our all-in-one Hockey page!