Though it may have a less-than-appealing sound to it, don't let the name of this recreation area bog down your enthusiasm to visit! Big Bog State Recreation Area is a gorgeous, scenic, and inviting slice of wilderness in northern Minnesota that you will never forget once you visit.
Read on to learn all you need to know about Big Bog State Recreation Area and start planning your visit to this unforgettable corner of Minnesota today!
---
Fun Facts About Big Bog State Recreation Area
Located near the northern border of Minnesota, Big Bog State Recreation Area is considered by many to be the state's "last true wilderness." It's divided into northern and southern units.
The northern unit holds much more natural recreation, including a mile-long boardwalk—the largest in America!—as well as the largest peat bog in the lower 48 states. It's also the best place for wildlife viewing and encountering the sort of plants that were used as medicine by the native Ojibwe Indians long ago.
The southern unit, meanwhile, sports a 31-campsite campground, 6 camper cabins, as well as picnicking and fishing areas, and a sandy swimming beach.
Another fun fact about Big Bog State Recreation Area is the kind of plant and animal life it plays home to! In addition to medicinal herbs like sundews and bog rush, you will also find some carnivorous plants and orchids in the boggy area.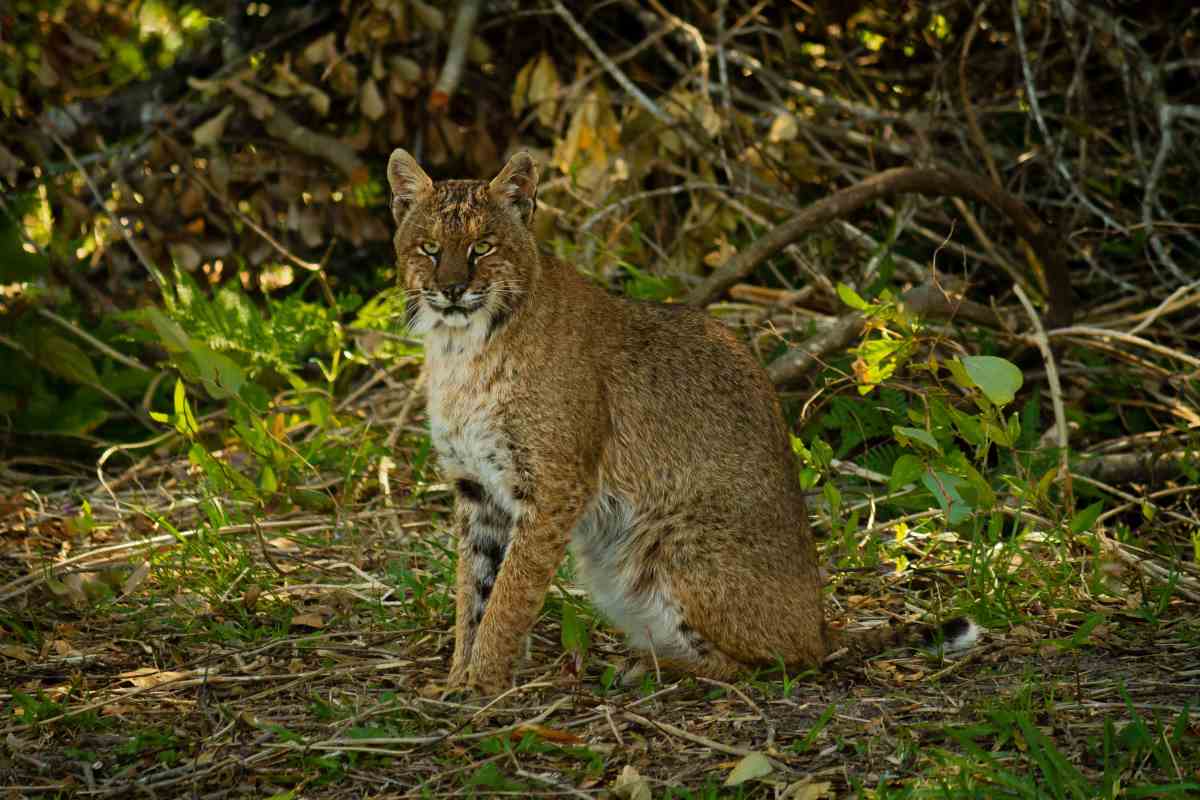 In terms of wildlife, the vastness of the wilderness area in the northern unit makes it an ideal home to certain animals less common in other state parks and state recreation areas in Minnesota. These include gray wolves, bobcats, black bears, and even moose!
The bog, meanwhile, has the perfect, unique habitat to host more than 300 species of birds—some of them quite rare! You'll also find plenty of amphibians and reptiles such as salamanders, turtles, and frogs living in and around the peatlands.
---
When Is the Best Time to Visit Big Bog State Recreation Area?
Like many of Minnesota's beloved state parks and recreation areas, Big Bog State Recreation Area has plenty to offer in all seasons! And this is perhaps even truer of this area than most, as it boasts some additional wintertime accommodations not always found in other outdoor recreational venues.
This is largely due to the winterized camper cabins available in the state recreation area. Visitors in the wintertime can enjoy snowmobiling, snowshoeing, and exploring the park before returning to the warmth of the electric, propane-fueled, heated cabins.
During the spring and fall, there are also plenty of opportunities to enjoy the wilderness blooms as well as the imminent dormancy that sets the trees aflame with color. Visitors in these transitional seasons will find many migratory birds to behold, optimal fishing opportunities, and lots of natural wonders worth capturing in a photograph to last a lifetime!
However, the best time to visit Big Bog State Recreation Area is arguably the summer. This is the prime season to take advantage of the hiking trails, swimming beach, fishing opportunities, and camping options within the state recreation area.
The good news is, no matter when it works out for you to visit Big Bog State Recreation Area, you're sure to have a wonderful, memorable time!
---
Things to Bring to Big Bog State Recreation Area
Like visiting any park or state recreation area in Minnesota, you want to ensure you come to Big Bog State Recreation Area prepared! And this is especially true for an area considered the state's last true wilderness.
Bearing in mind the somewhat stagnant nature of the peatbog, be mindful that insect activity abounds here. You will want to be sure to pack plenty of your insect repellant of choice, and if you are camping at the state recreation area, consider bringing bug netting as well!
Attire
Both day visitors and overnight campers will want to bring season-appropriate attire, including sturdy, waterproof footwear in all seasons and thick clothing in layers for wintertime.
Campers should ensure their gear is in good condition, without tears, mildew, or other compromises. Folks staying in the camper cabins must be prepared to bring their bedding as well.
Those who are looking to spend time in and around the water should make sure to bring appropriate swimwear, as well as water safety items such as flotation devices and their sun protection of choice.
Tackle
Anglers will want to make sure their tackle is in good repair and ideal for the kinds of fish that inhabit the state recreation area's various water bodies. Wildlife and bird enthusiasts may consider binoculars for optimal viewing.
It's also essential for all visitors to bring food and drink to sustain themselves, a well-stocked first-aid kit, and a charged phone for taking pictures and contacting assistance if needed.
---
Things to Do at Big Bog State Recreation Area
Camping
One of the highlights for many visitors and Minnesota natives traveling to Big Bog State Recreation Area, is the camping opportunities it offers! The campground boasts many sites, as well as wheelchair-accessible showers, flush toilets seasonally, and vault toilets all year round.
Perched on the shores of the Tamarac River and a convenient distance from Upper Red Lake, you'll find Big Bog State Recreation Area's single campground. Several docks speckle the water's edge, available for campers to use on a first-come, first-served basis.
This campground sports a total of 31 sites, 26 of which are electric and one of which is pull-through. All electric sites are located within 100 yards of the river. Two of the electric campsites are also wheelchair accessible.
RV-ing
For those bringing RVs, it should be noted there is an RV length limit of 60 feet, as measured from the front of the towing vehicle to the rear of the vehicle being towed. There is no dump site in the park, but one is located a half mile outside of it.
Folks on the hunt for a more glamorous lodging experience at Big Bog State Recreation Area, or who want to stay in the area during the winter, may want to reserve one of the six camper cabins available all year round!
Each of the six rustic cabins has electricity, propane, and heat, but campers must bring their own bedding. There is also no indoor plumbing, and no pets are allowed.
However, campers have access to vault toilets, which are also open all year long, as well as a family-style modern shower and restroom open in the visitor center. In the summertime, cabin campers may also make full use of the campground shower building.
Campsites and camper cabins can be reserved up to 120 days ahead of the first intended day of your visit. They can be booked through the Minnesota State Parks and Trails website.
Hiking
Four and a half miles of scenic hiking await at Big Bog State Recreation Area! These trails begin at the picnic areas inside both the northern and southern units of the State Recreation Area, winding through its various pockets of habitat and allowing for some great sightseeing, wildlife viewing, and birdwatching.
There is also the mile of the boardwalk to enjoy, which is the longest boardwalk in America and is wheelchair accessible. Located in the heart of the northern unit's wilderness, this boardwalk allows a breathtaking view of the peat bog that gives this state recreation area its unforgettable name.
Boating
The two water sources in Big Bog State Recreation Area—Upper Red Lake and the Tamarac River—help feed the land's namesake boggy conditions and also provide plenty of opportunity for wonderful water recreation in the warmer months!
For both adults and children, the swimming beach on Upper Red Lake is an ideal recreation spot. This is a shallow, sandy beach just to the west of the campground in the southern unit, and the calm waters are ideal for even the smallest swimmers.
Meanwhile, folks who like to be out on the water have a few different options for how to enjoy it! There are several boat docks on the Tamarac River, most located within the campground. There is also drive-in access for those who need it!
In addition, canoe access is available at seven points along the Tamarac River. The river's current is perfect for canoeing, and the view is great for spotting wildlife that often frequents the shores!
Fishing
Finally, fishing fans will find Upper Red Lake, particularly, the perfect place to cast! Although fishing is available all year round, springtime is considered the best opportunity to make some catches. There is also a fish cleaning house in the campground for those who want to cook and enjoy their catch right in the camp!
In Upper Red Lake and the Tamarac River, you'll find an abundance of trophy northern pike and walleye. At the same time, shore fishing is available at Ludlow Pond in the state recreation area's northern unit, where panfish are plentiful.
Other Recreation
Big Bog State Recreation Area has many other recreations to offer, from wildlife and birdwatching opportunities to playgrounds for kiddos, horseshoe games, and more!
In the wintertime, after one of the big snows this area of Minnesota is well known for, visitors can rev up their snowmobiles and traverse the 10 miles of state grant-in-aid snowmobiling trail system. Or, you can strap on your snowshoes and explore anywhere in the park, including along the boardwalk!
---
Wrapping Up Big Bog State Recreation Area
Now that you're excited and eager for your visit to Big Bog State Recreation Area, it's time to ensure you're prepared for it as well! Check out our Best Products page for some recommendations on gear and clothing for the whole family in all seasons to help you make the most of your time at the state recreation area.
Love spending time outside? Then discover the Minnesota Outdoors to continue learning new ways to reconnect with nature!