So you're interested in Buffalo River State Park? You're not alone – the park attracts over 800,000 visitors per year! If you've never been there before, perhaps you're wondering what to expect or how to make the most of your time. To help you feel as prepared as possible, we'll tell you what you need to know!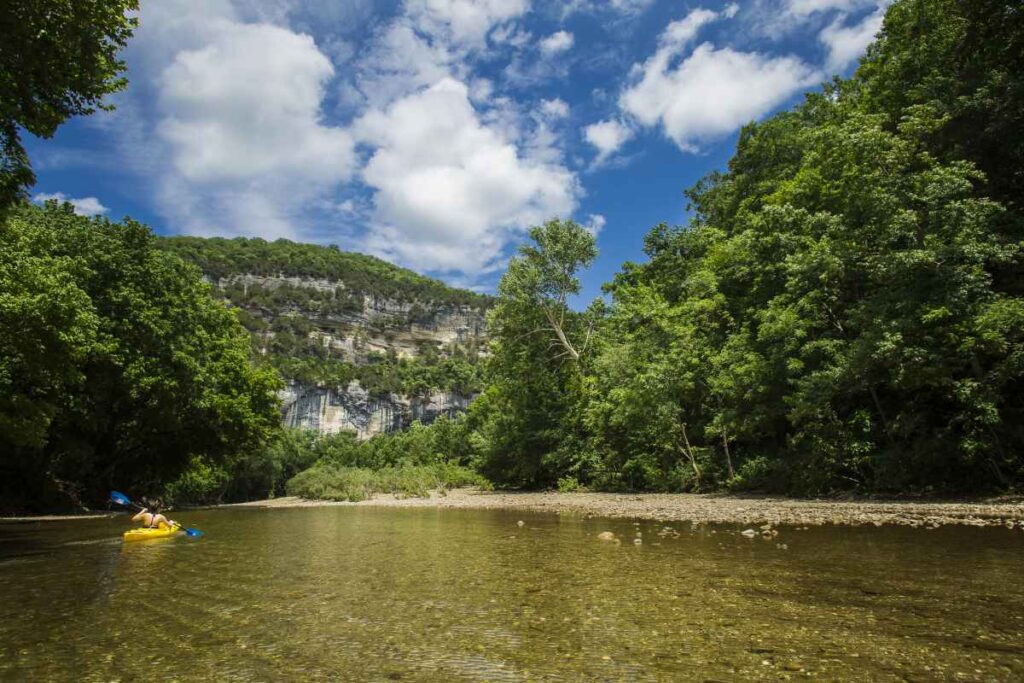 ---
History of Buffalo River State Park
In ancient times, local Native Americans noted how buffalo stayed at the river and its tributary during the winter. They were the first to refer to the area as the Buffalo River in their own language, which they communicated to European settlers in the 1820s.
The settlers eventually obtained the site through the 1855 Treaty of Washington. After the Civil War, Union Army captain J.H. Smyser bought most of the land and used it as a ranch. It continued operating that way until about 1937 when the Minnesota Legislature designated it a national park and named it the Buffalo River State Park. Its boundaries expanded over the next few decades.
---
Characteristics of Buffalo River State Park
Knowing what the park is like is a great step toward figuring out what you want to do while visiting. After all, how will you plan activities if you don't know what's there or what to expect?
Location
You'll find Buffalo River State Park in Glyndon, a small town in Clayton County, Minnesota. As you drive down U.S. Route 10, you'll see it once you're about 4.5 miles into the town's outskirts.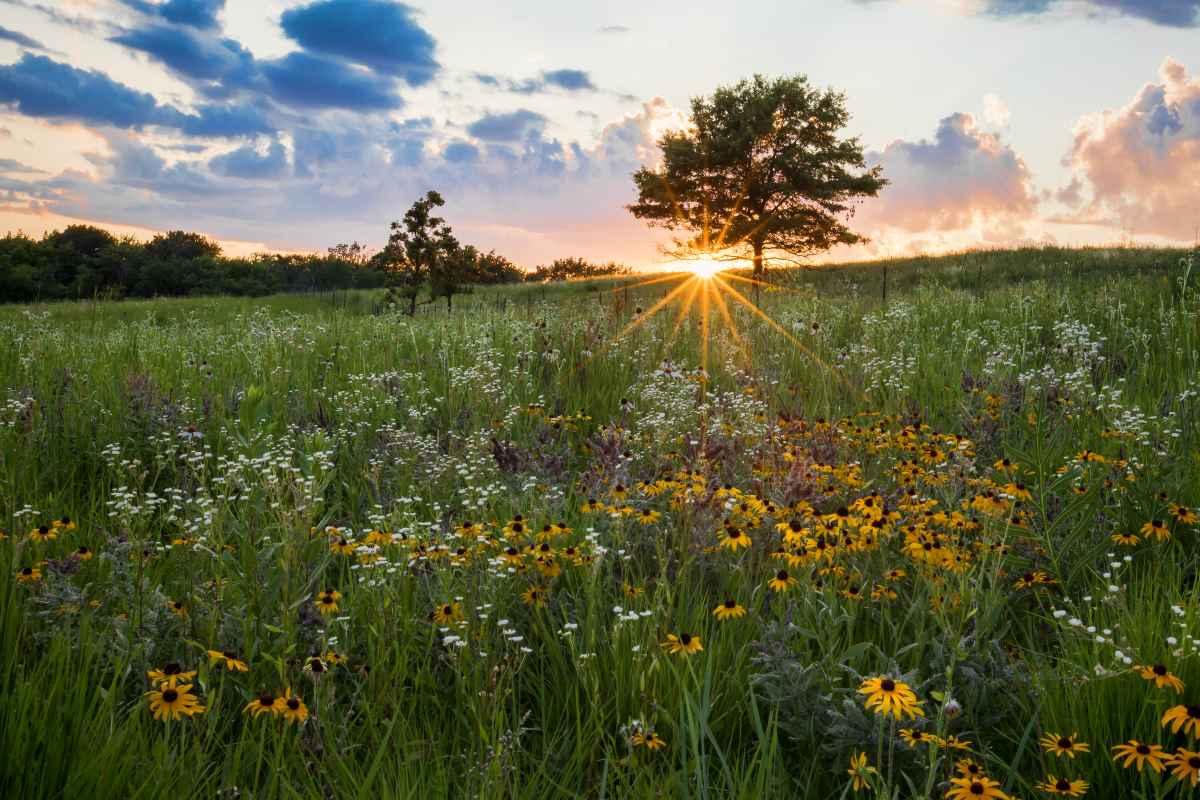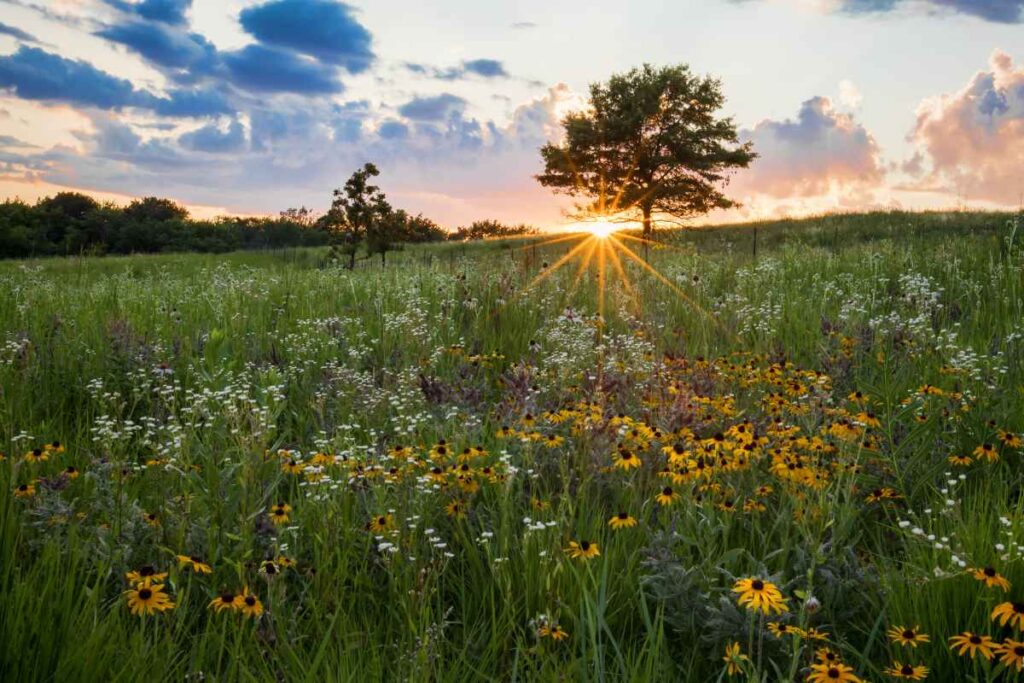 The park is also only 14 miles away from Moorhead, Minnesota, and Fargo, North Dakota, so you can visit easily if you're in either of those areas.
Size and Layout
Currently, Buffalo River State Park claims 1,068 acres of land and water. The river cuts the land into thirds, bordering Bluestem Prairie to the south. Upon entering, you'll have easy access to the Old Grade, Wide Sky, and River View hiking trails around the middle of the park. The Prairie View hiking trail is toward the west and across the river.
Along these trails and the river itself, you'll find various activities and attractions. Use a map to help you get around!
Plants
Buffalo River State Park is renowned for its breathtaking prairie and forests. Although it's home to over 250 species of grasses and wildflowers, the most common plants include basswood, elm, oak, ash, and cottonwood trees.
You could also find sumac berries, which are often used as the primary ingredient for sauces, dressings, teas, lemonades, dyes, and medicines, or simply as a spice.
Animals
Despite the river's namesake, buffalo no longer visit the site, having been hunted nearly to extinction by 1900.
However, you'll find numerous other animals there, including squirrels, rabbits, beavers, otters, raccoons, foxes, coyotes, bobcats, mountain lions, bats, woodpeckers, swallows, and more. The area is also popular for hunting white-tailed deer and elk.
---
Things to Do at Buffalo River State Park
Now that you know a few basic facts about Buffalo River State Park, what can you do with this information? Plan for a great time, of course! We'll get you started with a few ideas.
Swimming
Although the Buffalo River itself is not viewed as swimmable, there is a manmade swimming hole with a soft beach and clean, filtered water. Many visitors love cooling off in the water during the summer, but it's still a lovely place to relax and reflect when the weather is cold.
Fishing
As long as you're at least 16 years old and have a fishing license, you can catch game fish at Buffalo River State Park. Rainbow trout, brown trout, and smallmouth bass anglers are the most popular. The shallower parts of the river are excellent sites for fly fishing.
Hiking
With at least four prominent hiking trails, you can easily walk over 12 miles in a single day, though you may not notice because you'll be so distracted by the beauty and wildlife all around you.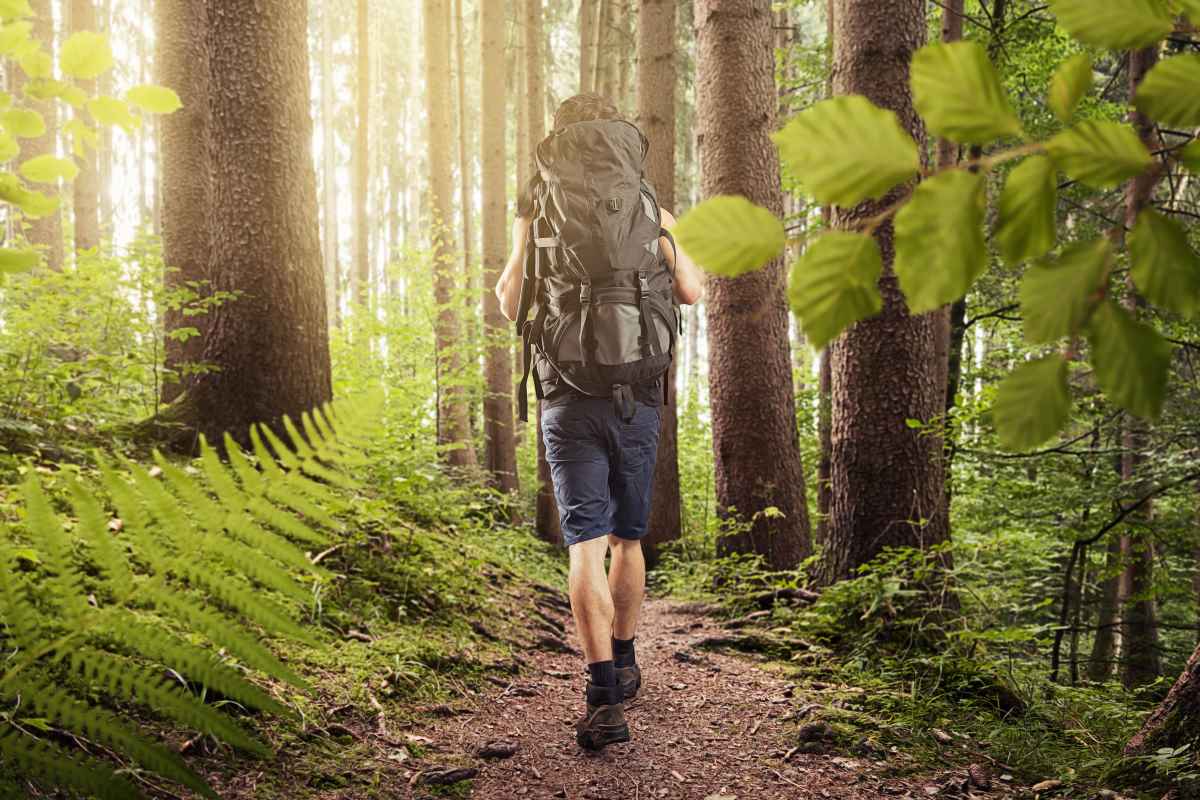 Camping
There's a campground located right next to the swimming hole, making it a popular destination for campers. With electric hook-ups and more than 44 drive-in sites, the campground lets you either pitch a tent or park a trailer or RV according to your preference.
The picnic area nearby is perfect for eating meals and interacting with other campers. Also, the campground is flat enough to accommodate wheelchairs.
---
What to Bring for a Visit to Buffalo River State Park
Once you've arrived at Buffalo River State Park, you don't want to find out you forgot anything! We'll provide you with a list of items to pack in order to fully enjoy your time.
Sunscreen
Even when the weather is cold, your skin is vulnerable to both short- and long-term damage from UV rays. Bring a bottle of sunscreen with you and apply it to all your bare skin at least every two hours, especially if you get wet from swimming or fishing.
Insect Repellent
Many insects are attracted to bodies of water, especially in Minnesota, the state famous for its plethora of lakes. Buffalo River State Park is no exception. Come armed with insect repellent to spare yourself the nuisances of bites and buzzing.
Compass
Even the best hikers get lost sometimes. Keep a compass handy to point yourself in the right direction in case you lose confidence in where you're going. You can't always count on your phone or GPS to have a signal or full battery.
Flashlight
Hopefully, you won't be hiking in the darkness, but in case you do, a flashlight is crucial for providing visibility. Keep one with you so that you'll always see where you're going or where to find an item you need in your bag.
First Aid Kit
Injuries can happen to anyone and at any time. In the event of a cut, bite, scrape, blister, or other minor problem, you'll need a first aid kit to prevent it from worsening. Find one small enough to carry without feeling weighed down.
Wipes and Sanitizer
Flushable toilets are only available seasonally. Check with the Buffalo River State Park staff beforehand about whether the bathrooms will be open. If not, you will need to use the latrine, so bring along some sanitary wipes and hand sanitizer to stay as clean as possible.
Towels
You will obviously need beach towels if you plan to go swimming or fishing. Even if you only plan to hike or picnic, however, bring some smaller towels with you. They can help you feel cooler and more comfortable if all the exercise makes you break a sweat!
Food
Although you could feast on some wild sumac berries, Buffalo River State Park doesn't have any restaurants or cafes. Depending on how long you plan to stay, bring plenty of snacks, meals, and water to keep you nourished and hydrated.
Lighter or Matches
A lighter or match could serve several important purposes. They can act as a backup light source in addition to keeping you warm or helping you cook food. If you get lost, you may even be able to create a smoke signal to get help.
---
Schedule a Trip to Buffalo River State Park!
Buffalo River State Park is a one-of-a-kind place. Once you've spent time there, you'll see why it's beloved by Minnesotans all over the state. While you're there, consider other amazing spots to visit in Minnesota, which we've detailed in numerous articles! It's our pleasure to make you more excited and appreciative of everything the Land of Ten Thousand Lakes can offer.
Love spending time outside? Then discover the Minnesota Outdoors to continue learning new ways to reconnect with nature!