Minnesota is the place to be if you're an outdoor enthusiast who loves spending time on the water. There are more than 10,000 lakes and rivers in the state, including the world-famous Mississippi River and Boundary Waters Canoe Area. No matter where you are, there's likely a canoeing spot within close driving distance.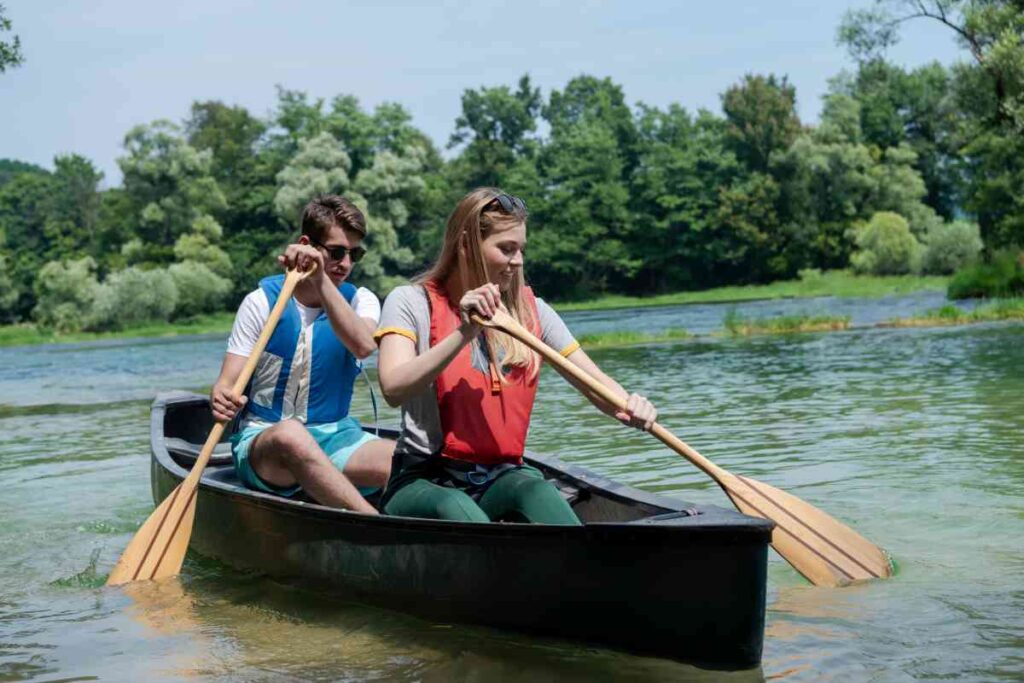 Canoeing in Minnesota is a ton of fun, but there's a lot you need to know before getting started. The goal of this article is to serve as a guide for you on your canoeing journeys. We'll cover everything from the gear you need to purchase to the top spots to check out while you're canoeing in Minnesota.
Gear You Need to Start Canoeing in Minnesota
When it comes to canoeing in Minnesota, there are two ways to go about it: the right way and the wrong way. Canoeing requires a decent investment into purchasing the right gear and equipment in order to stay safe and have a blast. It also requires extensive research into the mechanics behind canoeing and how to canoe properly.
To help you get started on the right foot, let's look at the most important pieces of equipment you'll need to start your journeys.
Safety Equipment
Many of the lakes in Minnesota are deep, cold, and murky and can be very dangerous if you happen to capsize. At the same time, many of the rivers have rapids, rocky areas, and deep areas that can be even more dangerous if you capsize. Therefore, the first thing you should purchase is safety equipment.
Canoeing Equipment
Now, we get to the fun stuff – choosing your canoe, paddles, and other equipment. If you're not familiar with canoes, you'll be shocked at the wide variety of equipment and the massive price range between different items. For beginners, it's better to start with a mid-range canoe that's safe and stable but isn't going to break the bank.
The right canoe for your experience level. Shorter, wider canoes will be more stable, but longer, more narrow canoes will be faster and more maneuverable.
Canoe paddles that are the proper length for you
Map of the area you're canoeing in Minnesota
Dry bags for any personal belongings or food
Transportation Equipment
Having a canoe isn't much good unless you have a way to get it to a body of water. Your best option is to use a flatbed truck or trailer to transport your canoes. If you don't have access to that, the next best option is to strap it down to the roof of your car or SUV. Just make sure that it's securely fastened before you hit the road.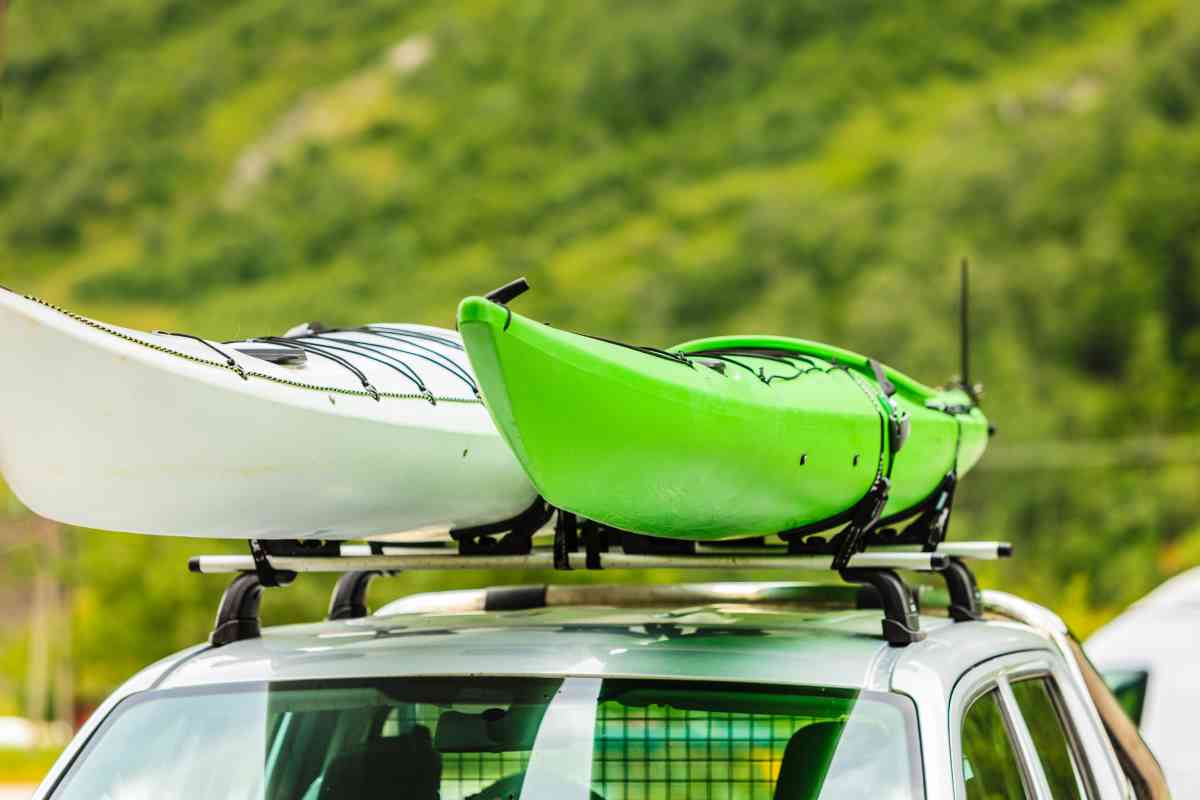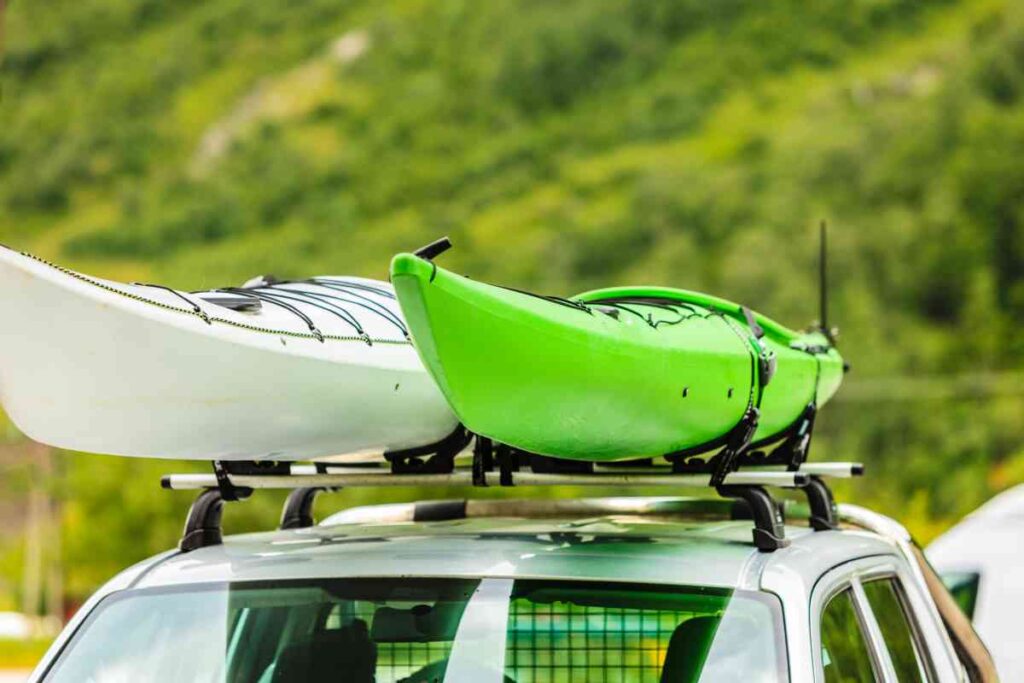 How to Properly Go Canoeing in Minnesota
Paddling in a straight line isn't as hard as people make it look in the movies. The process is quite simple but has a slight learning curve. There are different ways you can paddle to turn the canoe in different directions. In general, however, steering happens at the back of the canoe, and your boat will turn according to which side of it you're paddling on.
To turn the boat to the left, the person in the back should paddle on the right side. You'll turn sharper or more gradually depending on how hard you stroke and at what angle you're moving the paddle through the water. Like we said before, there's a bit of a learning curve, and the best way to learn is by getting into a canoe and practicing.
If you're canoeing with another person, the person in the back is responsible for steering, while the person in the front is responsible for speed. Make sure to communicate and work together, so you don't end up capsizing or running into something or someone on the water.
Best Places to go Canoeing in Minnesota
In addition to the many lakes and rivers in the state, Minnesota has designated water trails for kayaking, paddleboarding, and canoeing. Water trails typically make the best and safest places to go canoeing in Minnesota.
1. Croix River State Water Trail
The St. Croix River State Water Trail is one of the top places to go canoeing in Minnesota. It's a 15-mile trail that takes an average of six hours to complete. It's the perfect distance for a long day of canoeing, and you'll see some of the nicest parts of the St. Croix River along the way.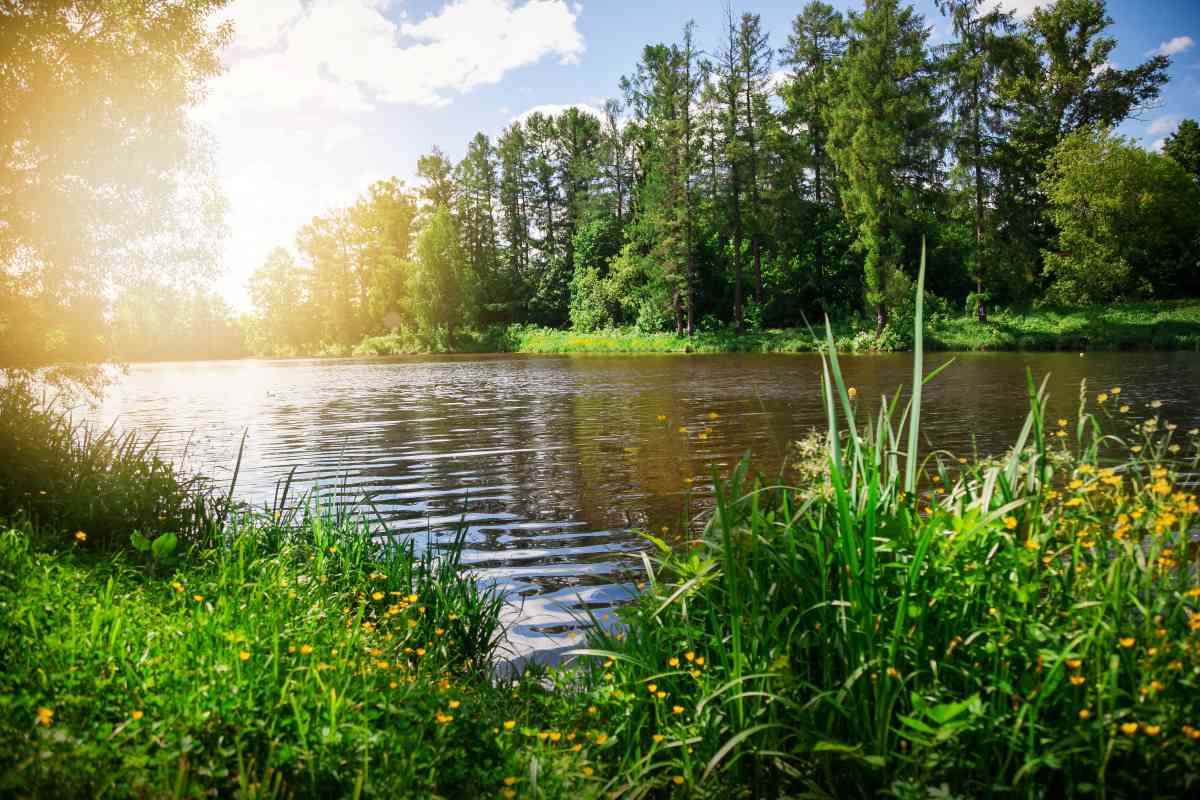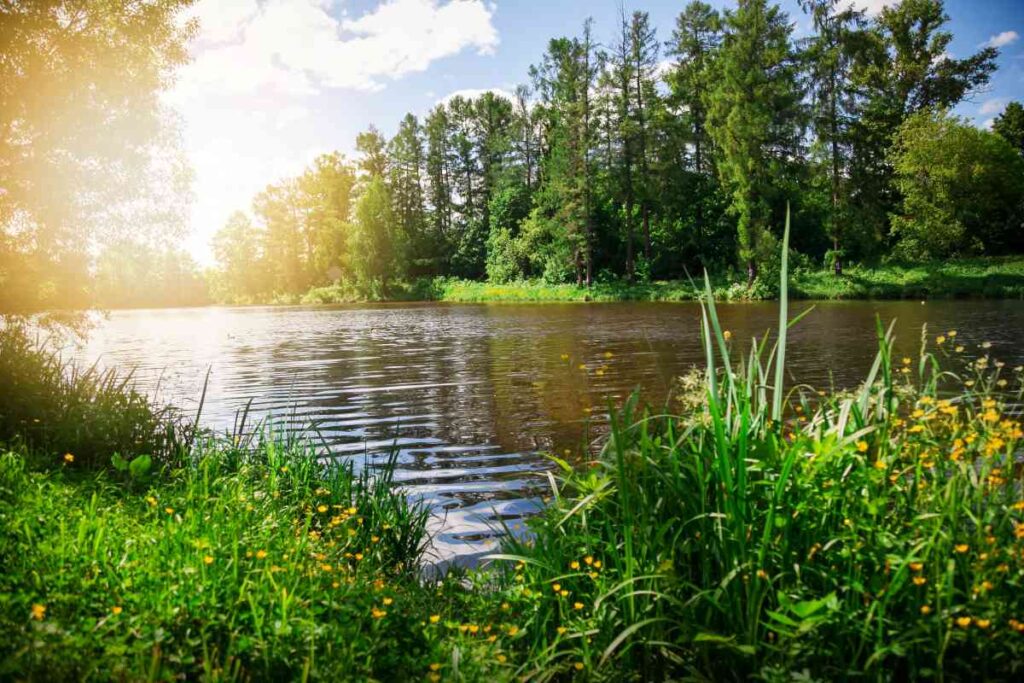 You'll see a mixture of dense, wooded forests and rocky cliffs along the river. As with most major rivers, there are plenty of canals and coves to paddle into and explore on your own. If you want to make an overnight trip out of it, there are also more than ten riverside campsites along the way.
2. Crow River State Water Trail
The Crow River State Water Trail is slightly longer than the St. Croix route at roughly seventeen miles long, and takes an average of seven hours to complete. This journey will have you starting at the Crow-Hassan Park Reserve and paddling to where the Crow River joins the Mississippi River.
This route is a great one for canoeing in Minnesota if you live in the metropolitan area because it's very close to it in proximity. You'll experience wooded forests, a few rapids, and tons of wildlife on this Wild and Scenic River. You might even glimpse the elusive Bald Eagle!
3. The Mississippi River
While the entire Mississippi River is fair game when canoeing in Minnesota, there are two designated water trails you should check out. Your first option starts at Coon Rapids Dam Regional Park and flows just over eight miles to the North Mississippi Park. This route is fairly short and good for first-timers despite the fast-flowing waters of the Mississippi.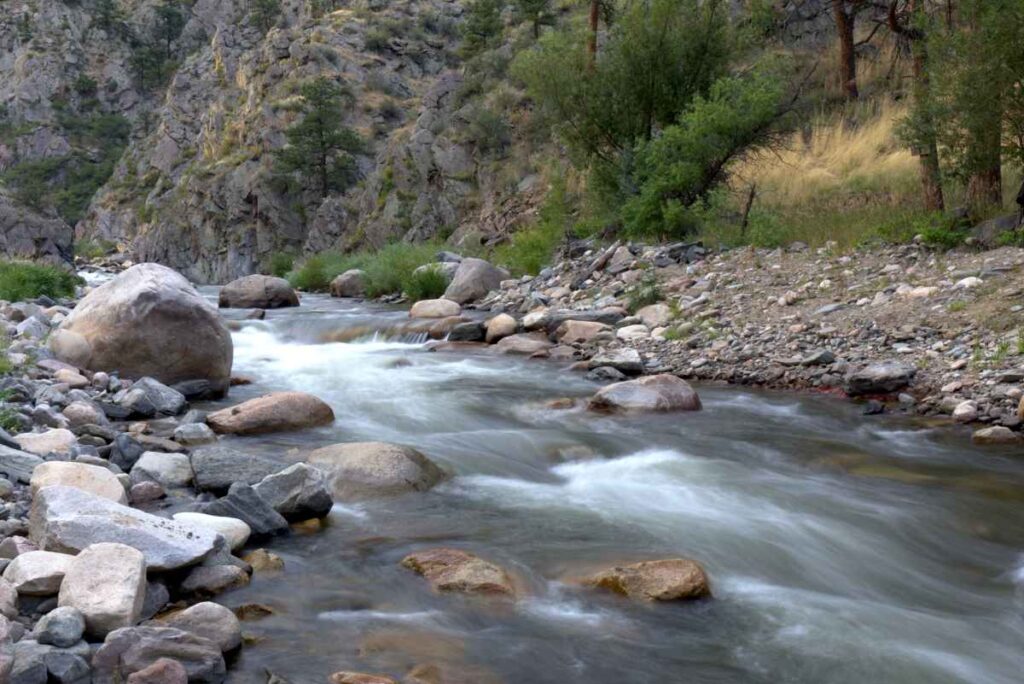 Your second option is slightly more difficult than the first and goes from the University of Minnesota to Hidden Falls Park. This 5-mile route takes you from Minneapolis to St. Paul. Once again, the river flows fairly swiftly, and it's a very busy route for larger boats and fishermen. As long as you maintain proper canoeing etiquette and steer clear of them, it's a very manageable trip.
4. Rum River State Water Trail
The Rum River isn't the longest or biggest river for canoeing in Minnesota, but it connects two of its most important water features: the Mississippi River and Mille Lacs Lake. The Rum River State Water Trail comprises an 11-mile section of this connecting river and goes from Martin's Landing Public Water Access to Rum River North County Park Access.
For most of your journey, you'll go through a watery jungle of trees, moss, and leaves. This part of the river is designated as Wild and Beautiful and offers plenty of chances to see elusive wildlife, including the Bald Eagle, beavers, and deer. The Rum River is a popular fishing spot, so bring your rod and reel to make a day of it.
5. The Boundary Waters Canoe Area
If you can only pick one place to go canoeing in Minnesota, it has to be the Boundary Waters Canoe Area. The BWCA is a category unto itself. It's one of the most remote and unexplored areas in the entire country and is accessible mostly by kayak or canoe. The BWCA consists of more than 1 million acres of water, including over 1,000 rivers, lakes, and streams, and more than 1,500 miles of canoeing routes.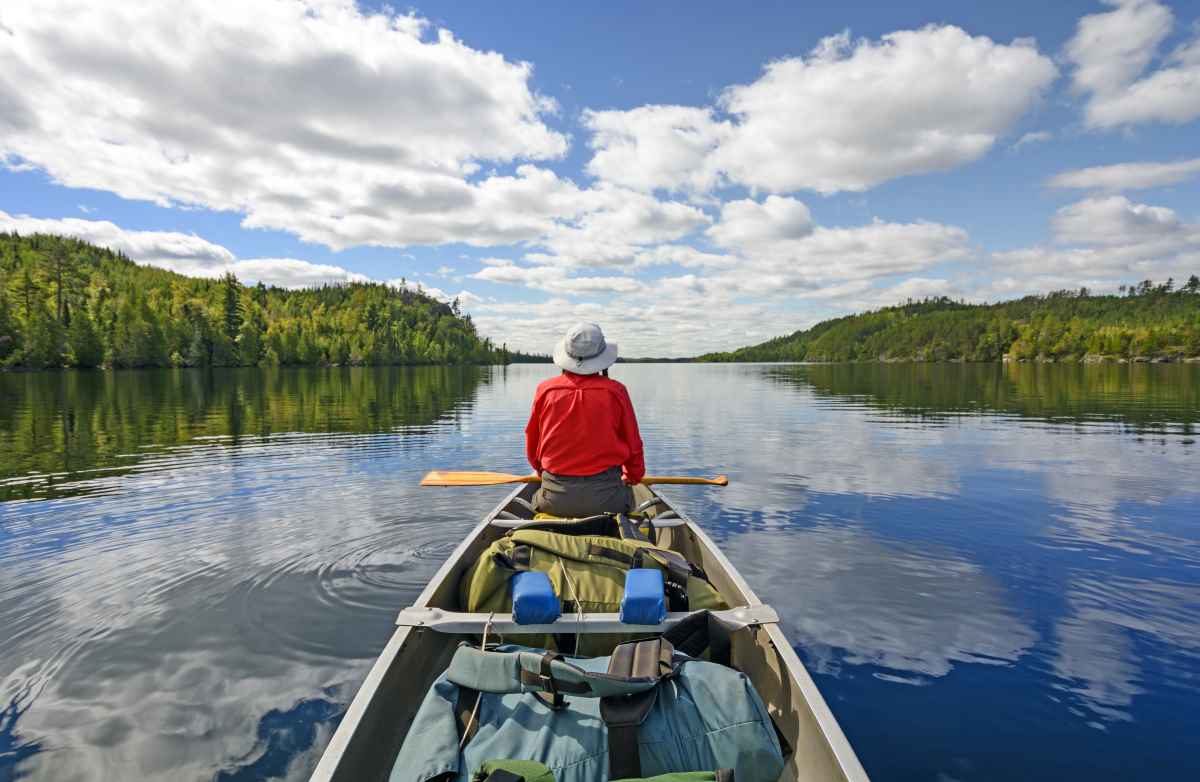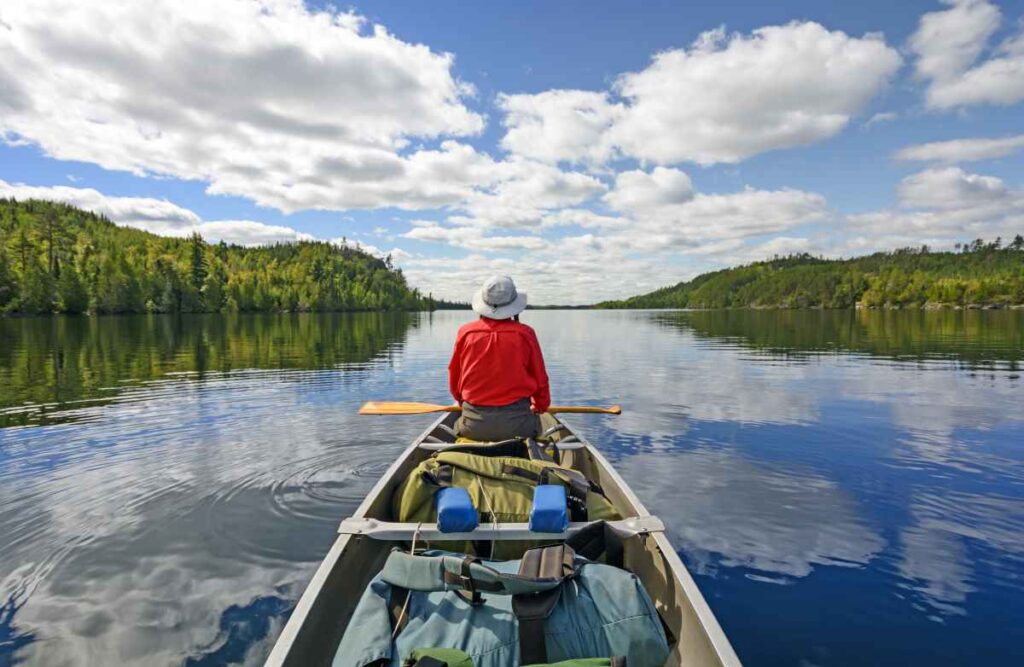 There's enough water to be explored in the BWCA that you can canoe for weeks without seeing it all. It's also one of the top camping and fishing areas in the United States, and you would do well to plan for at least a few days and nights in this remote area.
6. Voyageurs National Park
Another excellent place to go canoeing in Minnesota is at Voyageurs National Park. You'll need an entry pass and a water permit to get into the park, but you'll have access to the four massive border lakes inside the park that will each take several days to explore.
Canoeing Safety Considerations
Canoeing in Minnesota is a ton of fun, but only if you stay safe and protect the water, you're on. As such, there are a few rules you should know before you start canoeing in Minnesota.
Rivers and lakes in Minnesota have a zero-tolerance policy toward littering. Make sure to take extra dry bags so that you have somewhere to put your trash.
Make sure to check water conditions and depths before heading out.
Plan your trip out in advance.
You may need a license or permit to canoe in certain parts of Minnesota, so make sure to check before you go.
The water you're canoeing on isn't safe to drink. Bring your own drinking water because canoeing is thirsty work.
ALWAYS wear a life jacket when you're on the water.
Stay out of the way of anglers and motorboats on the water.
Be aware of heavy winds, storms, and waves on lakes. This is especially true for larger lakes such as Mille de Lacs and Lake Superior.
Paddle with another person until you're comfortable going canoeing on your own.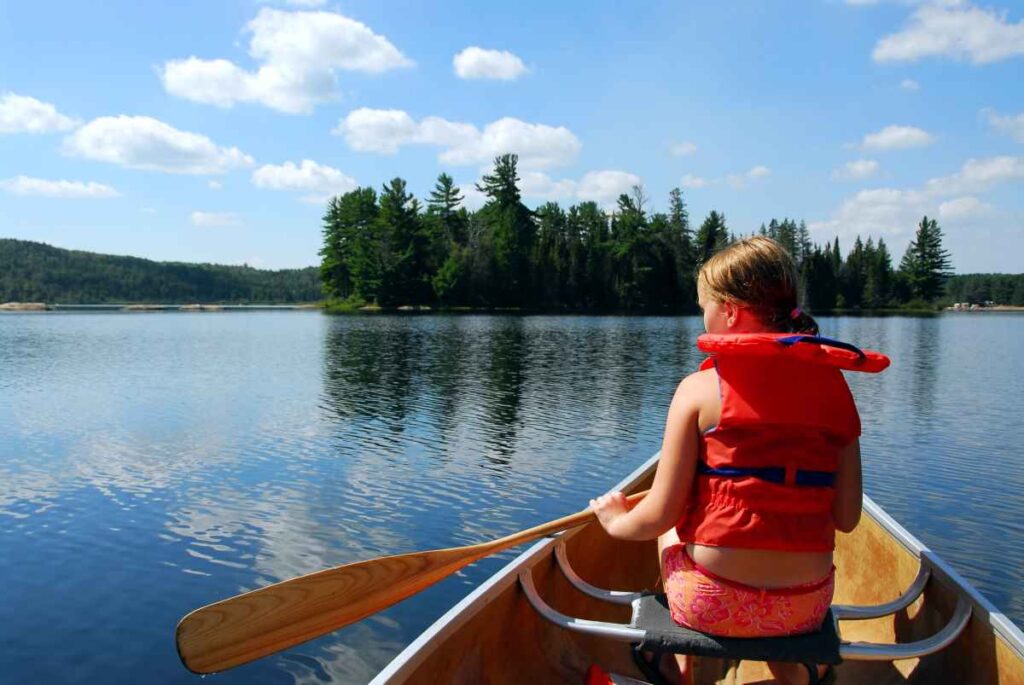 Wrapping Up the Best Places for Canoeing in Minnesota
As you can see, there's no shortage of awesome spots to go canoeing in Minnesota. The keys to enjoying your watery journeys is having the right canoe and equipment and always staying safe. Exploring and pushing your limits is a big part of growing as a person, but you should always keep yourself and others safe during the process.
Can't get enough of Minnesota lakes? Then keep living the Minnesota lake life with the help of my info posts and guides!
Love spending time outside? Then discover the Minnesota Outdoors to continue learning new ways to reconnect with nature!
Looking for some warm weather recommendations? Discover spring and summer in Minnesota for best destinations, travel recommendations, small (and big!) town events, and more!
Looking for more autumnal activities? Then visit our Minnesota Fall page to find inspiration for sweater weather fun!