Carley State Park is a small, peaceful park located near Rochester in Wabash county Minnesota. Only about an hour and a half away from the twin cities, Carley State Park is the perfect place to get away from the hustle and bustle of the city and enjoy some time in the great outdoors.
It may be smaller than some other state parks but there are still plenty of ways to enjoy being outside at Carley State Park. Keep reading for a complete guide to the park including what plants and animals you're likely to see, park history and information, and what to do while you're there.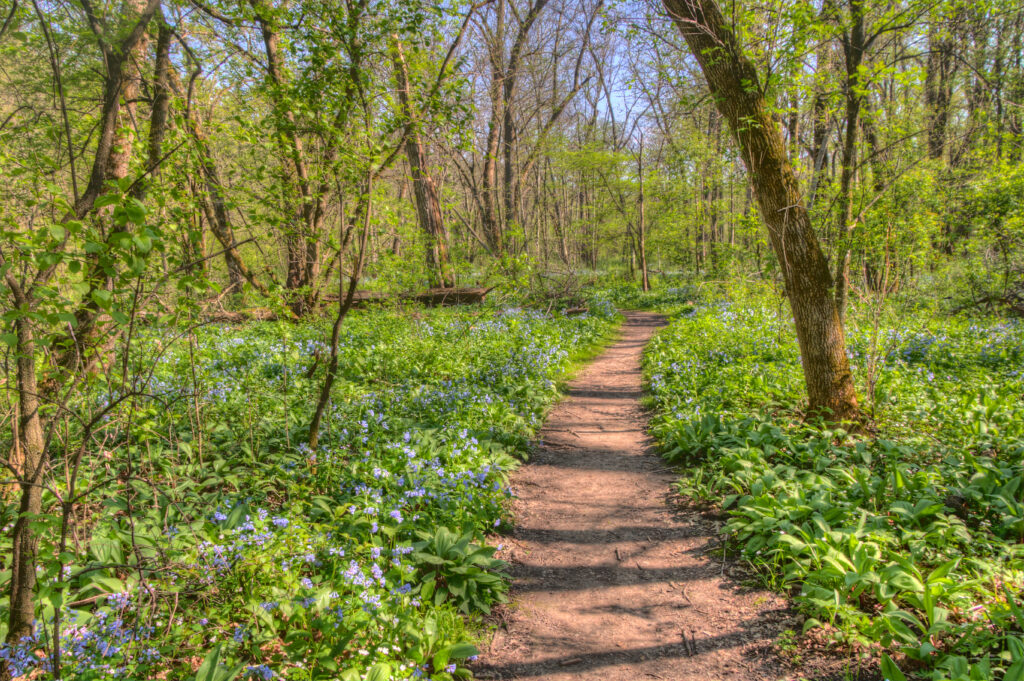 All About Carley State Park
Plant Life
The park includes hardwood forests and some farmland. There are many oak trees, maples, and white pines. April and May bring new life and color to Carley State Park with wildflowers including hundreds of Virginia bluebells that are a beautiful sight to see.
If you like wildflowers, spring is one of the best times to visit the park. The land starts waking up from winter and everything is in full bloom by late April to early May. It's so beautiful and peaceful to walk through the park and see the wildflowers. Fall is also a good time to visit when the leaves start changing from green to red, yellow, and orange. The brilliant colors make for a gorgeous display.
Wildlife
Carley State Park is home to a large number of native animals including beavers, coyotes, white-tailed deer, red and gray fox, and many more. If you're lucky you'll get to see some of these interesting creatures on your visit.
Geology
Millions of years ago a shallow sea covered the area that is now Minnesota. Over time, sediment built up in layers on the sea floor, eventually forming limestone bedrock. During the glacial period, a fine soil called Loess was deposited over the area. Loess is a rich, fertile soil that allowed the beginning of the forests and farmland that exist in and around the park today.
History
in 1949, James A. Carley and the Ernestina Bolt family donated the land that is now Carley State Park to protect and preserve a stand of white pine trees. As a result of the park being established, many other plants and the animals who make their home in the area were protected as well.
The park is named after James. A Carley who served as a state senator in Minnesota's Third District for thirty-six years. There are signs located throughout the park that tell you more about the history of the park and the surrounding area. Look for these signs as you walk through the park to learn more.
Hiking at Carley State Park
If you like hiking, Carley State Park is a great place to go that isn't too far away from the city. There are over five miles of hiking trails to enjoy at the park with varying difficulty levels. The trails are well marked making it easy to find your way. All of the trails connect to the main loop around the park which is about two and a half miles.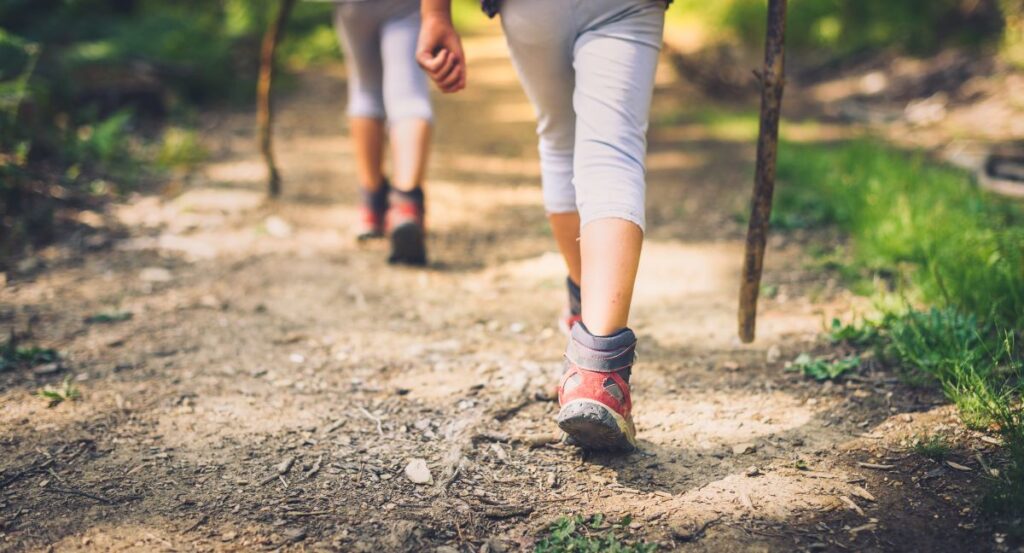 Hiking Trails
The hiking trails follow the north branch of the Whitewater river as it flows through the park. You'll have river views throughout most of the trails. The trails are made with packed dirt and offer a variety of scenery including rocky bluffs, the valley floor, river views, and wildflowers. They are narrow in many places and include some rough terrain.
The wildflower trail is the flattest and easiest of the hiking trails. It's a great trail for families with small children and is a spectacular place to view the wildflowers in springtime. The trails farthest away from the parking lot and campground are steeper. Some have stairs and steep drop-offs, use caution, especially when bringing children.
Overlook
A wooden overlook offers scenic views of the Whitewater river below. It's a great place to take in the beauty of the park and well worth the steep hike up to the overlook.
River Crossing
There are several sections of the trails that cross the White River. There are concrete block stepping stones and small bridges you can use to cross the river. The stones are slippery when wet and they are sometimes wobbly as well so be careful when using them to cross the river. If there has been a lot of rain recently, the river may be high. If so use extra caution when crossing.
Other Things to do at Carley State Park
Fishing
There is a dedicated trout stream on the north branch of the White River that is an excellent spot for fishing. You can find both brown trout and rainbow trout in the river. The trout are plentiful and fairly easy to catch, even if you don't have a lot of experience fishing.
To fish for trout, you'll need a fishing license with a trout stamp. You can purchase a fishing license and trout stamp online and print them at home, or have them mailed.
Bird Watching
Carley State Park is home to a wide variety of resident and migratory birds. Some birds you might see include woodpeckers, hawks, eagles, swans, osprey, jays, and many more. Grab your binoculars and spend some time looking for birds. You might be surprised at what you can find!
Visit the park website for a bird checklist to see what kinds of birds to look for at different times of the year. The checklist shows you what birds are in the park during each season and how common or rare they are. It's a great way to keep track of all the unique birds you find at the park.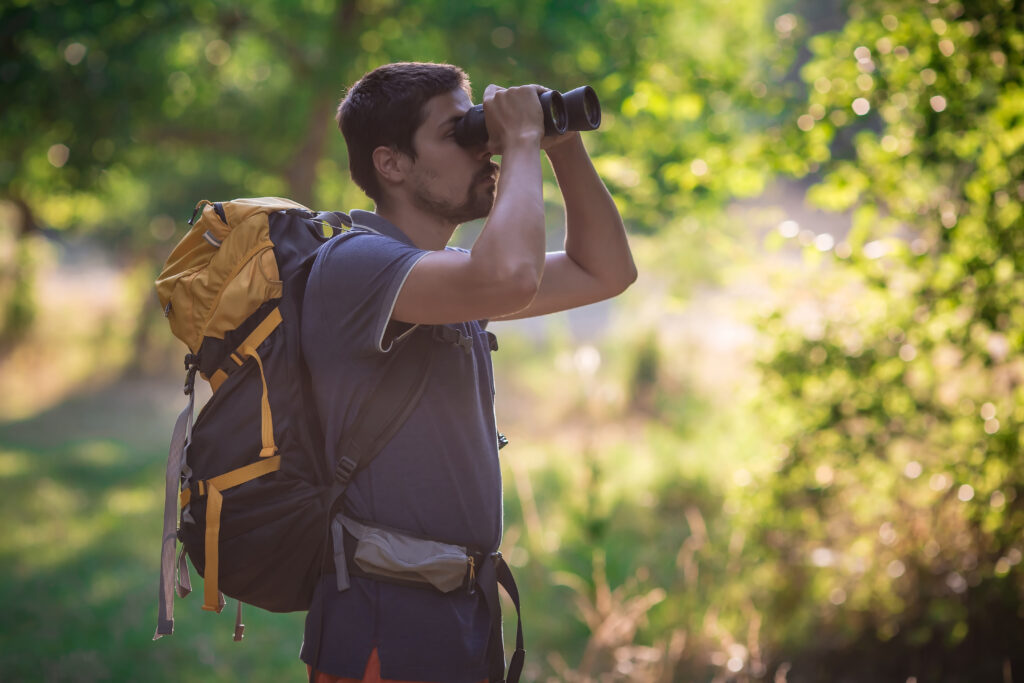 Go on a Picnic
There are several great picnic areas at Carley State Park. There are shaded picnic tables in several spots near the river, sunny picnic tables next to a large field, and a large covered picnic shelter.
Near the field and covered picnic shelter, you'll also find a playground that kids love playing on before or after a picnic. If the adults are tired from hiking but the kids still have energy, let them run it off on the playground while you relax at a nearby picnic table.
Cross Country Skiing
In winter, there are two miles of ungroomed trails that can be used for cross-country skiing. You can also snowshoe anywhere in the park.
Roads in the park are not plowed during the winter. If visiting in winter, you can park at the trailhead parking lot and access the park by walking or skiing in.
Camping at Carley State Park
The Carley State Park campground is a great way to spend even more time at the park. The campground is open during the summer from Memorial Day weekend until Labor Day weekend.
Tent and RV Camping
There are twenty rustic campsites with basic amenities. Each site can accommodate one tent or one RV that is up to thirty feet long. Campsites #1 and #16 are the best options for RVs.
All of the campsites have their own picnic table and fire ring. Several of the sites have camping pads that make for a nice, flat area to put up a tent. There are no electric or water hookups and no dumping station.
Group Camping
If you're visiting with a group, a separate group camping area is also available for tents only. There are two group campsites, each with several picnic tables and a fire ring. The first group site can hold up to twenty people and the second holds up to fifteen. Vault toilets and a hand pump for water are both located nearby.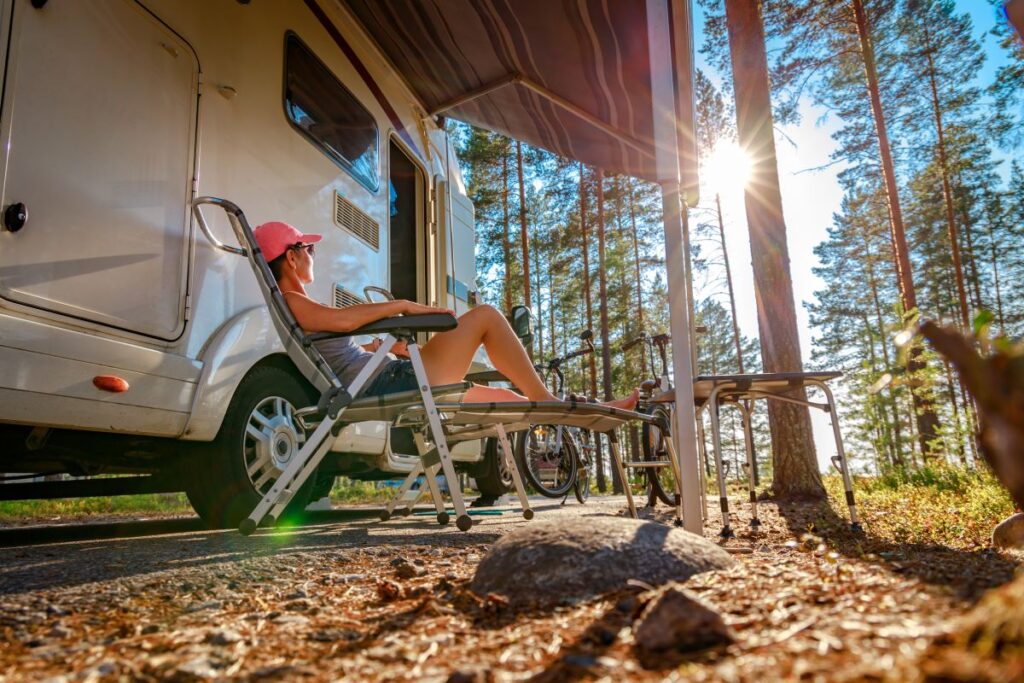 Parking
Plenty of parking is available and both campgrounds are located a short walk from a parking lot. You can make a reservation for the campground online at the park's website.
Amenities at Carley State Park
The park has limited amenities. Vault toilets are located throughout the park and these are accessible year-round. Self-service firewood is available near the entrance kiosk to the park.
There are a good number of picnic tables and a small playground. Plenty of parking is available. Although there aren't a lot of amenities, the park is well maintained and clean making it a wonderful state park to visit.
Time to Plan a Visit to Carley State Park
Whether you want to take a hike, go fishing, look for rare birds, or just take some time to relax and breathe in the fresh air, there are plenty of things to do at Carley State Park to keep you busy as you enjoy your time in nature. For more state parks to visit, check out 18 of the best State Parks in Minnesota.
Love spending time outside? Then discover the Minnesota Outdoors to continue learning new ways to reconnect with nature!