History buffs, camping enthusiasts, and those who enjoy a day trip to a scenic state park will all find they have something in common: a reason to love Charles A. Lindbergh State Park!
This central Minnesota state park has plenty of recreation and rich history to offer, and you can learn more about its historical roots, camping opportunities, and more right here in our visitor's guide!
---
When Is the Best Time to Visit Charles A. Lindbergh State Park?
Located right smack in the heart of the state near the banks of the Mississippi River, Charles A. Lindbergh State Park has many attractive amenities and recreational activities that make it a great state park to visit in every season!
Springtime and autumn both beckon visitors with an array of sightseeing opportunities. The blooming wildflowers and fiery fall hues are a great attraction to photographers and nature enthusiasts!
For many, this is also a preferred visiting time due to mild weather without the summer heat or deep snows that often afflict central Minnesota in the hottest and coldest months.
Wintertime does have its own special draw at this state park, however! Besides the captivating scenery that comes from the park's sprawling habitats arrayed across more than 500 acres, there are snowshoeing opportunities throughout the acreage as well as several winter prepped hiking trails.
Again, photography finds its appeal here, particularly for folks looking to capture the peaceful landscape after a freshly fallen snow.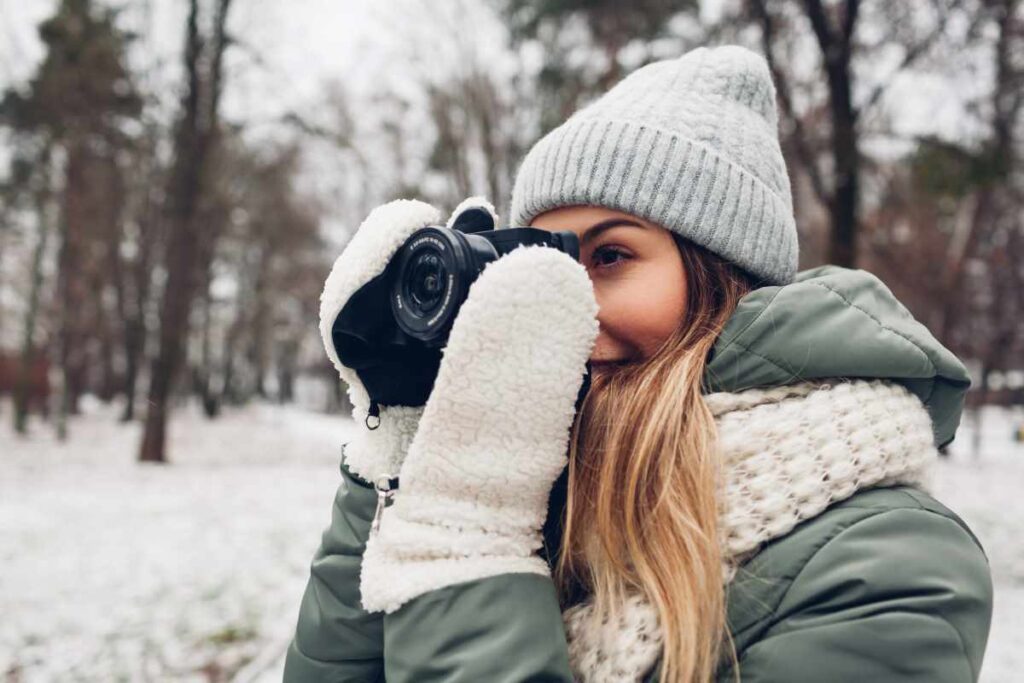 However, when it comes to making the absolute best of the many amenities Charles A. Lindbergh State Park has to offer, many find that a summertime visit is the premier ideal. The warmest months make for the best opportunities to make the most of what sets this park apart!
This includes exploring the park's acreage, enjoying the Mississippi River on whose banks the park edges up against, camping, and more.
One of the primary appeals of the park is also the chance to visit the historic home of Charles A. Lindbergh, and his son, Charles A. Lindbergh Jr., who was a famous aviator.
This home is only available for visiting in the summer months, another point in favor for many who prefer a trip to the park in the summertime!
---
Where to Stay at Charles A. Lindbergh State Park
Though considered sparse in its accommodations by some, in truth, the limited number of campsites at Charles A. Lindbergh State Park makes it ideal for a quiet, private camping experience.
Meanwhile, the group campsite's wonderful accommodations along with the historic, restored picnic shelter on the park grounds has made this state park particularly well liked for family camping reunions.
The camping amenities at this wonderful park include seasonal flush toilets and showers within the campground, both of which are wheelchair accessible. There is also a seasonal dump station and vault toilets, the latter of which can be found throughout the park and are available all year round.
Best Camping Spots
In the main campground at Charles A. Lindbergh State Park, you will find a total of 38 drive-in campsites which you must be able to back your vehicle into.
These sites are all open seasonally—usually from late April through late September or early October, weather depending. All campsites sites are in a forested area, giving off a wonderful, remote, private atmosphere.
There are 15 electric sites, also available seasonally. The RV length limit in the campsites is 50 feet, which is measured form the front of the towing vehicle to the rear of the vehicle that's being towed.
In addition, you will find two sites located along Pike Creek about ¼ of a mile from the parking lot; these sites can be cart-in or canoe-in, depending on whether you prefer to approach on foot or by the water.
The group camp at Charles A. Lindbergh State Park lies adjacent to the campground and can accommodate up to 30 campers in a tents-only setting. The group camp provides fire rings, vault toilets, and picnic tables for the group to enjoy.
There is water provided for camping groups at the main campground.
Booking, Fees, and What to Bring
All campsites at Charles A. Lindbergh State Park can be reserved up to 120 days before the first day of your intended stay. Camping fees do apply and will be charged at the current rate at the time of your booking. All campground reservations can be made online through the Minnesota State Parks and Trails website.
Folks who are planning a camping adventure at Charles A. Lindbergh State Park should ensure their camping gear is in good repair before heading to their campsite. That includes inspecting all equipment for tears, mold or mildew, or other compromises.
Due to the park's location near the Mississippi River, and the campground's nearness to a creek, campers might consider investing in additional bug netting to ward off mosquitos and other water-loving insects during the height of the summer months.
Both campers and day visitors alike should plan to bring enough food and drink for the duration of their stay, especially during the hot season. Your preferred form of sun protection and insect repellant are also a must when hiking, enjoying the river, or indulging in any other recreations at the park.
In all seasons, be mindful of wearing weather appropriate attire! This includes sturdy footwear for hiking, breathable fabric in the hotter months, and insulated clothing in the winter.
Minnesota winters are nothing to take lightly, so if you're planning to snowshoe or hike in the park after a snowfall, be sure you have good, waterproof clothing that can withstand the elements.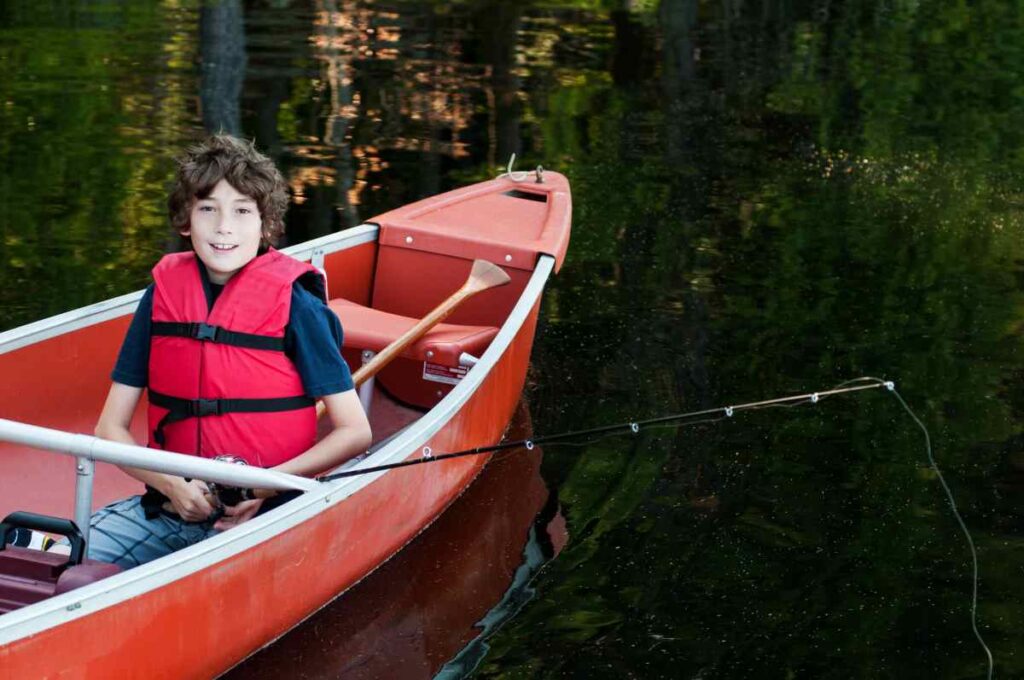 For those planning to fish or canoe on the Mississippi River, you will want to make sure your tackle and watercraft are ready for use and not compromised in any way.
Nature enthusiasts hoping to catch a glimpse of the park's resident wildlife—including bald eagles—should pack along a pair of binoculars to make the most of event distant encounters with nature.
Those who are drawn by the captivating scenery at Charles A. Lindbergh State Park are encouraged to bring a camera or ensure their phone has enough space to capture the beauty of the park for posterity!
---
Things to Do at the Park
Hiking
Seven miles of hiking trails wind among trees of oak, aspen, and pine through Charles A. Lindbergh State Park. Some of the trails pass along the creek running through the park, as well! Hikers should be sure to watch out for muddy patches or wear waterproof shoes if they plan to do any wading.
In the wintertime, there are roughly 3 miles of hiking trails kept clear. However, day visitors in the cold months should be mindful of weather conditions and give park officials several days at least to clear the trails following any major snowfall before striking out for a winter hiking adventure at the park.
Water Recreation
Between Pike Creek carving through Charles A. Lindbergh State Park and the Mississippi River abutting its edges, there is plenty of water recreation to enjoy during any given camping adventure or day trip in the warmer months!
Along the banks of the Mississippi River, anglers can enjoy fishing to their heart's content for the variety of fish that teem within the waters. Meanwhile, Pike Creek offers plenty of opportunities for shoreline wading, as well as canoeing.
Other Recreation
Lovers of wildlife will find there's much to watch for, both in the skies and in the various woodland, prairie, and waterfront habitats that make up the body of Charles A. Lindbergh State Park!
Some of the birds to keep watch for are waterfowl like ducks, geese, mergansers, and goldeneye, as well as owls, bald eagles, hawks, and songbirds throughout the park. Meanwhile, mammals such as white-tailed deer, foxes, raccoons, and others can be spotted throughout the forested regions of the park.
History enthusiasts won't want to pass up the chance to visit the home of the Charles A. Lindbergh Sr. and Jr., the latter of whom became a national hero after being the first to fly a trans-Atlantic plane in 1927.
There are also wonderful picnicking opportunities at the park's enclosed picnic shelter, which is a historic location complete with electricity and with a volleyball area, horseshoe place, and playground all nearby. The shelter can be reserved for events through the park.
In addition, during the winter, the enclosed shelter makes for a great place to stop after a hike and warm up near the fireplace.
Speaking of winter, don't forget your snowshoes if you are visiting the park in the coldest months! Snowshoeing is permitted through Charles A. Lindbergh State Park in the winter and makes for a perfect way to see all the beauty the park has to offer after a newly-fallen snow!
---
Wrapping up the Visitor's Guide to Charles A. Lindbergh State Park
Before you head out for your day trip or camping experience at Charles A. Lindbergh State Park, be sure to check out our Best Products page! This is a great resource for finding some of the best gear for warm and cold months, to show off your Minnesota state pride, to outfit your human and four-legged park visitors, and more.
Love spending time outside? Then discover the Minnesota Outdoors to continue learning new ways to reconnect with nature!