Crappies can be intimidating fish to catch. They are often seen as the more prized choice of the panfish species. Moving from bluegill to crappie can seem like a daunting task because they are harder to pattern and less abundant.
There is no need to worry when selecting the right crappie fishing gear. In this article, we break down what you need in order to have a successful crappie fishing trip. We also cover how to be efficient with your crappie fishing gear selection so you aren't being weighed down by your tackle.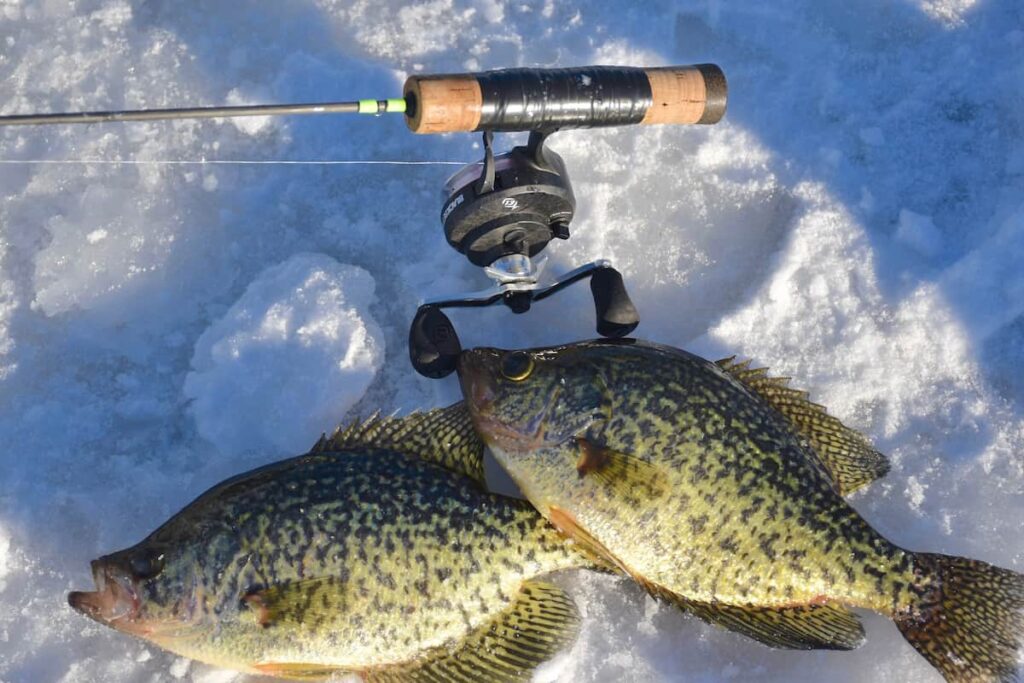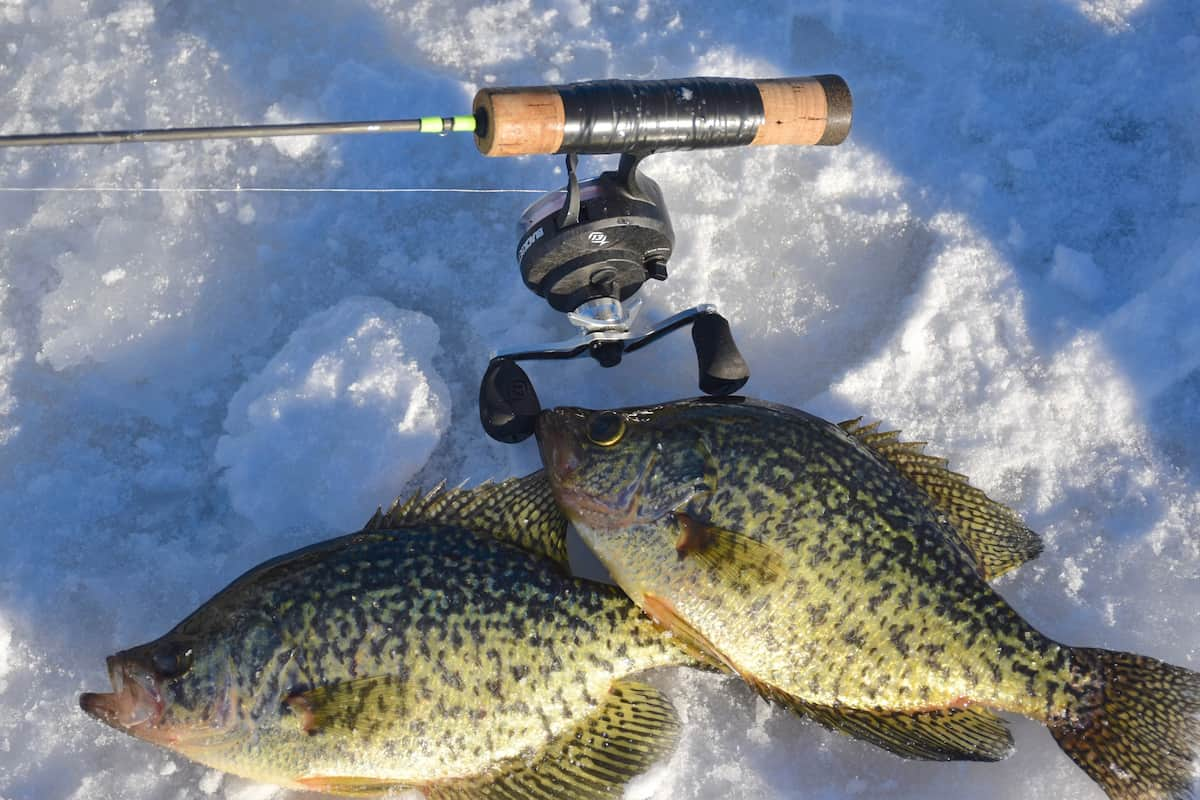 ---
Crappie Fishing Gear: Rod/Reel/Line
A successful crappie fishing trip starts by selecting the right crappie fishing gear. The rod, line, and reel make up the majority of the gear needed. Having a good setup will help you in many different ways while fishing for crappie.
1. Crappie Fishing Rod
If you are looking for an all-around great crappie fishing rod, look for one that is 7 feet long. That length is the happy medium that will allow you to cast far while still maintaining accuracy.
Crappie are small to medium size fish that don't require heavy gear. A light-powered rod will give you the best chance of catching crappie in many scenarios.
Crappie have the advantage because their body shape allows them to pull lots of tension as they make quick turns in the water. A longer and easier-to-bend rod gives you an edge when they make quick cuts.
2. Crappie Fishing Reel
Probably the most important piece of crappie fishing gear is the reel. Using small baits and finesse line requires a smooth drag.
The drag system is what allows the spool to spin backward when the crappie swims away from you, letting out line to prevent it from breaking. The Daiwa Regal 1000 is a spinning reel at the top of our list for crappie fishing gear.
With a smooth drag and compact size, the price is a great value. Having a more compact reel also has several benefits.
Line management becomes easier since you have less line to spool. A small reel also pairs nicely with a light crappie rod and doesn't overpower the action.
If you are planning to crappie fish for an entire day, having balance between the rod and reel is a must. Reducing your fatigue cast after cast, even the slightest bit, will allow you to fish longer.
3. Crappie Fishing Line
The line is ultimately the connector that brings the fish to you, making it another key piece of your crappie fishing gear. Berkeley Trilene XL in 6lb test is the best all-around crappie fishing line for several reasons.
The first is smoothness, which helps the line pass through the guides of a rod easier. This results in farther and more accurate casts. A smoother line is also softer, allowing the line to form around the spool better, which is ideal for smaller reels.
Another great reason to crappie fish with Trilene XL is because of its toughness. The material of the line is monofilament, which allows for stretching when put under tension. It also helps prevent nicks when fishing around rocks or any hard structure.
Crappie Fishing Gear: Baits
4. Beginner
People have been catching crappie the same way for hundreds of years, and it still works today. With the tried and true hook and bobber! If you are new to crappie fishing or want to catch a pile of them, there is no better way to catch them.
Tie the hook to the end of your line and crimp a split shot weight just above it. Then affix a bobber anywhere from 1 to 3 feet above the hook for the ultimate fish-catching setup.
The last step is to add whatever bait you want to the end of the hook. The most common bait to add is a worm or a minnow, but you can add virtually anything. A piece of bread or hot dog makes for great kid-friendly options.
Hooks come in all shapes and sizes. Pick the hook that will fit inside a fish's mouth and has a longer shank for easier unhooking. For the bobber, pick one that is big enough to float whatever size bait you are using.
5. Advanced
While a hook and bobber make great crappie fishing gear for all levels of anglers, a jig head with a soft plastic is a great choice if you are looking to catch the biggest crappie. The Lindner Panfish Special jig is one of those baits that catch big ones.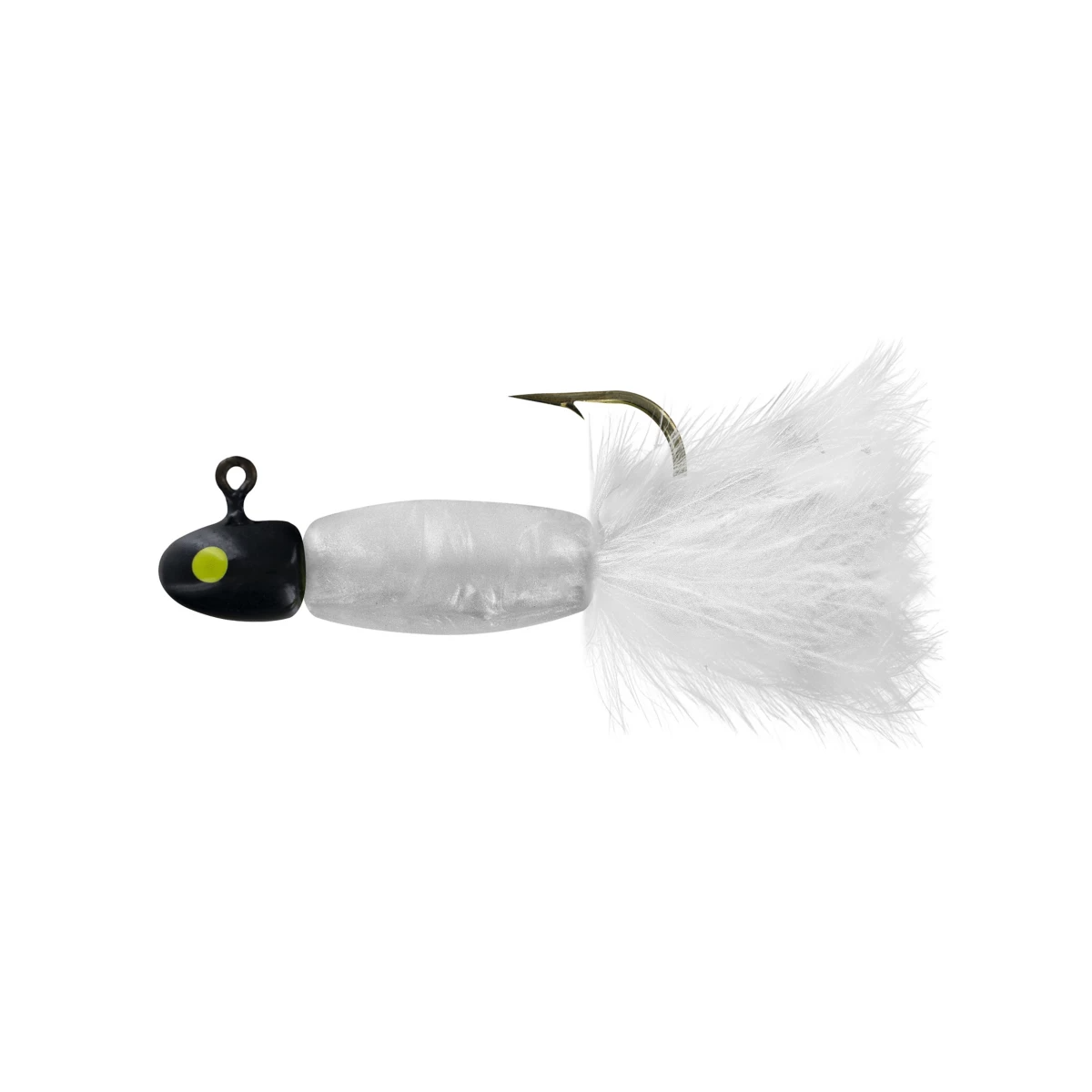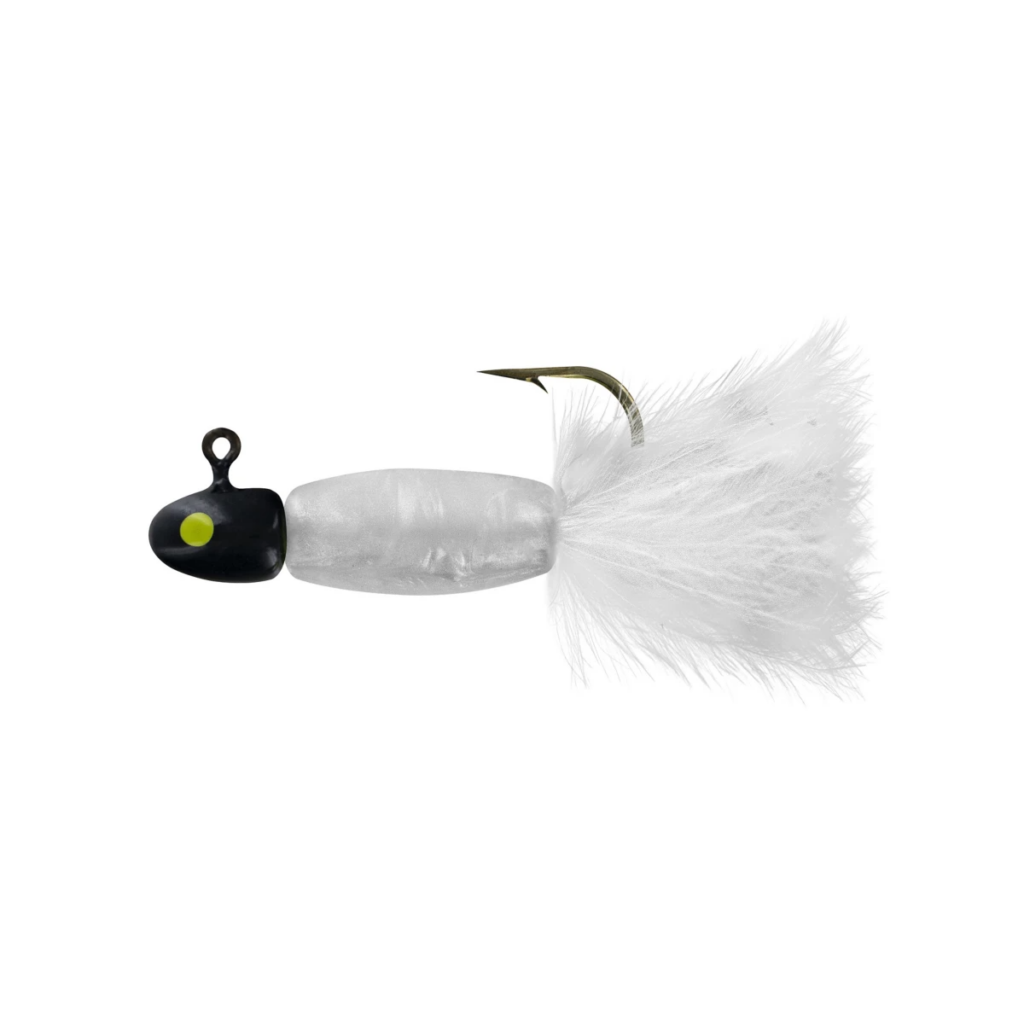 A minnow-shaped head, soft plastic body, and feather tail give this bait an action that mimics a real baitfish. Cast this jig out as far as you can and slowly work the bait back with your reel, adding pauses every so often.
Smaller crappie will stay away from it, and the larger crappie will see it as an easy meal. If you are looking for trophy-size fish instead of numbers, try an artificial option like the Panfish Special.
6. Bait Enhancement
If you plan on using artificial bait for your crappie fishing gear, adding a scent or dye to the mix is smart. Spike-It combines both!
Added scent can make your bait more enticing to crappie when they are not biting. Adding a new scent could trigger them to start biting again. There are many different scent options, but garlic is common among crappie anglers.
Adding pigment to a bait lets you dial in exactly what the fish want. Every bait comes in a limited set of colors, and being able to add dye gives you unlimited options.
Crappie Fishing Gear: Accessories
7. Tackle Storage
When you think about crappie fishing gear, the choices seem limitless when it comes to tackle storage. When selecting a tackle box, you should consider all the scenarios you plan fishing. That is why the Plano 3500 Weekend Series Case is a top choice.
It gives you the flexibility to swap out different medium size tackle trays depending on where or how you are going to fish.
Your crappie fishing gear will stay organized in a system like that. It also allows for bulkier items like a pair of pliers or an extra spool of line to be placed on the outside pouch or zipper compartments.
8. Pliers
Unhooking a crappie can be tricky, that is why adding a set of pliers to your crappie fishing gear is a must. Look for a pair that also has a section for cutting, so you can eliminate the need to bring a set of scissors when you need to retie.
These Rapala Fisherman's Pliers have all the features a crappie angler would want. They are a perfect size, have a cutting feature, have good gripping power, and are extremely durable.
Pliers can be used for many different things, and having one that supports multiple tasks frees up space for more tackle in the crappie fishing gear arsenal.
9. Filet Knife
It is perfectly acceptable to practice catch and release if you enjoy crappie fishing for the sport side of it. Most anglers would agree that crappie tastes really good when added to oil! A quality filet knife makes cleaning much easier, especially when you need to cut through bones.
The 7" Rapala Classic Fillet Knife is a classic for a reason. It has cut millions of filets since its creation over 50 years ago. The 7" tapered blade allows for optimal positioning to get a perfect filet every time.
You only need to add batter and oil for a great fish fry experience.
---
FAQ
What is the best thing to catch crappie with?
The best way to catch a bunch of crappie is with a worm on a hook. Place the hook under a bobber with a split shot weight. Set the hook and reel in when the bobber starts to go under or move sideways.
What size rod is best for crappie fishing?
The best size crappie fishing rod is 7 feet. That gives you enough length to make a long cast but is still short enough to be accurate.
What action rod is best for crappie fishing?
Choosing a light-action rod is best for crappie fishing. Having a rod that bends easier will allow you to cast farther and fight the fish better when they decide to make a run.
---
Wrapping up Your Essential Crappie Fishing Gear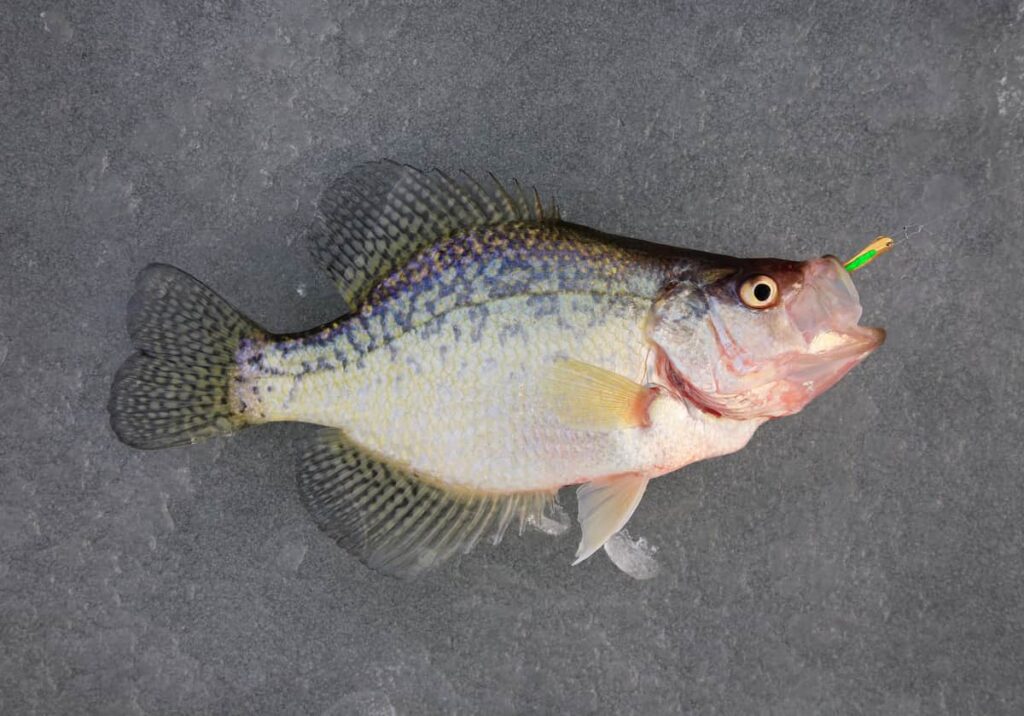 Crappie fishing is available in every part of the United States, and choosing your crappie fishing gear shouldn't be a mystery. With the right preparation and a few simple pieces of equipment, anyone can enjoy catching crappie.
Within any lake, river, or stream, Minnesota is known for some of the best quality crappies in the country. Having a shore lunch is a right of passage for many in the state.
If you are looking to create your own fishing adventure, check out all the great places and species you can fish in Minnesota.