If there's one thing anglers enjoy when they can't be on the water, it's spending time learning about how to improve their luck. That's particularly true for crappie fishing, given the sustained popularity of the species.
In this post, you'll learn some basic techniques for improving your haul the next time you go fishing for crappie. While this post is targeted at novice crappie anglers, it also will include some information that even those experienced in fishing for crappie should find helpful.
---
Crappie Fishing Tactics
Sure, there was a time when you could use a simple cane pole and a worm to catch crappie. You can still do that, of course, but there are a number of other rigging techniques to consider.
Bobber and Minnow
A tried-and-true method for catching crappie is the simple bobber and minnow rig, with a live minnow hooked to a line with an adjustable bobber.
This is a nearly foolproof method because minnows are a natural food for crappies. Having an adjustable bobber lets you place your minnow precisely on the edges of brush piles or other obstructions where crappie are located.
Jig Fishing
Jig fishing is another great way to catch crappie. Basically, a jig is a hook augmented by plastic made to look like minnows or lavishly colored to attract crappies' attention. A jig can also be outfitted with a metal "spoon" that shines in the water to attract crappie.
The best jigs for crappie fishing weigh between 1/32- and ⅛-ounce. Heavier jigs are the best choice for fishing in deep water.
Trolling
Another good way to catch crappie is by trolling, which substitutes the movement of your boat for repeatedly casting your line. To troll effectively for crappie, get your boat moving at about 1 mph and cast a line about 35 feet from the boat.
Next, secure your rod in a rod holder mounted on the boat, and watch the rod closely. Once you see the rod bend, grab it and begin reeling in your line, expecting to see a hooked crappie on the end.
Spider Rigging
An advanced technique for fishing for crappie is spider rigging. Used in combination with trolling, spider rigging involves the use of a half-dozen or more rods set into rod holders on your boat. The rods can be set at different depths and outfitted with different baits and lures.
That lets you know quickly what crappie are biting or not biting on any particular day.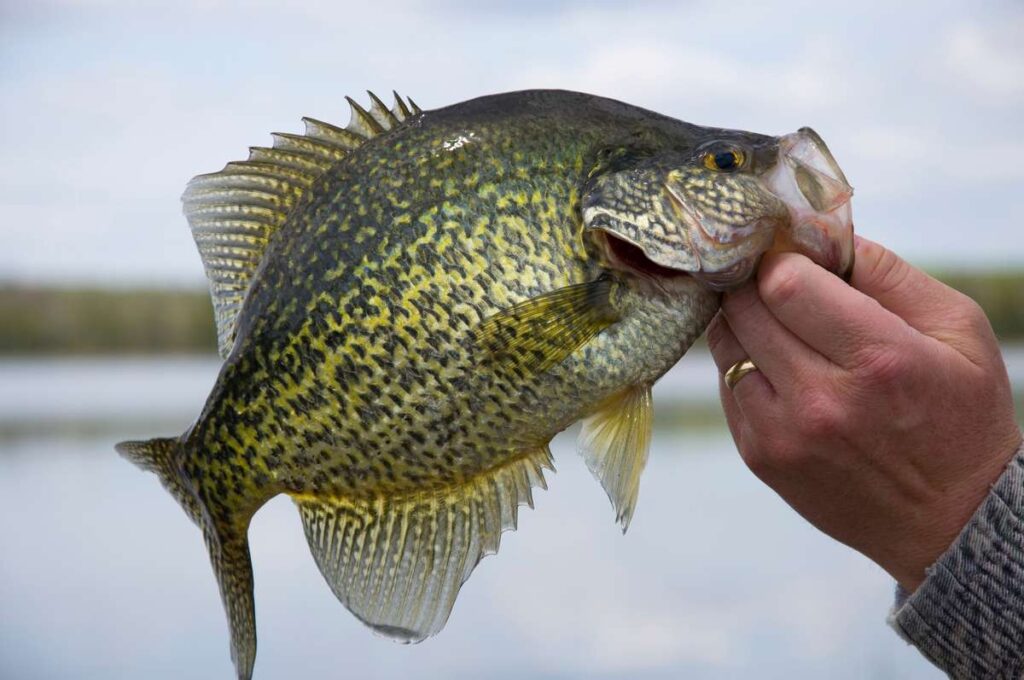 ---
Tips for Boat Fishing for Crappie
If you're even moderately excited about fishing for crappie, it likely won't be long before you decide to buy your own crappie fishing boat. As you make that decision, an important consideration is where you plan to do most of your fishing.
If your preference is for fishing over brush piles, around rock outcroppings or near boat docks, your best choice will be an aluminum boat. An aluminum boat is less likely than other boats to be seriously damaged when scraping over or along obstacles.
If, however, your crappie fishing style takes you to deeper water, you'll want to choose a wide boat. A wide boat will offer greater stability, particularly if you're using multiple rods and need to move around among them.
Regardless of the type of boat you choose, you'll want to be sure that it is compatible with a trolling motor. A trolling motor allows you to search for crappie while on the water. A bow-mounted motor like the Minn-Kota Edge is a good choice.
---
Tips for Shoreline Fishing for Crappie
One of the real attractions of crappie fishing is that you don't need a boat to be a formidable crappie angler. But if you do your crappie fishing from shore, there are any number of tips for being extremely successful.
Use Ultralight Gear
One piece of advice is to use ultralight gear, which will allow you to cast your baits and lures farther from the shoreline. That can get your baits and lures into prime areas for crappie, such as around brush piles and around docks.
One specific gear recommendation for crappie fishing is the ultralight version of the Ugly Stik GX2 spinning reel and fishing rod combination.
Distribute Your Casts
When fishing for crappie from shore, one thing to boost your chances of getting some fish on your line is distributing your casts. Look at the water in front of you as the face of a clock, and make casts at varying degrees from your onshore spot.
On a related note, resist the temptation to reel in your line too quickly. Crappie are attracted to slow-moving baits, so take plenty of time reeling in your line after each cast.
Lure Colors Are Important
One good reason for fishing from shore is that you can bring all sorts of tackle with you with very little effort. In that light, you want to be sure to have plenty of different-colored lures on hand. If you find that one color isn't working, changing your lures is simple until you find one that does work.
One informal rule is to start with pink lures and then move through white, red, green, blue and chartreuse options. And, of course, on days with overcast skies, you'll likely have your best luck with your brightest lures.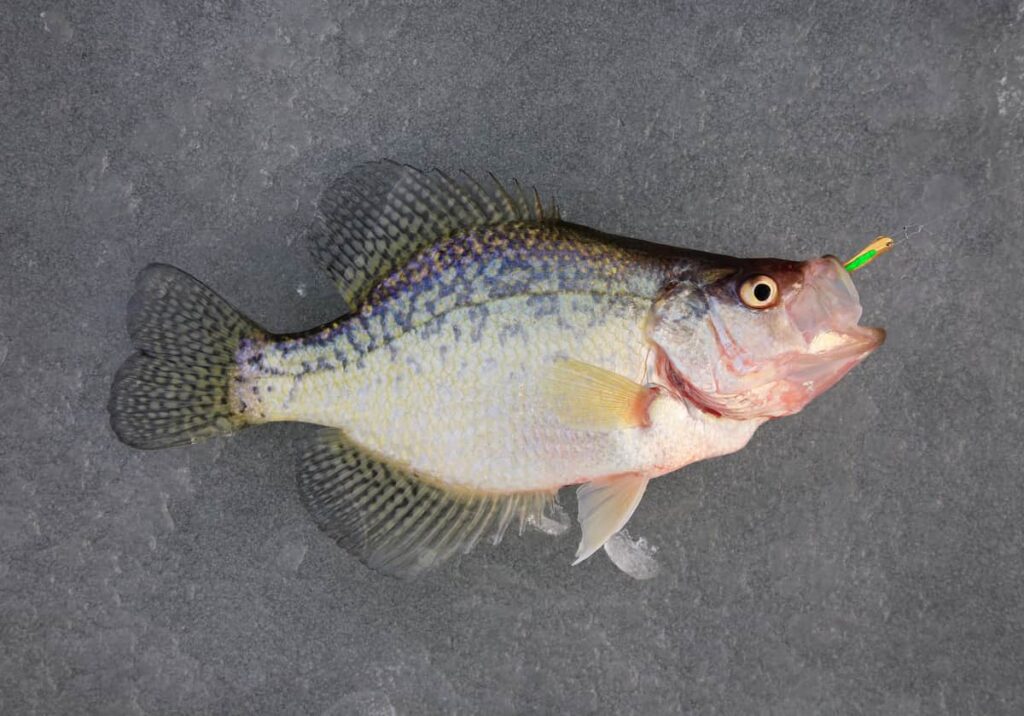 ---
Crappie Fishing Myths Debunked
As is the case with many pursuits, conventional wisdom is sometimes misguided, if not outright wrong. Crappie fishing is no different, as evidenced in one instance by the widely held view that crappie won't bite in the summer.
There's also the supposed certainty that crappie won't bite on the days around a full moon.
Or how about the truism that crappie won't bite while in a current?
Read on for information countering these so-called certainties about fishing for crappie, and learn why not falling for them can improve your crappie fishing.
Crappie Will Bite in the Summer
There's no doubt that crappie won't bite as readily in the summer when rising temperatures send them into the coolness of deeper water. But it's just plain wrong to believe they won't bite at all as warm days arrive at your favorite fishing spot.
Both early and late in the day, it's possible to catch crappie in clear water as temperatures are more moderate than during the middle of the day. If you're fishing in deeper water during the summer, set your bait between 20 and 30 feet deep. Trolling is also effective for summer crappie fishing.
Crappie Aren't Influenced by the Full Moon
There is some truth to the conventional wisdom that crappie won't bite on the days on or around a full moon. It's true that a full moon allows crappie to see prey and feed during overnight hours. But that doesn't mean they won't bite at all in the next day or days.
It does mean that crappie will likely be feeding later than usual during the daytime hours. So, instead of getting out in the early mornings around a full moon, try your luck later in the day as crappie get hungry again.
Crappie Will Bite in a Current
It's not particularly clear where the view that crappie won't bite in a current originated, but it's an easily disproved myth. To test the falsity of this view, try your luck in the vicinity of active spillways at various ponds and lakes.
On a similar note, you might also want to check places where streams enter larger bodies of water after rains when currents are particularly strong.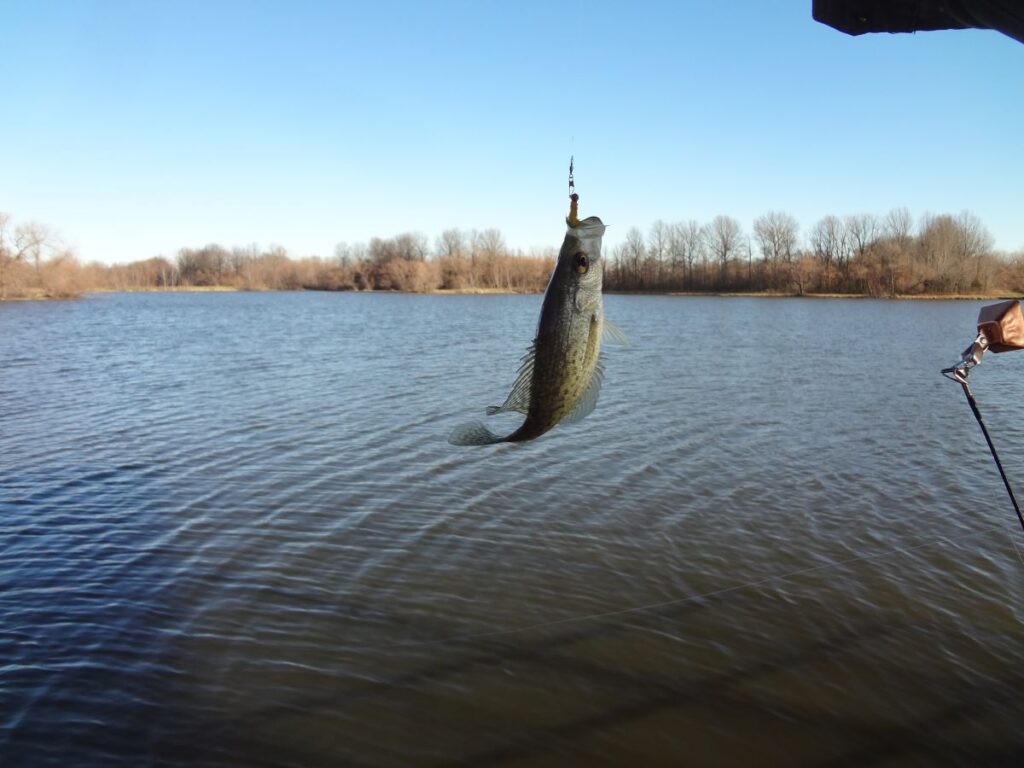 ---
Crappie Fishing Etiquette
Following a few simple rules of crappie fishing etiquette will make your experience, and the experience of your fellow anglers, more pleasant. And if you're courteous on the water, other anglers will be willing to share their crappie fishing knowledge with you.
Give Other Anglers Some Space
Sadly enough, there likely isn't a single crappie angler who hasn't had other anglers try to crowd their space. More often than not, it's anglers who see another angler having success who will try to fish as close as possible to the successful boat. That's a sure way to get tempers flaring and to ruin an otherwise great day on the water.
And physical proximity isn't the only issue here. Anglers at some distance from a successful boat who cast lines close to that boat also risk ruining a good day of fishing for crappie.
Keep Fishing Areas Clean
It's particularly important for anglers who are fishing along shorelines to keep the area around them free of debris. Nothing can ruin a day for hikers or swimmers faster than finding carelessly discarded bait containers, food wrappers, cans, or other trash.
Worse, if a crappie angler isn't careful about keeping lures stored away, there's a real risk someone could be injured by stepping on a hook.
---
How to Catch More Crappie Frequently Asked Questions
This post has concentrated on what you need to know and do to improve your catch when you're fishing for crappie. But there are lots of other things to learn about this popular gamefish. Read on for a look at answers to some additional questions you may have about crappie fishing.
At what age can a child be introduced to crappie fishing?
If you're a crappie angler with kids or grandkids, chances are they've expressed an interest in your fishing pursuits. If you'd like to introduce them to crappie fishing, you can start as soon as they're able to safely wander a shoreline.
If you'd like to take them out on the water, wait until they're around 10 years old and able to sit still.
In terms of equipment, a spin cast rod-and-reel combination like the classic Zebco 404 is a great first set-up for young crappie anglers. The Zebco 404 available from Amazon comprises a kit including bobbers, hooks, and lures.
As you introduce your young angler to crappie fishing, bring plenty of patience to teach about baiting hooks and casting. Be prepared to break up fishing time with wading or swimming, a quick shoreline hike, or other activities. For best results, plan youngsters' first adventure for springtime, when crappie will almost certainly be biting.
What are some good ways to cook crappie?
As easy as crappie can be to catch, it's also easy to prepare them for tasty eating. Pan-frying, deep-frying, baking, and grilling are all great ways to enjoy crappie.
Pan-frying is as simple as dredging skinned crappie in beaten eggs, coating it with flour, and placing it in the frying pan with hot oil. Brown both sides of the fish and then enjoy. Deep-fried crappie should be coated in cornmeal until golden brown and floating in the deep fryer.
To bake crappie, brush it with melted butter and sprinkle some lemon juice. From there, place it in the oven for about 20 minutes at 400 degrees Fahrenheit.
To grill crappie, prepare them as you would for baking, wrap them in aluminum foil, and cook for about 5 minutes. Then, open up the aluminum foil to finish grilling.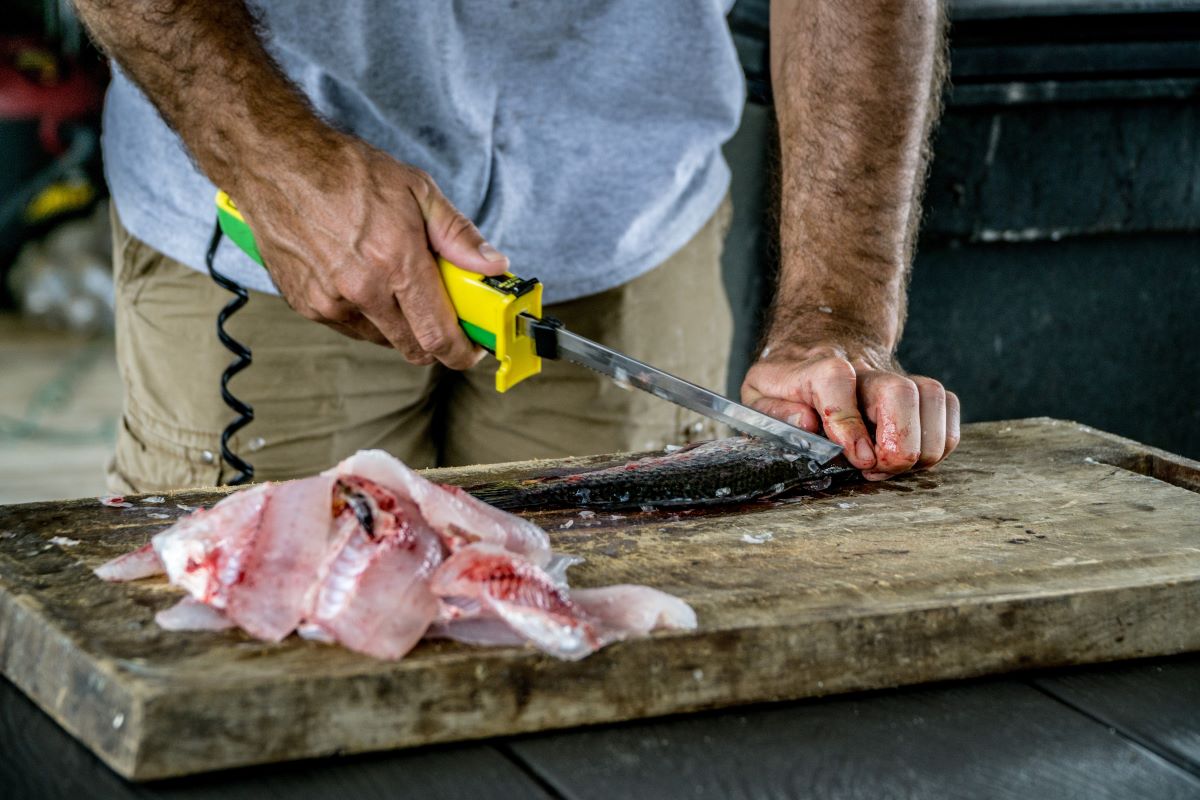 What criteria should be used for releasing crappie after catching?
Because crappie is such a popular gamefish, there is a chance that they can become "overfished," particularly in smaller lakes and ponds. What that means is that, over time, as anglers opt to keep the best of their catch, the quantity and quality of crappie will suffer.
To keep that from happening, be sure to return most of the largest fish from your day of angling back to the water. Doing so will ensure the ongoing genetic robustness of the crappie population.
---
Wrapping up Crappie Fishing 101: How to Catch More Fish
With this introduction to crappie fishing techniques, you should be ready to catch your limit the next time you're on the water. For more on the joys and challenges of all kinds of fishing, check out other posts on angling at Life in Minnesota.